Modern art meets motoring royalty at Hexagon's new gallery-showroom
In a city where multi-million-pound cars are an everyday sight, how do you still attract the discerning few? As a destination for collectors and enthusiasts of not just cars, but also modern art and design, Hexagon Classics' new flagship London premises aims to do just that…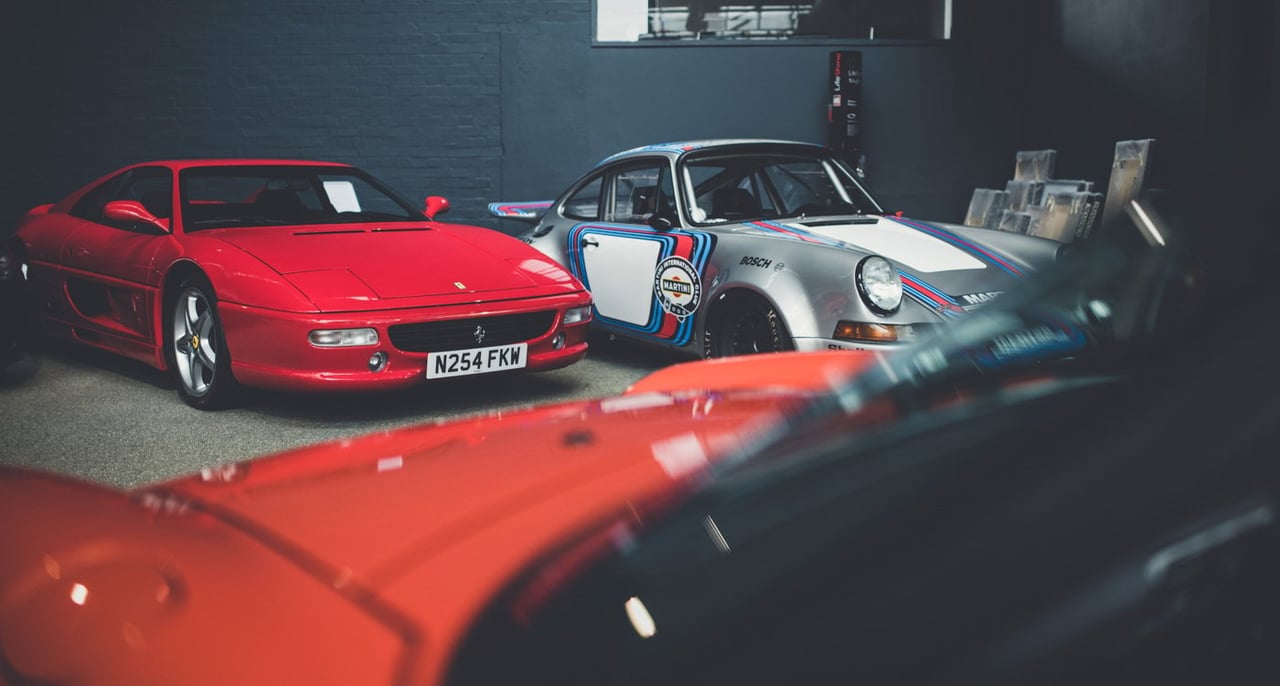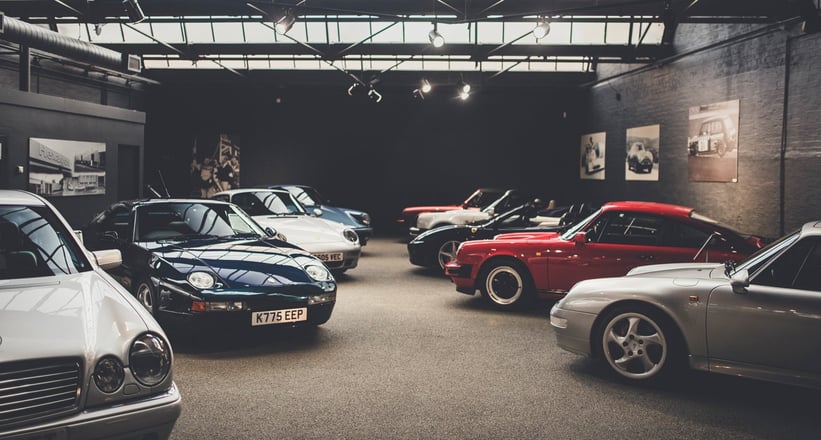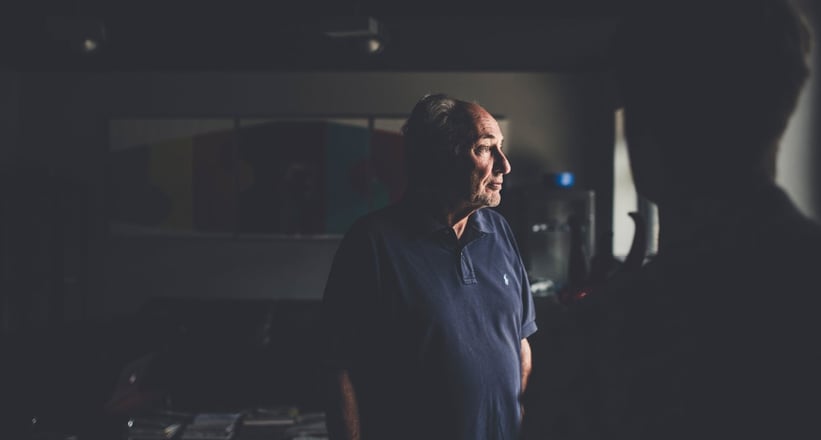 Hexagon's founder Paul Michaels' vision for the ultimate automotive hub in London – similar to the famous Ace Café, but for 'classic car people' – is not quite complete, but it's certainly getting there. The huge premises in Finchley, North London, is nearing completion, with the modern-looking showroom and gallery already in operation, and the restaurant (with a Michelin-starred chef) and 'Refuel' coffee bar not far off. "Unless you want to do lots of mileage, there's little chance to actually use your classic car, especially in London," says Michaels. "This will be a destination for people to come and enjoy their cars, even if it's just shooting the breeze over a coffee with like-minded enthusiasts. On an average weekend we should see over 500 people"
Judging by the 50-odd cars displayed, including a raft of Lotuses for sale at the dealership's official franchise, we're quite sure that enthusiasts will have little problem getting up early on their weekends off. There's countless air-cooled Porsches, classic Jaguars, Aston Martin DB4s and '5s, and a host of Ferraris, old and new, to name but a few.
Another string to the bow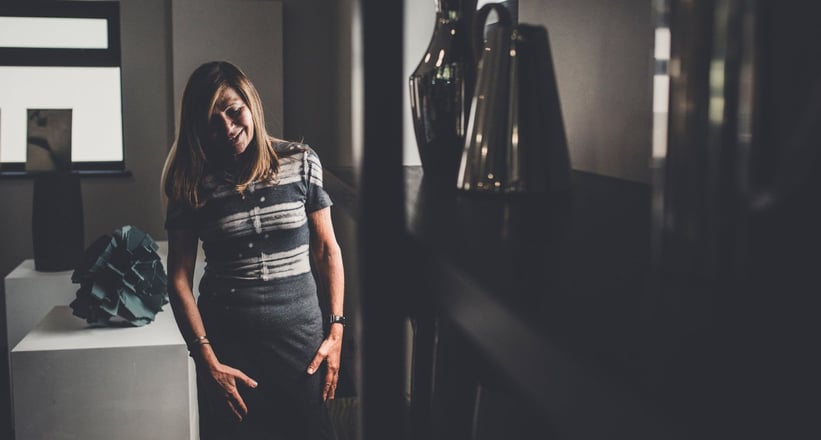 The facet of the business that really differentiates it from other classic car dealerships is the adjoining gallery curated by Michael's wife Racheline, who specialises in contemporary ceramics and design. The bright space sits behind the top section of the showroom – which houses a selection of Michael's personal collection – and is visible through a vast pane of glass. "This current exhibition of ceramics and design has been held in collaboration with the Officine Saffi gallery in Milan, as an extension of its London Craft Week activities," explains Racheline. And that's the idea – pop-up exhibitions to constantly reinvent the space. "It will be whatever I'm in the mood to curate – it could be massage and brass, for example."
Hand in hand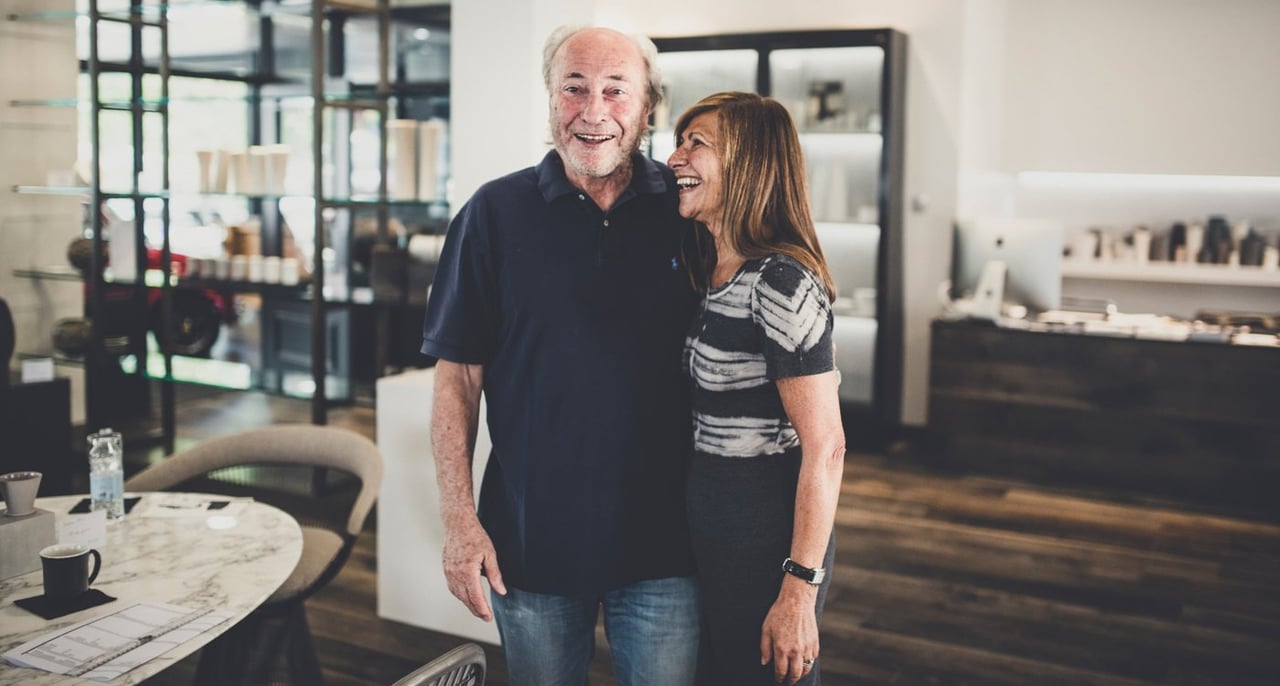 An interior designer of 35 years, Racheline is relishing the chance to experiment freely with a wider variety of mediums. "While I love modern design, I also like to be eclectic and warm – you'll notice the flowers, the photographs and the old cabinet, for example, that was an old shop fitting." And what of the connection between the art and the cars? "It's form and function, and it's a very natural progression," she says. "If you actually look at some of these pots, they're not too dissimilar in shape to the cars out there." Referencing a delectable baby blue Jaguar XK120 in front of the gallery window she says, "that's my sea". As sea views go, we've certainly seen worse...
In the blood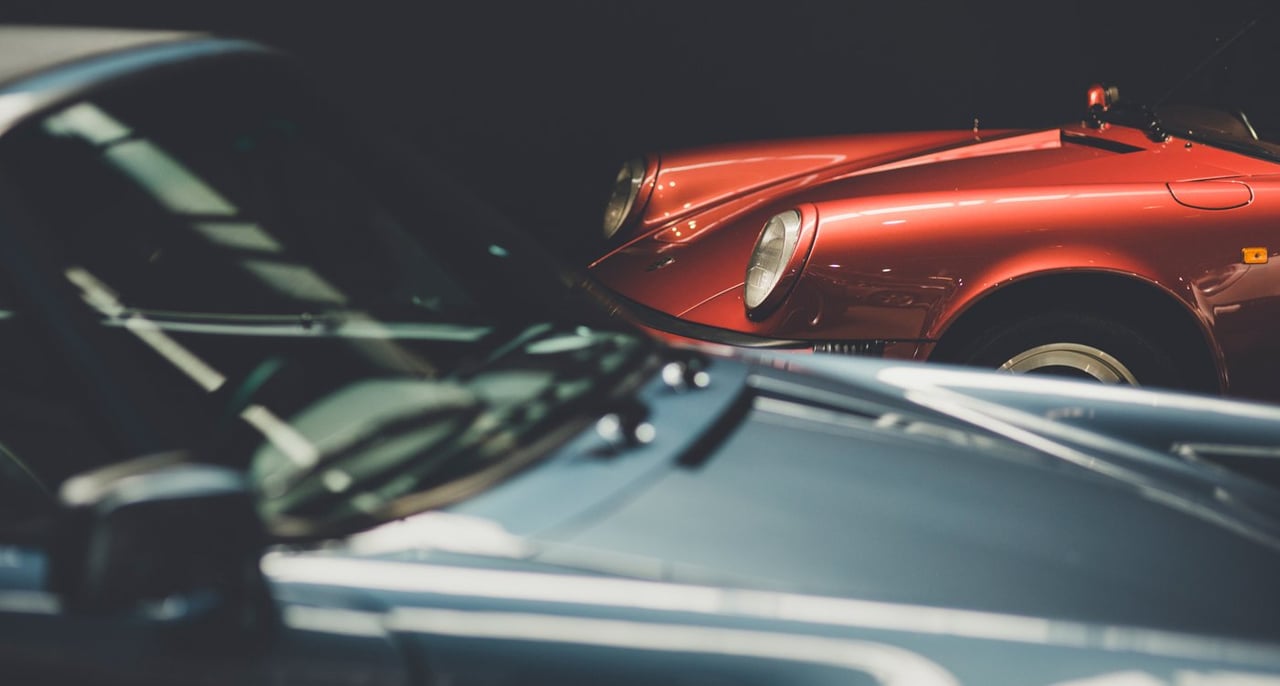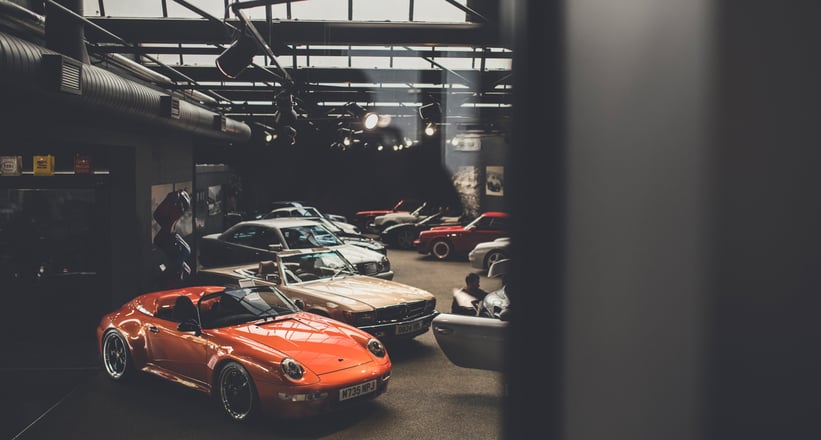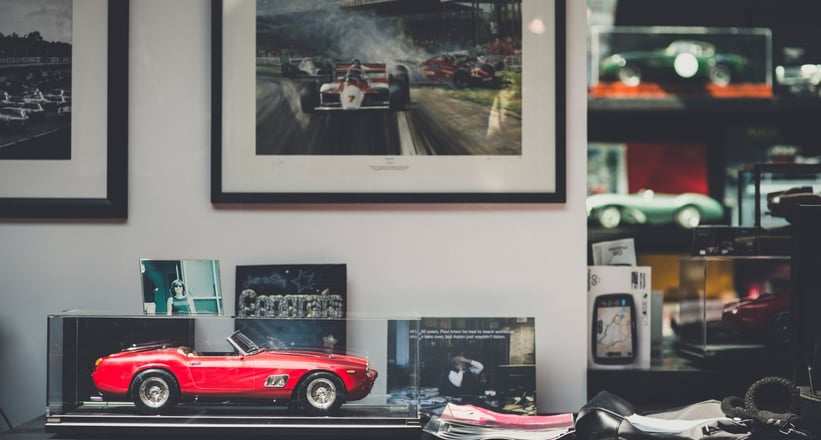 According to Racheline, her husband's first word was 'car', and the rest was clearly history. Since establishing Hexagon in 1963, he's briefly run his own Formula 1 team and owned some seriously significant classic cars. Take, for example, the short-wheelbase Ferrari 250 GT 'California' Spider or the ex-Moss Maserati Birdcage. "I kept breaking Moss's Birdcage," he says. "I don't know how they expected it to do a 24-hour race – it would barely complete a 10-mile sprint!" Interestingly he's never raced himself, though there's a simple reason for that – "I knew very early on that I simply wasn't quick enough."
Passion prevails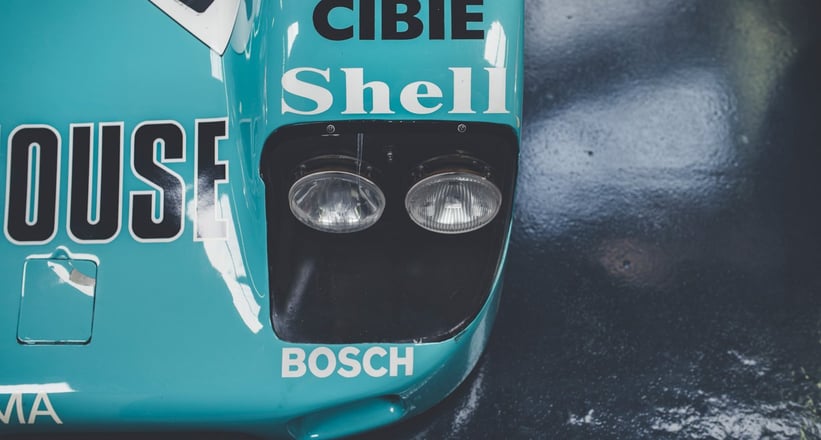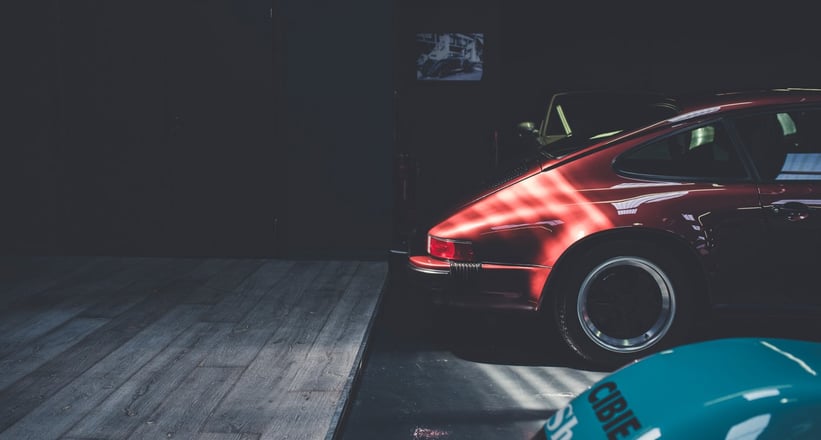 While the flagship premises in Finchley will handle around 50 modern classics (a significant proportion of which are Porsches) at any one time, the Kensington mews showroom will continue to deal with the 'big game' classics. "People can expect a guarantee of quality from us," says Michaels, whose enthusiasm for the business is clear to see. "It's not about the profit – I do it because I love it," he comments. "You retire to the grave for a very long time, so if you're well enough to stand, why not keep working?" If you're in London one weekend and would like a place to go and talk cars and art, whether you own any or not, we'd heartily recommend a visit to Hexagon Classics.
Photos: Amy Shore for Classic Driver © 2016
You can find Hexagon Classics' entire inventory listed for sale in the Classic Driver Market.
On 5 July, Hexagon is holding a Le Mans-themed charity evening at its new Finchley showroom. There will be a Q&A with Le Mans legends Derek Bell, Jacky Ickx, Richard Attwood and Mark Blundell, as well as a meal prepared by a Michelin-starred chef and a charity auction. Hexagon is offering Classic Driver readers a 20-percent discount on the £195 ticket price for a limited time only and on a first-come, first-served basis. Please email [email protected] or call 07711 169 111 and quote 'Classic Driver'.