If you want to improve the breed, you go motor racing. And so, in 1989, when Mercedes didn't want BMW hogging all the limelight in the Deutsche Tourenwagen Masters championship, it set about transforming its Cosworth-powered 190E 2.3-16 into a fully fledged racer. The resulting 2.5-16 Evolution model, of which 502 road-going versions were built for homologation purposes, was scarcely related to the humble W201 from which it originated.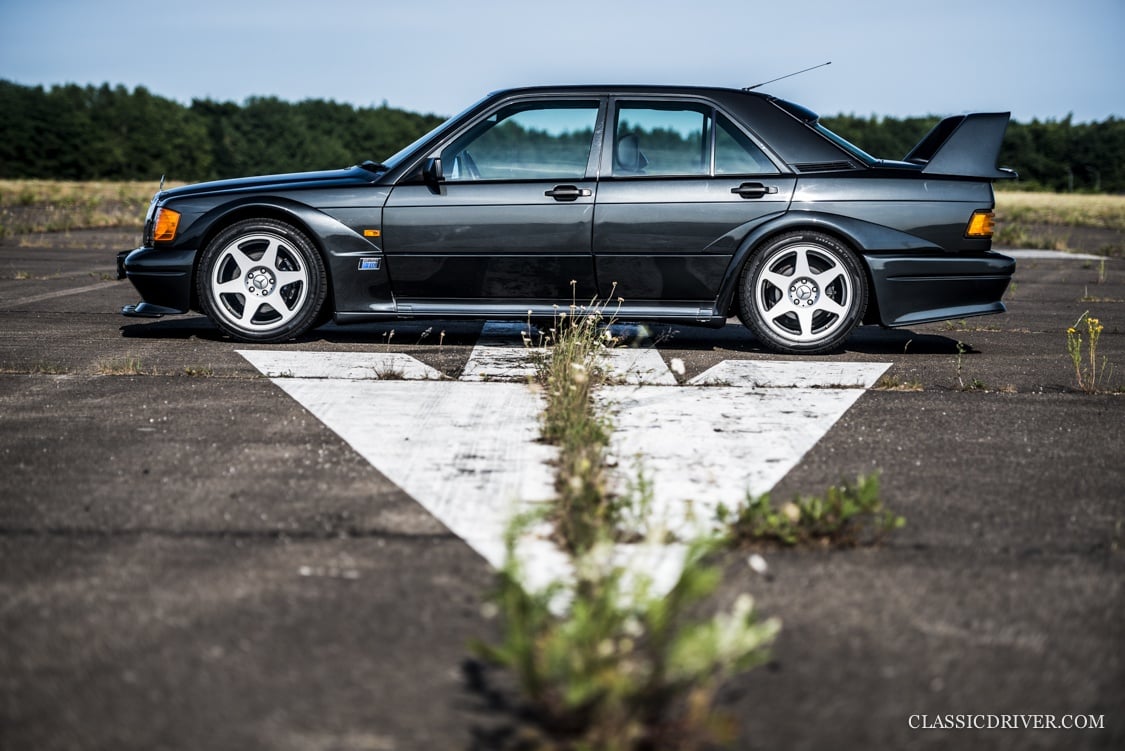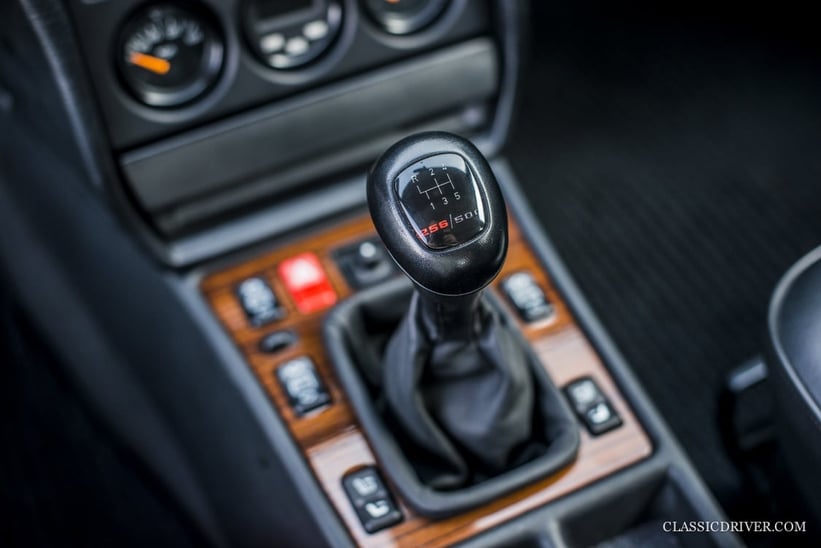 Just a year later, the even more extreme Evolution II arrived. And lo and behold, it locked out the top three places in the 1992 DTM championship, spearheaded by legendary sports car driver Klaus Ludwig. Again, 500 road cars were built and it's these — with their powerful 232bhp engines, flared arches, aggressive body kits, striking six-spoke wheels, and gargantuan rear wings — that are proving particularly desirable to today's collectors. In 2016, Silverstone Auctions sold an ultra-low-mileage example for £292,500 — over double its low estimate. But should we be surprised when the car boasts all the right credentials to certify 'modern classic' status?
In recent times, we've seen two clear trends emerge in the collector car market. Firstly, gone are the heady days of 2012 and 2013, when buying virtually any old car would guarantee you a short-term return on your investment and automotive auction houses were turning over hundreds of millions of dollars at their flagship sales. Today, it's a story of stability and caution, in which only the very best cars — those which are highly original, comprehensively documented, low mileage, and, perhaps above all, rare — command exceptional prices, and everything else has fallen back in line.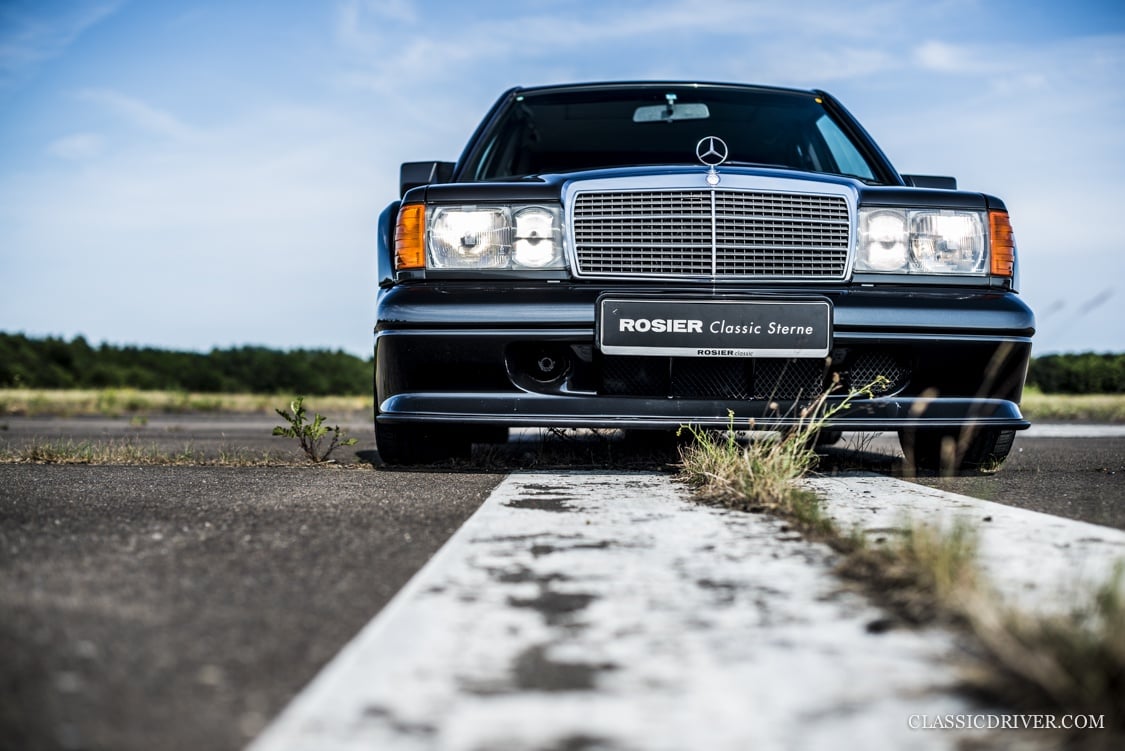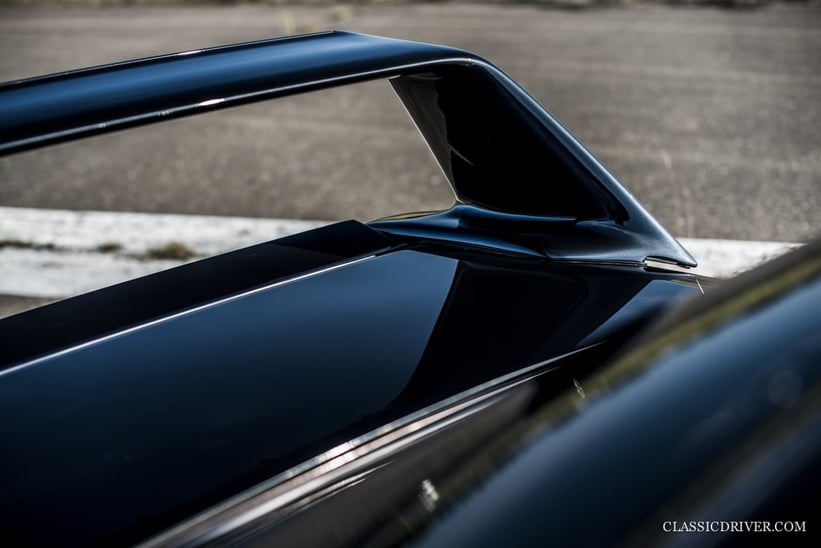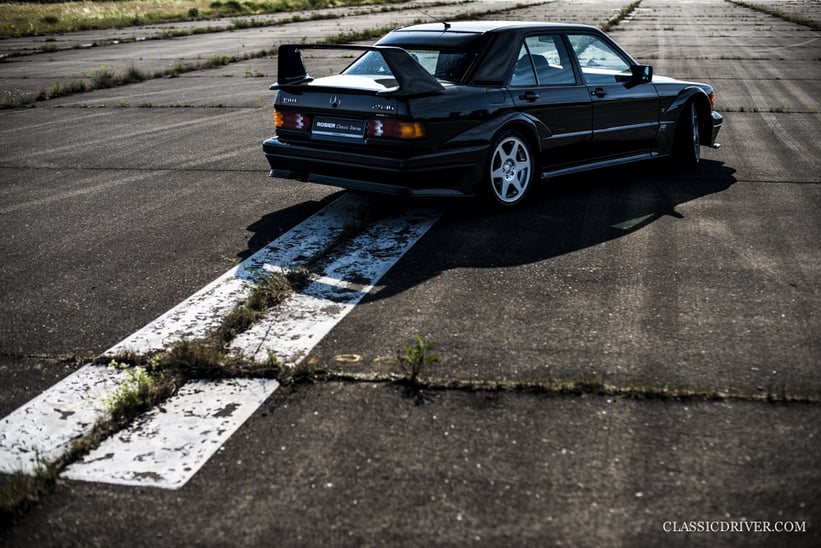 Secondly, a gradual generational shift in buyers has affected which cars are rising in desirability and, thus, value. As younger enthusiasts have become old and wealthy enough to afford the cars they pinned on their bedroom walls as teenagers, we've seen so-called 'youngtimers' from the 1980s, 1990s, and even 2000s climb in demand. In 2017, for example, the 10 most popular cars from the Classic Driver Market, where high-profile dealers and auction houses trade tens of thousands of collector cars each year, included the Porsche 911 'G', BMW E30, and Lamborghini Countach — all cars from the 1980s. And experts we consulted on the matter suggested that these cars were being bought primarily with a view to be used, which can only be a good thing.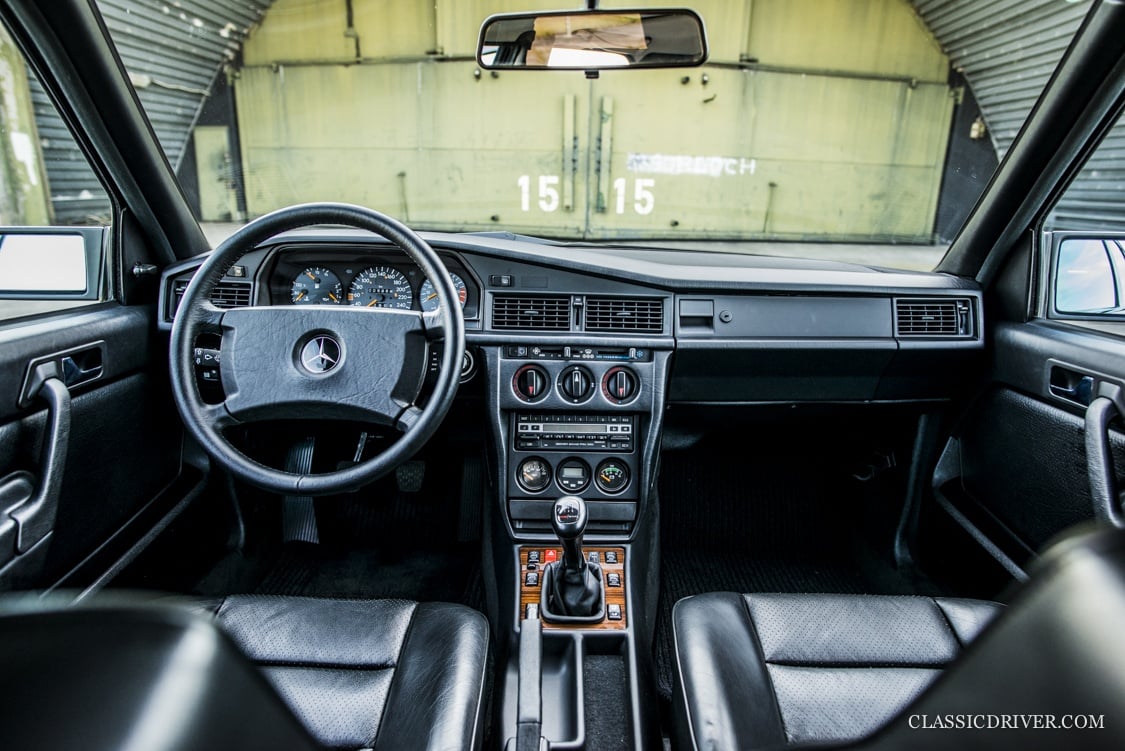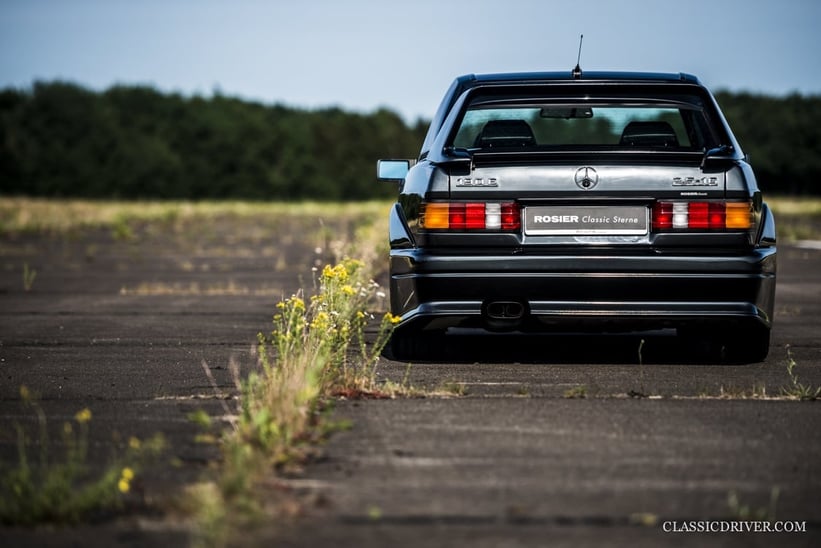 Coincidentally, this very 1990 Mercedes-Benz 190E 2.5-16 Evolution II, for sale with Classic Driver dealer Rosier Classic Sterne, ticks both boxes. Not only is it a limited-production modern classic, but it also happens to be one of, if not the, finest examples of the iconic homologation model currently available anywhere in the world. The car's first Japanese owner loved it enough to keep it for 25 years, covering just 7,000km in that time. Now, it needs a new custodian to write its next chapter.
Interestingly, the Historic Automobile Group International (HAGI) — a database that tracks thousands of actual transactions, both private and at auction, back to 1980 — has an unlisted index for younger 'Emerging Classics' within the Mercedes-Benz marque. In 2017, it grew by an impressive 18.8 percent, over 10 percent more than the 'Classic Mercedes' index for older cars. Generally, HAGI Founder Dietrich Hatlapa suggests that Mercedes prices are low compared to Porsche and Ferrari, and when combined with the fact they're mechanically reliable and the provision of parts and support from Mercedes-Benz Classic, its cars are attractive to those who want to own and use them with relatively little hassle.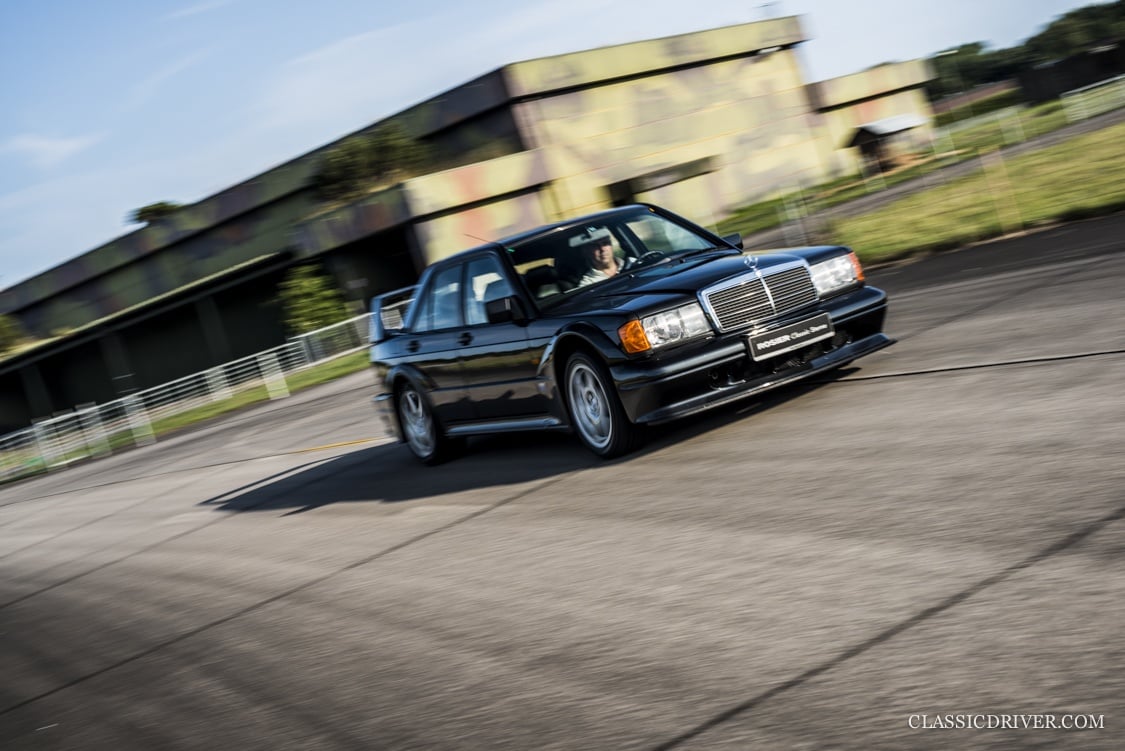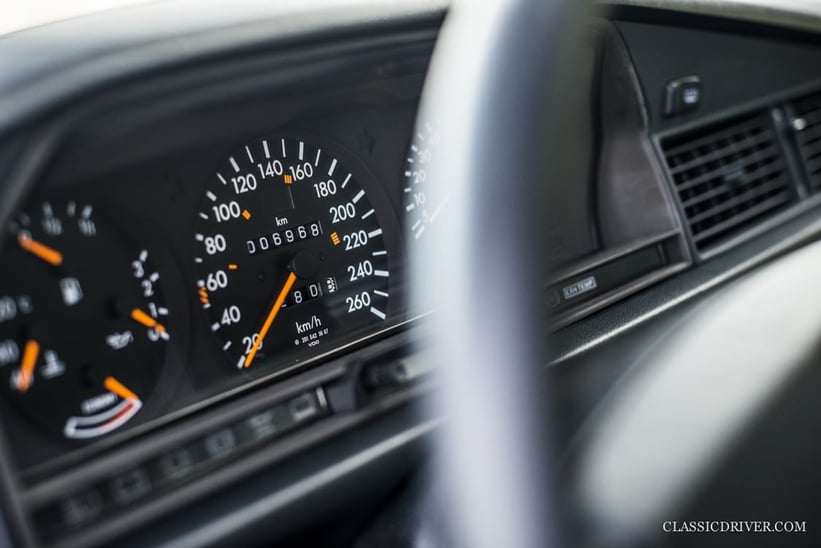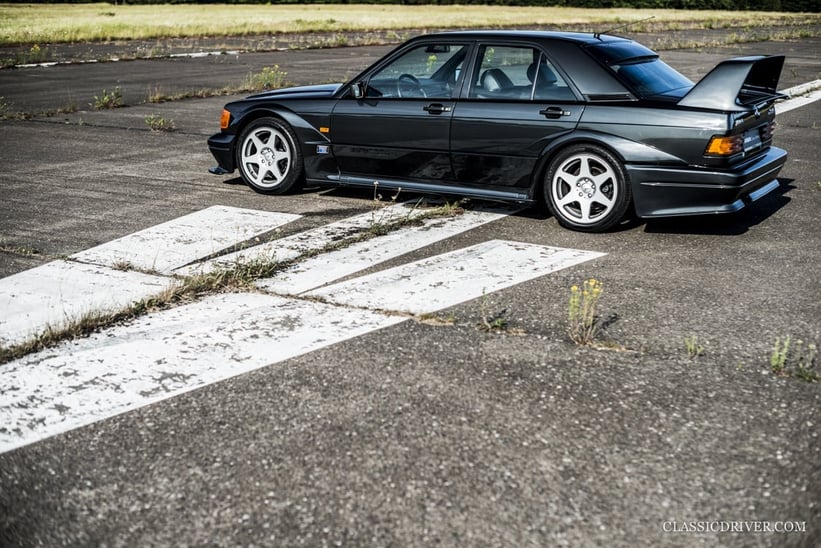 So, the Mercedes-Benz 190E 2.5-16 Evolution II is the perfect proof for the evolution of species. As a collector car, it ticks all the boxes: just 500 were built (versus the two million 190s), it's as poster-worthy as any Ferrari, it has a fabulous motorsport pedigree, and, in this particular car's case, it's the very best of the best. "Cars speak for themselves," concludes Hatlapa. And this Mercedes yells particularly loudly.
Photos: Rémi Dargegen for Classic Driver © 2018