Lose yourself on the 2015 Routes des Grandes Alpes
Driving your classic over four days on the most beautiful Alpine passes sounds like a dream, right? With several places still available to potential participants, at the Routes des Grandes Alpes it could become a reality…
On the road in the Alps
Ever since 'Goldfinger' and 'The Italian Job', the Alps have been a cherished destination for keen motorists. What could be better than taking your classic Porsche or Aston Martin on the breathtaking passes, with their seemingly infinite hairpins bathed in perfect sunshine? At the Routes des Grandes Alpes, you could do just that. From 21-26 July 2015, the tour will travel from west to east, through France, Switzerland, Austria and Italy. "We go on the legendary routes, and explore the most beautiful streets and attractions along the way, from glaciers and Alpine lakes to romantic valleys and scenic landscapes," says organiser Egon Tauscher, who will tackle the rally in his pre-War Maserati.
The perfect tour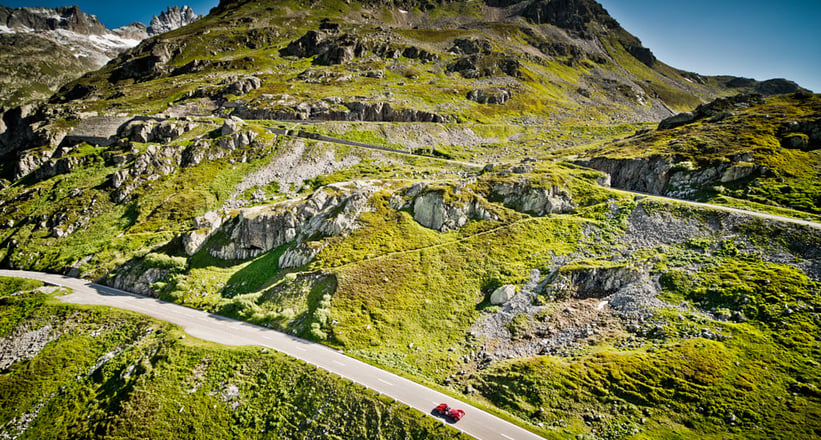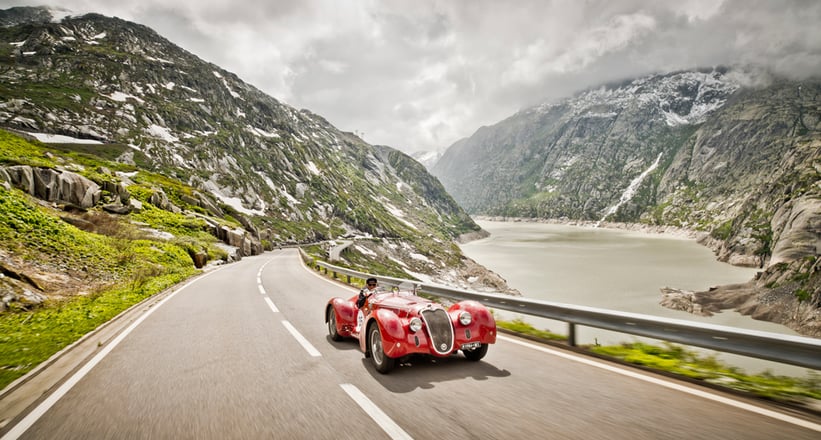 In addition to the breathtaking panoramas and idyllic villages, the programme includes cultural and culinary specialities, such as winter sports at Sestriere, 2,035 metres above sea level. From here, the route leads towards Switzerland, taking in the best passes on which to enjoy your classic. The rally finished in the historic Schloss Fuschl in Salzburg, Austria. Included in the package is five nights' accommodation with lunch and dinner, all entrance fees to the cultural attractions, a service mechanic, and a towing service (just in case). There are few more relaxing ways to enjoy the enchanting Alps…
Photos: Stefan Bogner
The 2015 Routes des Grandes Alpes will run from 21-26 July. A few starting places are still available. Registration and further information can be found at tauschertours.com. In addition, at the 2015 Goodwood Revival, Egon Tauscher is offering a special travel package, including return flights directly to the event aboard a historic JU 52.