Lancia Flaminia Zagato Super Sport: For those in the know
It takes a certain sort of person to appreciate a Lancia: someone who doesn't want to appear to try too hard; one who prefers understatement to exaggeration.
Zagato knew exactly what was required for the fastest Flaminia, Lancia's flagship luxury car, and produced an exciting, well-balanced design with none of the madness of its earlier take on the Flavia. More to the point, there are hints aplenty of other seminal Zagato creations, such as those based on the Aston Martin DB4GT and Ferrari 250 GT.
And this late-model Flaminia Zagato Super Sport's Kamm tail is a result of a design by Zagato's chief stylist, Ercole Spada. It's in good company, that's for sure.
Lancia certainly knew how to engineer cars in those days. The Flaminia succeeded the Aurelia (both being named after significant Roman roads), which was an advanced car for its time, designed by Vittorio Jano and featuring the world's first V6.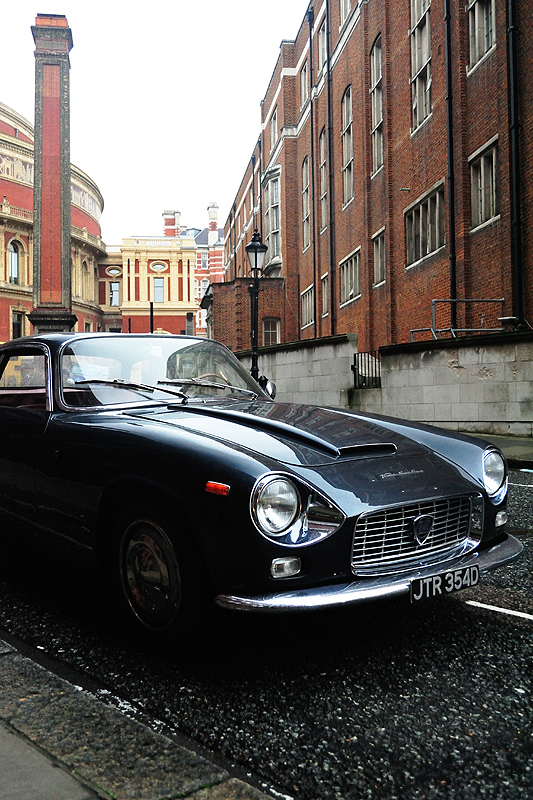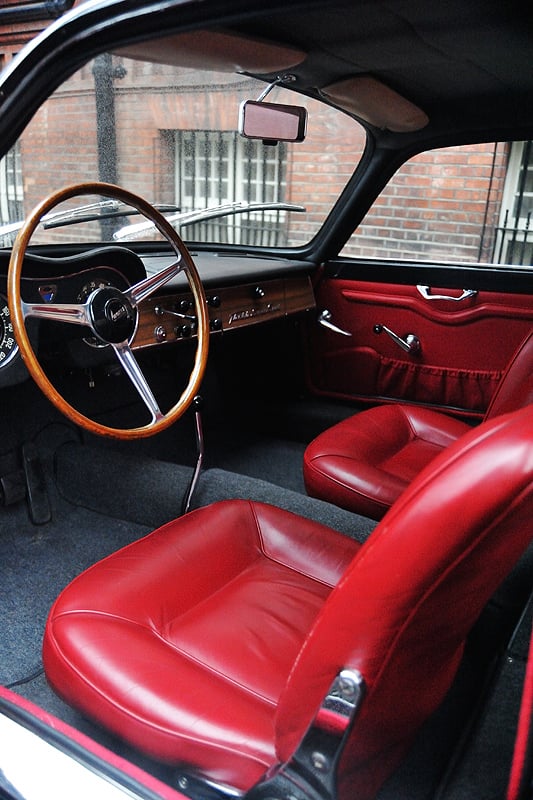 Flaminias, too, were powered by this V6, with the most potent coupés (some 14in shorter in wheelbase than the saloons) in Super Sport form packing three 40 DCN Weber carburettors mounted on a 2.8-litre, 152bhp engine. As an up-to-date car, the Flaminia also had all-independent front suspension and disc brakes.
You will notice the famous Zagato 'double bubble' roofline and the final, open headlamp treatment – only the first cars had fully faired-in lights. Inside, the red leather seats are more traditional (think Ferrari, Maserati or Aston) than the super-light – and usually uncomfortable – Zagato versions fitted to racing cars such as the Alfa SZ. In fact, the interior bears comparison with the equivalent Ferrari; plain polished wood fascia with classic turn-and-push ignition, plain dials and a big wood-rimmed Nardi wheel.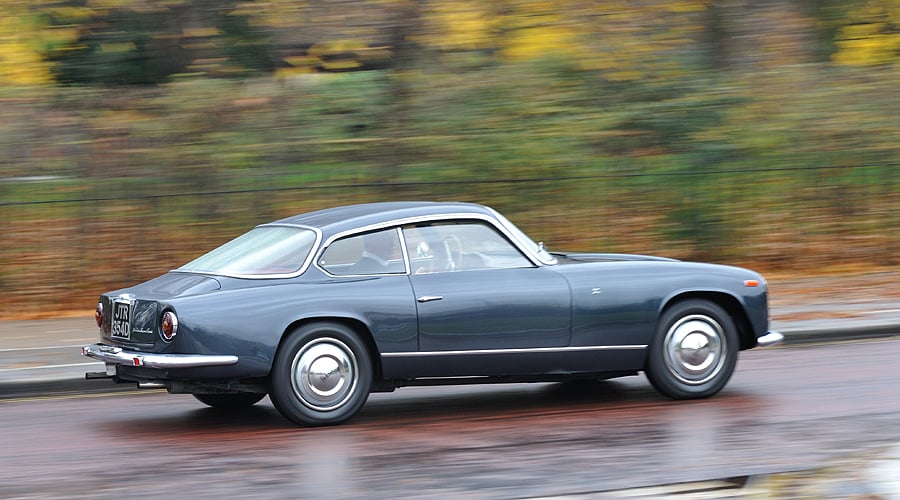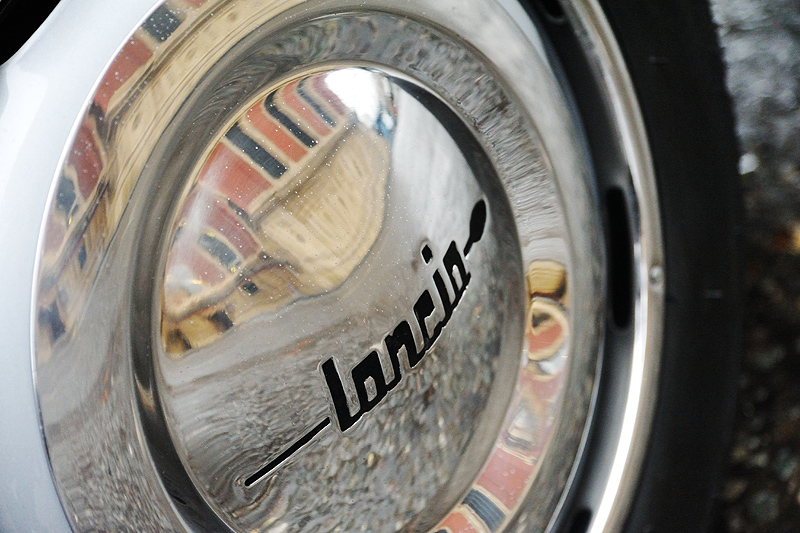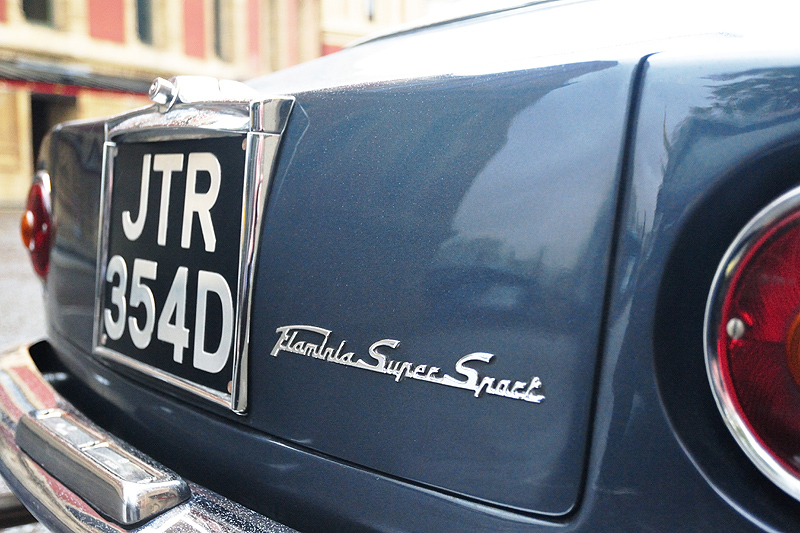 As with the Aurelia, the advanced car has a rear-mounted transaxle. The slim gear lever falls neatly to the driver's right hand in this LHD car. Once underway, the V6 makes life easy for driver and passenger alike. It's smooth and quiet, and this beautifully maintained example gives the impression of a good long-distance ground-coverer.
You have to remember that, in period, the Flaminia series was an alternative to a Mercedes or Jaguar, and driven by Italy's most powerful industrialists, racing drivers and show business stars. It's the sort of 'daily driver' that Enzo Ferrari or any one of his Grand Prix pilots would use for cross-European trips from circuit to circuit.
The rev-counter reads to over 6500rpm, giving the car a 160km/h capability and the evenly spaced, close-ratio gears allow the enthusiastic Lancia driver to work the sophisticated engine to the max.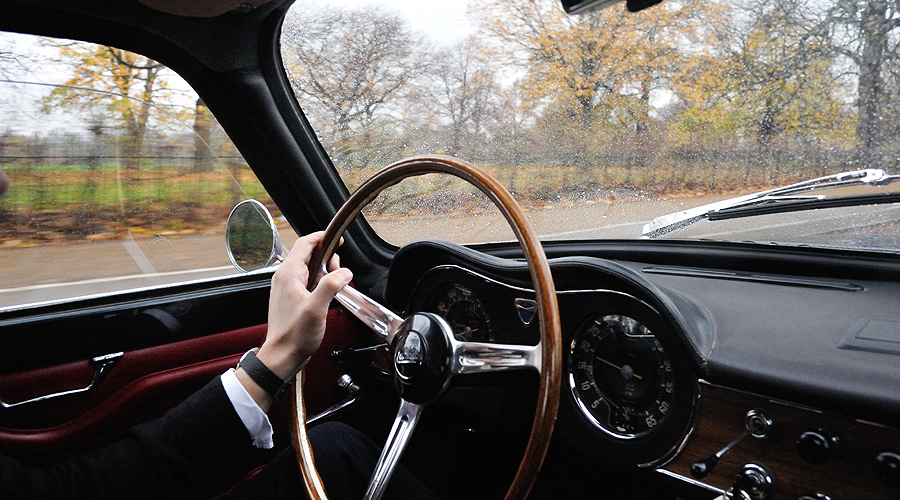 And 'sophisticated' neatly sums this car up. It's a grown-up car for serious drivers. And for serious collectors, too – for less than half the outlay on a DB5, you have something rarer, with no price-premium for left-hand drive and most certainly the more technically advanced. So let's add 'undervalued', too, and it is a worthy chapter 'twixt Aurelia and Fulvia in the possibly soon to be out-of-print volume that is 'Lancia'.

Photos: Classic Driver