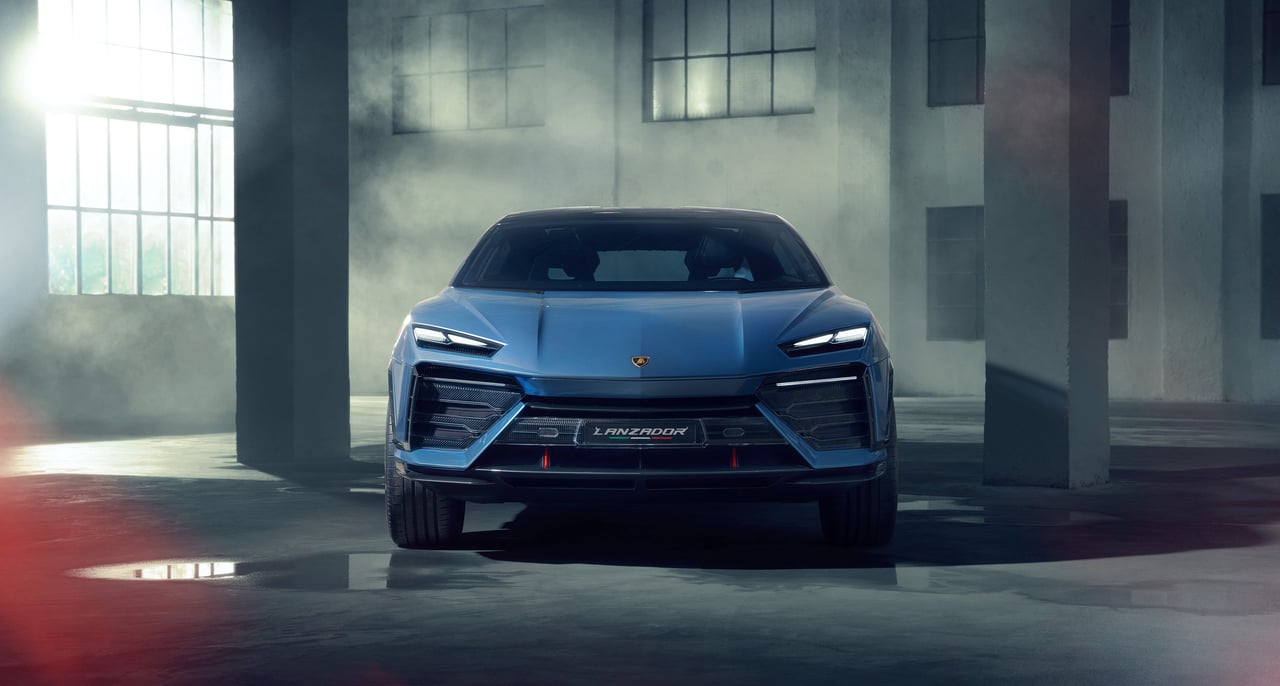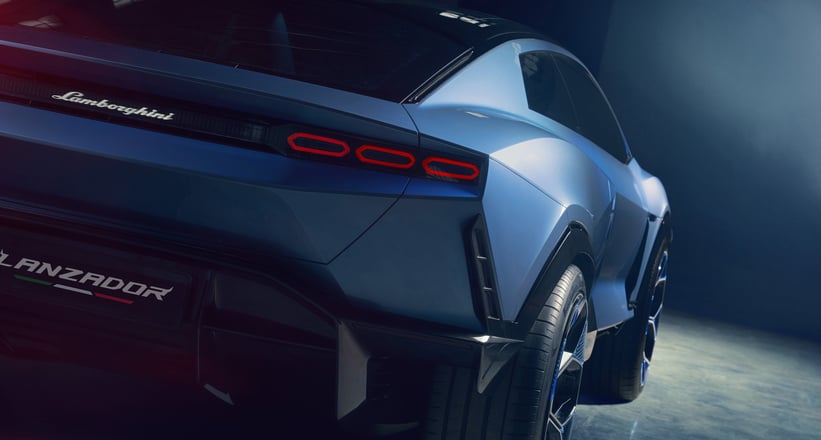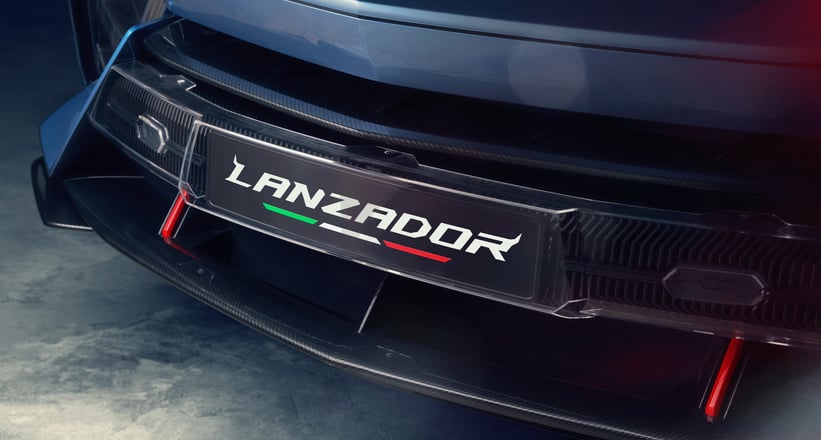 Aston Martin may have invented the 'Super GT' category with the DB12, but Lamborghini have just one-upped them with their latest concept, an electric 'Ultra GT' dubbed the Lanzador. Designed as a preview to a series-production model to be introduced in 2028, the Lanzador reinterprets the legacy of Lamborghini's earliest 2+2 layout front-engined grand tourers — such as the 350 GT and Islero — for the electric era.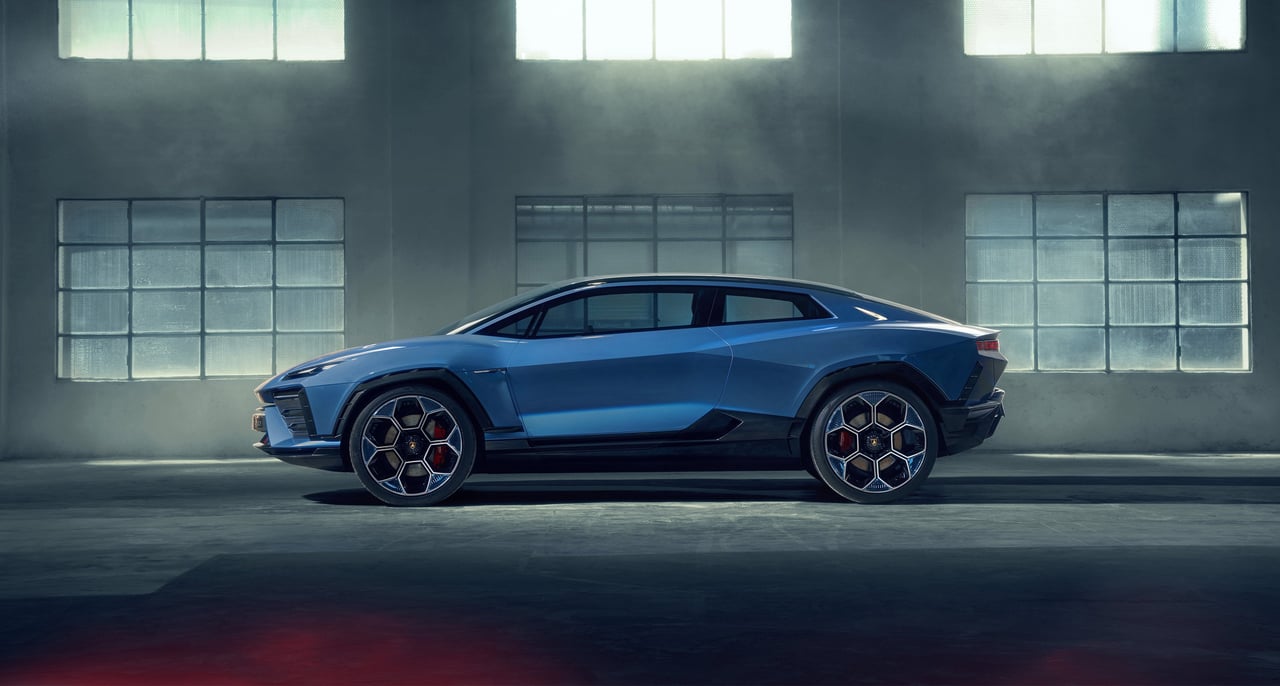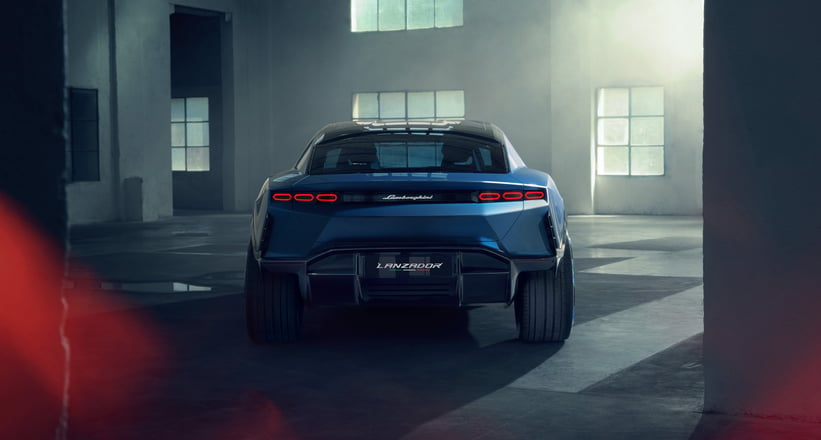 The Lanzador takes clear visual cues from the ill-fated four-door Estoque concept shown at the 2008 Paris Motor Show, while influence from the rugged Huracán Sterrato and Urus can be seen in this concept's raised ride height. Surprisingly for such a seemingly large vehicle, the Lanzador makes do with only two doors, reminiscent of the newly-released Koenigsegg Gemera. Also rather Koenigsegg-esque is the car's promised power output of 'over one megawatt' — that's 1340 horsepower to you and I — thanks to a high-power motor on each axle, which should ensure that the Lanzador is one of the fastest raging bulls ever when it is released.
While the Lanzador's exterior — shown here in a fantastic specially-designed liquid colour called Azzurro Abyssal — appears pleasingly uncluttered in comparison to some of Lamborghini's most recent models, there is a surprising amount of aero trickery going on. Lamborghini's ALA (Aerodinamica Lamborghini Attiva) system, first seen on the Huracán Performante and Aventador SVJ, will make a return, helping to improve both efficiency and downforce, depending on the scenario. There are even narrow airblades at the rear that extend from the sides and in the diffuser to generate downforce in conjunction with the rear blown-through spoiler.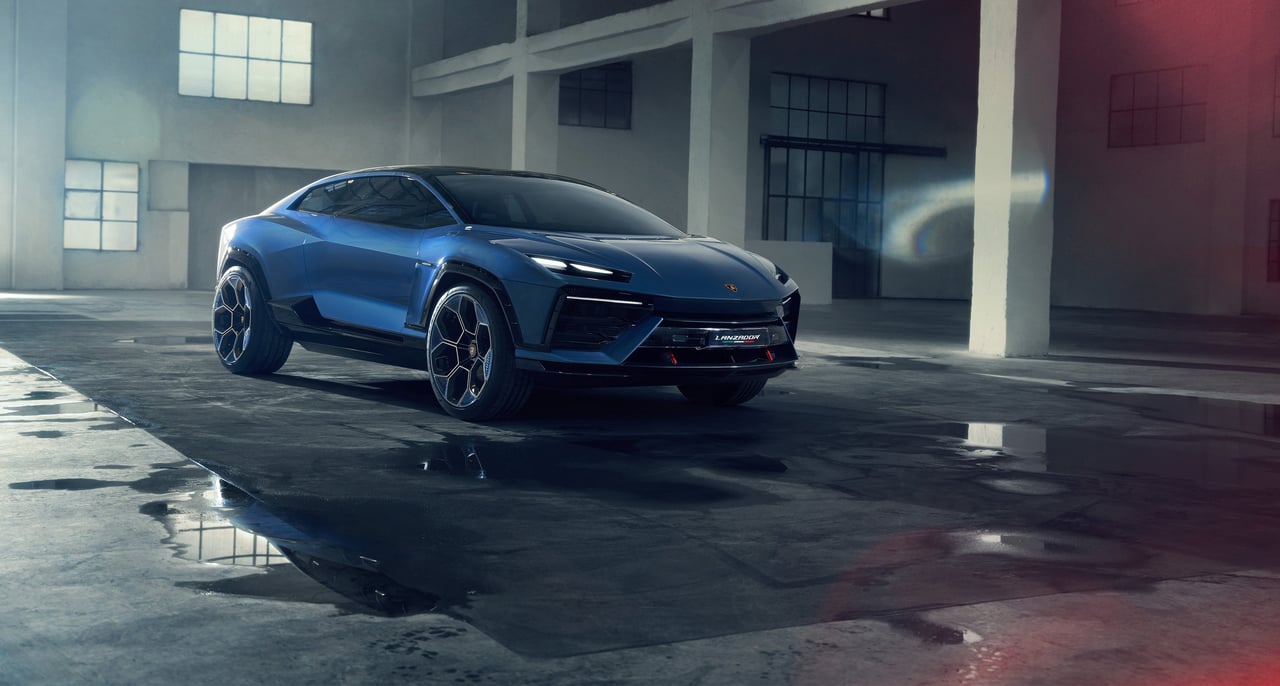 Regardless of your feelings about the electric drivetrain, one has to admire Lamborghini's willingness to experiment here. Although five years is a long time to wait, the Lanzador looks impressively production-ready, so we wouldn't be surprised if the finished product looks a lot like the concept shown here. Either way, colour us interested!