Kings of the Hill: The best of the Goodwood Festival of Speed 2013
Twenty years on from the first Festival of Speed, and tens of thousands answered the call of Lord March and descended on the Goodwood Estate to collectively indulge in the festivities. With an abundance of legends in action – both man and machine – we select our highlights…
Porsche 911 – 50 years at full throttle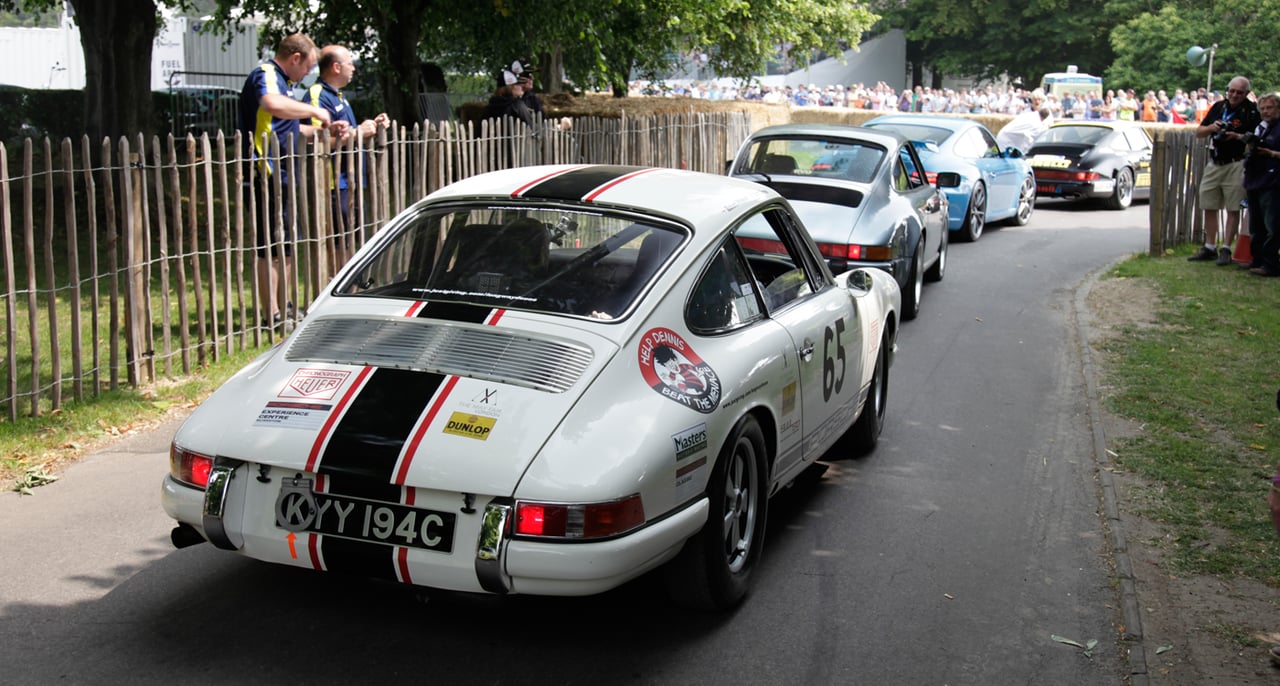 The 911's anniversary was marked not only by the physics-defying sculpture, but also by its own separate class mounting an assault on the famous hill. Models new and old were included, the Paris-Dakar Safari and 997-generation GT3 Cup cars a particular highlight.
Causing a stir - the Martini racers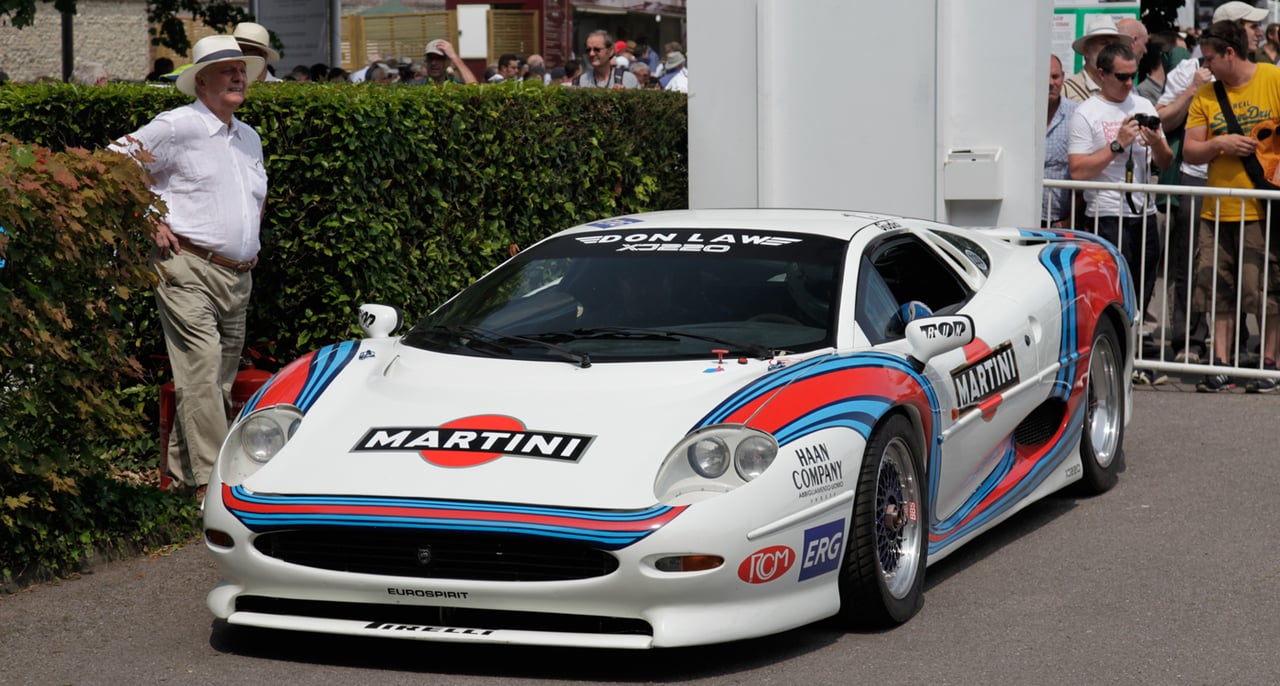 To car enthusiasts, Martini is as well-known for its unmistakeable livery as it is for being 007's tipple of choice. No fewer than 14 of the tri-coloured beasts were in attendance, including the 'Moby Dick' 935, Don Law's XJ220, and a clutch of Lancias.
Land Speed Legends – Rocket remembrance
Despite its large footprint, the Daytona Beach-style area was dominated by a striking duo – namely Sir Malcolm Campbell's 1935 'Bluebird' (301mph), and Gary Gabelich's 630mph 'Blue Flame' of 1970.
Supercars – the fastest of today and tomorrow
For many, the Supercar Paddock is one of the Festival's highlights – putting them within stroking distance of cars usually reserved for magazine covers. Among the expected Lamborghinis, McLarens and Ferraris (one of them Eric Clapton's unique SP12), it was Jaguar's 'Project 7' which tickled our collective fancy the most, thanks to D-type design flourishes applied to its E-type proportions.
Oddities of the Cartier Style et Luxe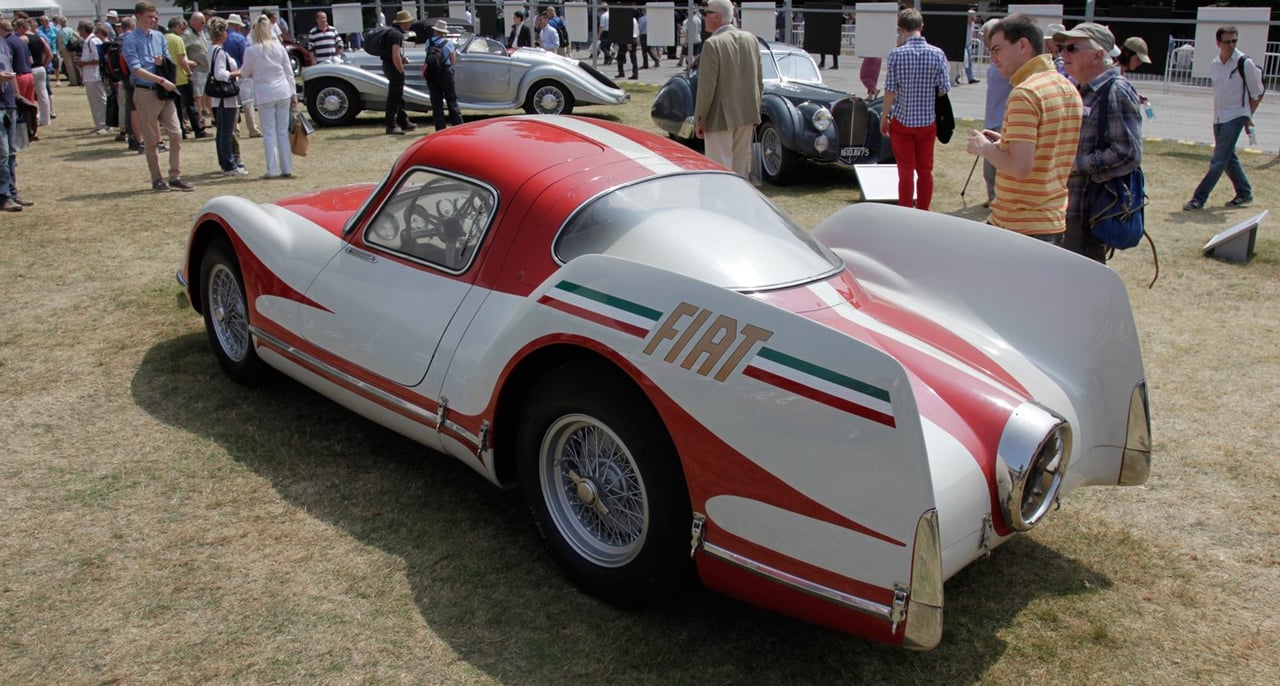 Another of the Festival's numerous attractions is the Cartier mini-concours, this year featuring some very strange automotive creations dotted in between the customary Bugattis and Benzes. Most notable was the Fiat Turbina, not for its wildly winged bodywork, but for the 22,000rpm at which it breaks bread. A mention must also go to the OSI Silver Fox, an automotive catamaran of sorts.
Photos: Jan Baedeker