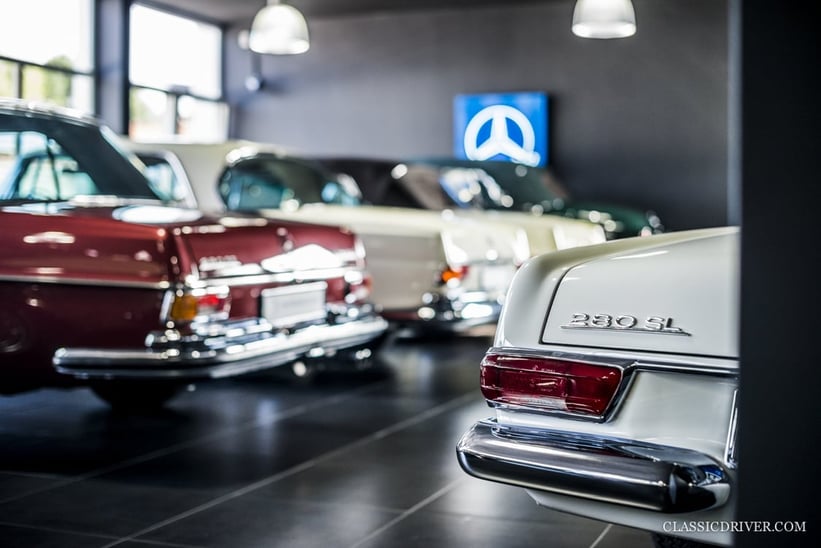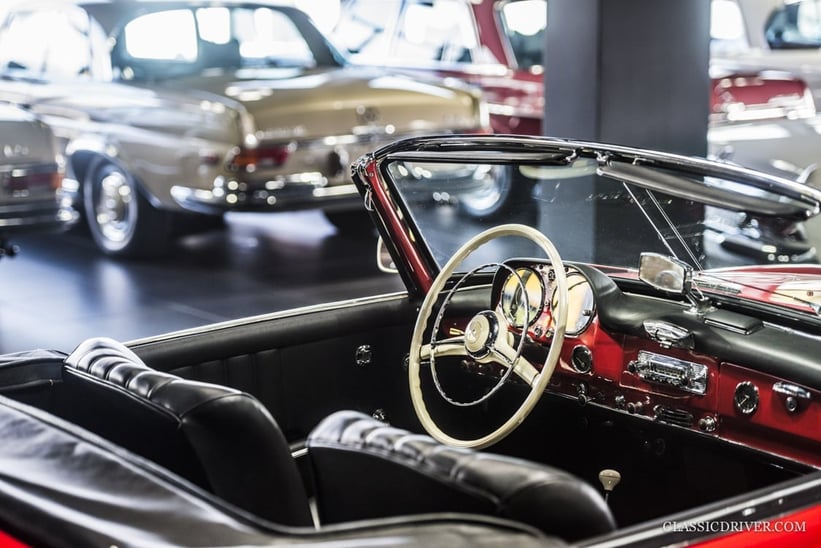 The Kautschuk Group, based in Undenheim near Mainz, is one of the largest manufacturers of a specialty chemical that goes into the manufacture of almost every tyre worldwide. In recent years, the CEO of the company has assembled a substantial collection of classic automobiles in recent years — most notably, Mercedes-Benzes that have had very few owners, with good, verifiable histories, and are finished in special colour and equipment combinations. Since the collection has now started to outgrow its storage space, Schröter and his family are offering many of the automobiles for sale. We visited the showroom of Kautschuk-Klassik and talked to Stella Schröter, daughter of the manufacturer and collector, about the unusual company's history, its sought-after Mercedes colour codes, and the hunt for the perfect spare part.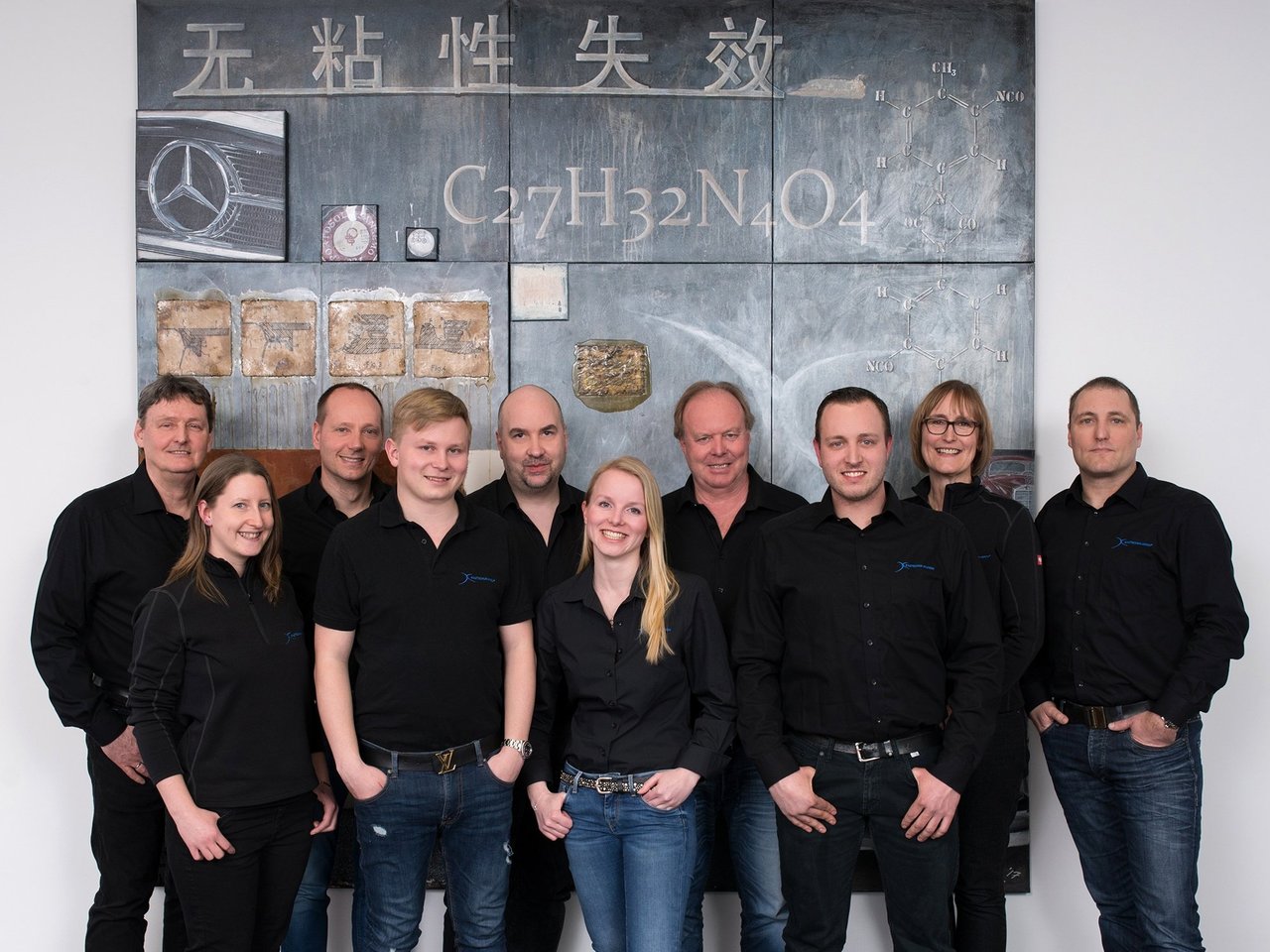 What's the story behind the Kautschuk-Klassik name?
The name Kautschuk-Klassik is based on our group of companies, the Kautschuk Group. The parent company, the Isochem Rubber GmbH, has had its roots in the rubber industry since 1926, and in 2002, my father, Axel Schröter, acquired a part of the then former rubber company via a management buy-out and founded Isochem Kautschuk GmbH to focus on speciality chemicals. Today, we're mainly active in the plastics and tyre industry. When we came into the automotive market with our vintage cars, we wanted a name that was associated with just us.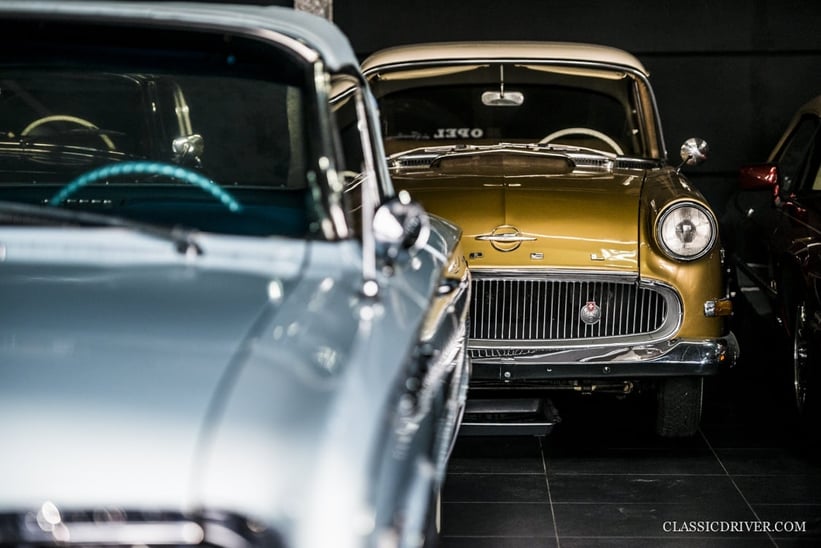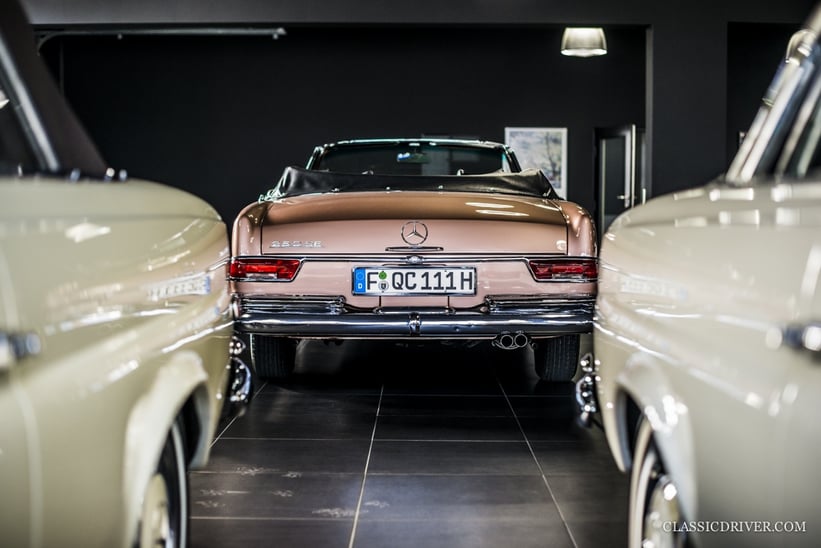 How did the sale of this once private classic car collection come about?
Quite simply, we've run out of space. Almost all of us keep our vehicles at our headquarters, and despite various updates to the building, we've reached maximum capacity.
What sets Kautschuk-Klassik apart from other car dealers?
Unlike most dealers, we don't offer commissioned merchandise. The vehicles are all owned by us and have been in our inventory for years. We know every vehicle in and out.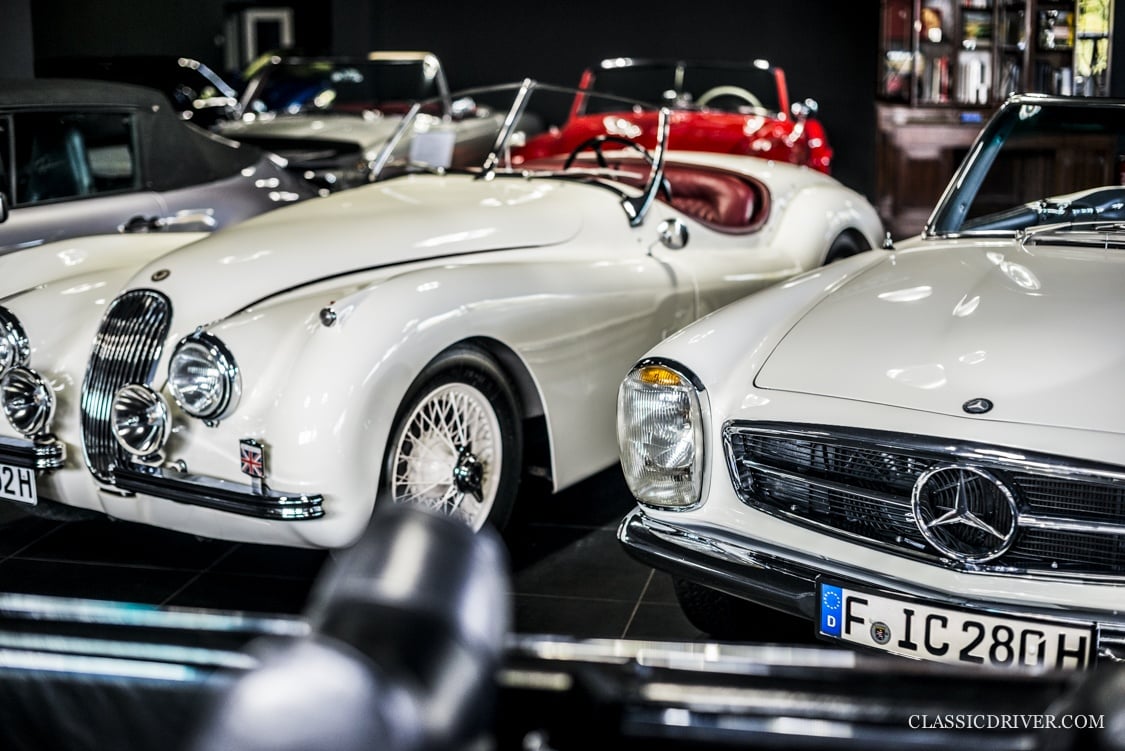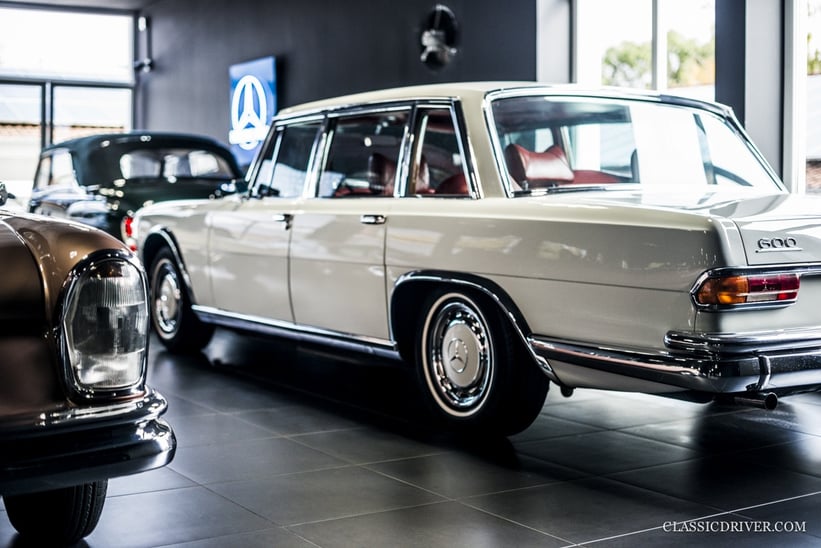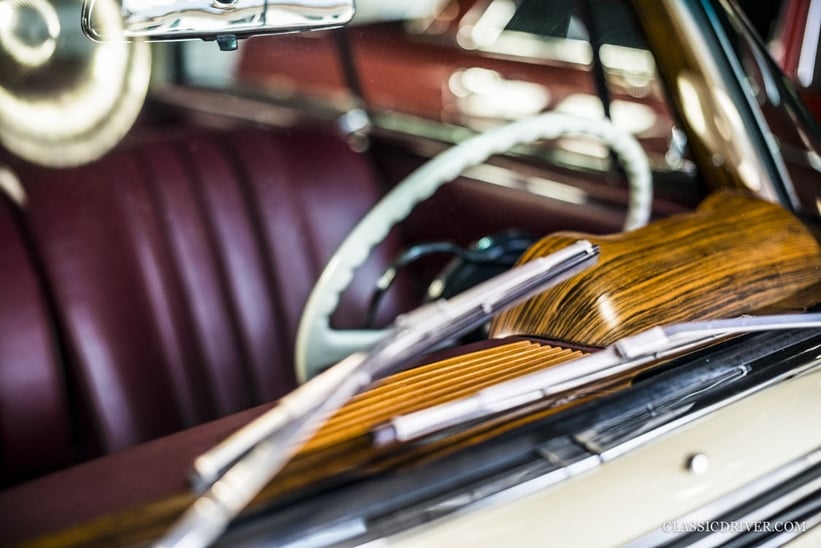 What marques and models can be found in the collection?
While Mercedes-Benz makes up the majority of our collection, Jaguar, Rolls-Royce, Cadillac, Buick, and Porsche are also represented.
What services do you offer your customers?
All our vehicles are regularly driven and maintained. Most are registered, and we have our own dedicated workshop to take care of our vehicles. Prior to each sale, the car will be TÜV certified and completely prepared.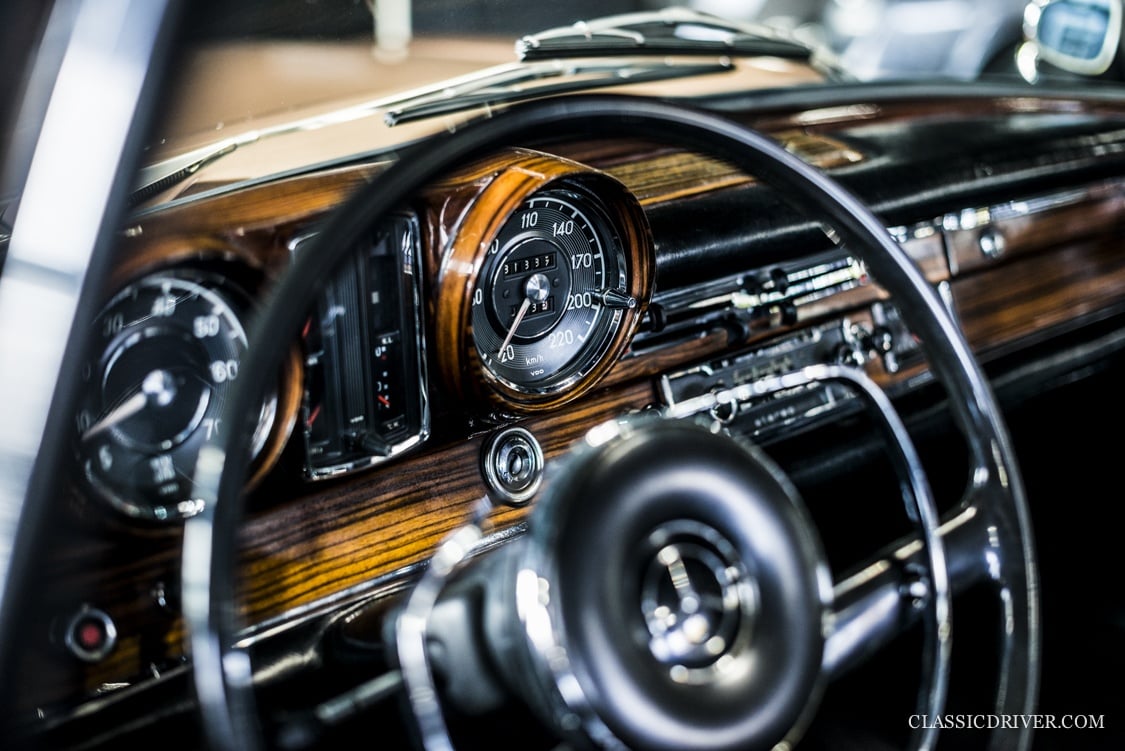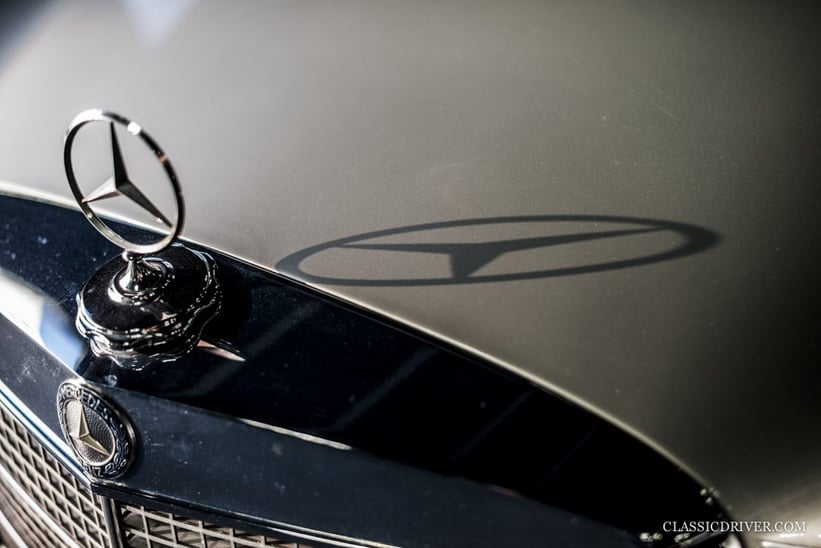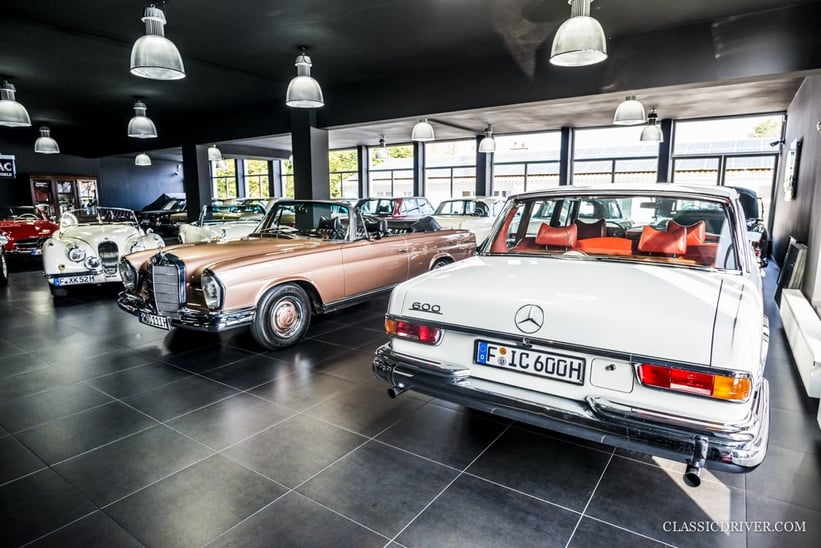 For many cars, great importance has been attached to special colour and equipment combinations – which cars from your stock are unusually specified?
There are so many. First, there's a Mercedes-Benz 300 SEL 6.3 in two-tone Sand Beige Metallic UT467 and Bronze Brown Metallic OT461, with a Dark Brown 8010 leather interior. Then, there's a Mercedes-Benz 600, one of just two delivered in Red Metallic DB571 with a Bamboo 8107 leather interior, as well as a Porsche 911 'Jubilee Edition' convertible in Diamond Blue Metallic — both inside and out. We also have a 1959 Cadillac hardtop with both its exterior and interior finished in Iridescent Inverness Green — and it even wears its original protection film from delivery.
Why are cars with only a few previous owners so popular at the moment?
With few previous owners, it's easier to understand the service history and the mileage is verifiable.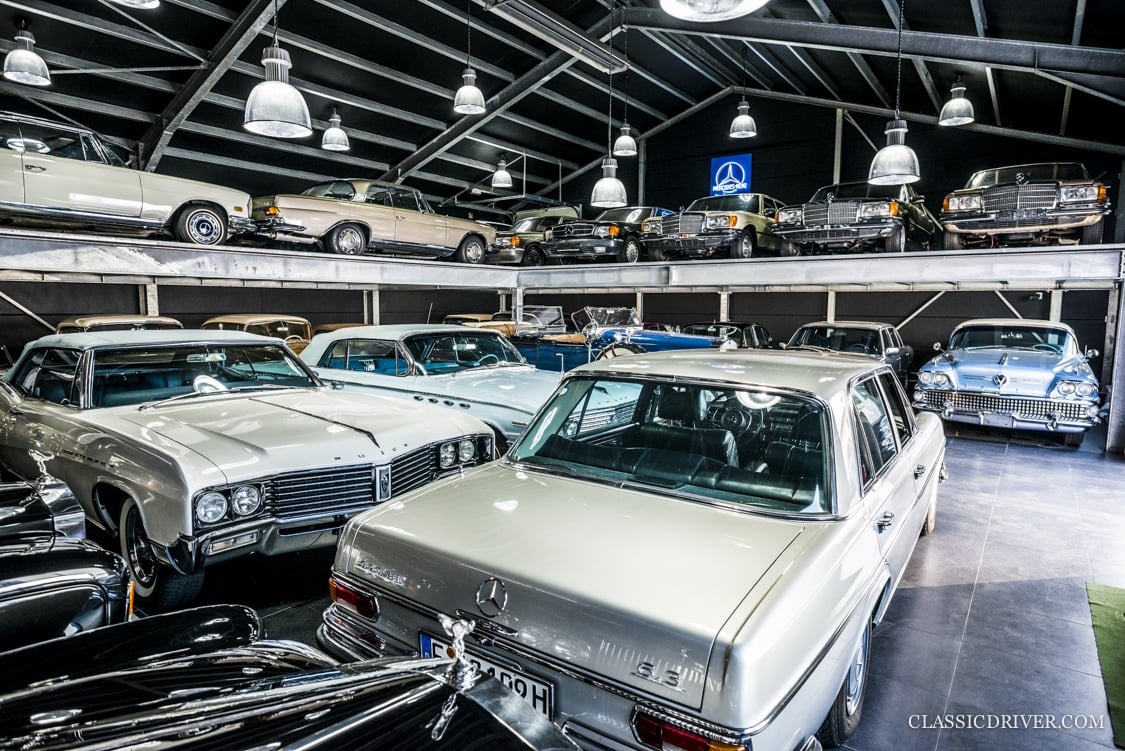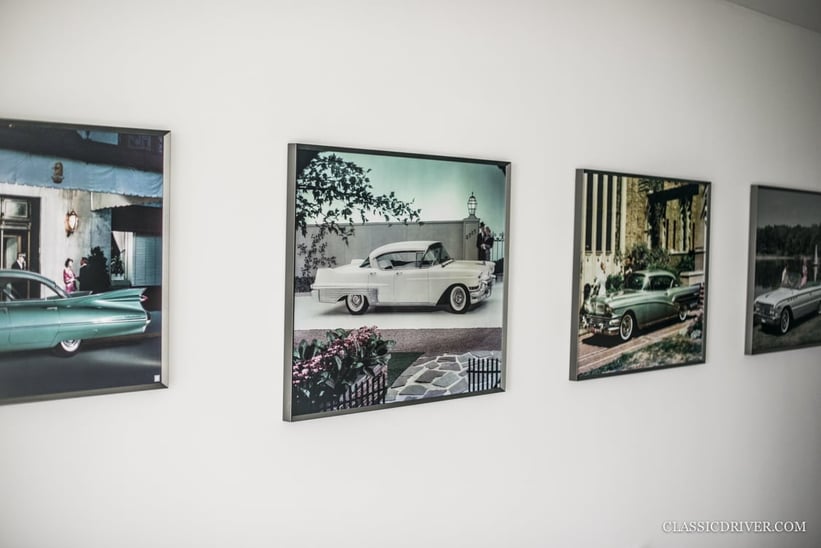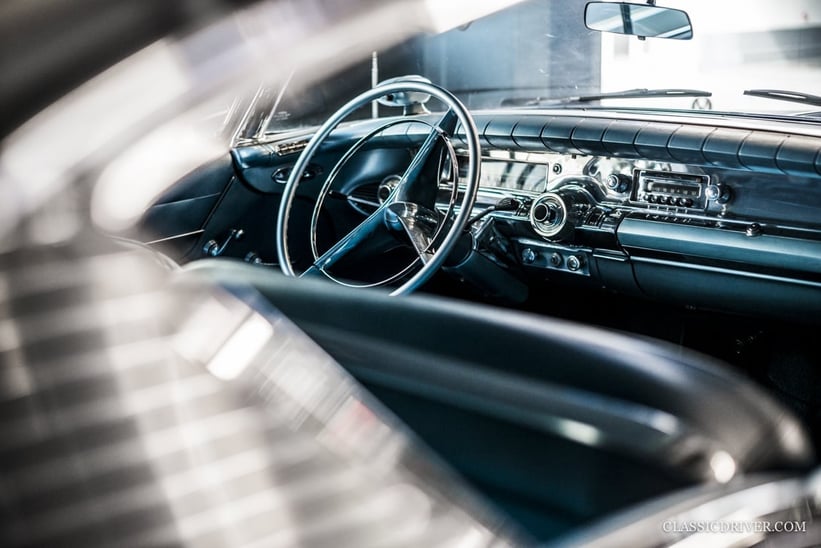 You also run a restoration workshop – what's your philosophy when it comes to repairs?
We rely on absolute originality with every detail — all the way down to the hose clamps. If original parts are no longer being produced, we try to source original parts from old stocks Where this isn't possible, we often manufacture the spare parts ourselves.
How do you view current developments in the collector car market?
We feel that the market is still adjusting a bit and only high-quality cars are achieving high prices.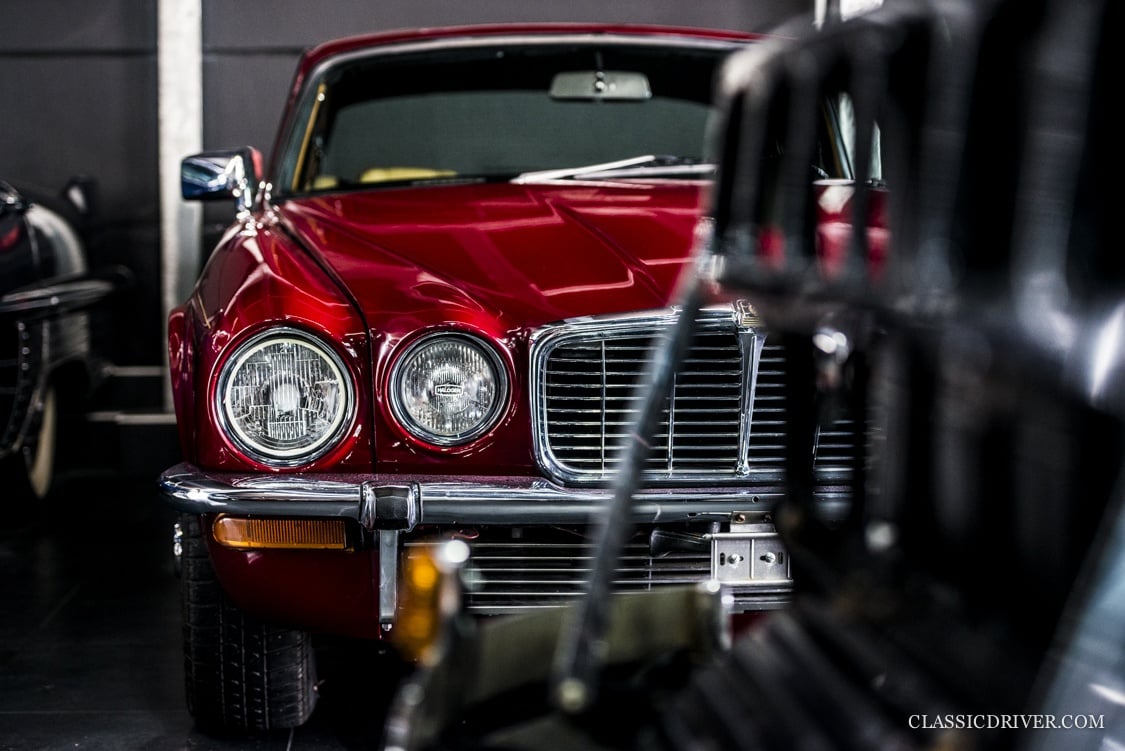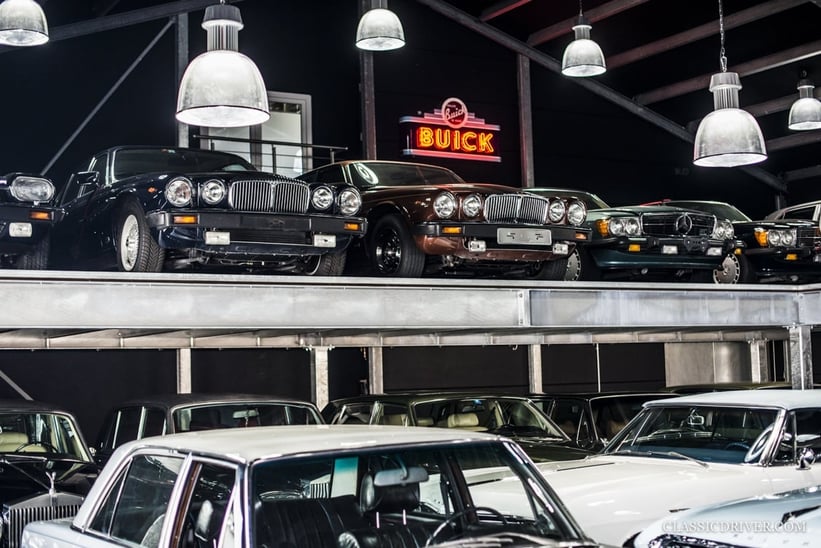 'Generational change' seems to be a key phrase lately – do you see a trend towards youngtimers and modern collector cars?
So far, we've received rather few requests for such cars. We suspect it's due to the relatively high volumes in which modern classics were built Although, exceptions can certainly to be made for small series or very special vehicles, like the Mercedes-Benz SLS.
Are there any other cars that aren't in your collection that you wish were?
We're always attracted to interesting and special vehicles.
Photos: Rémi Dargegen for Classic Driver © 2018