It's not just Bugatti in the blood at William I'Anson Ltd.
Having been born into a family of avid vintage Bugatti enthusiasts, William I'Anson soon caught the bug not only for the formidable French Grand Prix machines, but also for thoroughbred competition cars. Today, he sells, prepares and maintains both from his beautiful Cotswolds showroom...
After a spell racing yachts in the 1990s, William I'Anson was persuaded to return to the automotive world into which he was born, and indulge his passions for racing cars and, of course, Grand Prix Bugattis. Operating from a stunning showroom in the picturesque Cotswolds, I'Anson's business oversees every aspect of classic car ownership for his global clientele, from sales and acquisition to race preparation and motorsport logistics. We paid a visit.
What are your earliest automotive memories?
Of being wheeled around the old paddock at the Nürburgring in my pushchair. I spent most of my childhood at hill climbs and circuits around the world, and I would not have traded it for anything. I remember hitching a ride up the hill at Prescott in a Bugatti Type 51, perched on my father's knee. I've driven both of my children up the same hill in my Bugatti Brescia – it made me very proud to set the third generation off down the same path.
What gravitated you and your family towards Grand Prix Bugattis?
In 1969, my father founded Tula Engineering, which led the way – and continues to do so – in the restoration and preparation of Grand Prix Bugattis. He was immediately taken with their engineering quality and artistic aesthetics. Having been surrounded by Bugattis and the fascinating people they bring together all my life, I think it's impossible not to have this passion and love for racing etched into one's make-up.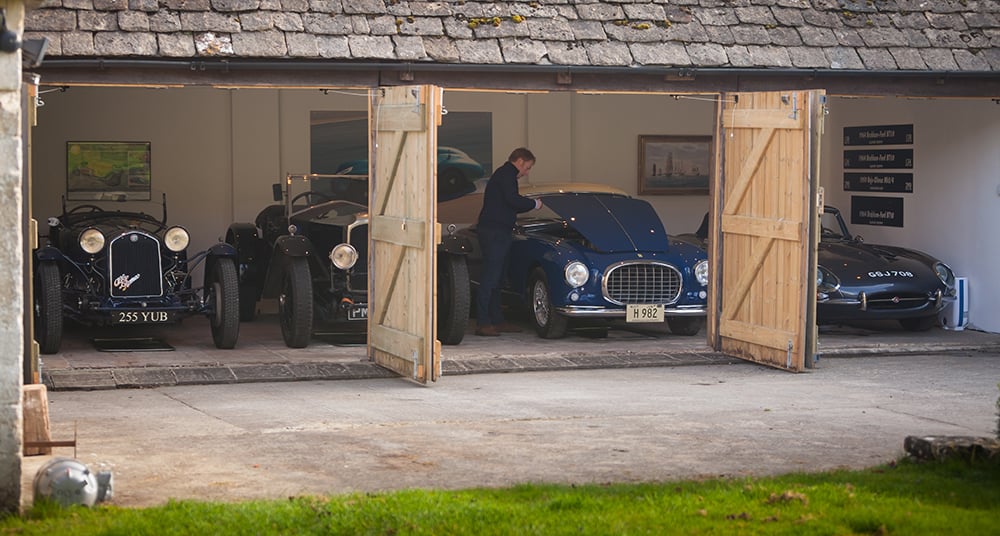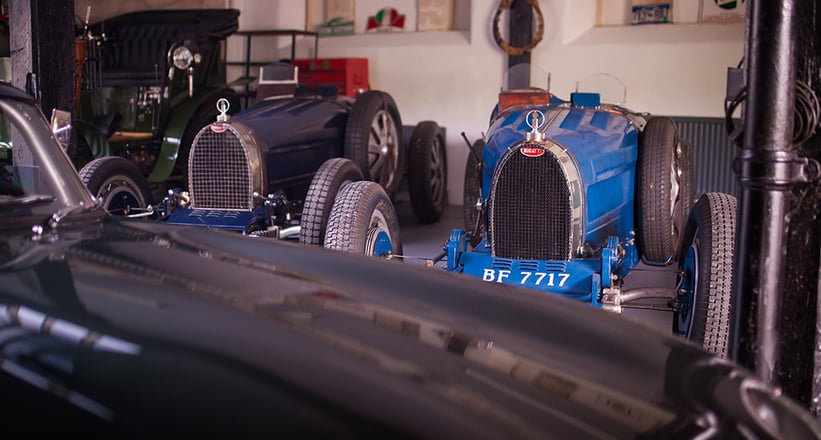 How did your passion turn into a career?
It was always my intention to follow in my father's footsteps. While I was studying engineering, I worked in his machine shop building parts for Bugattis and Ferraris. After being sidetracked by a career in yacht racing, Robert Brooks enticed me back into the business, but on the sales and acquisition side rather than in restoration and race preparation.
Why did you endeavour to keep the Bugatti association when you founded your own business?
Bugatti is unique in that the owners have, historically, been avid collectors closely associated with the marque for decades rather than years. They form a family in which I was lucky enough to grow up, and there is so much to understand and learn about these fabulous cars. It seemed entirely natural to keep the association.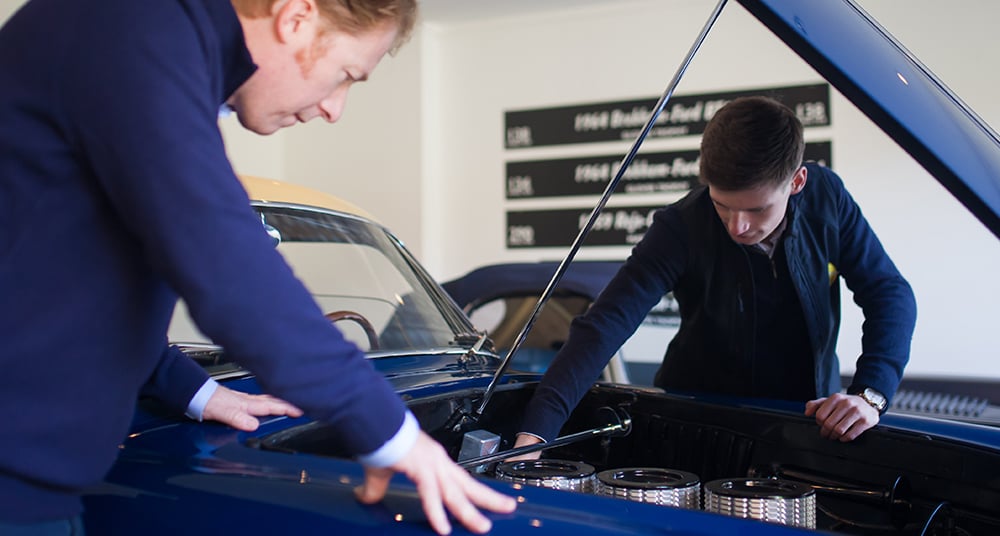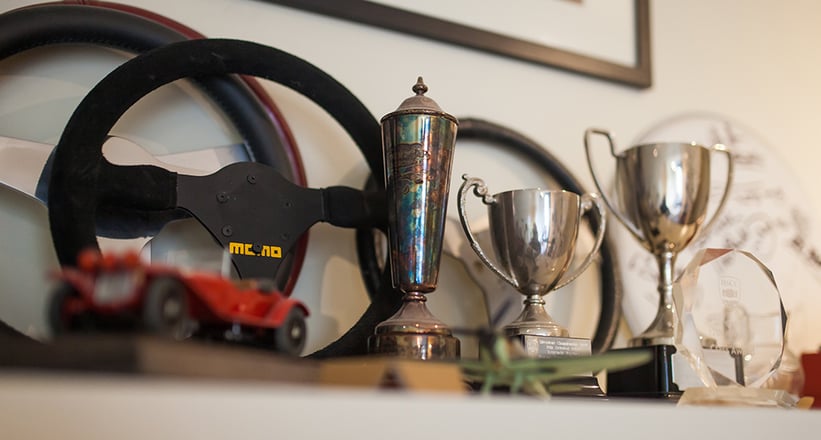 What can a customer expect from William I'Anson that they might not necessarily find elsewhere?
We pride ourselves in a straightforward and open way of business. Both my colleague Ben Mitchell and I are passionate about the cars and work hard to keep pushing the boundaries in terms of presentation and research, etc. It's not just about buying or selling a car – we strive to be a one-stop shop for collectors and racers alike. Buying the right car is as much a lifestyle-driven decision as it is an investment one, and we don't just leave you on your own once a deal is done. We take the time to advise and aid with every aspect of ownership.
Do you race yourself?
When selling competition and other true drivers' cars, I think it's very important that we race ourselves. I have raced both of the Semi-Lightweight E-types we've had for sale, and Ben drove the ex-Bruce McLaren example in this year's RAC TT Celebration at the Goodwood Revival. We practise what we preach and, as a result, are able to give a true representation of what it's like to drive these cars at speed.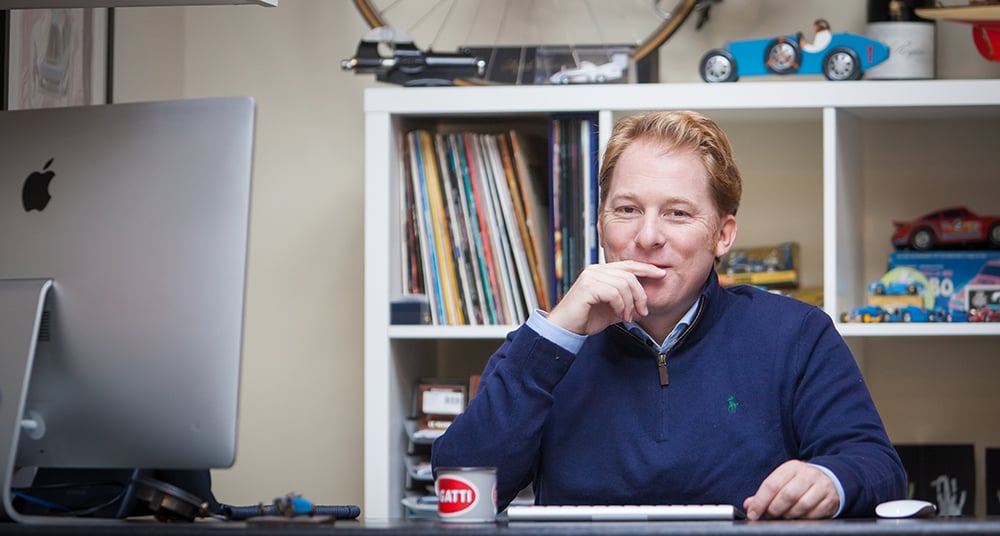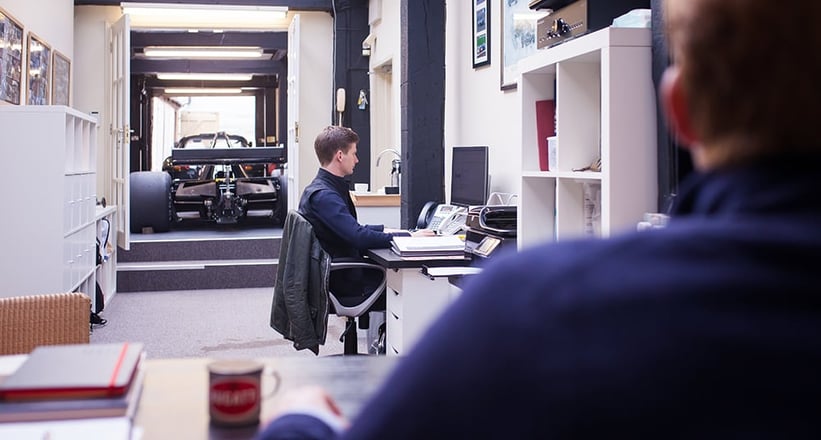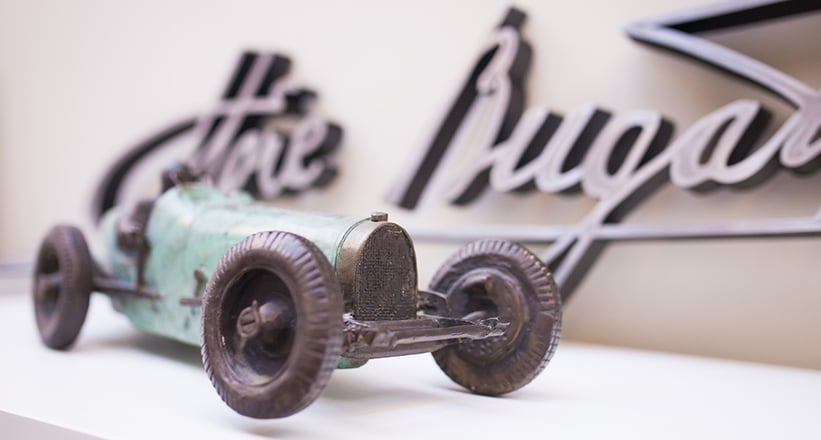 What was your most memorable moment behind the wheel of a historic racing car?
Racing an Aston Martin DB3S at Laguna Seca takes some beating, especially since we had put some 2,000 road miles on the car in the preceding months both on the Colorado Grand and the Copperstate 1000. That was a fabulous car. Racing a Porsche 904 at Spa and my Brabham BT10 at Goodwood also rank highly.
How has the market changed in the last five years for Grand Prix Bugattis?
Grand Prix Bugattis, particularly those with exceptional provenance, have always been popular. It's sourcing the best examples that's the challenge. As some of their long-term custodians sadly come to the end of their tenure with their cars, so some great examples emerge from time to time. Demand for these cars has continued to rise, especially as more people are using them on the road as well as the racetrack. The increased popularity of events such as the Mille Miglia and other exciting international rallies has meant that they're getting used more and more. As values have increased, we've seen a shift in demand towards originality and historical provenance, and I think the same can be said across the market.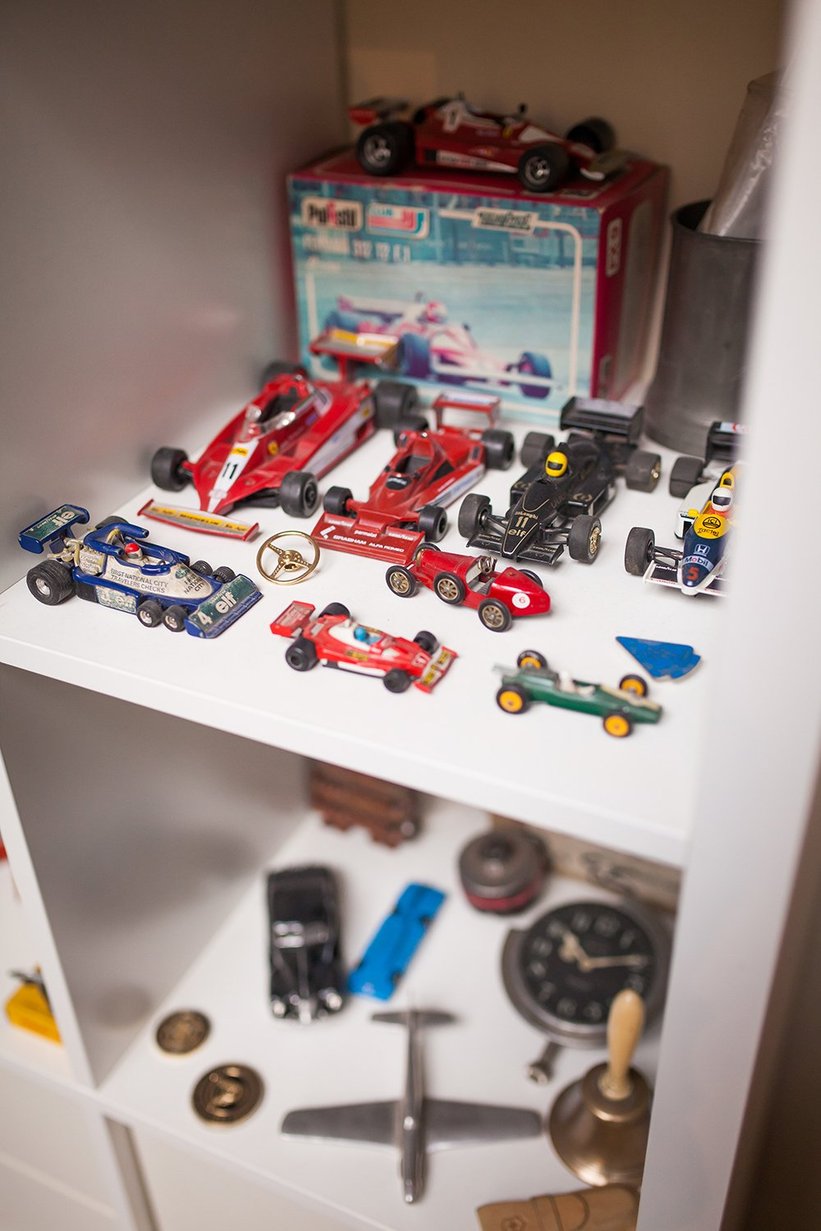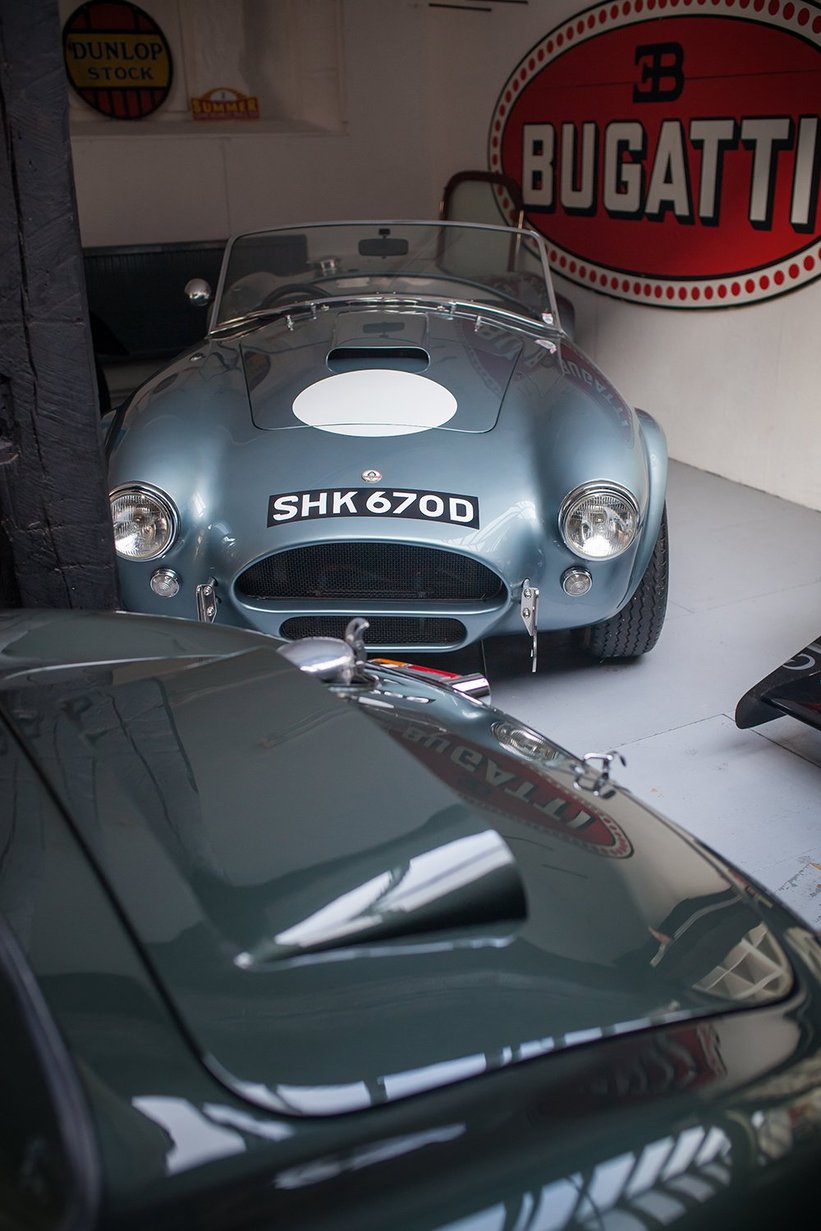 Where can you see the market heading?
The cars we tend to deal with are drivers' cars, and more often than not they're bought to be raced and driven on the road. I've found that these cars have climbed in value at a more consistent rate than some of the more speculative, investment-driven cars.
If you buy a DFV-powered Formula 1 car, for example, you're primarily buying it to race. You're mindful of the significant investment, but it's predominantly a passion-driven purchase. As more people enter the market, the appeal of events such as Grand Prix support races increases, and eligible cars become scarcer. This, in turn, drives the market forwards. It's a sector I anticipate will continue to grow healthily and sustainably – the buyers are very much there, but the challenge is finding the right cars in which they can invest.
Do you regret selling any cars from your career?
No, in my case you can't experience a variety of cars without selling some first. Whether I miss any of the cars I sold is another question. I sold my ex-Jo Schlesser Ford France Brabham BT10 to help buy my Bugatti Brescia. That was a fabulous car to race, but I also love the Brescia.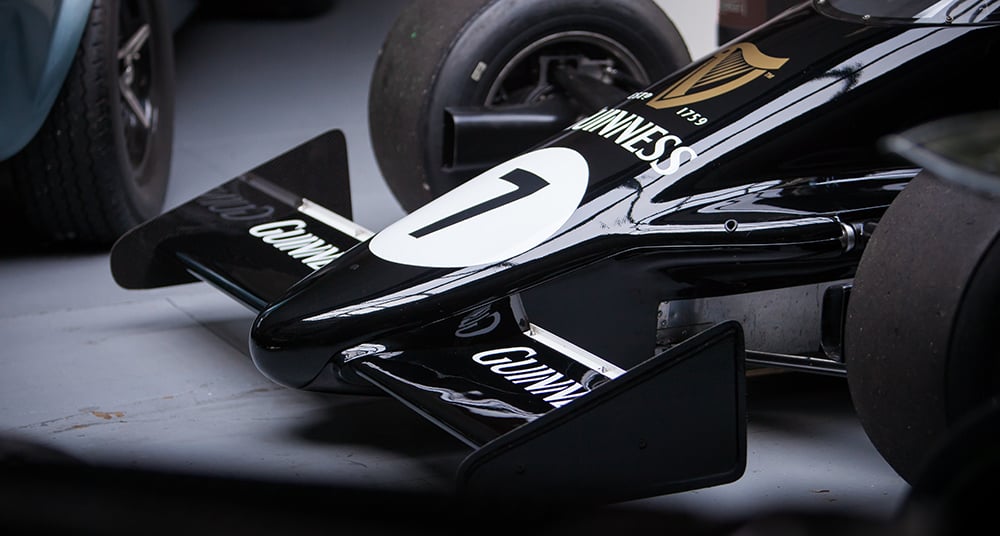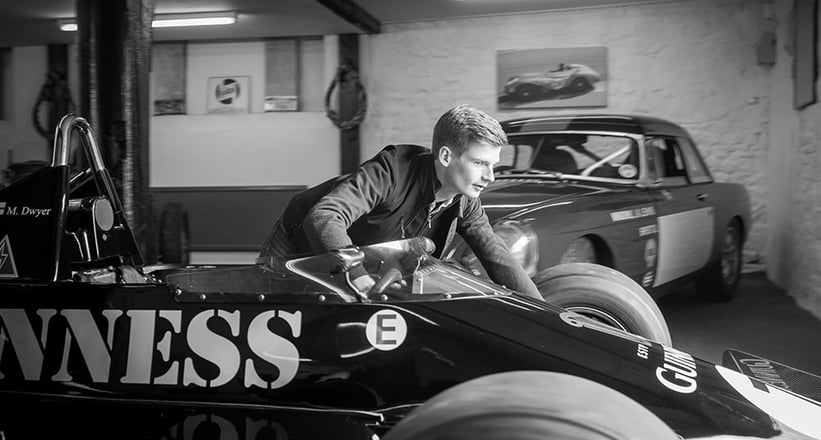 What's your dream car, regardless of budget?
I'm not sure I could commit to just one. I was driving a Cobra down to Goodwood the other day, and I thought to myself that a nice original early AC Cobra, a Porsche 904 and a Bugatti Type 51 would take some beating as a three-car garage.
What do you drive at the weekend?
I have the 1923 Bugatti Brescia, which is a fabulous car to drive. I've also got my father's 1927 Humber 9/20, which he's owned since he was 21 years old and once drove to Istanbul with my godfather Robin Bachelor. That's part of the family, and it's fun to pile everyone in it and head down the road for lunch.
Photos: Stefan Marjoram © 2016