It's déjà vu for Renault at Bonneville with the Étoile Filante
In 1956, Renault set a new land speed record with the Étoile Filante on the Bonneville Salt Flats. Sixty years on, the French marque returned to the flats with the revolutionary 'Shooting Star'...
Here we go again...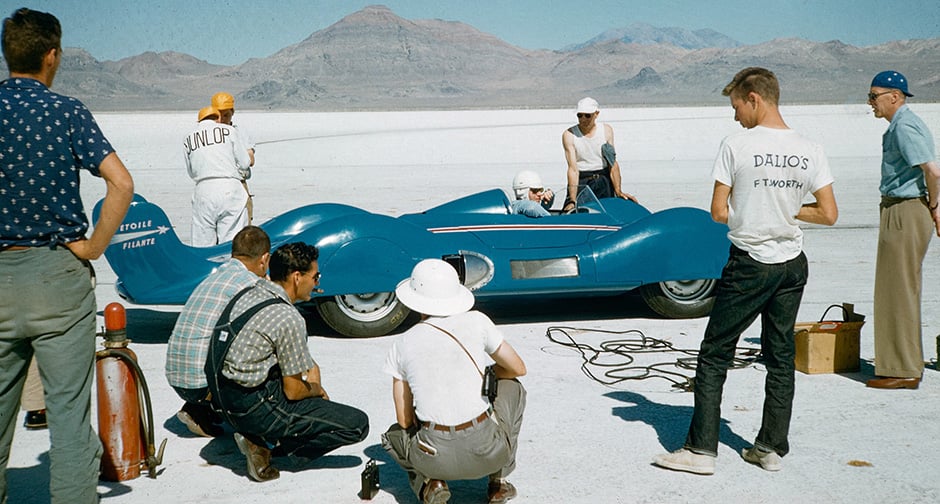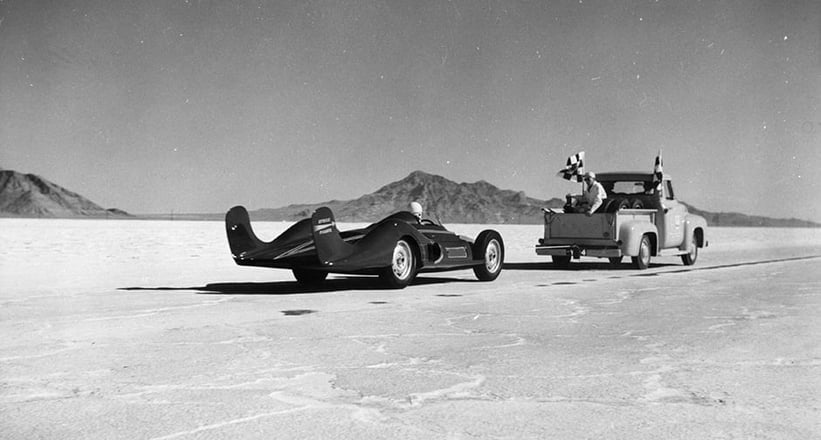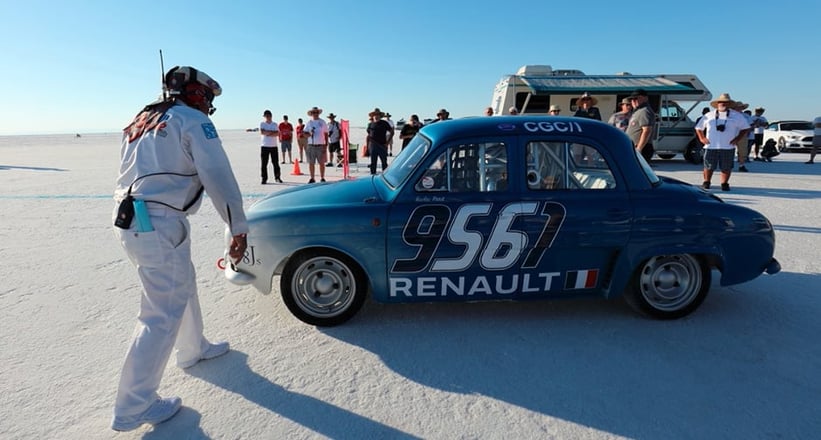 When the turbine-powered Étoile Filante (translated as 'shooting star') peaked at 192mph on the world-famous Bonneville Salt Flats in September 1956, Renault broke not one, but four world records, two of which still stand to this day. The French auto giant's Classic division marked the occasion's 60th anniversary by returning to Bonneville with the streamlined speed-machine, and a specially modified Dauphine in which Nicolas Prost set a new class record at 76.5mph.
Photos: Renault