At the risk of offending some readers: Formula 1 is boring. I mean the Formula 1 of today, as compared with the past. Vettel, Webber, Hamilton and their ilk might be A-listers, but heroes? Not to me. When everything is planned down to the last tiny detail and calculated by computer, when improvisation is ridiculed and the only mad impetuousity is in the F1 regulations themselves, there is no room left for real-life heroes.
Incredible men in amazing cars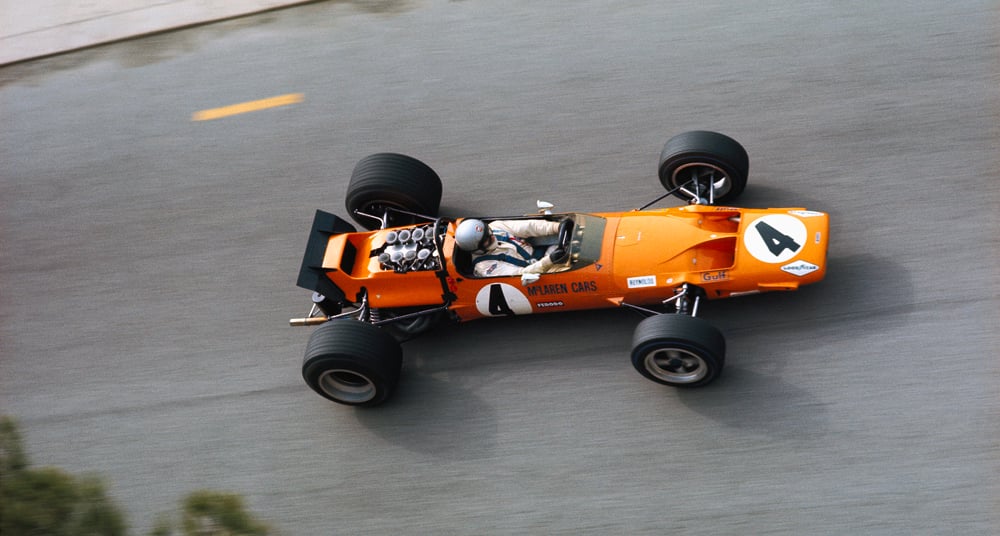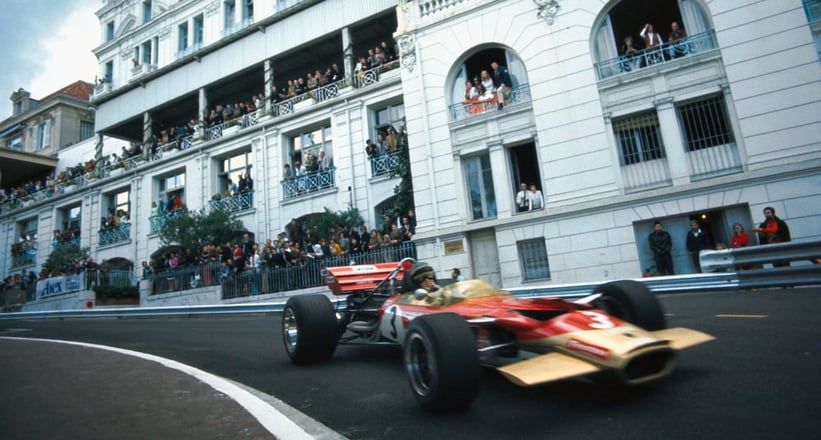 But back in the 1960s and 70s things were completely different. In those days, if the car you were driving on the roads had more than 100 horsepower, it would have been acknowledged by an appreciatively raised eyebrow - and then, at the weekends, there were these incredible men in even more amazing cars who thundered round the world's racetracks at an absurd pace, with none of the run-out zones, gravel and safety cars seen today. The tracks were viciously dangerous, often bounded by stone walls and steel guard rails; and the cars were hardly any safer - the drivers sitting in front of a souped-up V8 or V12 engine, in close proximity to a tank full of fuel that might as well have been an explosive charge.
The stuff of legends
This is the stuff of legends. Take the final race of the 1964 World Championship, in Mexico, when three drivers were in the running for the title: John Surtees in his Ferrari, Jim Clark in a Lotus and Graham Hill who was driving for BRM. Jim Clark led the race from pole, Hill was battling for third and Surtees found himself down in fifth place, with all hopes of winning the World Championship rapidly fading. But fate took its course... Bandini hit the back of Hill's car, and he spun, and although Hill carried on, there was damage to the exhaust pipe which meant he was down on power. When Jim Clark's engine failed, two laps from the end, the Championship was between Hill and Surtees, the latter needing to finish second as Hill was well adrift of the leaders, down in eleventh place. Thanks to team orders from Ferrari, Lorenzo Bandini allowed Surtees through to cross the line in second place (behind Dan Gurney) and secure the World Championship title by a single point from Hill, and the fans stormed the track, even while there were still cars racing. Apparently, Graham Hill later gave Bandini a book on how to drive safely...
From triumph to tragedy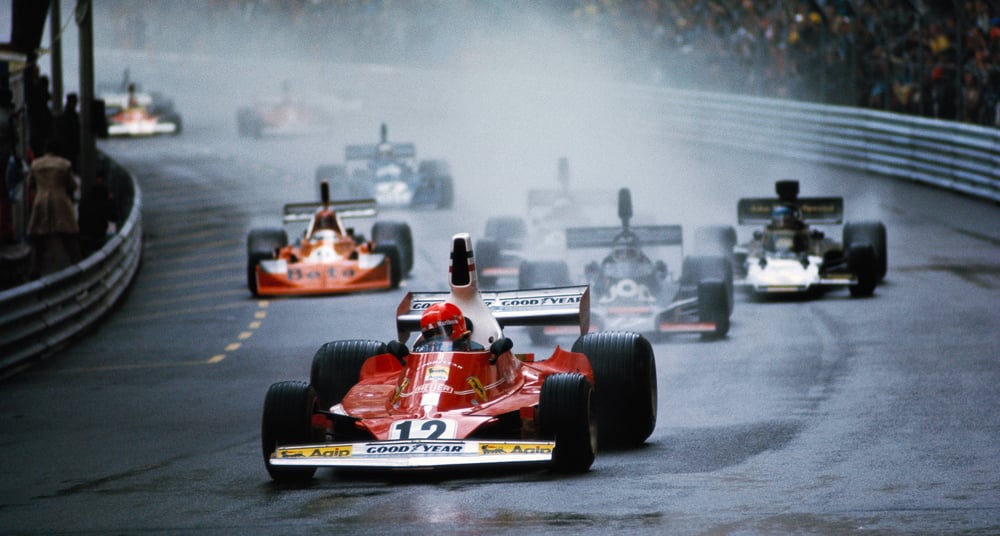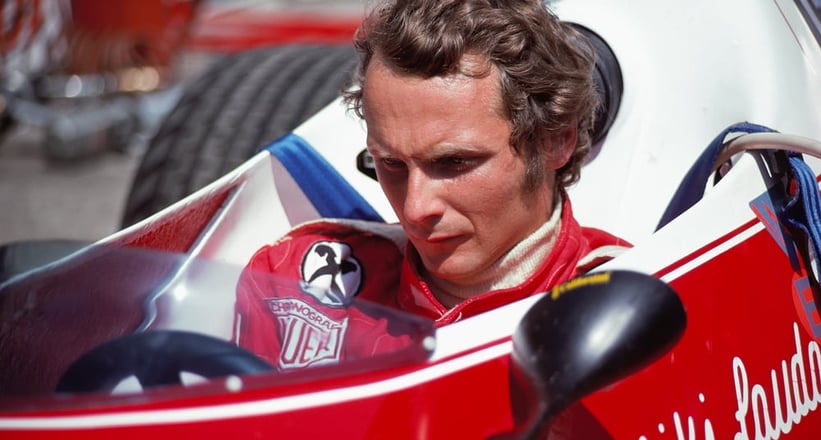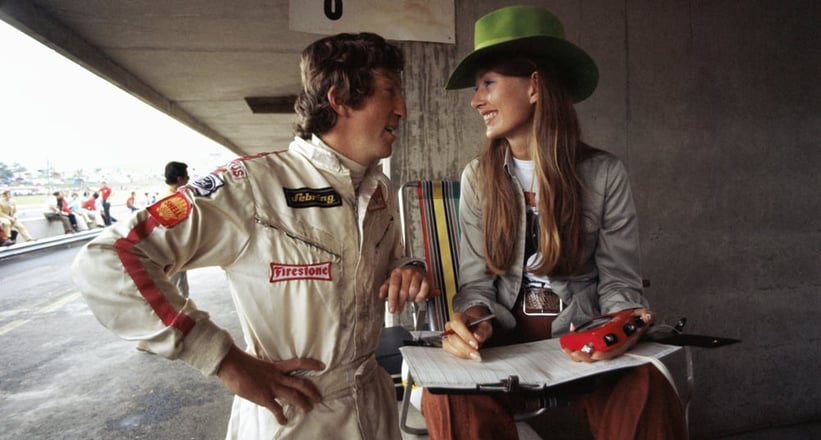 But there were often far darker scenes at the circuit. In 1968 alone, F1 lost four drivers - Jim Clark, Mike Spence, Ludovico Scarfiotti and Jo Schlesser - although only Schlesser was killed during an F1 race (the others in other forms of motorsport). At the Monaco GP that year, only five of the 16 starters finished the race. At the following race, the Belgian Grand Prix at Spa-Francorchamps, Bruce McLaren won his first race when Jackie Stewart ran out of fuel on the last lap. A triumph, followed two years later by the tragedy of Bruce McLaren's death at Goodwood. But the drivers were not gamblers: they were very aware of the enormous risks they took, and many fought tirelessly for improvements to safety in the sport.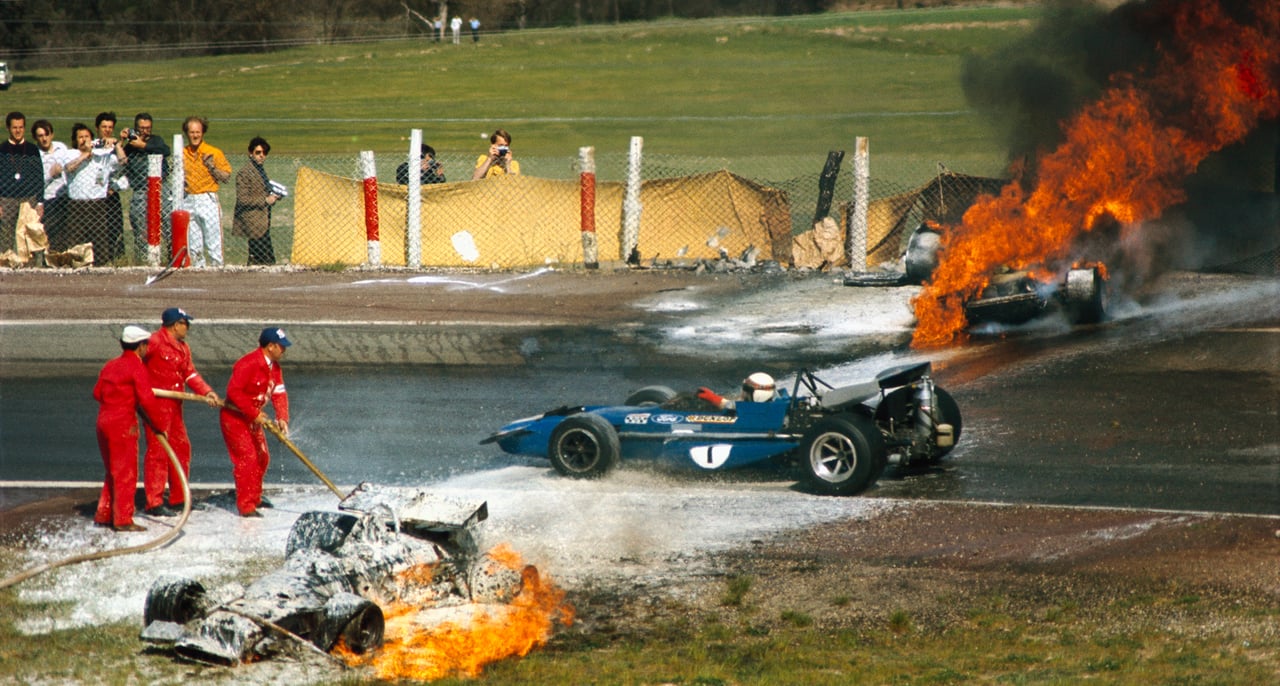 Fire was the F1 driver's worst enemy in those days. Schlesser fell victim to it, and Lauda very nearly did so in 1976 at the Nürburgring Nordschleife, that most notorious of all circuits. And they were not alone. The drivers protested, feeling they were being forced to take part in a real-life game of Russian Roulette, Jackie Stewart proving the most vocal in his refusal to accept the appalling lack of safety standards. In 1970, after Piers Courage's fatal accident at Zandvoort, the drivers demanded safety improvements at the 'Green Hell' as Jackie Stewart named the Nordschleife but, since that proved impossible, the GP was unceremoniously shifted to the Hockenheimring. But death struck again: Jochen Rindt, Jo Siffert and Ronnie Peterson, to name but three well-known drivers who lost their lives. Then came Watkins Glen, in 1973: François Cevert, Jackie Stewart's teammate, died in qualifying. Stewart had already decided that this would be his last year in F1, but after Cevert's death he chose to retire immediately.
Witnesses to a unique era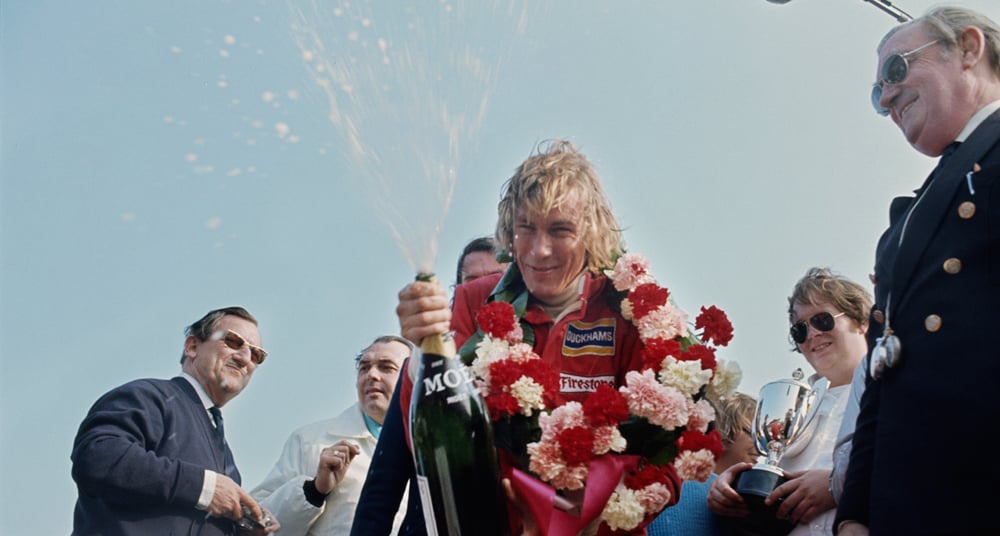 Those who survived are witnesses of a unique era in motor racing history: Sir Jackie Stewart, Derek Bell, Jacky Ickx, Jochen Mass, Emerson Fittipaldi - and, of course, Niki Lauda. After his terrible accident, in which he so nearly died, he returned to the cockpit of his Ferrari in time for the season finale in Japan; but the race was brutal and took place on a dangerously wet track, almost under water. Lauda decided to withdraw from this demolition derby of a race: "No matter what the world thinks of me, I'm not suicidal" was his understandable attitude, leaving James Hunt to put in a terrifyingly good drive, leading from the start in those appalling weather conditions to claim that year's World Championship. Strictly speaking, Vettel & Co., along with the whole of the multibillion-dollar circus that is F1 racing today, benefit from the vast advances in motorsport safety that the heroes of the past paid for with their lives. And they remain the real heroes.
Photos: Rainer W. Schlegelmilch / Getty Images