Is this the future of BMW's British brands?
Earlier this year, centenary-celebrating BMW presented a vision of its car of the future, the Vision Next 100 concept. Now, it's previewed the long-term design direction of its British sub-brands Mini and Rolls-Royce with Vision Next 100 concepts of their own…
As you might expect, both concepts explore futuristic ideas in terms of fully autonomous driving technology, alternative propulsion, 'second-nature' connectivity, next-level personalisation and a new interpretation of luxury.
So-long, chauffeur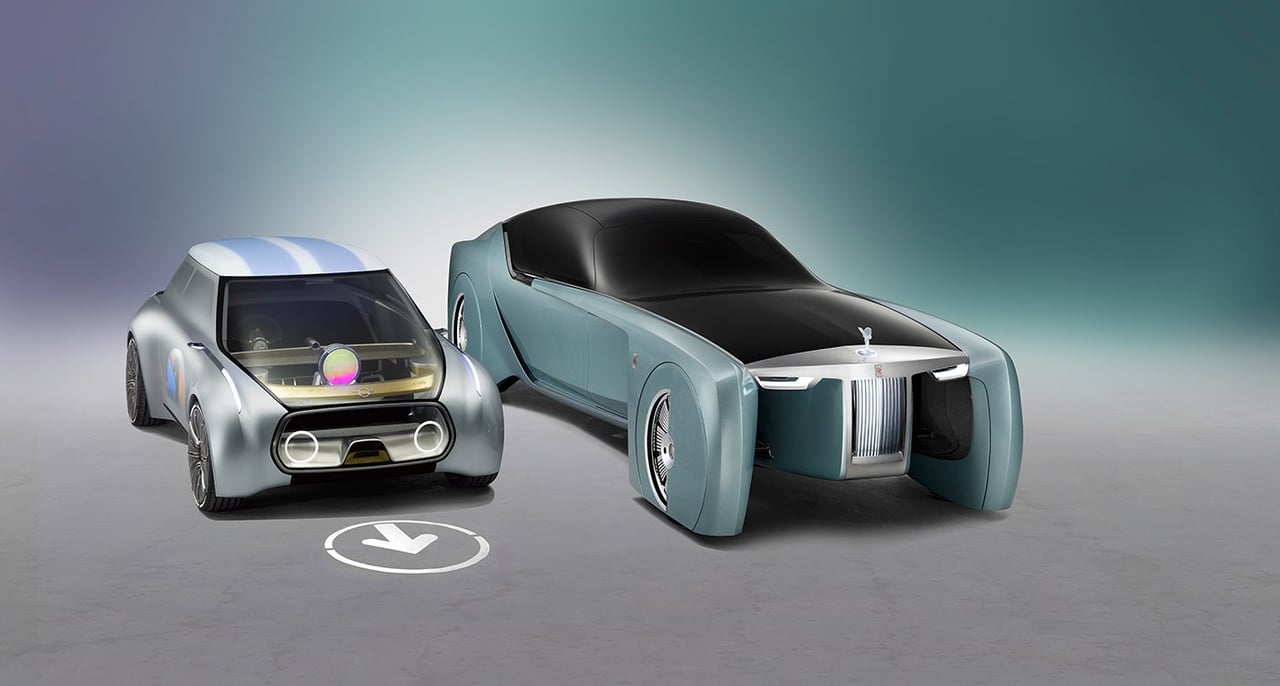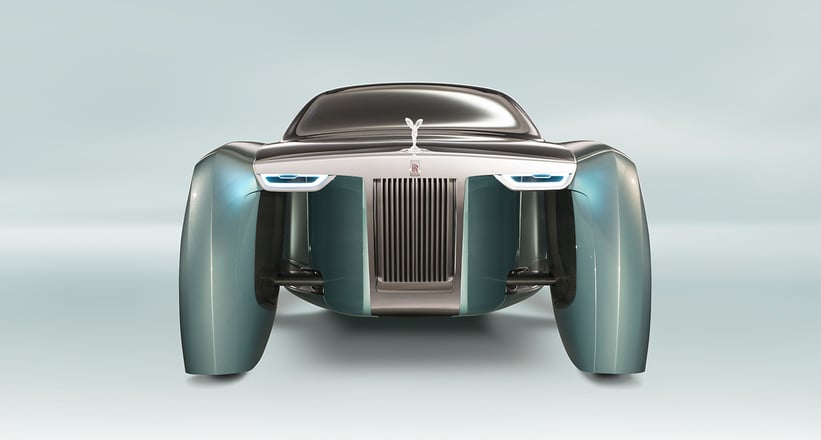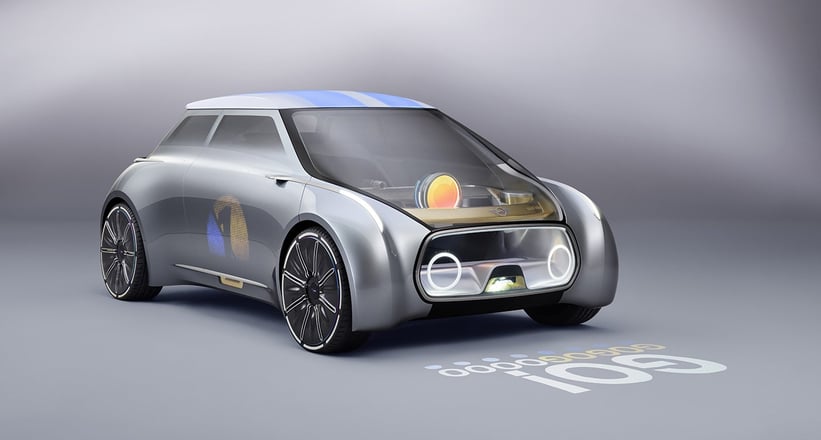 While the Rolls-Royce retains signature marque design elements such as the towering grille and huge wheels (28 inches of chrome reside behind the spats at each corner), the lack of need for a combustion engine – or even a driver – means the two passengers are more extensively catered for than ever before. The familiar coach doors are complemented by an opening roof, allowing occupants to stand up inside the car before making a graceful exit onto the 'projected red carpet', and their luggage is stowed where a voluminous V12 would usually reside. With autonomy rendering the driver and his controls redundant, a 'completely new sense of space' has been created for the passengers. Parker can finally retire in peace.
Will driving become a luxury?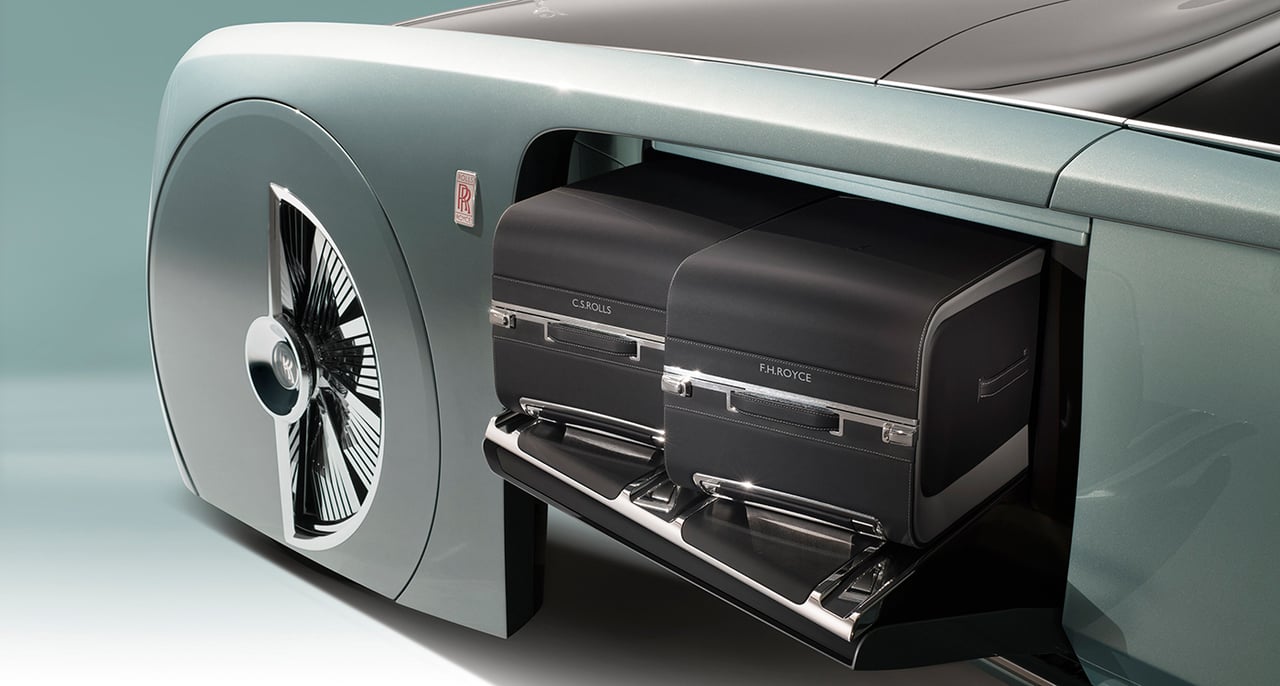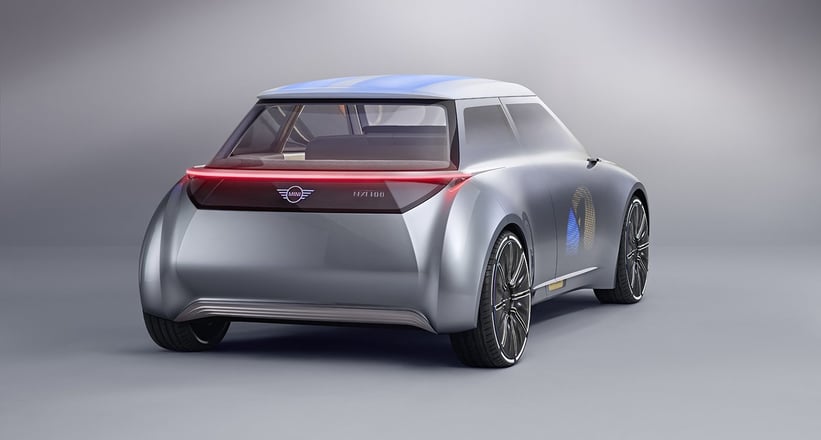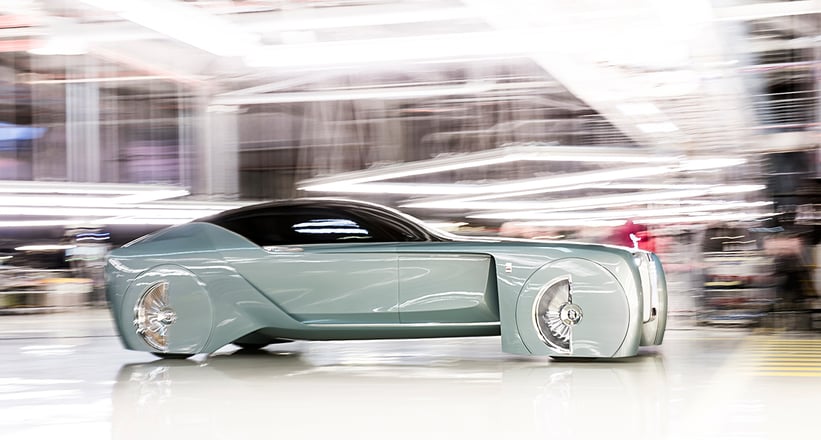 Its (significantly) smaller sibling, the Mini Vision Next 100, is a compact four-seater that ditches the brand's established retro-informed design language for a clean-cut appearance, with overall dimensions 'not so far removed from the first Mini back in 1959'. While it too makes use of autonomous technology, traditional driving controls have interestingly been retained. "Analogue qualities will become increasingly important in providing cars with a premium air in the future," said Mini design boss Anders Warming at the dual reveal of the Vision Next 100 concepts in London. As such, the famous go kart-like dynamics of the current Minis have supposedly been preserved, and a 'John Cooper Works performance mode' introduced. The company suggests drivers would want to take the wheel themselves as often as possible – but they wouldn't necessarily need to own the vehicle for the privilege. Strong hints are made towards such a vehicle being used in a next-generation car sharing programme, with on-demand delivery and extensive digital personalisation making it a more attractive proposition.
Photos: BMW / Mini / Rolls-Royce