Ford Mustang: Freedom for millions
This year celebrating its golden anniversary, the Ford Mustang differs from every other classic in its classless appeal. With this in mind, we recently sampled one of the more gentlemanly variants, a 1966 Mustang V8 coupé in an elegant anthracite hue…
Collective kings of cool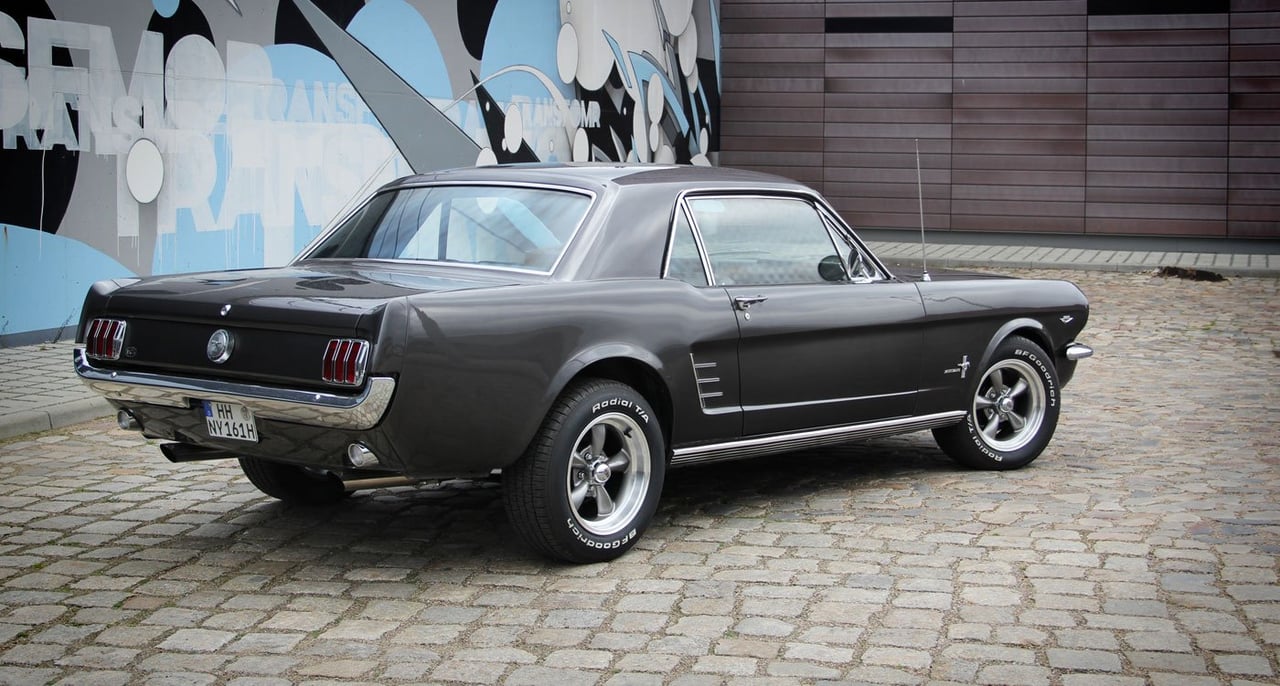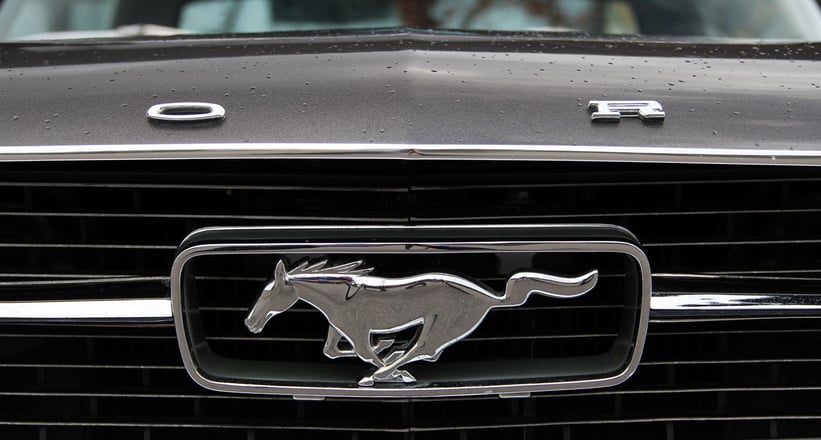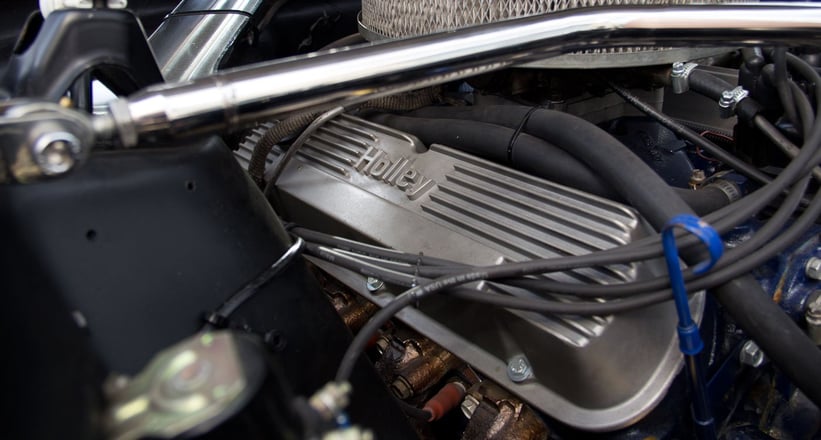 While the Porsche 911s and Mercedes-Benz Pagodas of the same era are more respected in their original specification, no such limits on modernisation and customisation apply to (most) classic Mustangs. As a result, few completely original examples of the first-generation 'Stang – produced between 1964 and 1973 – remain in existence.
Given that almost 1.3 million Mustangs were produced between 1964 and 1966 alone, it's little wonder that many choose to individualise their machines. A popular route is to purchase a car from the more affordable end of the scale, and then to develop it into a dream car (often an 'Eleanor' recreation) – at significant expense, of course. The opposite end of the spectrum sees high-end collectors search for the rarest, Shelby-fettled variants. Last year, a unique 1967 Shelby GT500 Super Snake became the most expensive Mustang ever to be sold, fetching $1.3m at auction.
A Mustang for everyone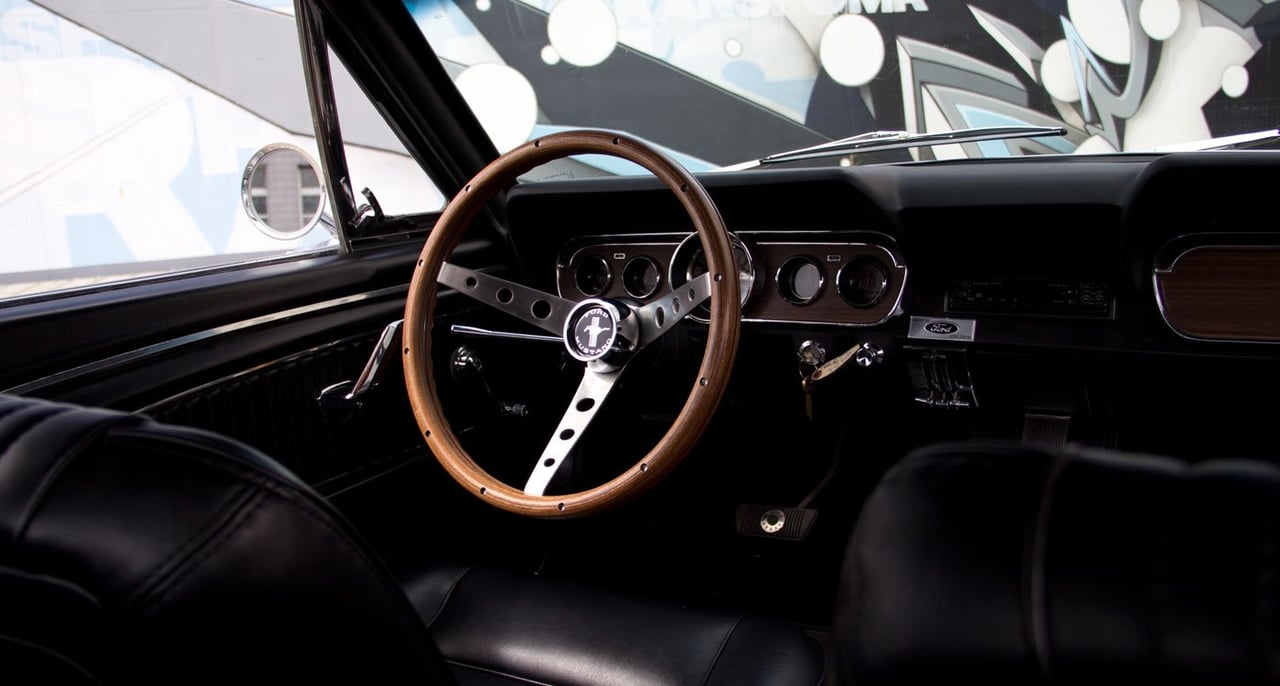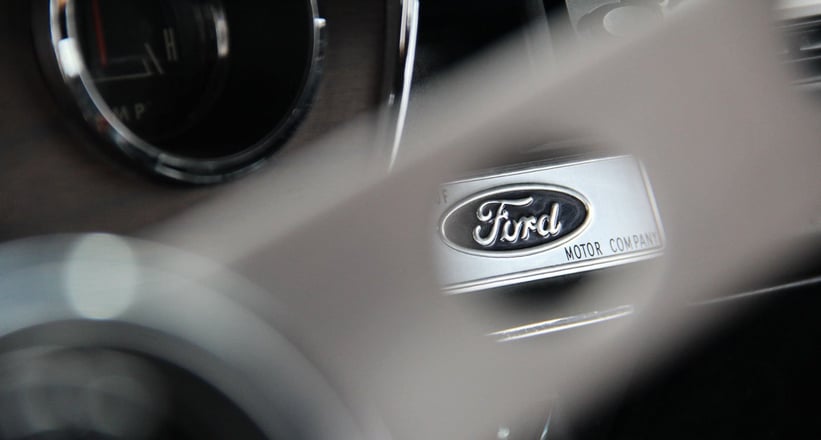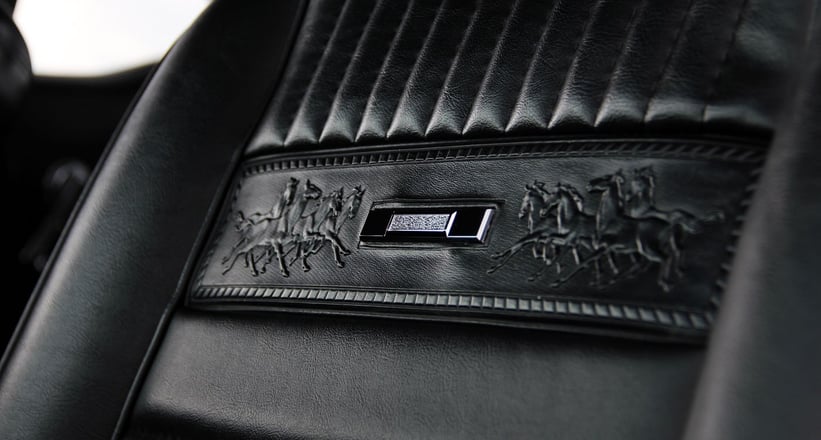 Returning from the Shelby-fied stratosphere, we chose to sample an affordable, understated model: a 1966 V8 coupé in dark grey over black leather. So familiar and well-matured are the lines that it seems to adapt to its environment, whether a graffiti-ridden wall or modern industrial façade. What's more, the 'Stang has relatively compact dimensions (4.7m long, 1.8m wide) in comparison to its domestic peers of the era – and the low weight of around 1,400kg means the 289ci (4,661cc) V8 is more than adequate. However, it must be said that its accelerative muscle wouldn't be quite so dramatic were it not equipped with the 'Cherry Bomb' exhausts fitted more recently.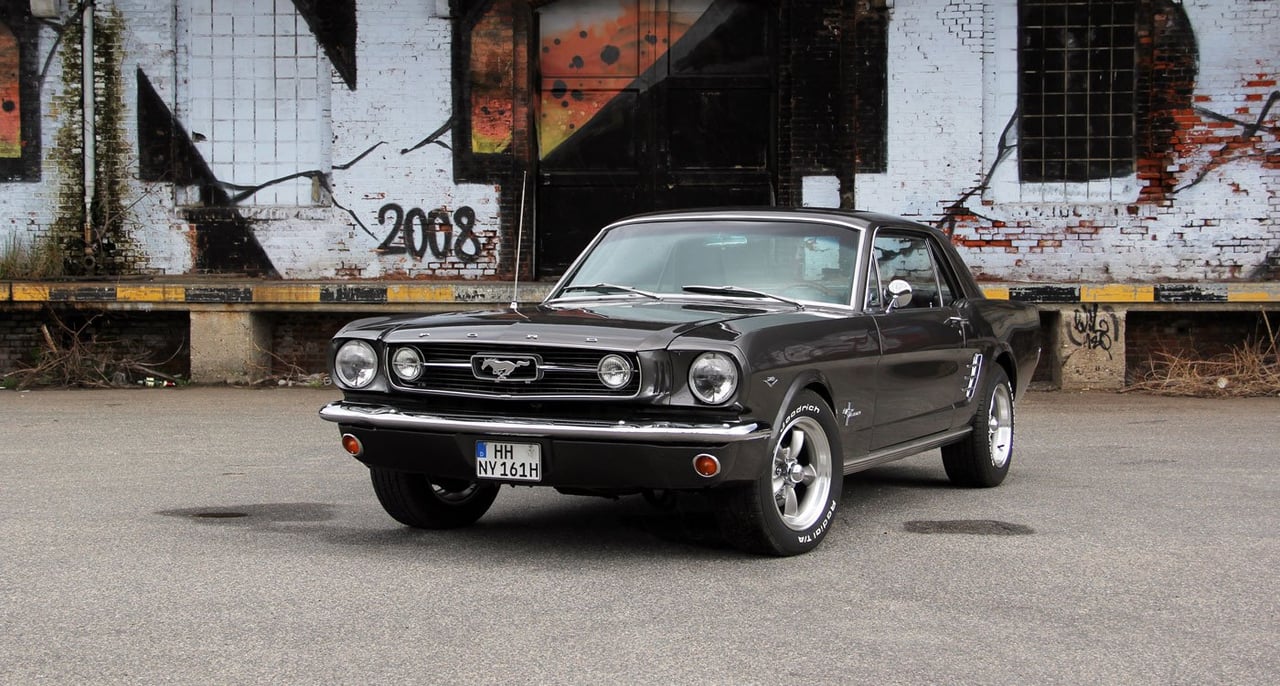 Unless you are fortunate enough to become the custodian of a rare species of this popular pony, adhering to the usual originality conventions is less necessary with a classic Mustang. Indeed, the car has represented the land of opportunity for the past 50 years, so perhaps now is the time to take your own?
Photos: Jan Richter