Fair Hostesses: Where would motor shows be without them?
It's a well-known fact that the simplest route to a man's wallet is through his groin, which is why the most important people in the automotive world are not engineers, designers, road testers or salesmen - but car show hostesses.
I've struggled to determine exactly when it was discovered that draping attractive women on and around motor cars helped to enhance the latter's appeal. The earliest illustrated record in my possession is in the form of an advertisement for a 1948 Chrysler, which promotes the availability of custom interior finishes by depicting a shapely woman in a tweed two-piece advancing towards the open door of a rag-top New Yorker sporting upholstery which matches her clothes.
There's also a rather alluring black and white shot of a demure, tightly permed young woman in my copy of the 1950 British Motor Car guide. She's standing beside a Standard estate, tentatively reaching out to stroke the neck of a horse. But it's hardly a sexy image is it?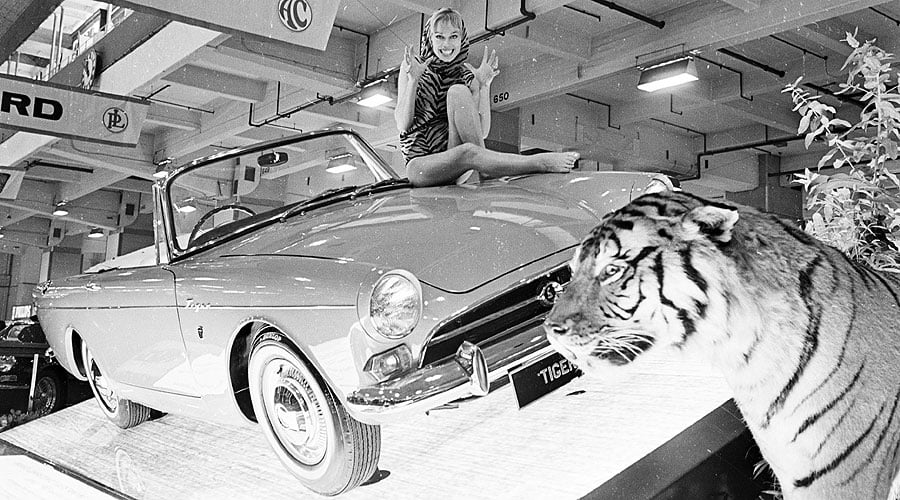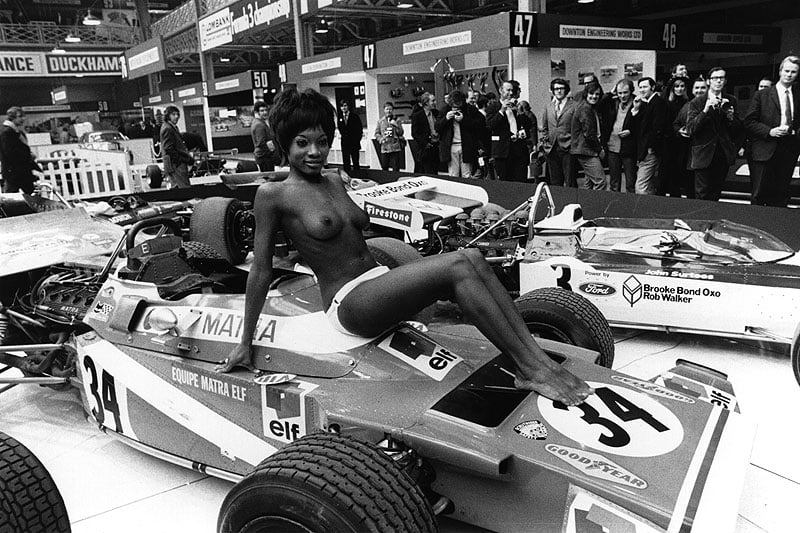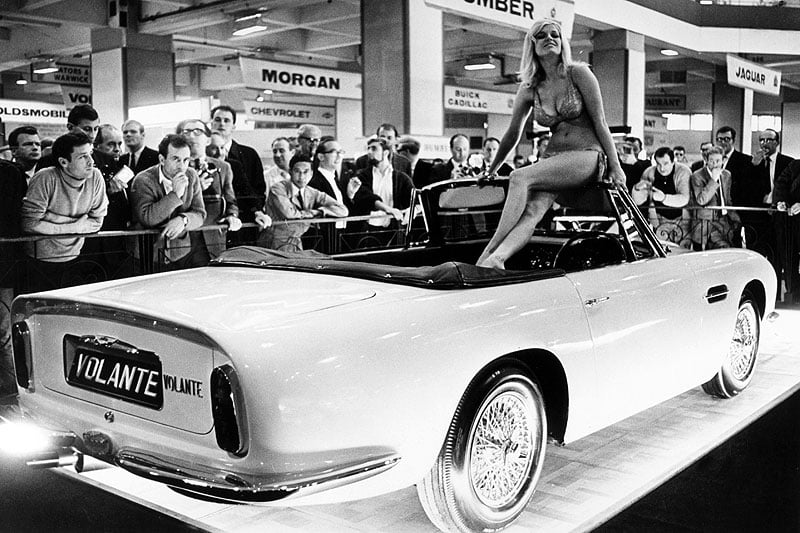 Presumably it was during the Swinging 60s that the use of nubile, mini-skirted young things to distract the mainly male attendees of car shows became de rigueur. I know that by the following decade the combination of cars and crumpet was a recognised recipe for success, because I remember being acutely embarrassed at the 1975 Earls Court show when a dark-haired beauty in a jaunty cap, flared trousers and a chiffon scarf that hung between loosely nylon-clad breasts beckoned the 11-year-old me onto the Lotus stand
According to one of our more scholarly Classic Driver colleagues, however, it was the great British sports car company TVR that took the art of the show hostess to its zenith (while simultaneously saving on the expense of costumes) simply by fielding girls Helen Jones and Sue Shaw who were completely naked at the 1971 London Motor Show.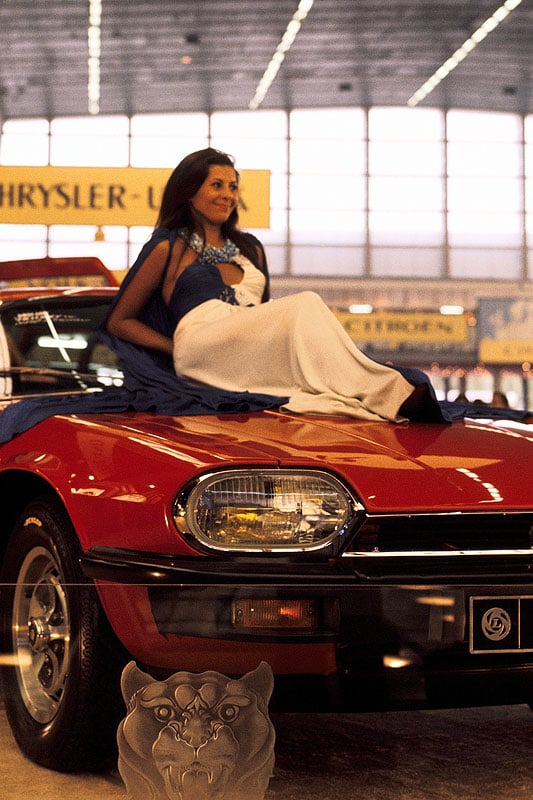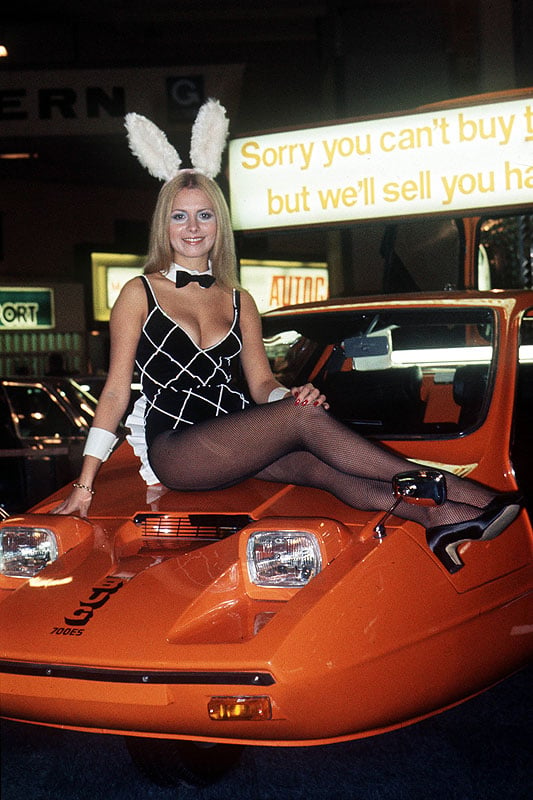 But that's about as brash as a set of straight-through pipes on a Blackpool V8. Surely a bit of tight-topped teasing is more stimulating to the imagination?
Perhaps these images of hostesses through the decades will help you to decide your preference. A little innocent 1960s sauce? Or a large portion of 21st Century silicone? The choice wasn't, isn't, and probably never will be, yours… even if you buy the car.

Photos: Getty Images