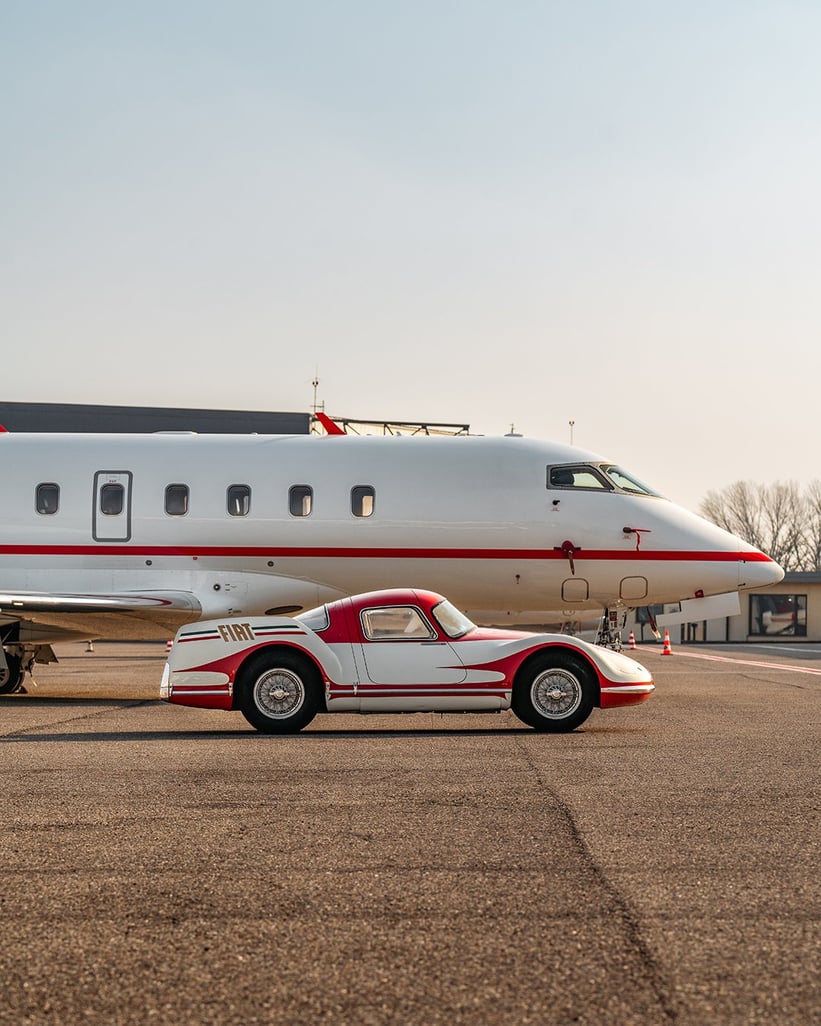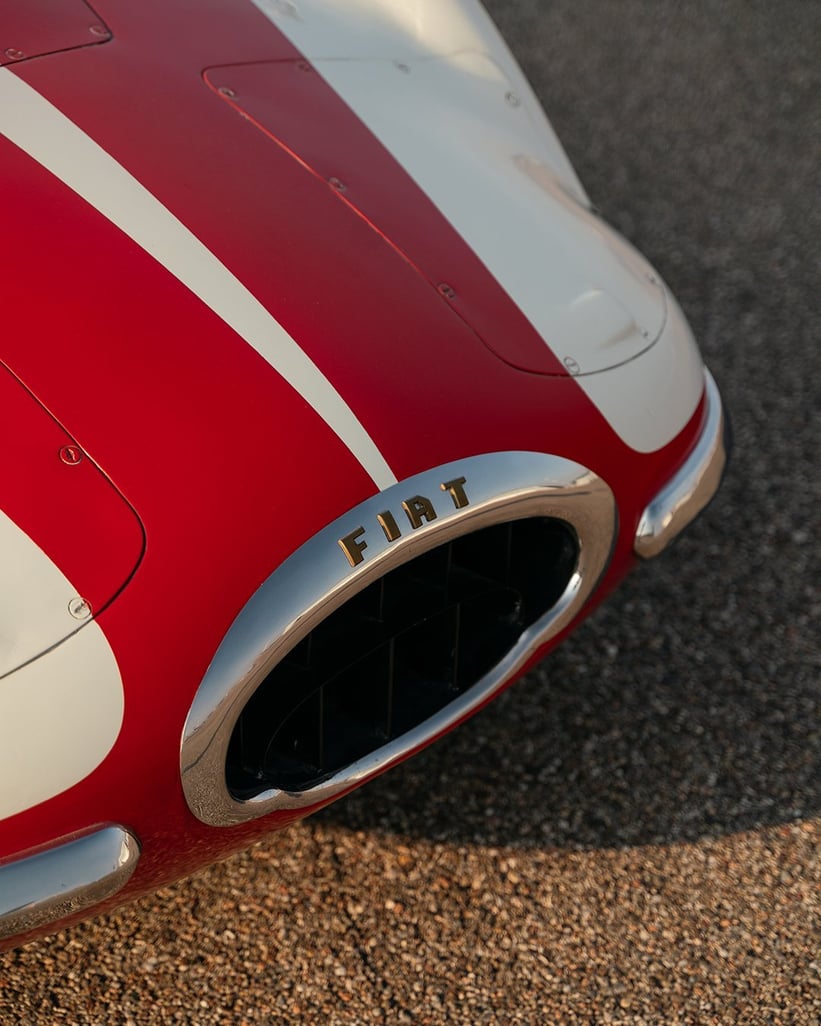 If you're looking at these stunning images with your jaw on the floor, you're not alone. This is the one and only 1954 Fiat Turbina, an experimental prototype powered by a gas turbine capable of reaching 160 mph. Shown in these exclusive images at the private aviation terminal of Milano Linate Prime, the Fiat Turbina wears its original tricolor livery, which will surely look right at home on the streets of Milan. Donated to MAUTO, the National Automobile Museum, directly by Fiat in the 1960s, the Turbina will leave the museum floor for the first time to be exhibited in the famous Ambrosian fashion district.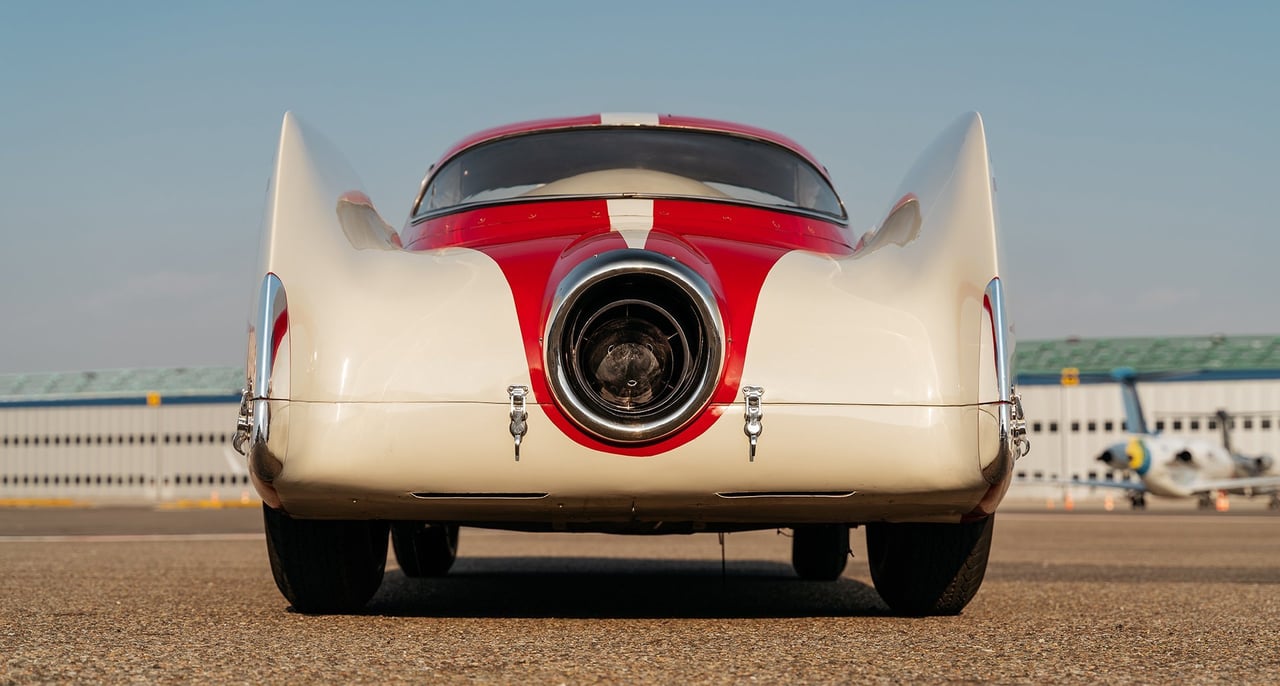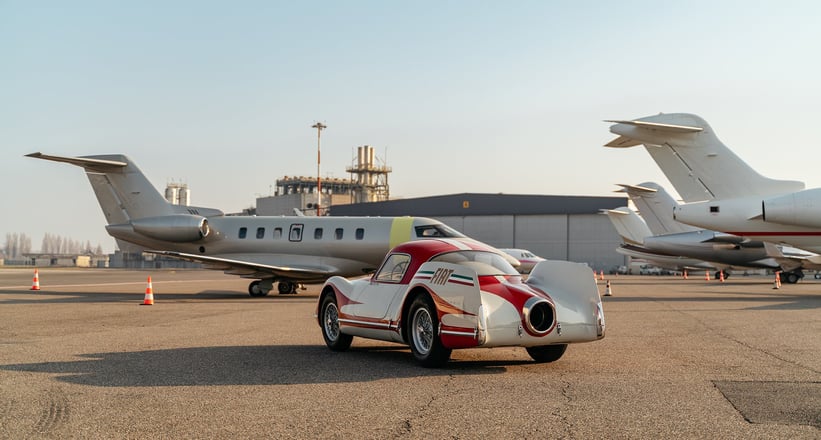 The Turbina took six years to develop, and was born out of Fiat's interest in how airplane technologies could be applied to automobiles in the late 50s. As the giant hole in the rear suggests, the car is powered by a gas turbine consisting of a two-stage centrifugal compressor, coupled to a two-stage turbine and driving turbine. The turbine is then connected to the rear wheels via a gear reduction unit and puts out around 300hp. The rear-mounted turbine was draped in some seriously aerodynamic bodywork, shaped in the wind tunnels of Turin Polytechnic. Impressively, the car boasts a drag coefficient of just 0.14, which would remain a record for 30 years.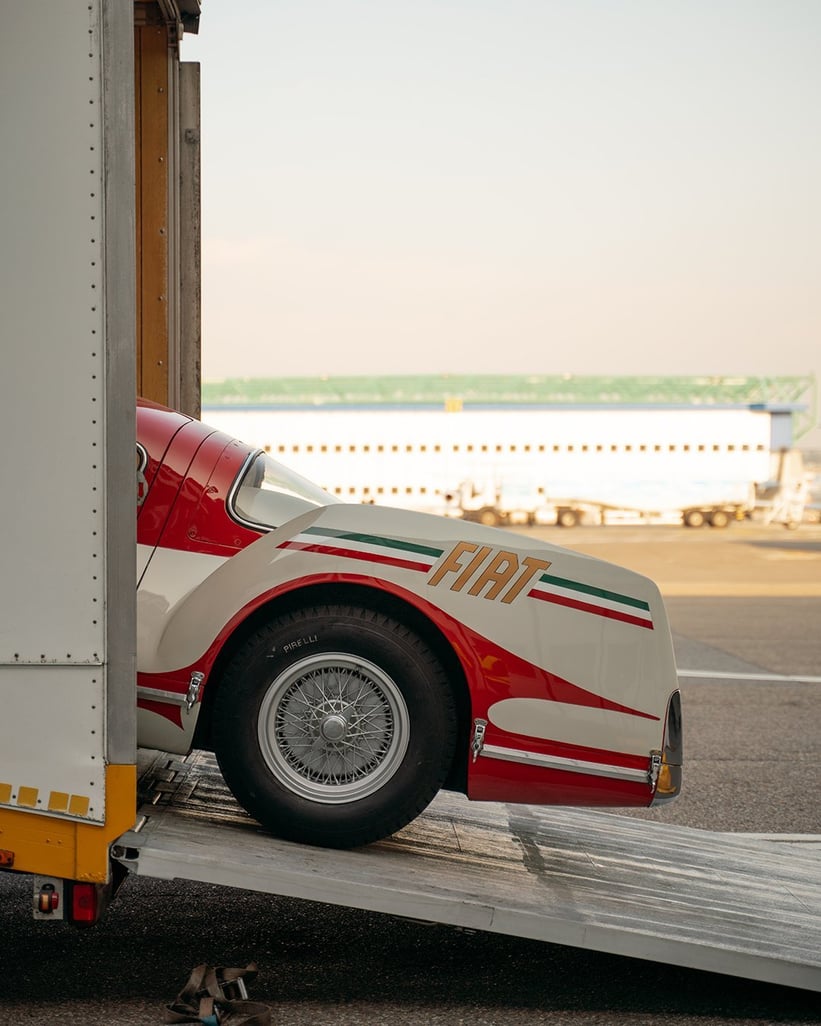 This beautiful little Italian prototype is probably as close as you'll get to a jet on wheels, boasting just as much road presence as an F15 with number plates. The Turbina, which was built in the same year that the Larusmiani workshop in Via MonteNapoleone in Milan was inaugurated, will be on display in the windows of the famous Larusmiani boutique from February 1st to 28th.
Photos: Andrea Luzardi © 2022