When the gold Ford GT40 MKII that finished third at Le Mans in 1966 trundled into the paddocks at Le Castellet early in the warm spring sunshine, we knew that the first European Shelby Only meeting was going to be special. Several hours later, the paddock was filled with an impressive selection of no fewer than 32 Shelbys, including Cobra 289s and 427s, Ford GT40s and Mustang GT350s.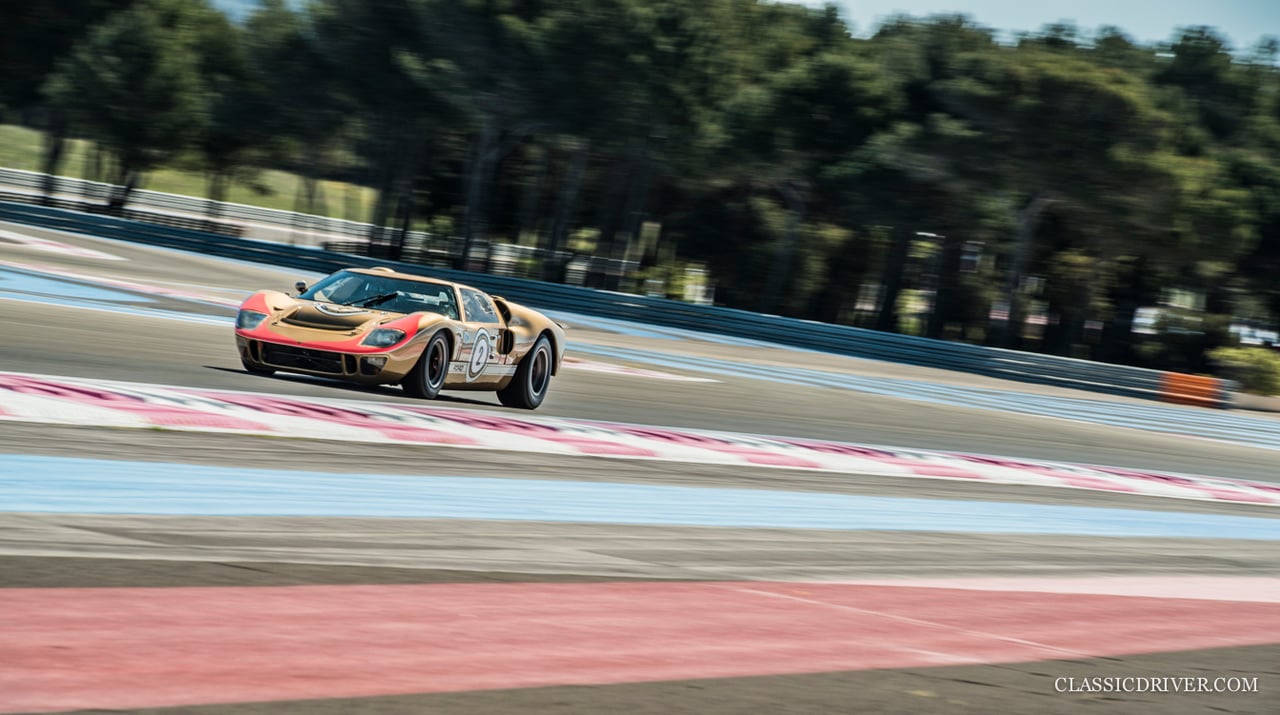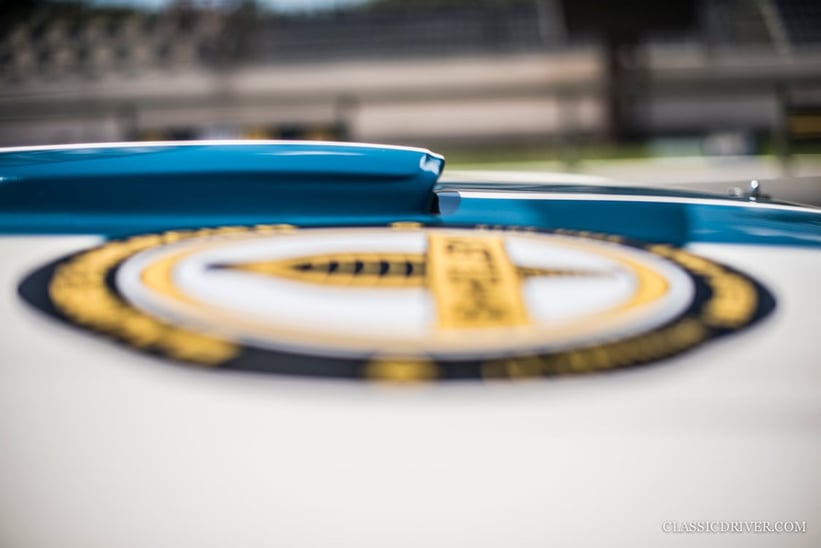 Fresh from his exhausting Tour Auto campaign in which he finished second, Ludovic Caron was in attendance with his ex-Works Cobra (CSX2127), pounding round the 5.8km circuit at an impressive lick. Baume & Mercier's CEO Alain Zimmermann joined Caron in the passenger seat of the black beauty, and his smiles were telling of the headiness of the experience. One exception to the authenticity rules of the meeting was the Gelscoe GT40 recreation, which is incidentally for sale in the Classic Driver Market.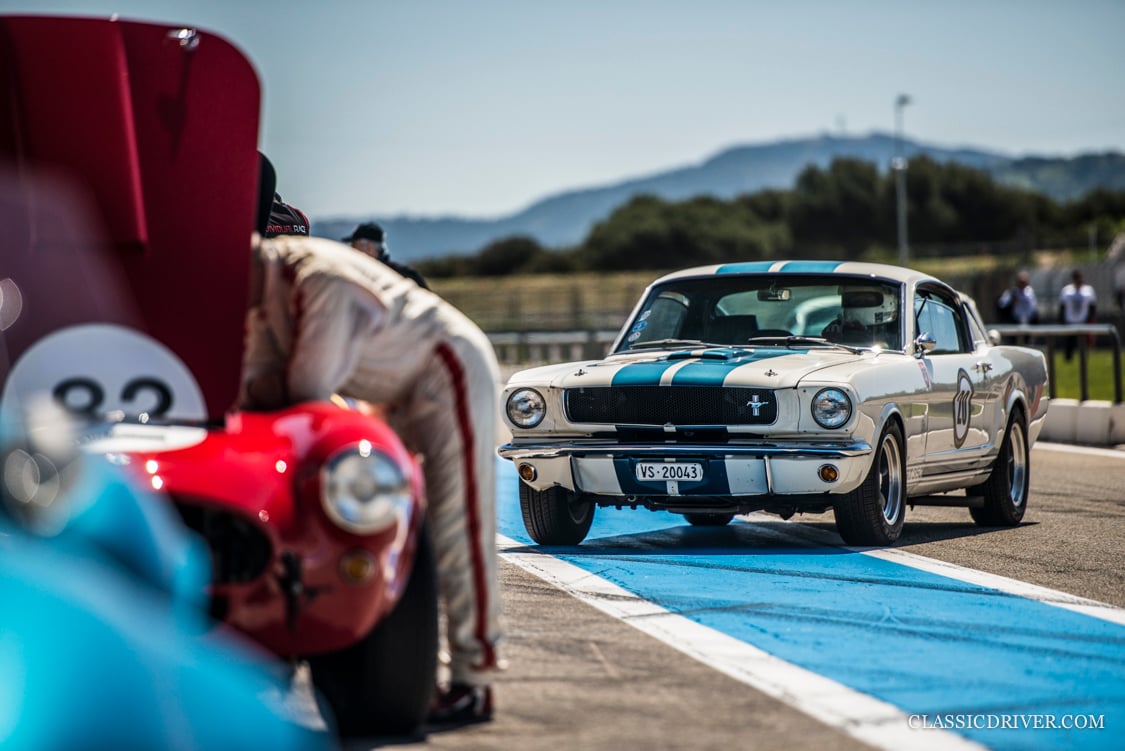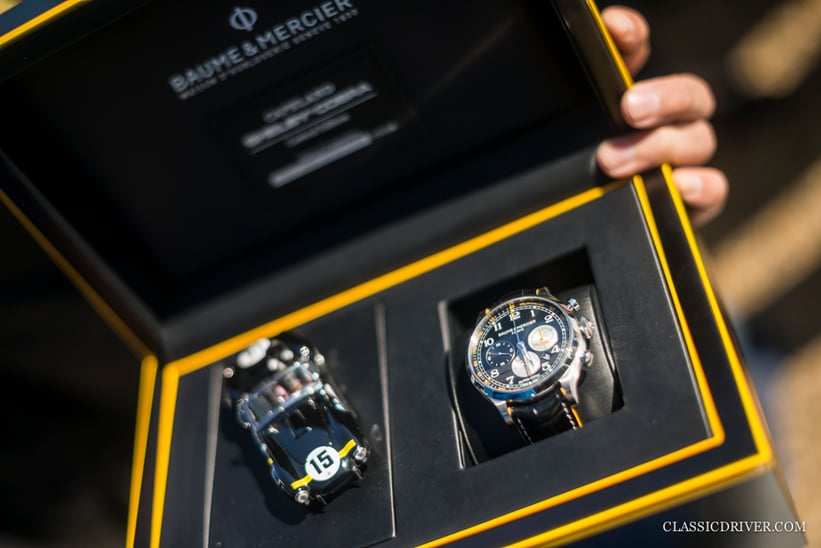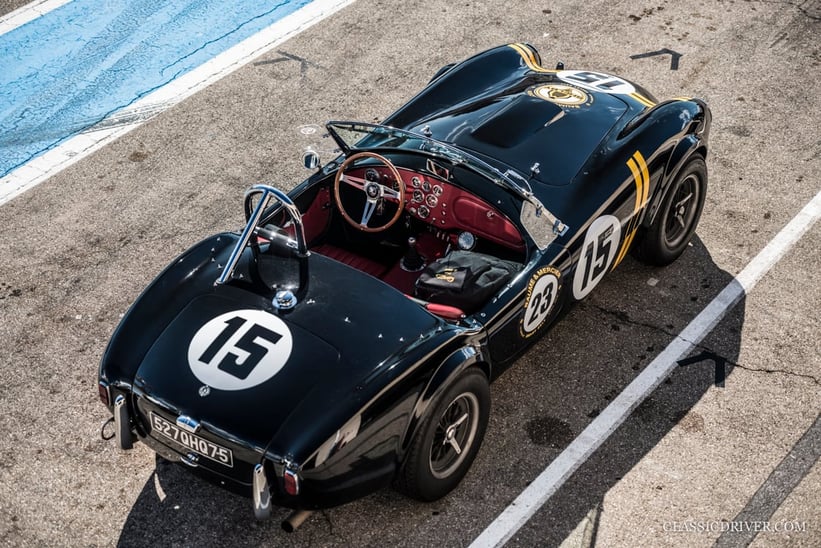 Only last year did Baume & Mercier venture into the world of Shelby, and its first limited edition watch proved a great success. Its second Capeland Shelby Cobra timepiece is in a yellow and black colour scheme, in tribute to the famous Cobra (CSX2128) that won no fewer than nine major races (including Sebring in 1963) and was once owned by George Lucas. Just 1963 examples of the watch will be built, and a significant portion of those has already been pre-ordered.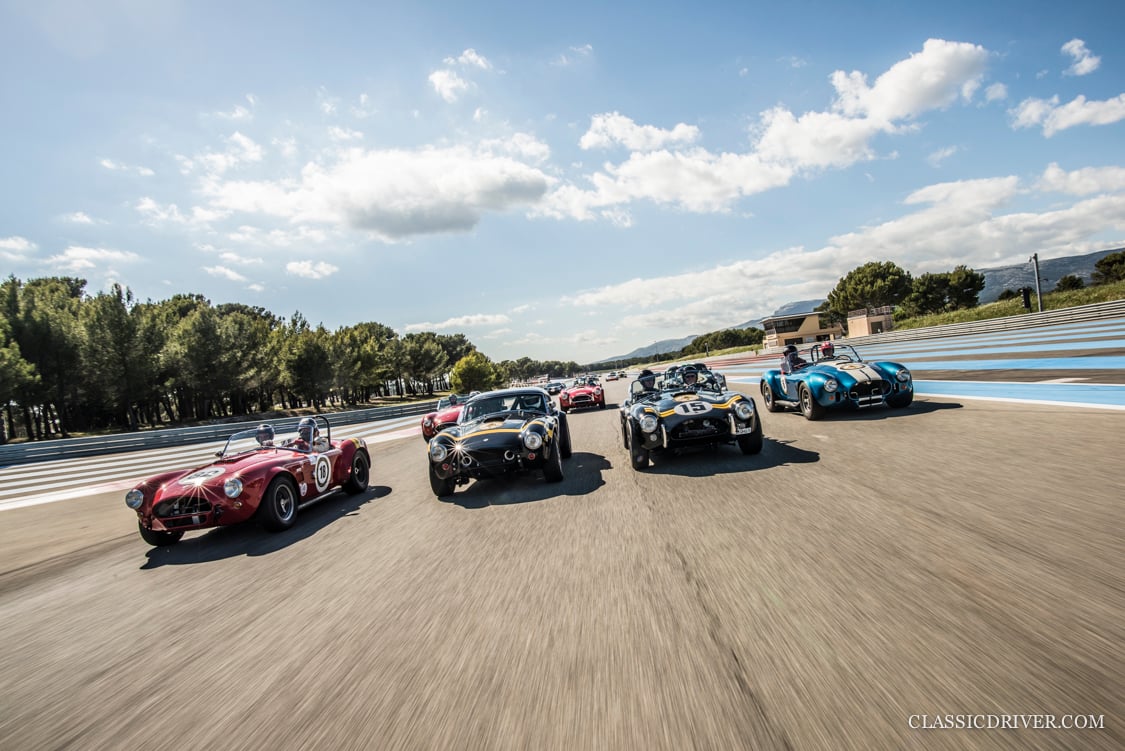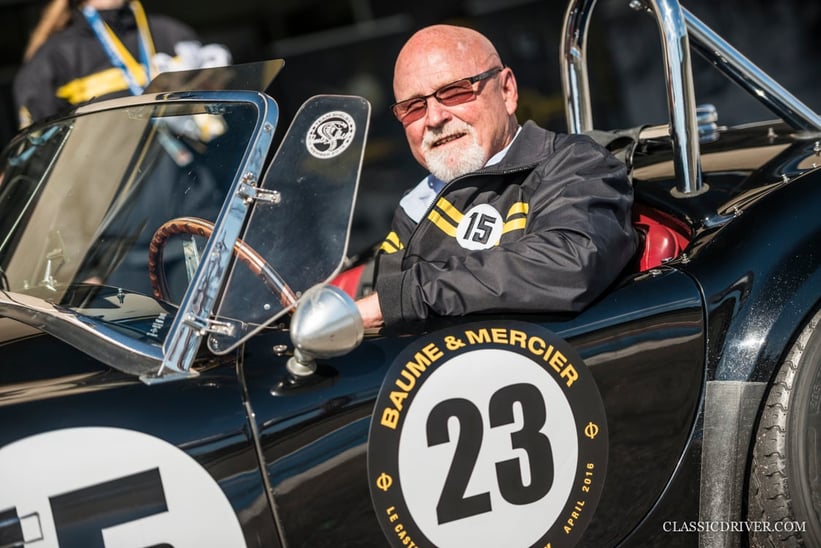 Famous Shelby driver Allen Grant made the trip to France for the meeting, offering passenger rides in a Cobra and fondly recalling his memories of Carroll Shelby and his time spent racing for him. He was also the recipient of the very first Allen Grant edition Baume & Mercier Capeland watch – one of four ultra-limited editions dedicated to legendary Shelby drivers. Ken Miles, David MacDonald and Dan Gurney are the other drivers honoured, and just fifteen of each driver's special edition Capeland will be sold. Anticipation for the next Shelby Only event is high indeed…
Photos: Rémi Dargegen © 2016