Dreams don't cost a fortune at this Swiss auction
On 19 October, a number of exciting classics will once again be offered by Oldtimer Galerie Toffen. And the pre-sale estimates are enticingly low…
The strong Swiss franc may currently deter tourists, but for young, meticulously maintained and affordable classic cars, the country's market is still attractive to overseas buyers. The point is proved with a glance at the catalogue for Oldtimer Galerie Toffen's next auction, which takes place on 19 October near Bern.
The selection of 87 lots encompasses 100 years of automotive history, including icons such as the Jaguar E-type and MG A as well as younger classics with surprisingly low pre-sale estimates. With a spot of luck, you could be driving home in an Aston Martin Vanquish for 70,000–80,000 CHF or an attractive grey Ferrari 456 M GT – complete with a six-speed manual transmission and cognac-coloured leather – for just 54,000–58,000 CHF.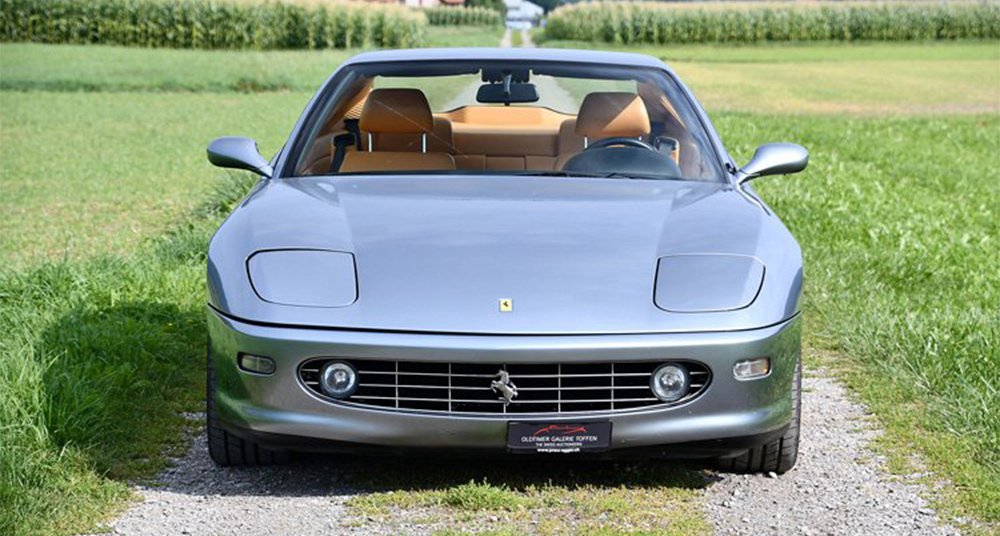 We were particularly impressed by the rarer specimens offered such as the well-presented Maserati Kyalami 4200 (55,000–65,000 CHF), the soft-top Monteverdi Safari (30,000–35,000 CHF) and purple Porsche 928 GTS (28,000–32,000 CHF). You can find the entire catalogue listed in the Classic Driver Market.
Our favourites from Oldtimer Galerie Toffen