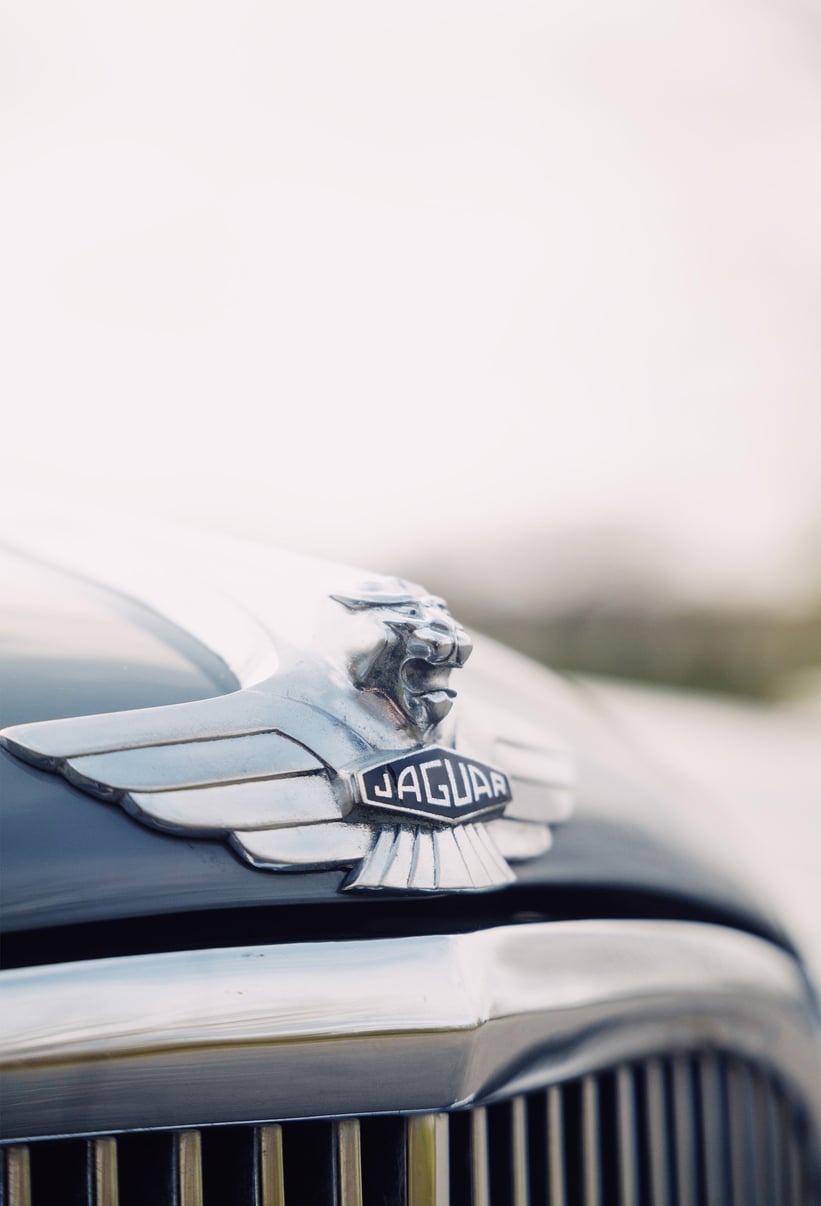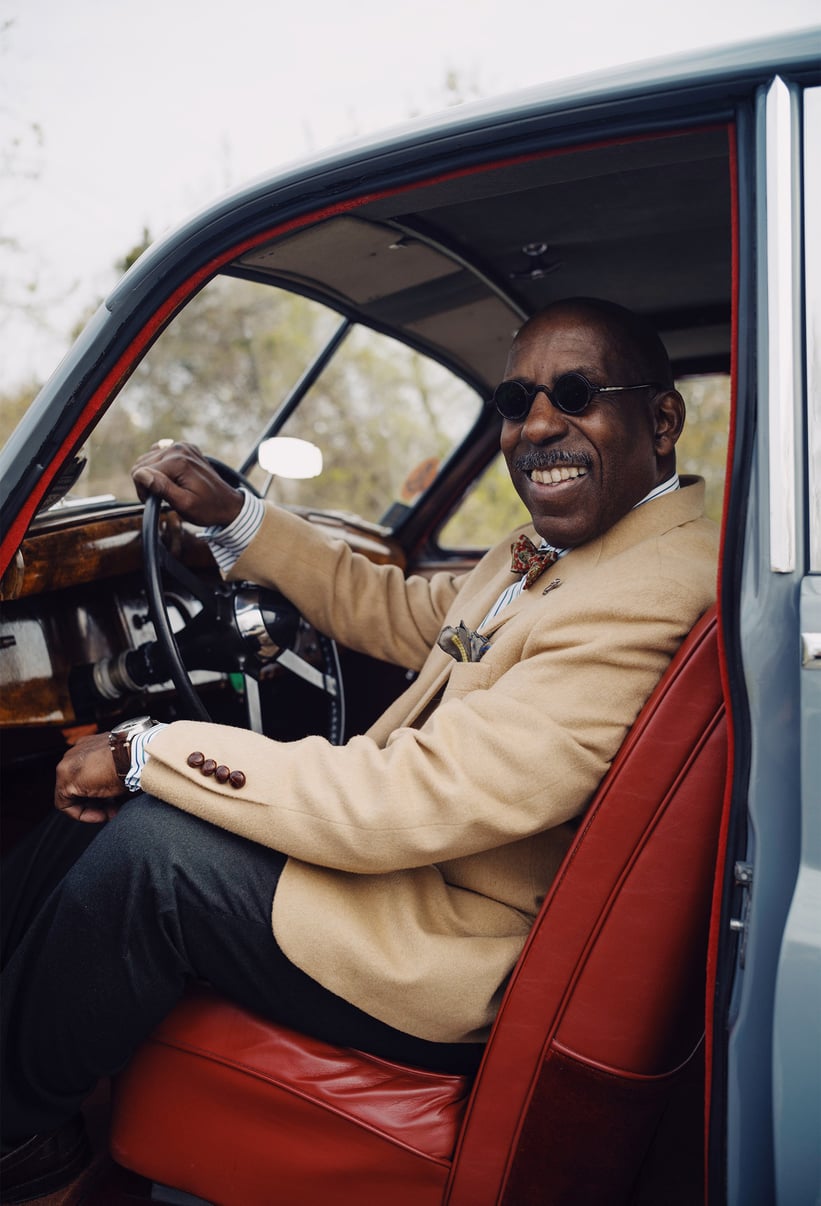 How did you fall in love with cars?
They often say people who are nuts about cars grew up with cars, I did not. I grew up in New York City and my family didn't buy their first car until I was 12 years old because there wasn't any need for it.
My two older brothers took me to my first auto show when I was 8 years old - the New York Auto Show - and I just went crazy. I thought "Oh my god, this is life itself!"
I also had absolutely no friends as a kid, which was actually a great benefit to me because rather than being out playing I spent all my time reading car magazines and car books. I'd go to the library and just read anything I could on cars. Even to the point that I would read French, Italian, and German magazines, I'd just look at the photos.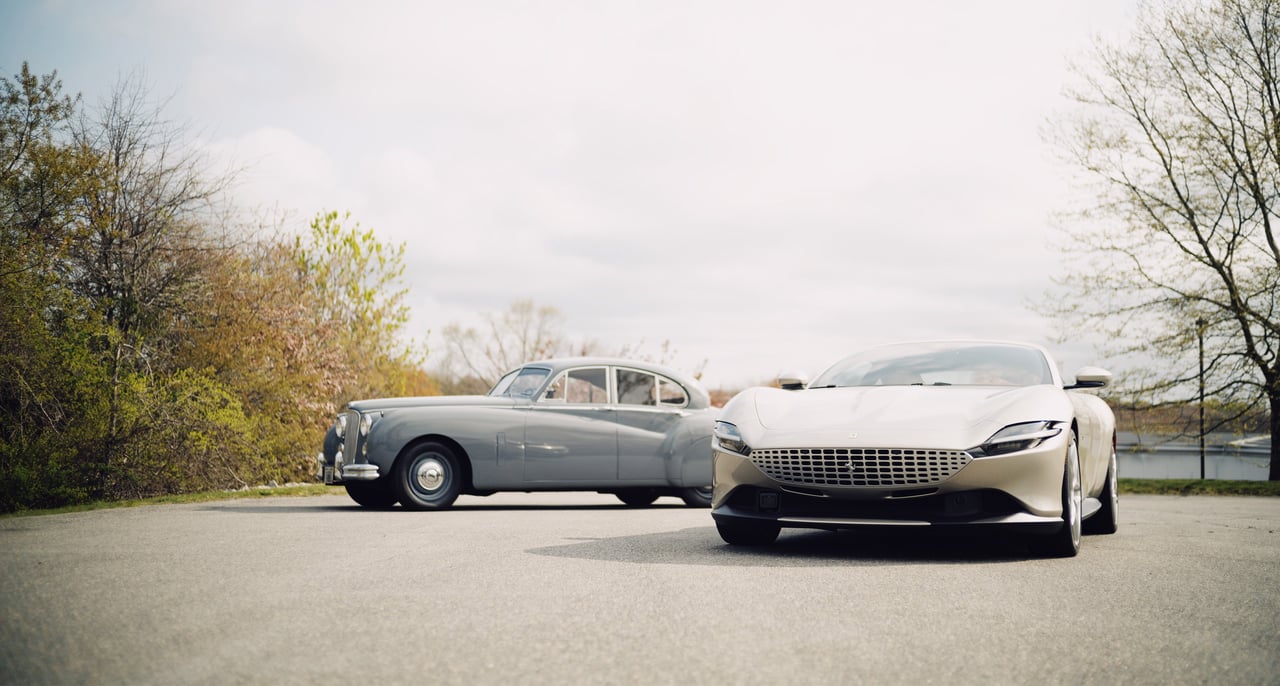 You're known for your love of Corvairs, a car that has been the butt of many jokes in the automotive world. How did that start and why isn't the Corvair as bad as the media would have you believe?
My first car was a 1963 Corvair Monza convertible, it was really neat - black with a red interior and a white top. I thought it was so incredibly exotic, coming from NYC having a convertible was quite an indulgence. I loved that car.
One of the things that is abundantly clear today is that it wasn't the Corvair itself that sunk the model, it was GM's handling of Ralph Nader with their lawyers. Looking back, the Corvair had no more issues than any swing-axle rear-engined car, a Porsche 356 certainly could easily get you into the same trouble.
The Corvair is so emblematic of a time with GM when they really took chances. I recently drove a Corvair Spider Club Coupe, the turbocharged model, and it was absolutely amazing. Think about this: a 1962 turbocharged Corvair putting out 150hp when the most powerful Porsche was putting out 90 and yet it cost 800 dollars less than the Porsche.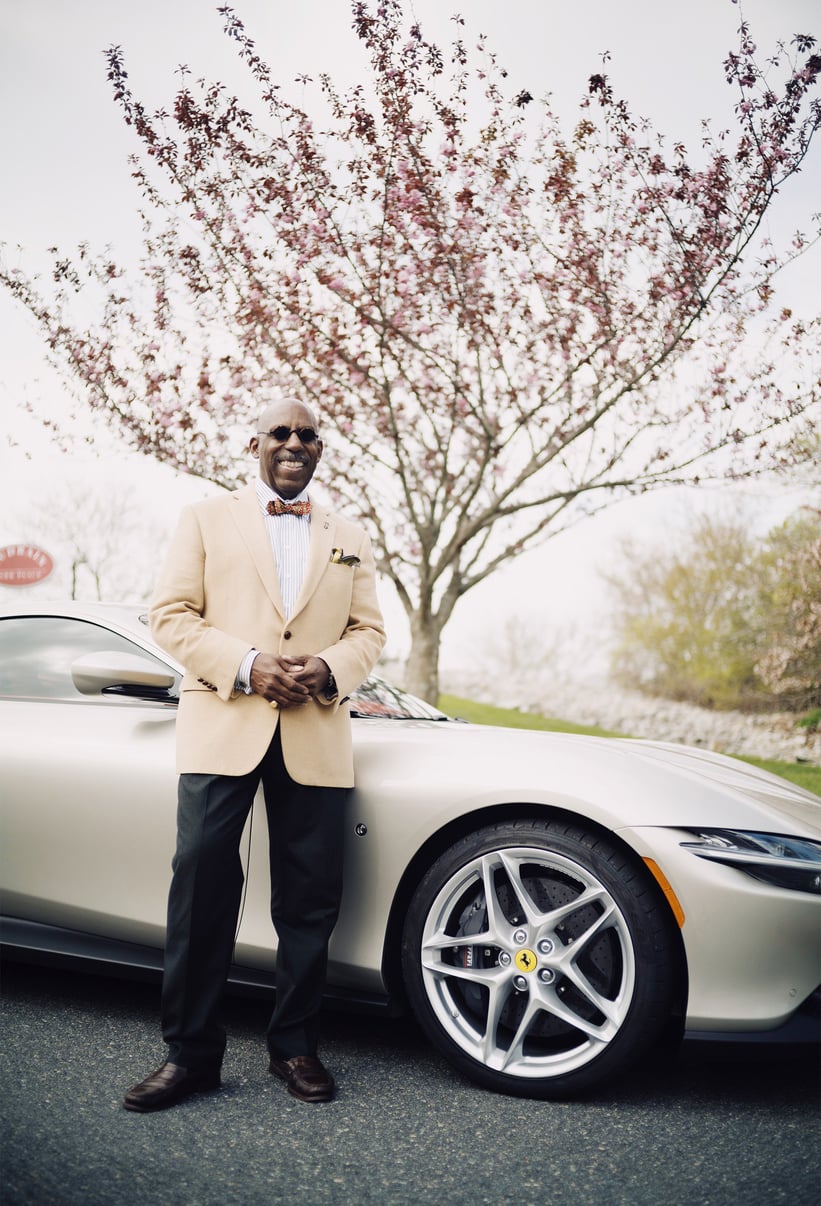 How did you turn your passion for cars into a full-time job? I understand it was quite late in your career when you became fully involved in cars.
You're absolutely right. I had intended to become a car designer, but through a variety of circumstances I ended up going to school to study opera instead. But cars were always in my mind. Things came to life in the late 1990s when I met Keith Martin, publisher of the Sports Car Market Magazine.
I contributed my first article to Sports Car Market, which was titled "Mr. Osborne builds his dream car", which was a take on the movie, "Mr Blandings Builds his Dream House" with Cary Grant and Myrna Loy. It was a story of me and three Alfa Romeo 2600 Sprints. Again, another car I saw first at that auto show in New York when I was 8.
Eventually, in 2004, I joined the American Society of Appraisers, became accredited as a senior appraiser and opened my appraisal and consulting business.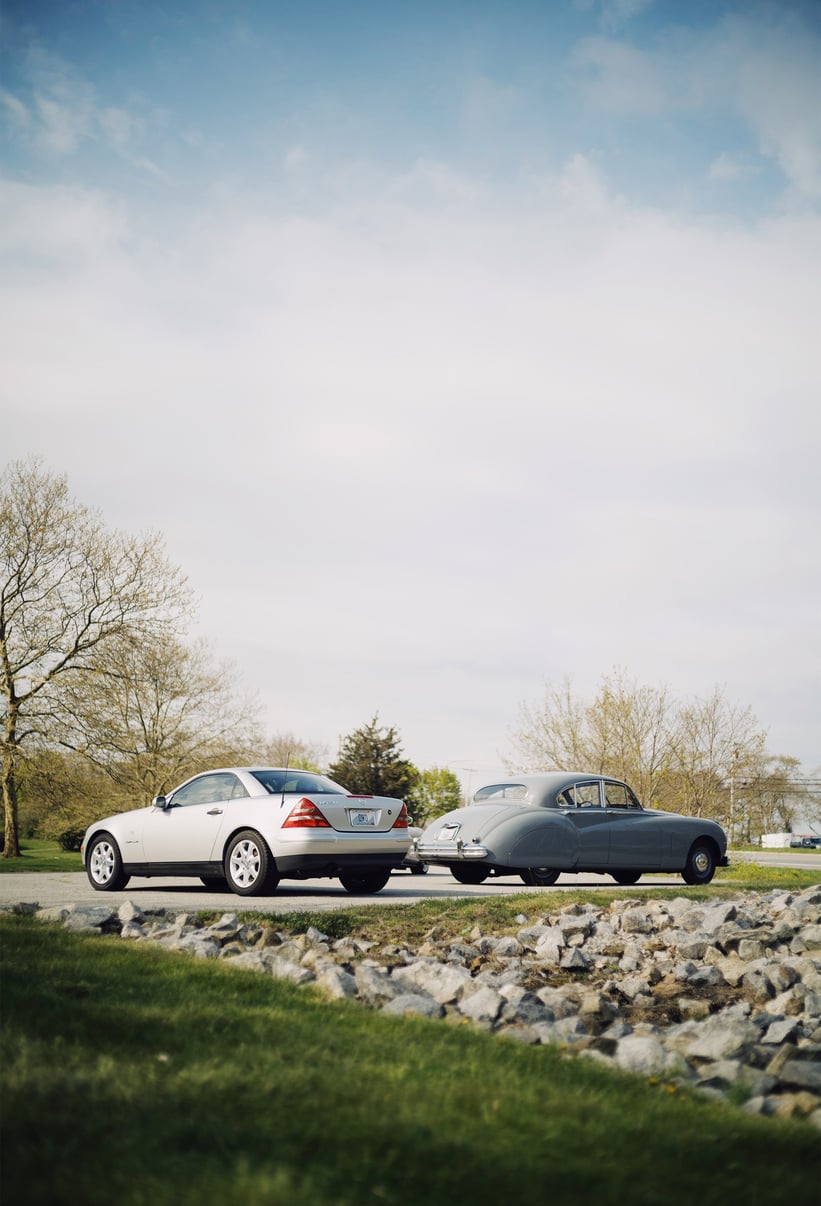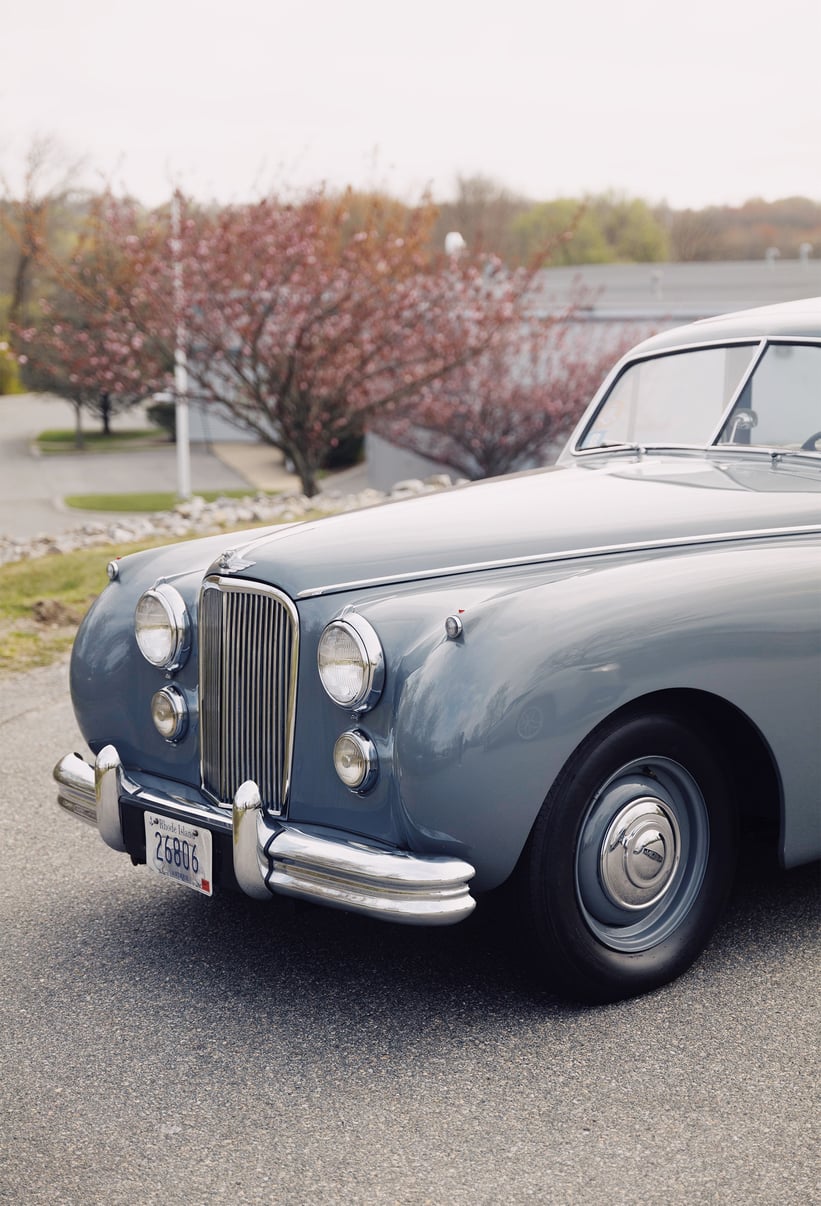 So how did this lead to your role as the CEO of the Audrain group?
I came to the Audrain in 2016 after Jay Leno recommended me to the founders of the Audrain to appraise the collections. Then, in 2019, they engaged me to be a consultant for the first Audrain Newport Concours and Motor Week, and the head of the concours. The day before the event, the senior partners called me and said "Would you like to come to Newport to be the CEO and help us take this organisation to the next level?". I said "Absolutely!"
Newport is an incredibly beautiful place, It's been very exciting to help grow the Museum and establish the youtube channel. It's really brought the Audrain name to the world. Our mission, which I absolutely believe in, is to preserve and share automotive history.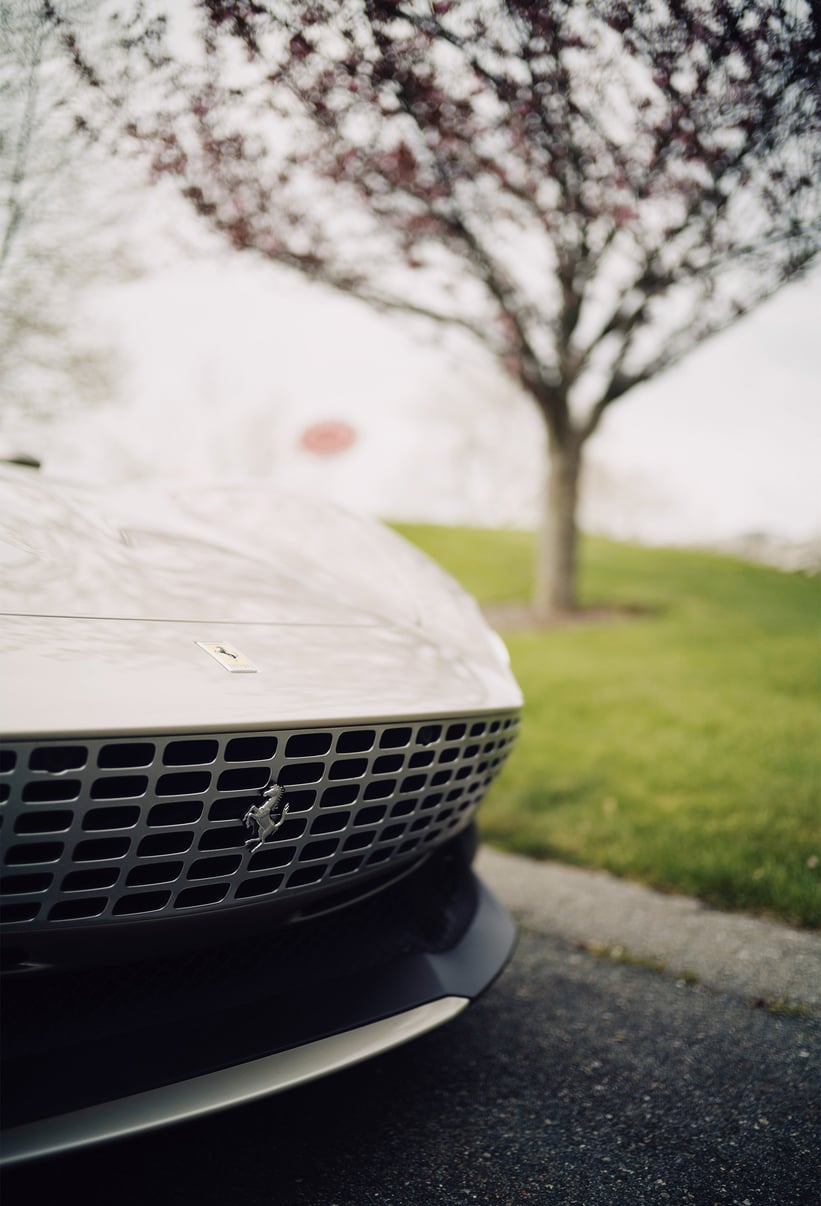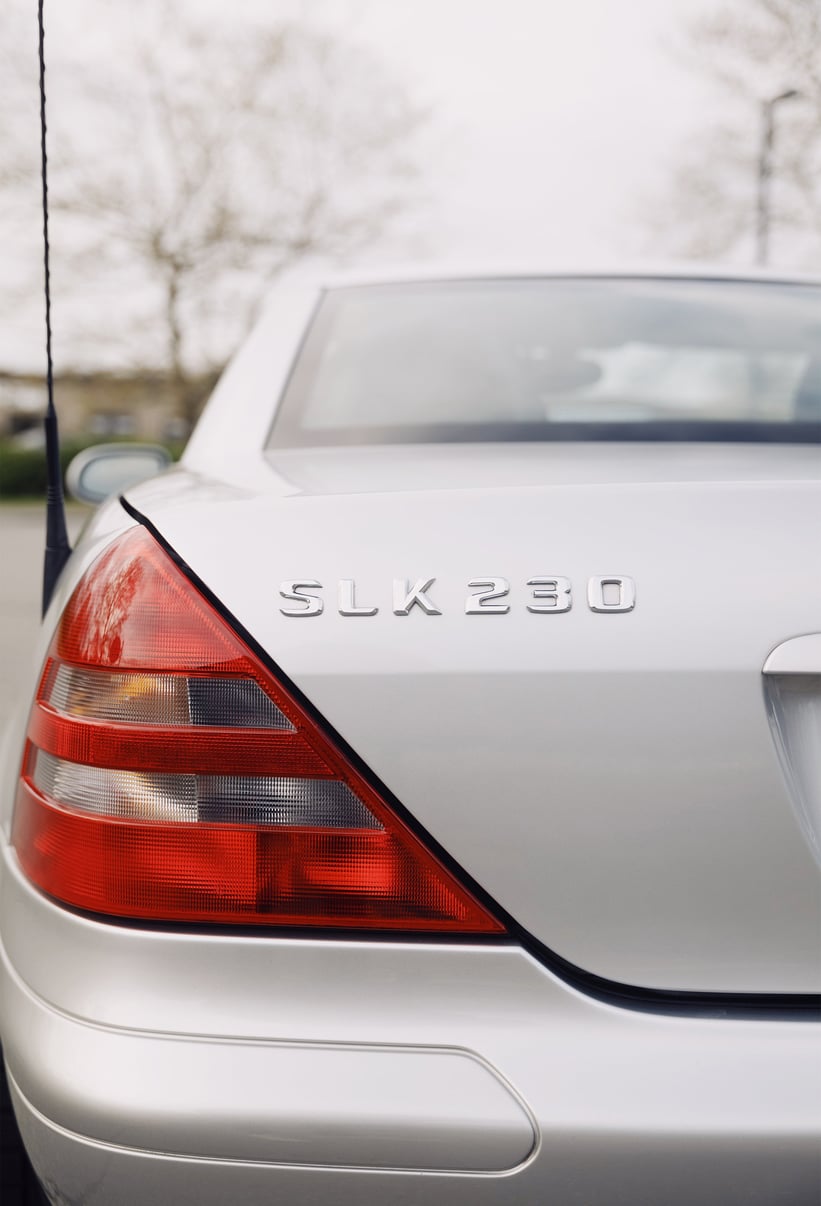 That brings us nicely to the next question: what are the key metrics you're looking for when you're appraising a vehicle. Is there a difference to your approach when appraising newer or older cars?
You have to be precise about whatever you're appraising, whether it's a veteran car or a brand new supercar. I am always looking for the same thing: consistency. It's one of the things people often ask appraisers, how do you know everything about every car?
The answer is I don't, and I don't have to. I'm applying a certain group of lessons, which is finding out what the specific attributes of value of that object are. Is it the history, or is the value related to who made it, why they made it and how it's preserved?
Provenance and history is as important in a veteran car that is 130 years old as it is in a new supercar. If new supercars aren't serviced or used, they become bricks.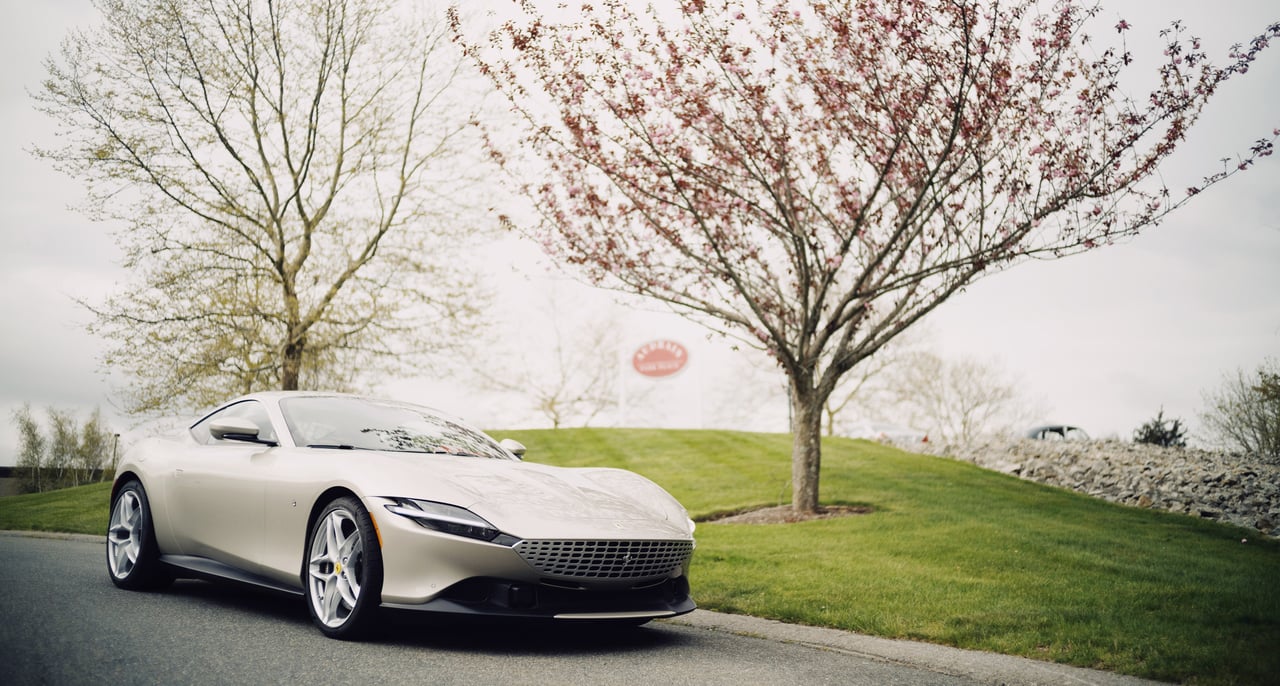 On the topic of supercars, please tell me about your gorgeous Ferrari Roma!
I've always loved Ferraris. When they introduced the Roma, I thought it was certainly the most beautiful new Ferrari in the last 40 years, easily. If it drove as good as it looks I thought it could be interesting.
The Ferrari dealer in Florida was having a driving event at the Amelia island concours two years ago. I went out in the Roma and thought "this is absolutely amazing". I gave it the highest compliment I can give: it's a brand new car, but it drives like an old car. You're constantly aware of what's going on on the road. Too many modern GTs are too wide, too heavy and too isolated.
The car has been everything I had hoped it to be. My goal is to put as many miles on it as possible - the idea of the undriven car is very strange to me. Why do people buy these incredible wonderful cars and not drive them? What's the point?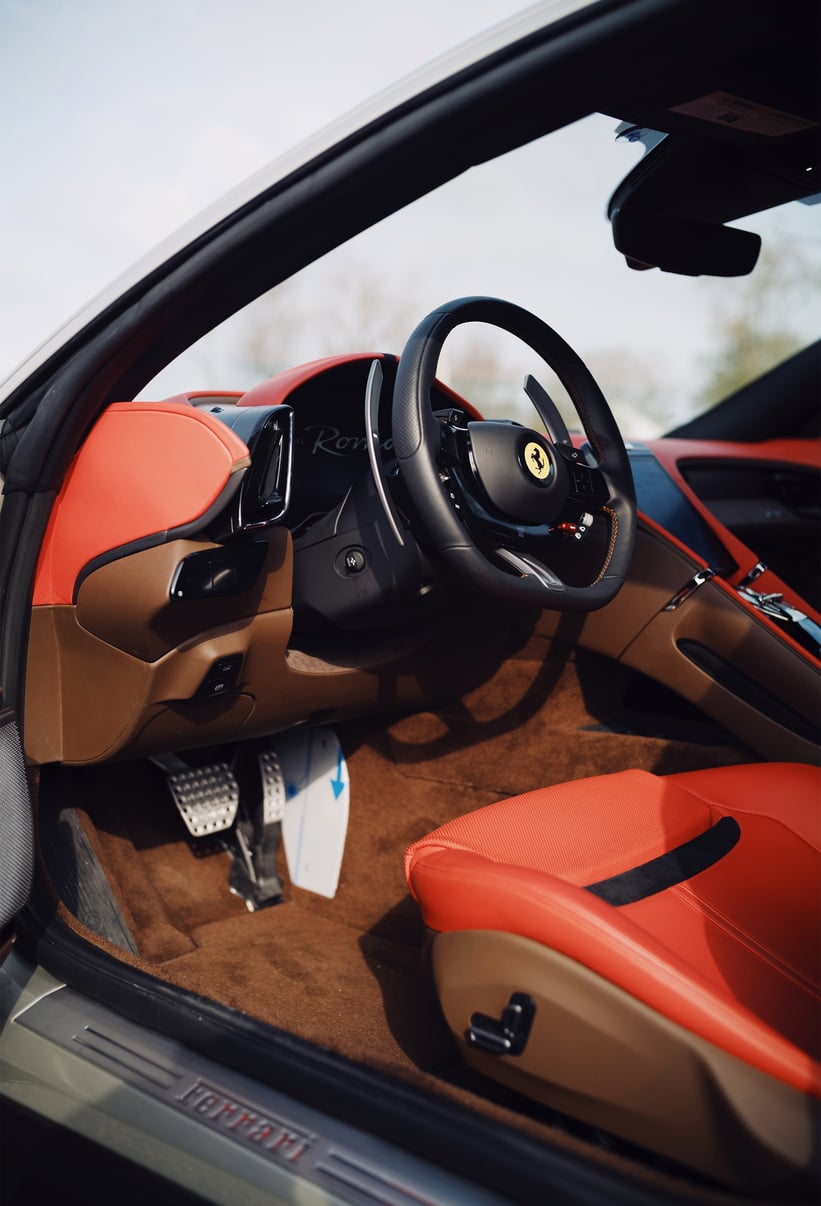 Is there a story behind the specification of your Roma?
As soon as I saw the car, I knew the colour I wanted. Grigio Ingrid. It's that wonderful silvery gold that the 375 MM that Roberto Rossellini bought for Ingrid Bergman was painted. I wanted something that was a great tribute to that car, which had a sort of brown interior. I ended up going with Rosso and Cioccolato, Red and Chocolate Brown, with carpets in Testa Di Moro. It turned out absolutely wonderfully. Of course, I also had to get the chrome grille as well, because to me an egg crate grille has to be in chrome, but I didn't get shields, because this is a GT car. The car is just absolutely unbelievable.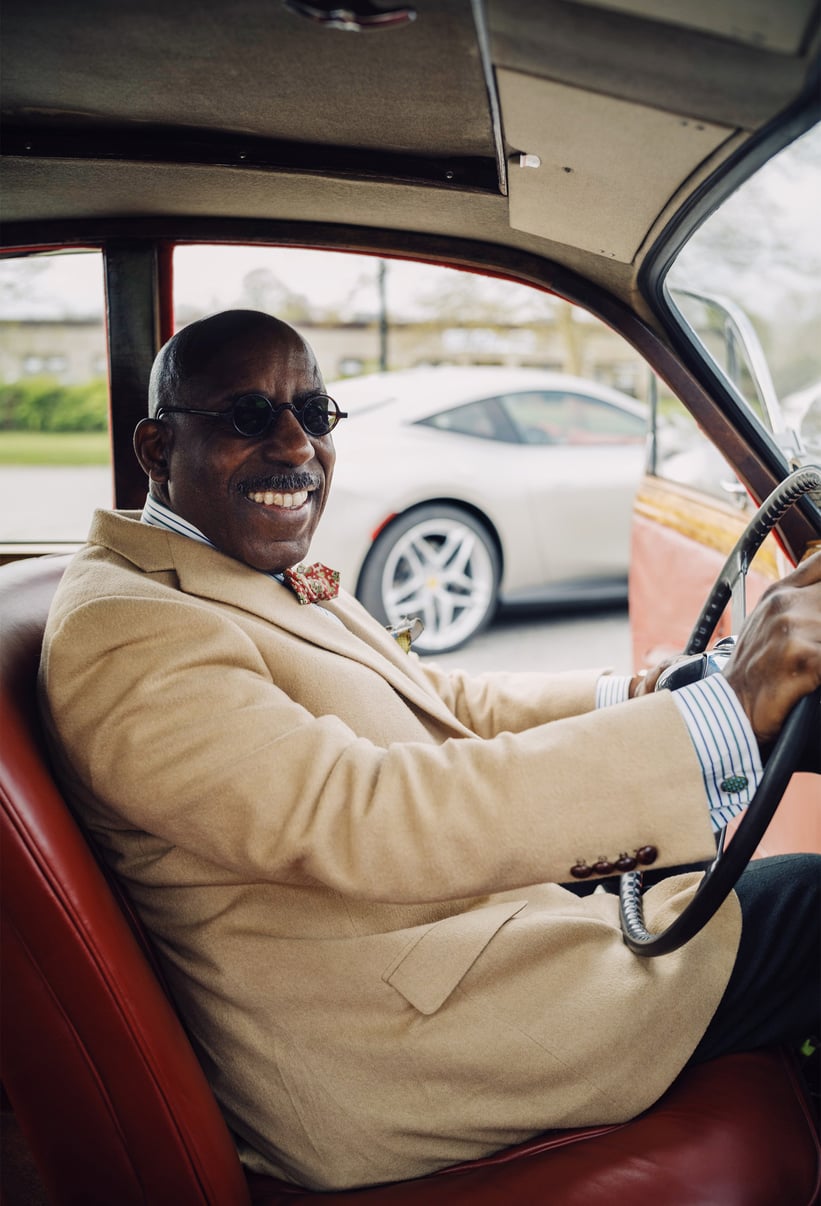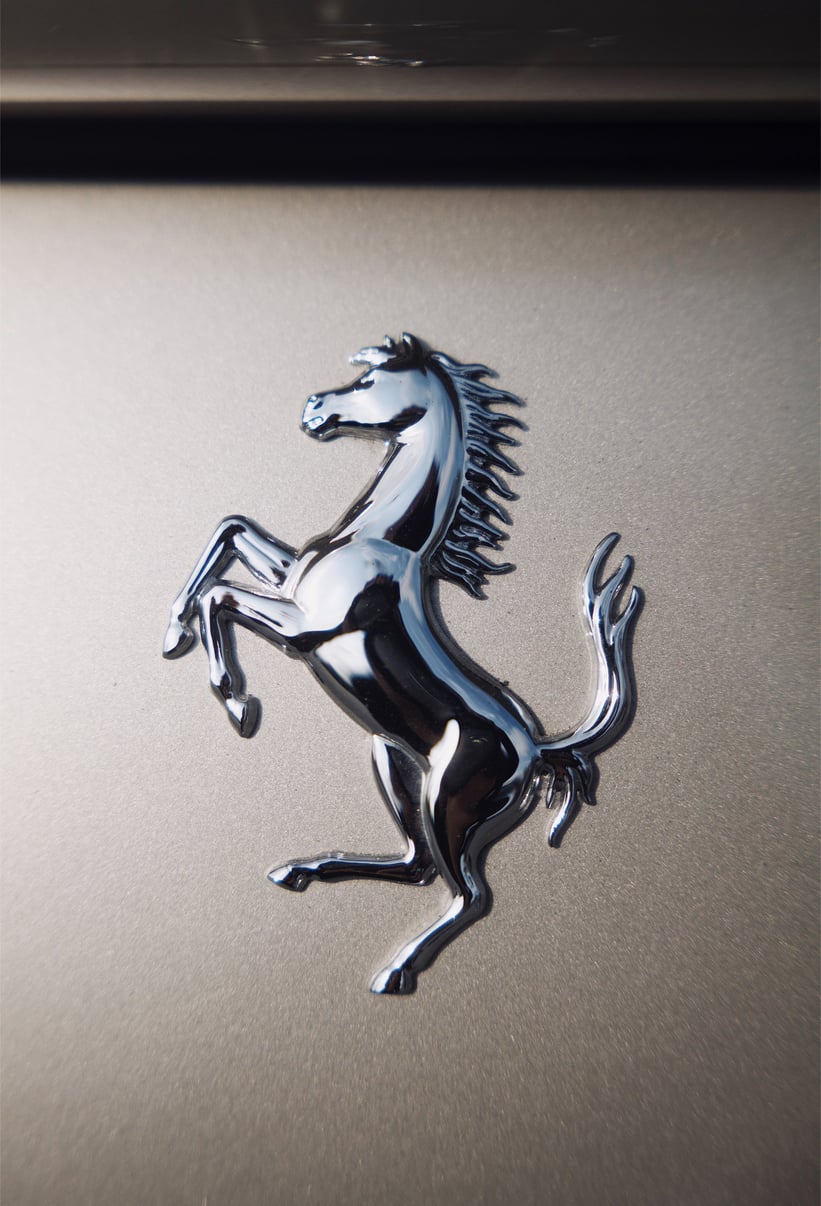 You're also the proud owner of a Fiat Panda. How did you come across it and why did you decide to buy it?
It's a wonderful story. I had an apartment in Bergamo Italy in an 18th century building that had parking underneath, where they used to store carriages and carts. There were very, very sharp turns and I had to park between two stone pillars. I had rented a modern Fiat 500, and it was a nine point turn to get that car in my space. I measured the space and thought, you know what a Panda would be perfect!
I'm the second owner of that Panda, it was literally owned by the proverbial old lady, and I think it's the safest car on the road because it's got two saint Christopher medals in it and a medal of Pope John the 23rd, who was born in Bergamo.
When I bought it, the car had covered 34,000 km from new and was in absolutely pristine condition. I used it as an everyday car in Italy, and even took it on some long trips to Rome, and from Bergamo to Monaco. Driving a Panda in Monaco is hysterical because it is by a factor of 400 the least expensive object in the entire principality. So that was a lot of fun.
What do you think it is about the panda that has become so fashionable, is it that essence of utility and style?
The Panda is exactly like the Mini, it's completely classless. People who are very rich, people who are not so rich, it doesn't matter. It has no pretences, it just gets on with the job. Again, something that can be functional and produce pleasure is just the best to me. So, I look to both the practical and the enjoyable.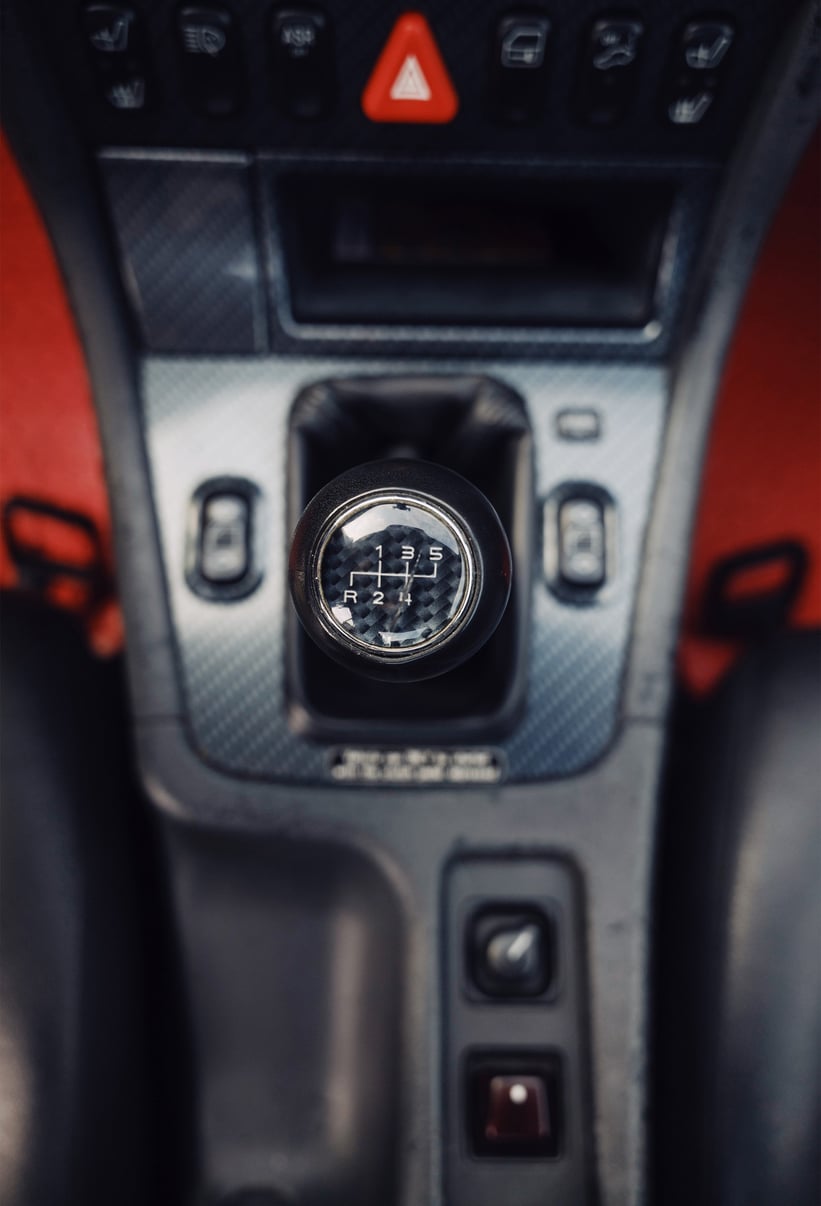 Ok, we have to know more about your SLK. How does this fit in with the rest of your collection?
The SLK came into my life twice. I was moving out to California in 2009 from Connecticut, so I thought if you're going to live in the California desert, you have to have a convertible.
I'd always loved the SLK since they were introduced, and my friend Wayne Carini had this 1999 SLK 230 For sale, which was very rare in the US because it had a 5 speed manual. Almost all of them were automatic.
So, I drove it and liked it a lot, but my partner felt it wouldn't be a great car to drive across the country because it was too small. I ended up buying a Jaguar XKS convertible instead, but my bookkeeper saw me with the car and asked if she should buy it. I said "absolutely!"
She and her husband enjoyed it for a number of years, but eventually they contacted me because they were thinking of selling it. I told them what I thought it was worth and they called back the next day and said, "you love this car, we think the price you quoted is fair, so we'll sell you the car."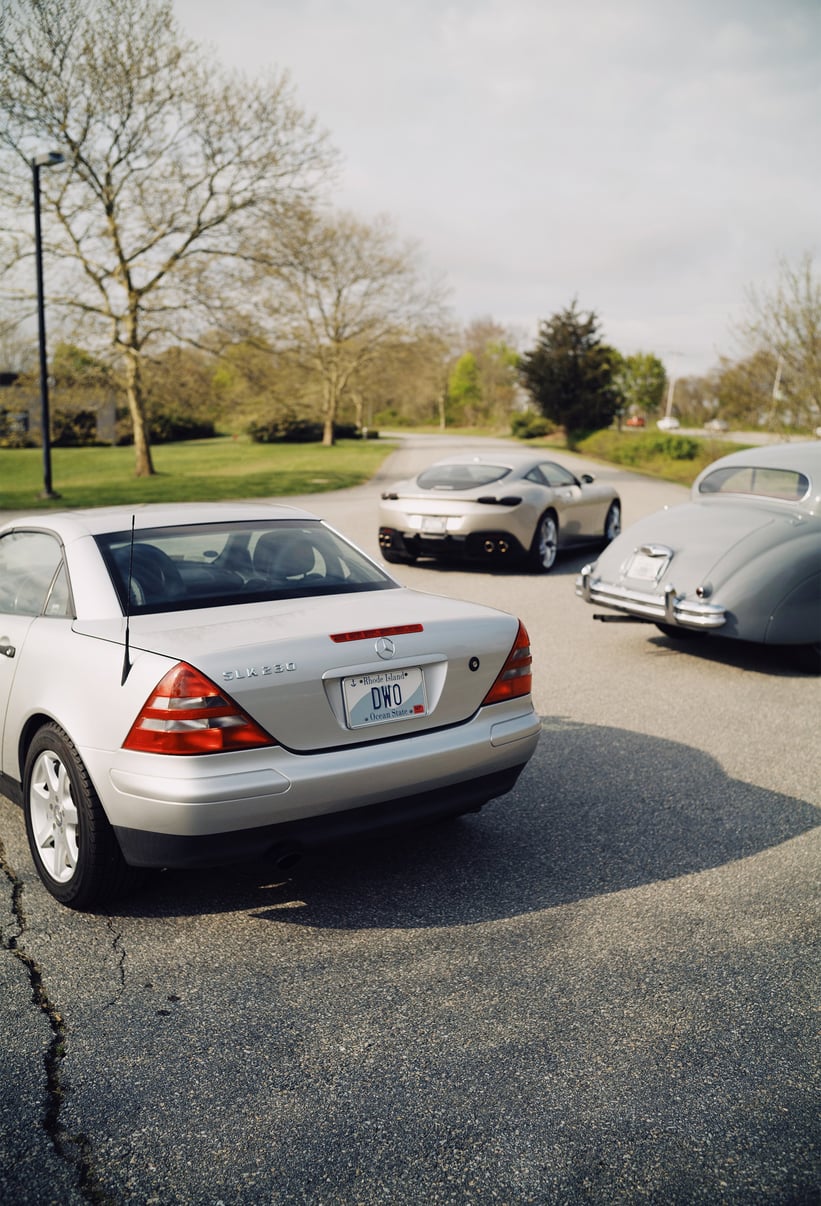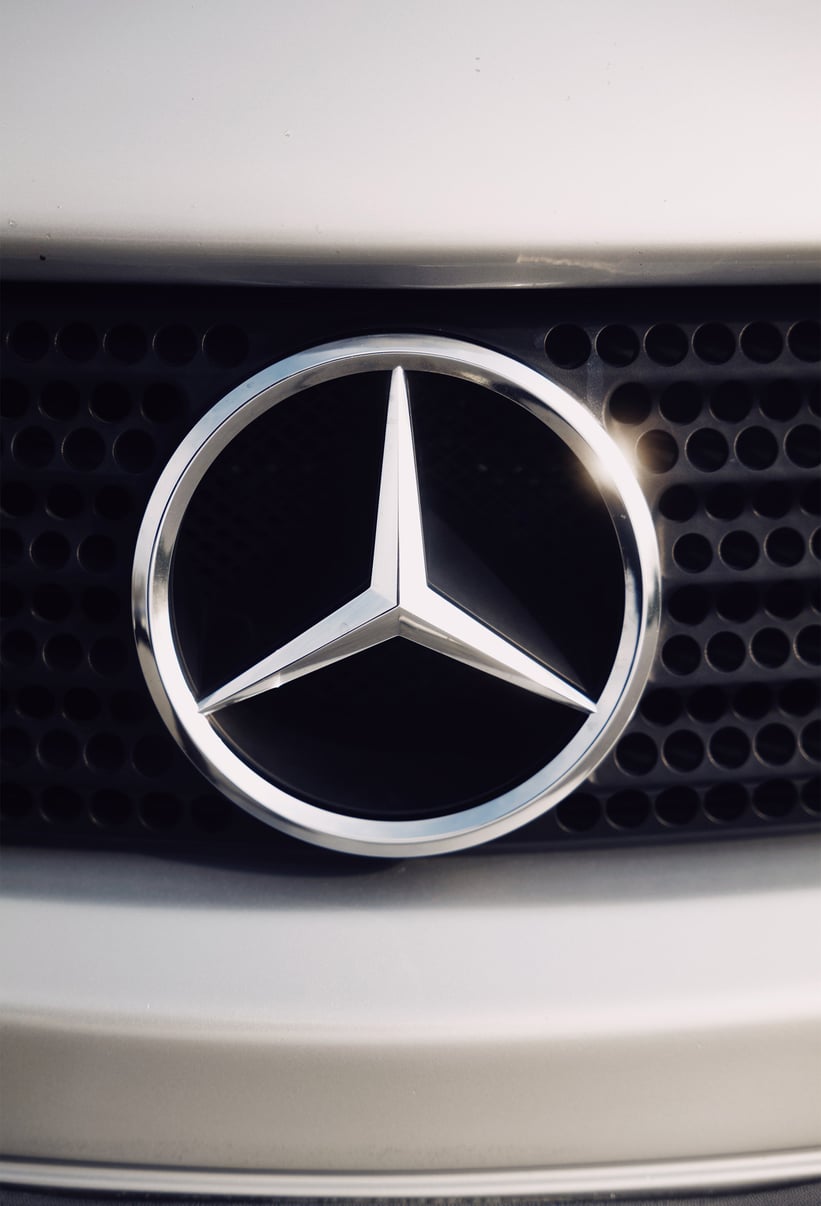 I have thoroughly enjoyed it since. It's very much a Mercedes Miata. It has all the characteristics you'd want in a short wheel base, narrow, sporty car, but it feels through and through like a Mercedes. It also has a supercharged 4-cylinder, so it somehow feels related to those great Blower Benzes of the pre-war period.
I drive the car aggressively enough, but I've never felt nervous about using all of the car's performance. I did part of a 300 SL rally with a friend and when I was not in the Gullwing, I was chasing the group in my little SLK. Is it as fast as a Gullwing? No it is not, however it kept up pretty darn well. Keep it high in the rev range and use the gearbox properly and it will run.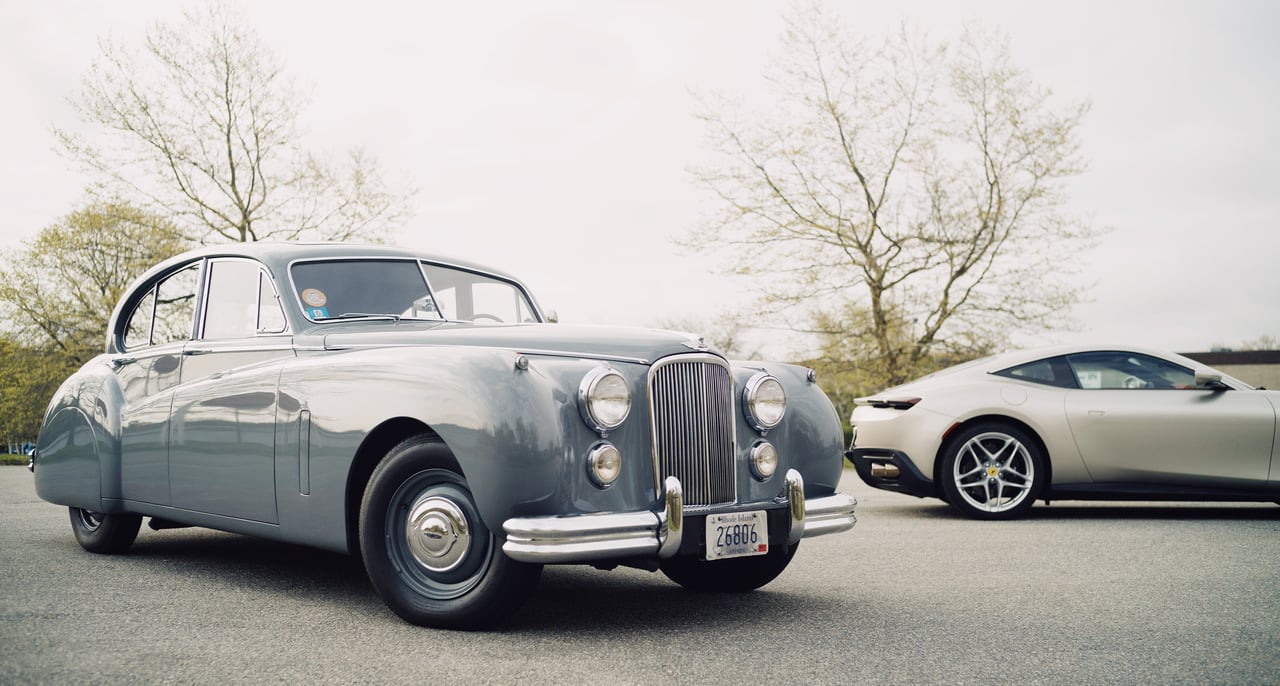 Moving on to your Jaguar MK VII, it obviously has that amazing mid-century coachwork you love, but what else drew you to it?
I've always loved the way they looked, but I came to it in a rather unusual way. We were preparing a new exhibition at the Audrain museum called "From the Racetrack to the Opera: Marques That Did It All". The exhibition featured pairs of cars from manufacturers, a racing car and a touring car. For instance, we had an Alfa 2600 spider with an Alfa Giulia TZ-1. Of course, we had to have a Jaguar pairing, and I knew a friend who would loan his D-Type, so I thought, "No worries, we'll just get a MK VII to go with it." I couldn't find one for love or money.
So, I was sitting in the front row at the Bonhams auction at Amelia Island in 2020, when a MK VII comes up to the block. I thought "What the hell" and put my hand up and made a bid, someone else put up a bid, and on the fourth bid it was mine.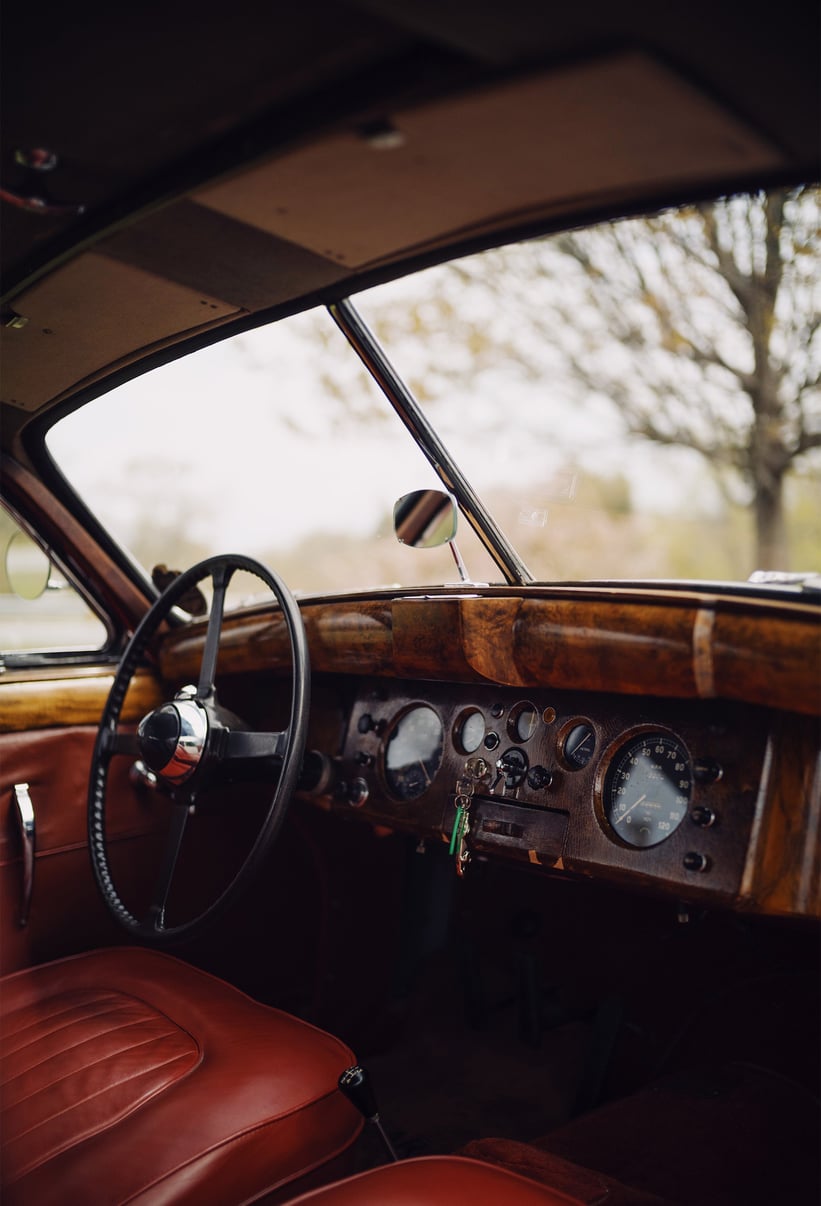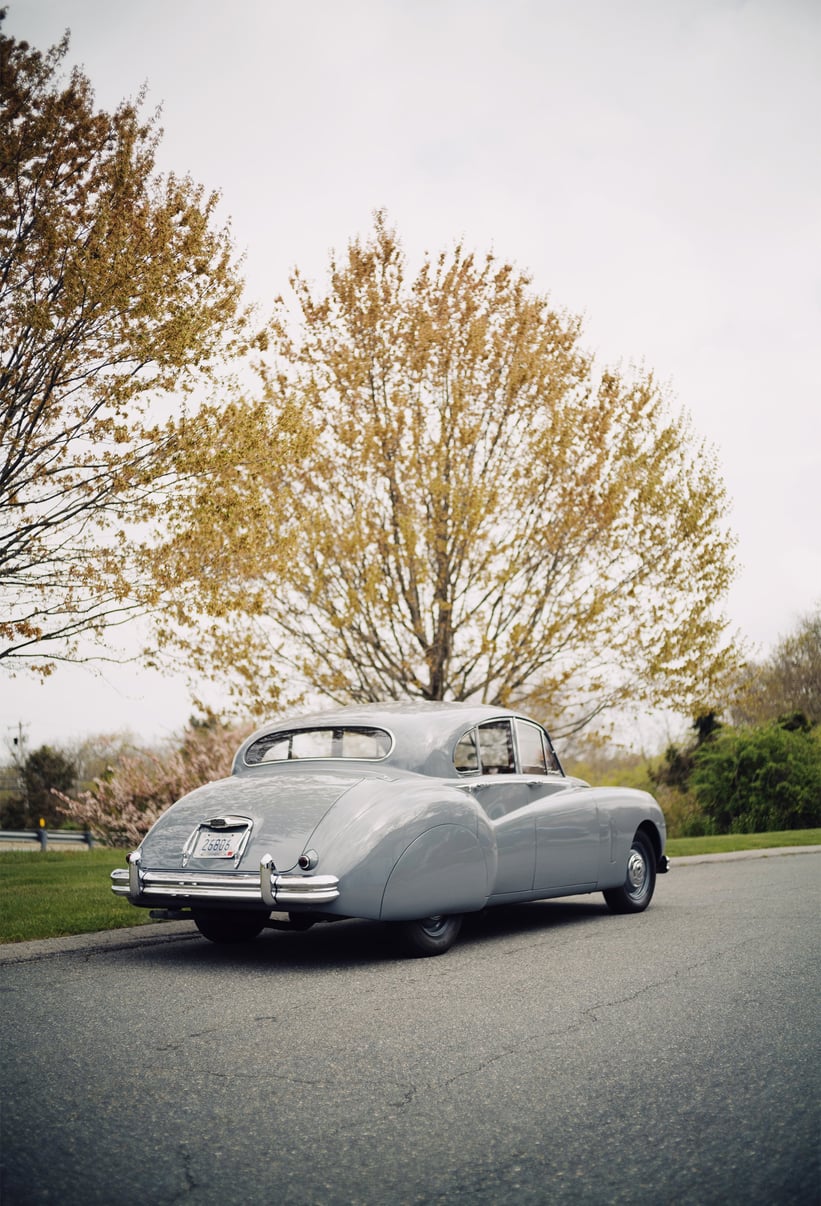 Incredibly, I am the second owner of this car. The first was a fellow by the name of Dean Edmonds Jr, who was a great enthusiast of Jaguars and Bugattis. This MK VII was given to him as a gift by his father on the birth of his first child in 1953. In 1955, he had it taken back to the Jaguar garage, where it was upgraded to 120 M spec. Bigger carbs, hotter cam shafts, and it's a four-speed manual with buckets seats which is rare in the US market as many were sold with automatics.
I took it to the New England 1000 last year, and people kept complimenting me, saying "Wow, you're a great driver" and I say "No, I'm not a great driver, it's a great car." If you understand a car, you can use it quite spiritedly. The MK VII was designed to be a very high performance car, and the fact that you can do slight four-wheel slides through mountain curves in what feels like your living room sofa is just a wonderful thing, nothing beats it.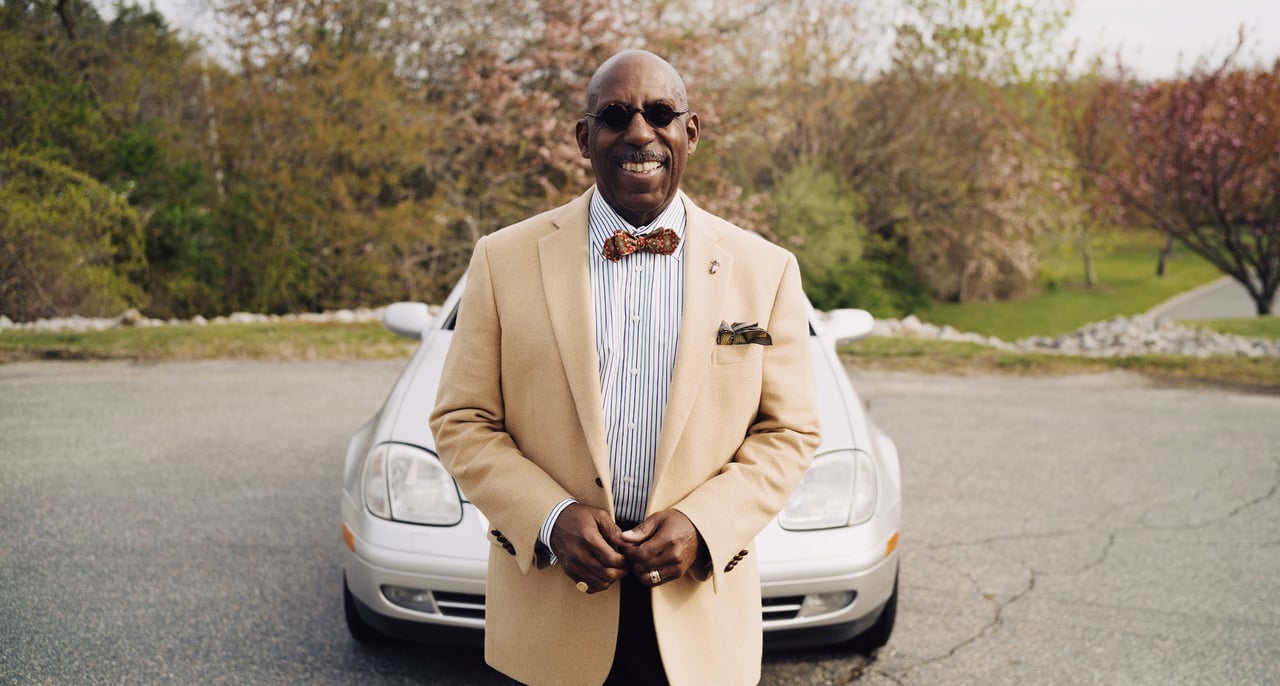 Donald, having discussed some of your collection, it's fair to say you've got quite an eclectic mix of cars. To end, could you explain the philosophy behind your collection?
I'm a big believer in horses for courses, my taste in cars is very very wide, and I want to have a different experience every time I drive a car. Every car I would ever want to own is a car I would want to drive. I want my cars to deliver pleasure at all speeds and I want them to be versatile enough to take it away for a weekend trip. I like to say I only ever choose cars that are important and the best. The reality is, and this is something I advise all of my consulting clients, you buy what you love.
Photos by Trevor Dalton