Things could have been so different. In 1977, founder David Cottingham realised that he could both earn a living and multiply his job satisfaction by developing his weekend hobby – in particular preparing and racing ex-Works Jaguars – into a business. Soon afterwards, having mastered the same basic six-cylinder design common to many competition Jaguars, his allegiance switched to Ferrari. As a result, DK Engineering is now the oldest surviving Ferrari specialist in the UK – one which remains a family affair, with David and his wife Kate (the 'K' in DK) enjoying significant support from their sons Justin, Jeremy and James.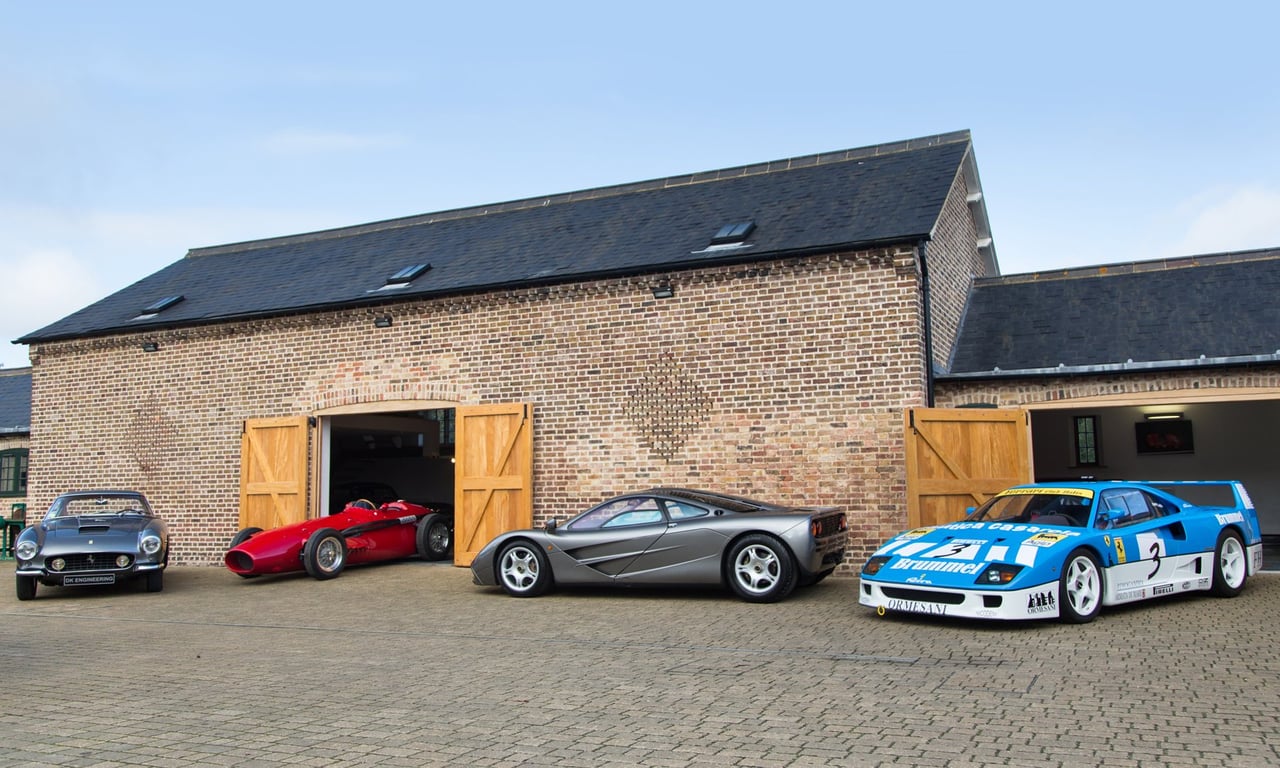 While the majority of cars passing through the gates of DK's Chorleywood premises wear the esteemed Italian badge, the company also deals with important cars from other marques. In the impressive galleried showroom, an Enzo and a pair of F40s (one a rare factory prototype that was later upgraded by Michelotto to full CSAI GT specification) are nestled among a Mercedes 300 SL, a Lister-Chevrolet 'Knobbly', an Alfa Romeo GTA stradale and a rare Short-Chassis Volante in Vantage spec. At any one time, DK has up to 30 cars in sales rotation (with roughly 80% being Ferraris), though many of these are sold 'under the radar'. One such example was last year's multi-million-pound brokerage of the 250 GT SWB in which Sir Stirling Moss won the 1960 Goodwood TT, a sale only revealed to the public via a leak by the new owner's insurance company.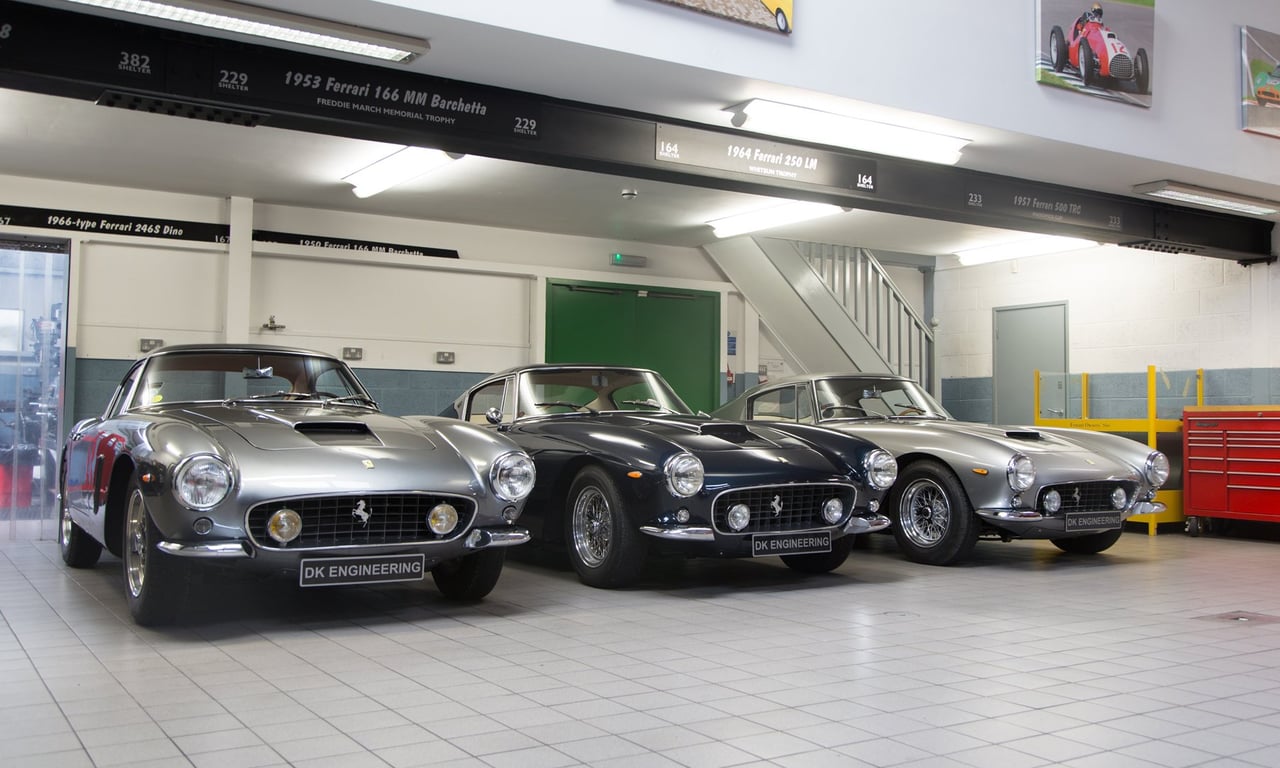 As evidenced by the trio of SWBs and full complement of Maranello supercars found in the workshop during our stop-off, DK will often be tasked with maintaining a car once it finds new ownership. The company considers itself to be the only specialist in the world to cover all aspects of Ferrari ownership – indeed, its race preparation and restoration work is legendary within Ferrari circles (patrons include Eric Clapton, Sir Anthony Bamford, Chris Evans, Ralph Lauren and Sir Paul Vestey), and on-site facilities even stretch to a rolling road. However, despite the calibre of some of the machinery which passes through here on a daily basis, James Cottingham insists the owner of a £35,000 456 would enjoy the same level of service as a connoisseur of the bluest of blue-chip cars.
As James summarises nicely: "It's a family-run business which grew from – and is still based on – an enthusiasm for cars." That enthusiasm has thankfully carried over to the new generation, so DK Engineering's service to the Ferrari community should continue for the next 40 years, and well beyond.
Photos: Alex Penfold / Joe Breeze