While it's based on the production version of Audi's smallest SUV, the Vail – which takes its name from a Colorado ski resort – is in fact 40mm wider and 30mm taller than the familiar Q3. Contributing towards this are a wider track, flared arches and bigger running boards, while perched on its roof are rails with integrated LED lighting. The exterior modifications are rounded off by an alternative front bumper, a rear diffuser with integrated exhausts and 20-inch alloy wheels.
The Energy Red paintwork is designed to stand out in the car's would-be habitat, and the winter sports theme is continued inside. Ribbed floor mats look after snow-clogged boots and a heated floor-mat in the boot provides a warm spot to sit on when changing footwear. Also inside are heated cushions and an integrated thermos flask, while the boot has a charging station for handheld torches.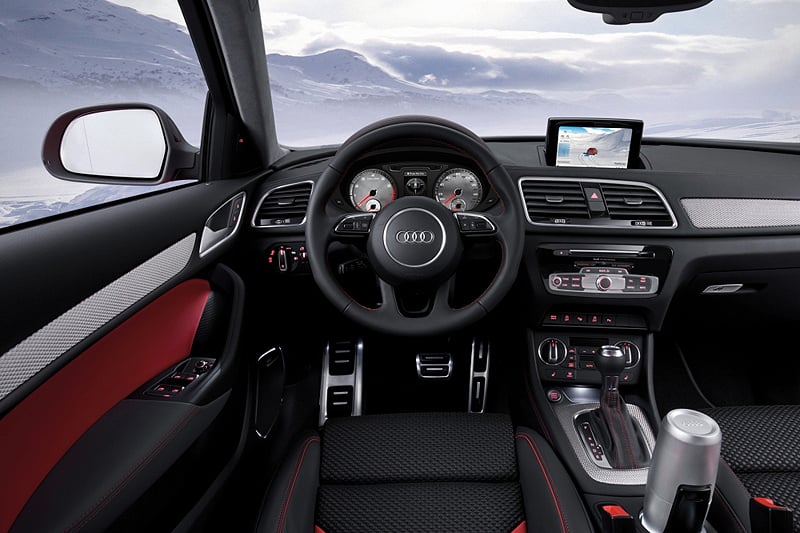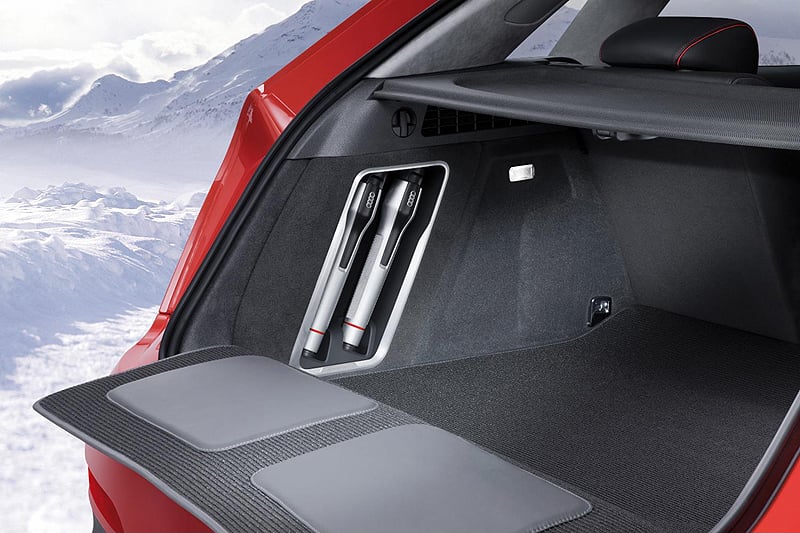 The Q3 Vail is powered by the five-cylinder 2.5-litre TFSI unit currently used in the 335bhp RS3 Sportback, albeit detuned to provide 310bhp. Despite the power ceiling, the Audi crossover is still capable of dispatching the 0-62mph sprint in 5.5 seconds and then going on to a top speed of 163mph. Its 295lb ft of torque means that the Vail will be able to clamber up all but the steepest of slopes.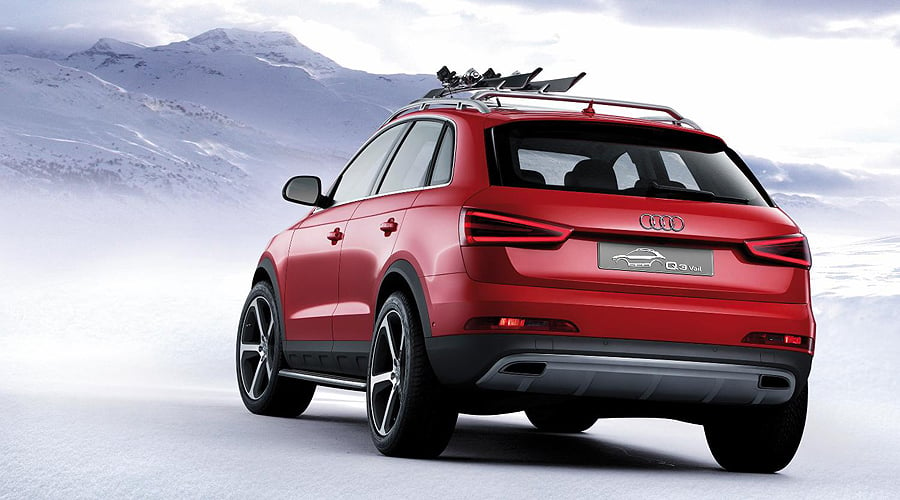 It seems the Q3 Vail concept would be feasible as a production machine without needing many changes, and some of its features would certainly be welcome on a trip to St Moritz. But the main purpose of the exercise appears to be to drum up Stateside interest for the production Q3, which is set to make its American debut later this year - albeit with a name change due to an agreement with Nissan's Infinity subsidiary.

Photos: Audi