Cobras and Friends: Racing at 'The Track', 2012 Motorsports Reunion
It wasn't ONLY Shelby Cobras that featured at the 2012 Rolex Motorsports Reunion. It just felt that way. And were we complaining? No sir, and if the 50-year-old cars became a little too commonplace, there were plenty of others to look at.
The annual historic meeting at the Mazda Raceway Laguna Seca is something of a treat to those of us coming from Europe. While cars such as 356 Carrera Abarths might have been made in Germany, they are not often seen on our side of the pond.
And, of course, the races for later GTs (Shelby Mustangs, Corvettes, etc.) plus the IMSA cars and the unique-to-the-US Trans Am American V8s are sights pretty well unseen at 'our' events: the Le Mans Classic, Goodwood Revival and so on.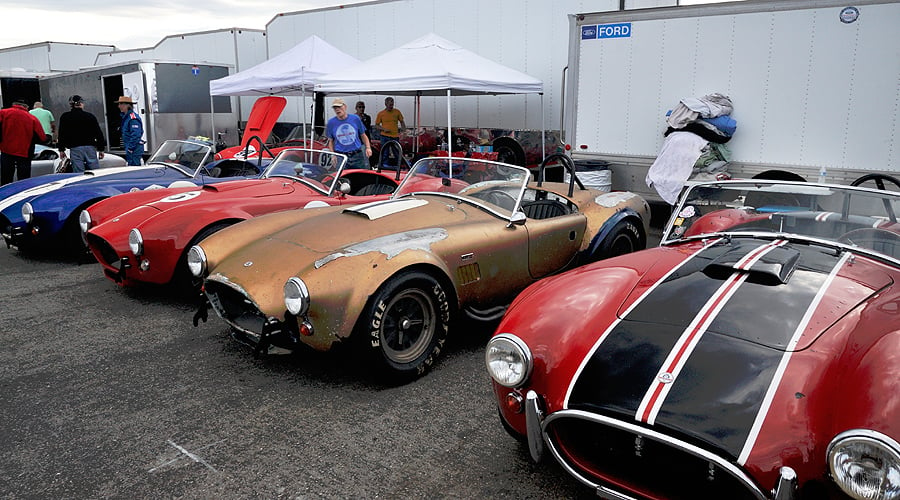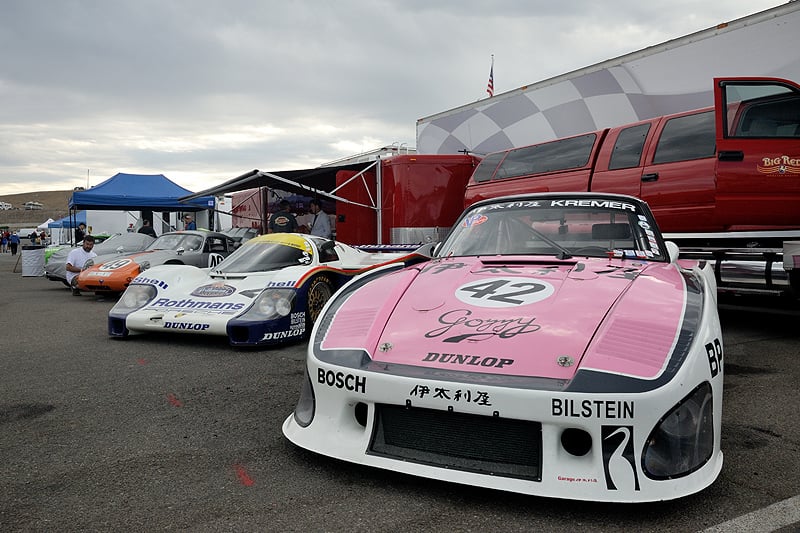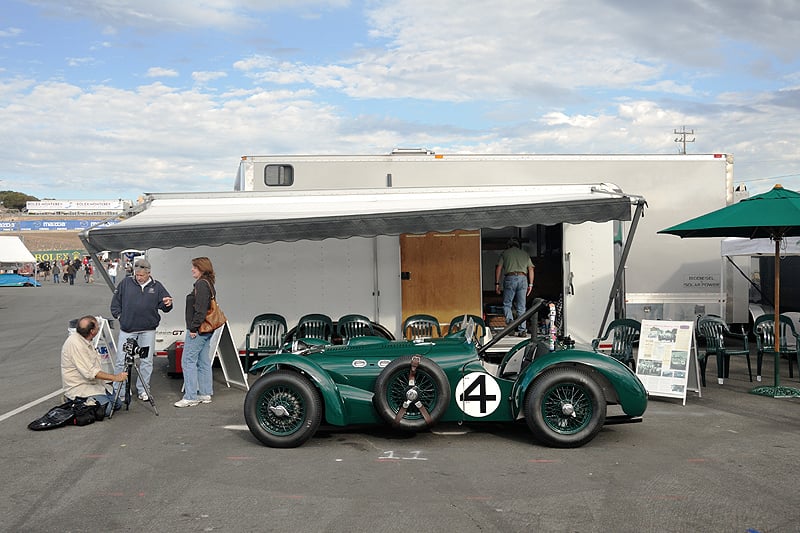 Starting with the Cobras, the organisers had gathered a 40+ grid of cars to contest two races on the Saturday. And, while some were clearly just enjoying being there, those at the front were really going for it. An unforgettable event, but one that will be reprised this September, when Goodwood puts on its own all-Cobra grid.
Elsewhere that day we saw a typical doorhandling Trans Am encounter, the unusual-to-European-eyes pre-War race that included many riding mechanics, and much more.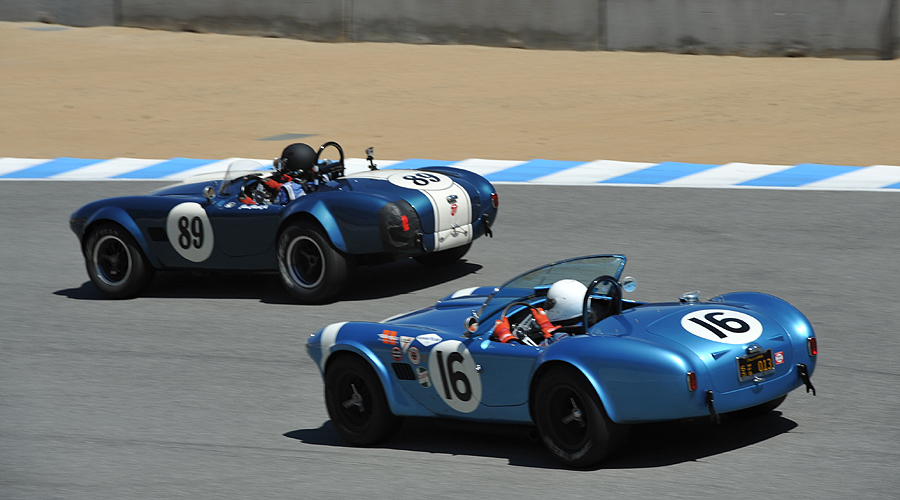 'Much more' included the sight of the very first (dark blue and orange) Gulf-liveried GT40, driven by veteran sports car expert Brian Redman, the IMSA 935s flaming-out going into the top of the Corkscrew, and some ear-splitting action from the 427 Cobras.
As day follows night, Saturday at the Motorsports Reunion follows The Quail and precedes Sunday's Concours d'Elegance. It's just What One Does.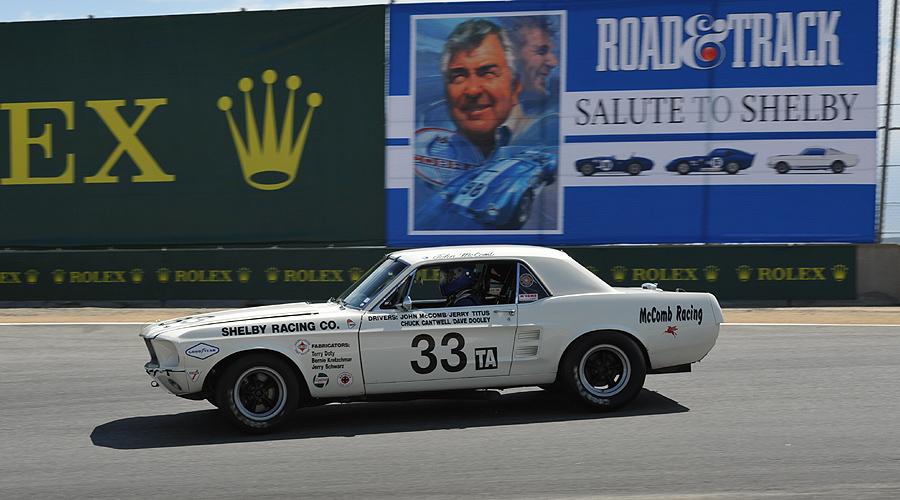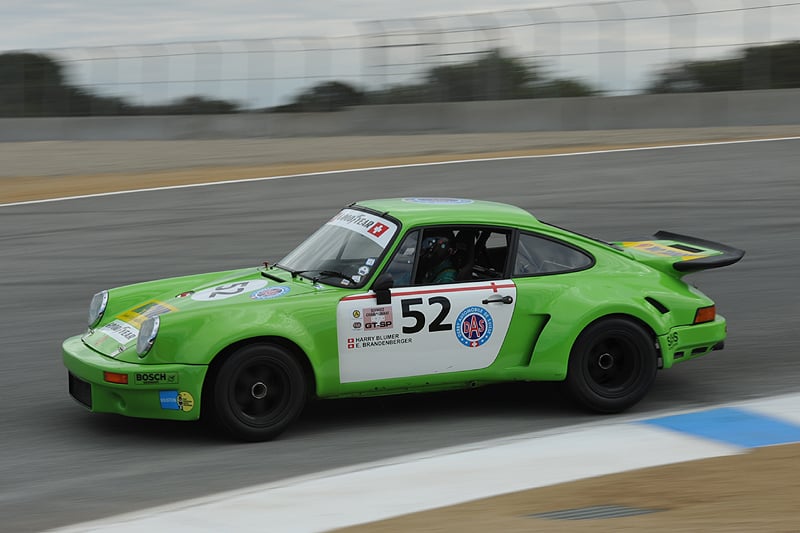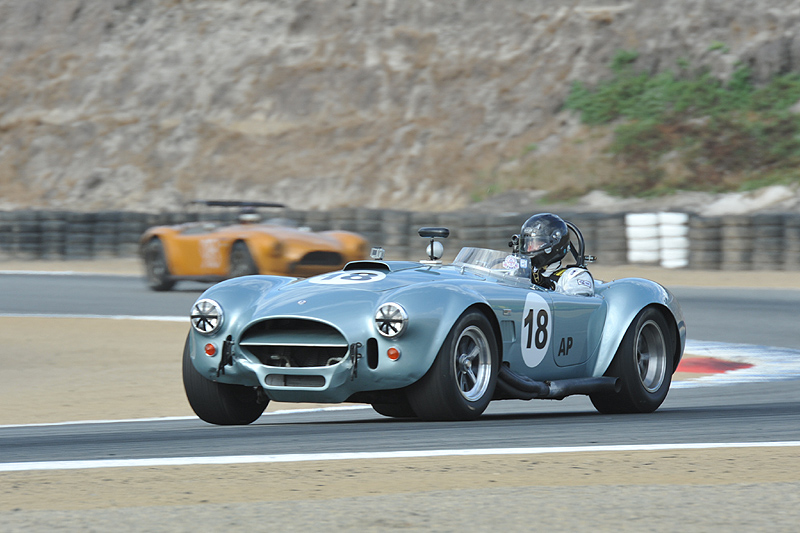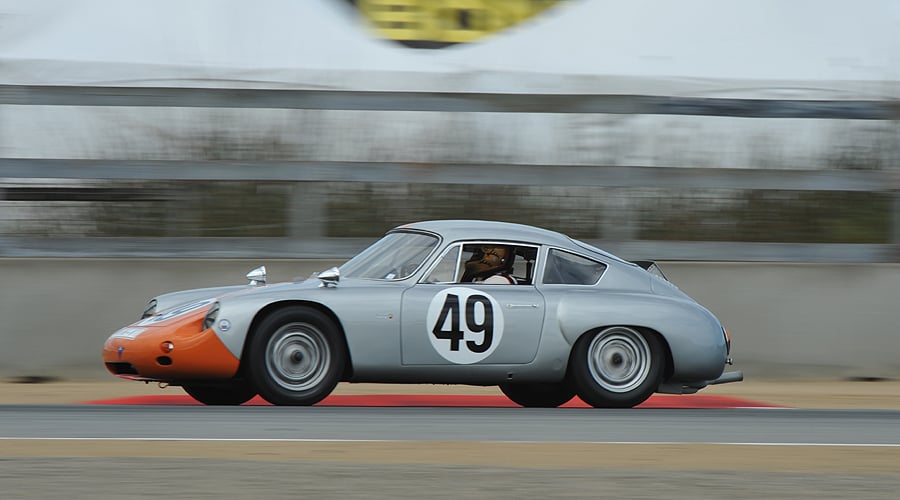 The defining image of the weekend? For me, it would have to be the pit-lane 'Cobra Car Show' with some of the most totally original examples I have ever seen. All conditions and colours, from immaculate restorations to the wonder 'preservation' cars you see here. And hats off to Mr Jim McCashin of Pacific Palisades, CA, for his caramel-coloured 427 S/C with hand-painted number '98'.
Ferraris don't have to be red, nor Cobras metallic blue. Well done, that man.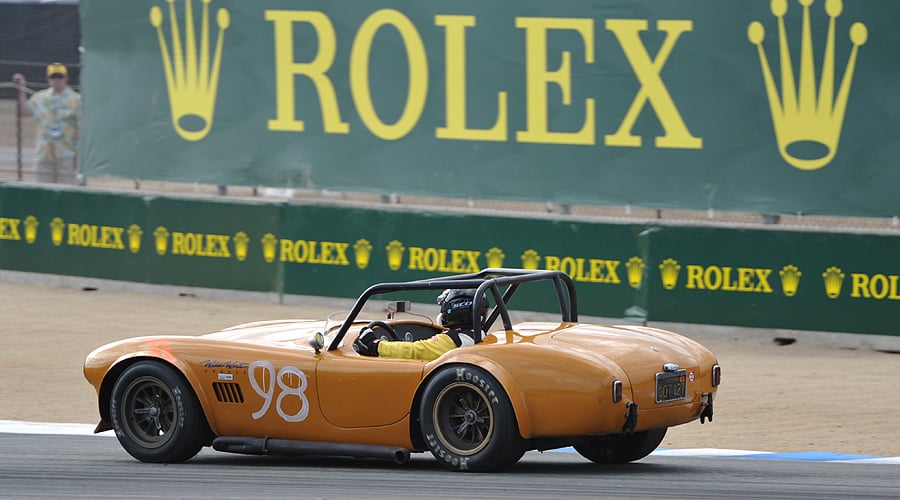 Photos: Classic Driver