The first of these lay in its configuration: the Bulldog remains the only ever mid-engined Aston Martin to this day, with a 5.3-litre V8 nestled behind the two occupants. An output of well over 600bhp was achieved courtesy of a pair of Garrett turbochargers and a Bosch fuel-injection system – and although its fastest official speed recorded at the MIRA test track was 191mph (an exact match for the current DBS), Aston Martin claimed a theoretical (if slightly ambitious) top speed of 237mph. If that were true, it would also make the Bulldog the fastest Aston ever produced (the One-77 supercar's official figure is 220mph).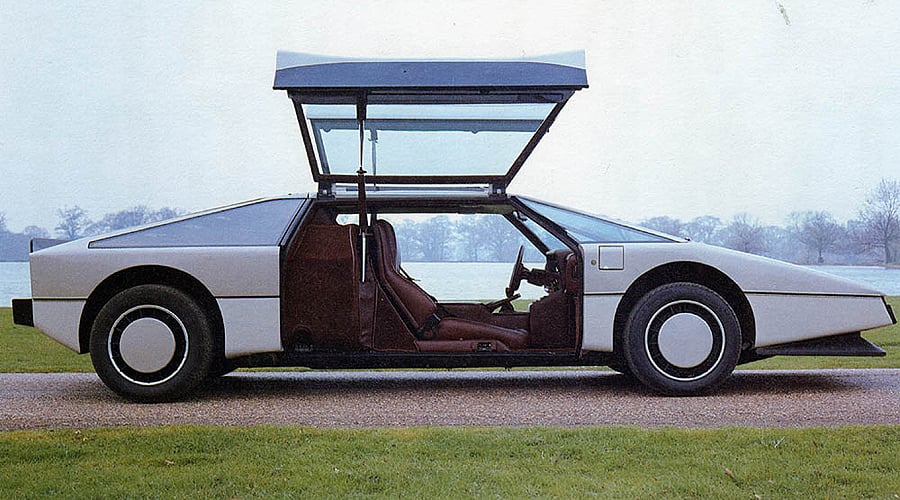 Sadly, it's likely to forever remain an unproven claim. Although originally intended for a limited production run of 12-25 units, just one Bulldog – a left-hand-drive model in two-tone metallic silver – was ever produced. This was due to new chairman Victor Gauntlett deciding that the marque's priorities lay elsewhere, his caution understandable given that Aston Martin had been staring at receivership ust five years earlier.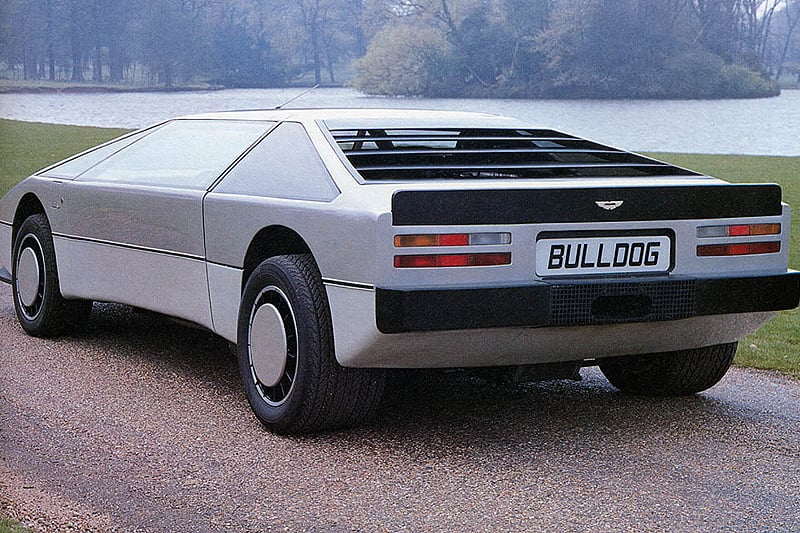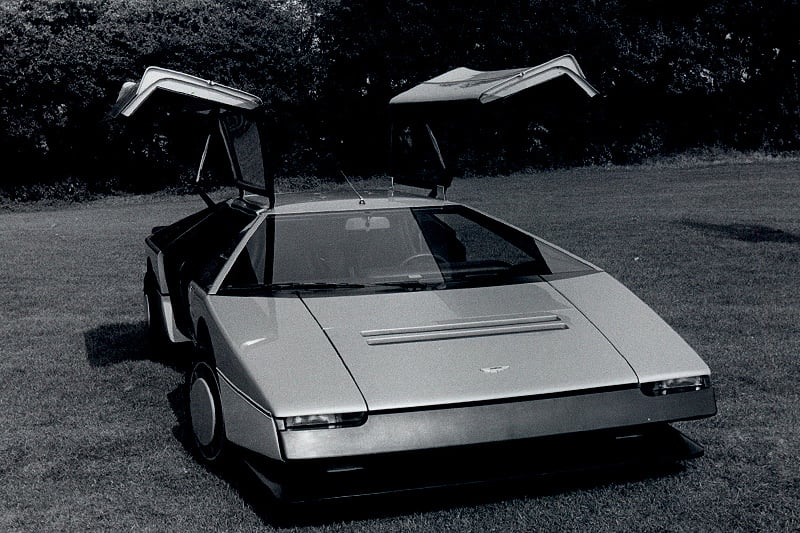 Project Bulldog – or K9 as it was known as internally, after Dr Who's robotic dog – had been conceived to showcase Aston's ability to build a 'modern' supercar to rival the equally wedge-shaped Lamborghini Countach and BMW M1. The Bulldog was given its name by Gauntlett's predecessor Alan Curtis (shortly after he had flown a Scottish Aviation Bulldog plane), and its distinctive styling and 43-inch-tall profile came courtesy of William Towns, who had recently penned the Lagonda saloon.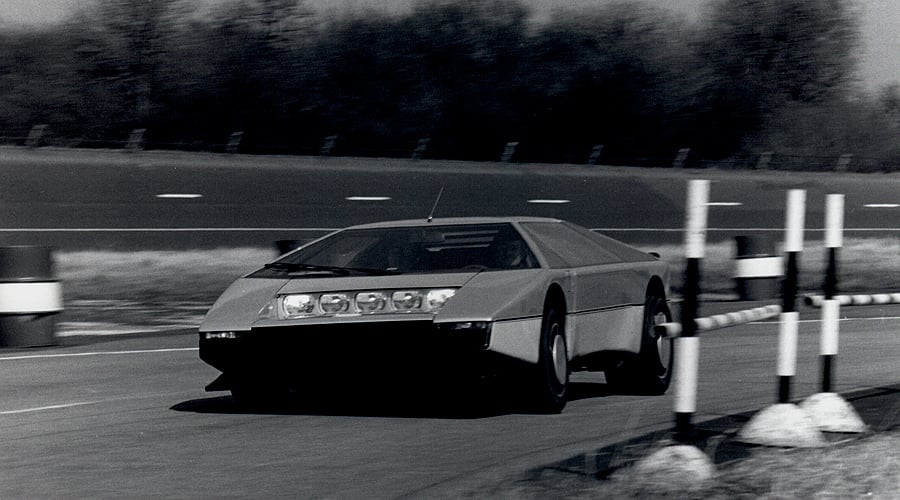 Unusual design features included the five hidden headlamps mounted in the centre of the bonnet, and the power-operated gullwing doors. Its wheels had integrated air blades to provide cooling for the brakes, in the manner of contemporary Group C prototype racing cars. Following Gauntlett's decision to permanently pacify the beast, it was sold to the highest bidder for a figure reputed to be in excess of £100,000.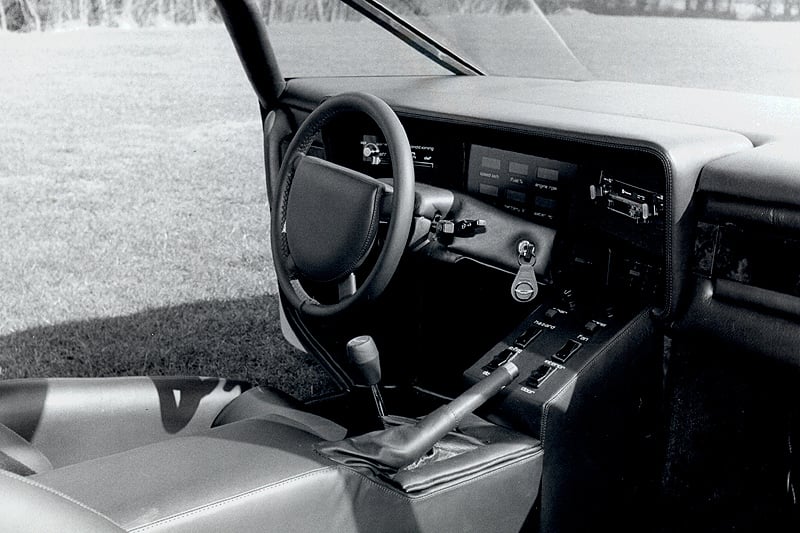 Despite varying opinions about the design of the Bulldog, it should be remembered that it was a very special motor car. While some prototype cars are simply clay mock-ups, the Bulldog was not only a fully-functional, road-going prototype, but a pioneering, growling beast of one.
Grateful thanks to Tim Cottingham of www.astonmartins.com
Photos: Aston Martin