The magazine project sought to investigate the possibilities of classic, pre-War styling on modern technological platforms; Exner's Mercer was the one to catch the eye of the Copper Development Association's president, who envisioned it as the perfect marketing tool. Exner would guide the project through to one-off fruition, ensuring the diversity of copper and brass would be adequately reflected in its decorations.
Metallic monstrosity?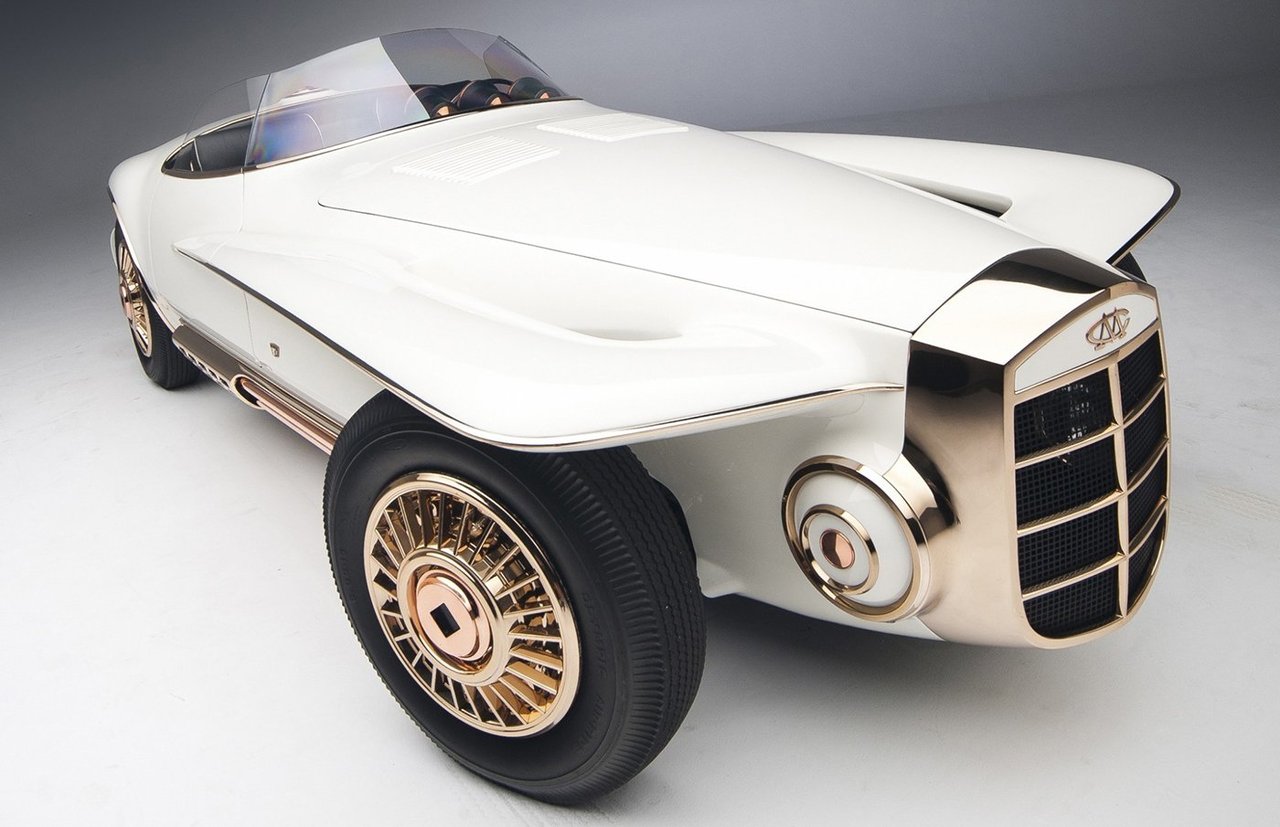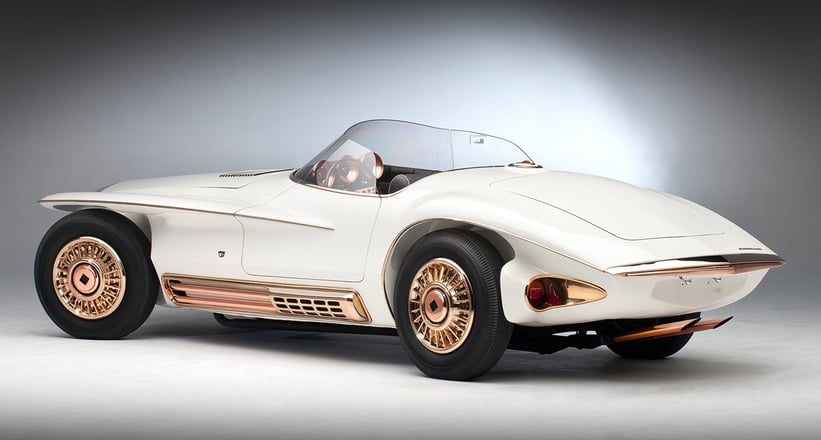 Exner refined his design, ordered a rolling Cobra chassis from AC through Shelby American, and commissioned little-known, yet highly talented Turinese coachbuilder Carrozzeria Sibona-Basano to literally hammer out the details. The resulting 'copper Cobra' employed flourishes of 11 different materials, alloys and finishes, which decorated a design so striking it stayed relevant on the show circuit for some time, ultimately travelling six continents. It might not have been the prettiest, fastest or most capable Cobra, but its 10-year retention by its Copper Development Association sponsor proves its effectiveness as a motoring mannequin. The car was sold by RM Auctions in August 2011 for $660,000.
Photos: RM Auctions