Chandeliers and classic cars: A visit to the Régis Mathieu collection
We visited Régis Mathieu's stunning collection of classic VWs and Porsches – all the more remarkable for being assembled under the chandeliers that define his 'day job'...
An opera for classic cars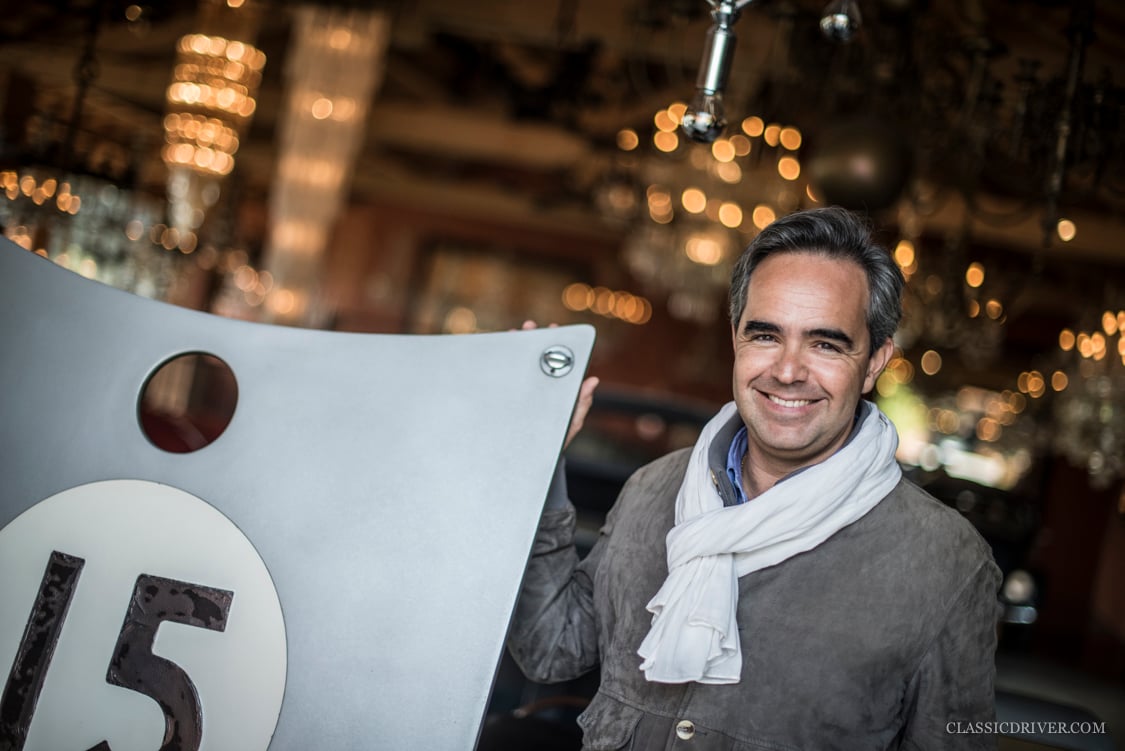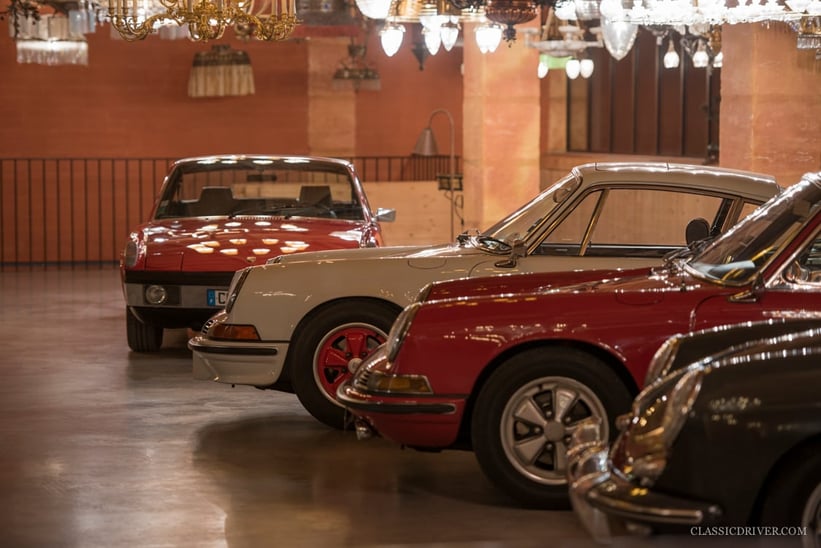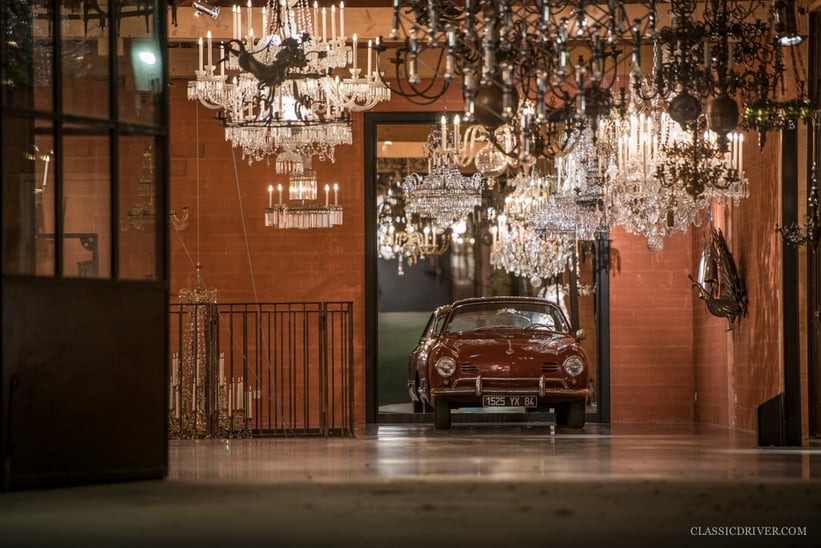 You could describe Régis Mathieu as a jeweller; but a jeweller who specialises in chandeliers. In little more than 10 years, he has turned the family business into a force to be reckoned with in the world of lighting. Based in the Luberon, in the South of France, Mathieu now restores chandeliers for the Palace of Versailles, the Palais-Royal, the Palais Garnier and other opera houses around the world. He has become a point of reference; and, for him, his workshop and his museum are clearly the ideal places to exhibit his collection of classic cars. For the last three years, mid-December has also seen him organising an exhibition focused on French classic cars, with a different theme each time – 'Bugatti' or 'The forgotten French manufacturers'. We asked Régis Mathieu to show us his collection and tell us a bit more about his cars… especially his outstanding Porsches.
Every Porsche tells a story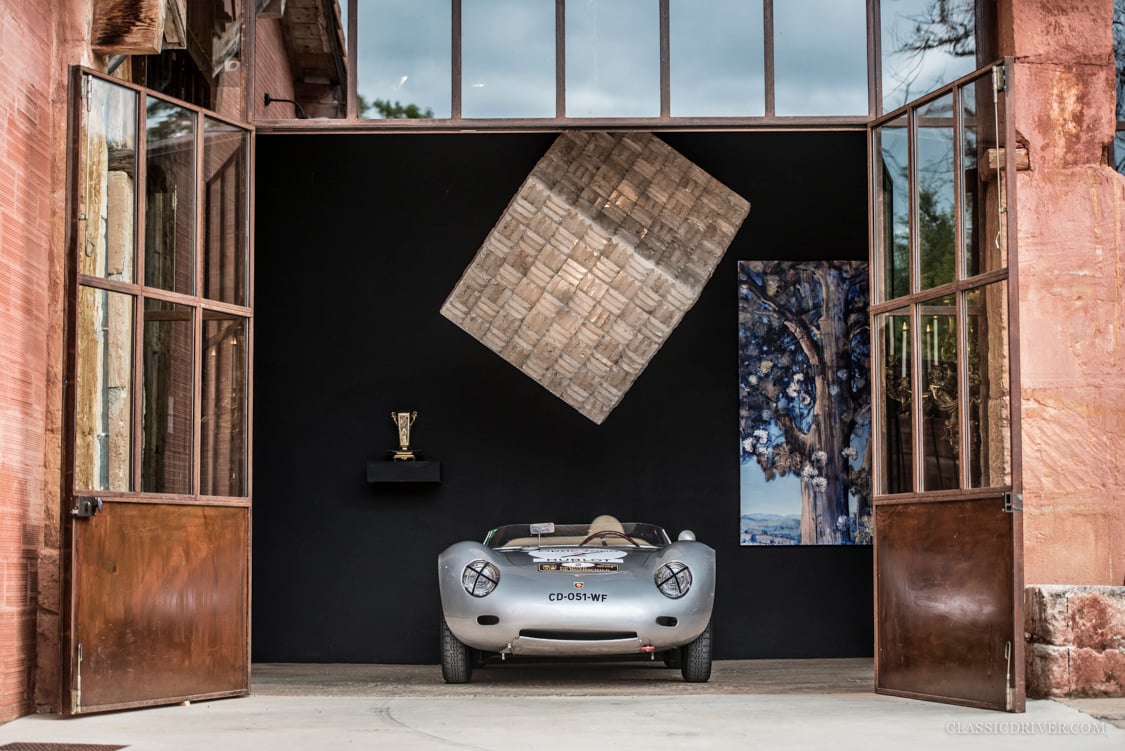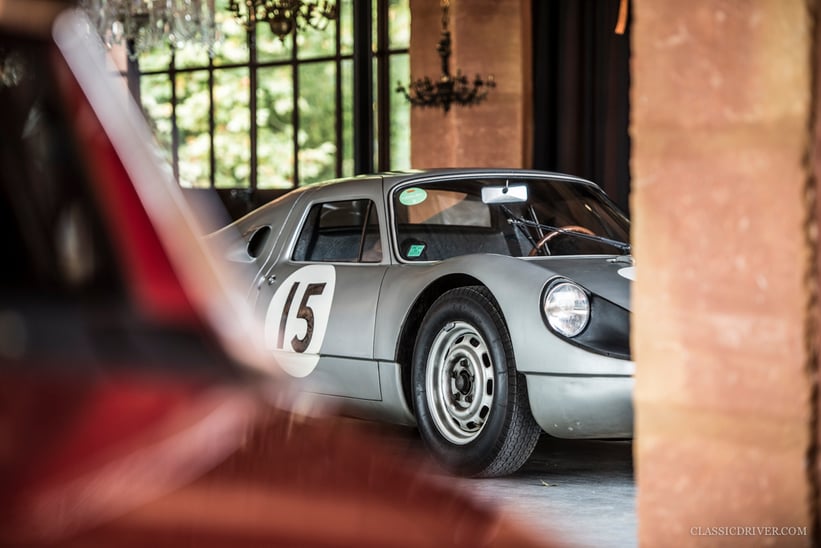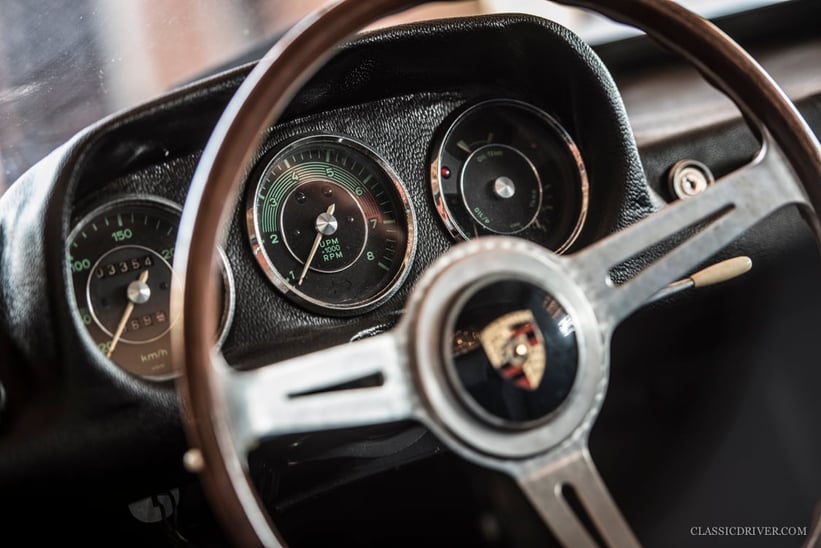 The Porsche 901 that Mathieu currently owns was a press car and, when he bought it, the Porsche factory gave him the full story. Not only was it a press car, but also the car used for a great many period advertisements, posters and catalogues – the most famous image being the one with Ferry Porsche. His Porsche 914-6, meanwhile, has a custom colour that can't be found on standard Porsche colour charts, as it was ordered in… (ahem) a Ferrari red. The Porsche 911 2.7 RS is an unmolested Touring version with a sunroof, kept in excellent condition and still with its original wheels. And last but not least there is the Porsche 904, one of the lowest-mileage examples you're ever likely to find. It has only 3,300km on the clock and, once again, has been preserved in an exceptionally original condition – but Mathieu nevertheless drives it regularly: "Even if I drive 1,000km a year, in 20 years it's still likely to be the lowest mileage of all 904s!"
Intrigued, we decided to ask Mathieu a few more questions…
A conversation with Régis Mathieu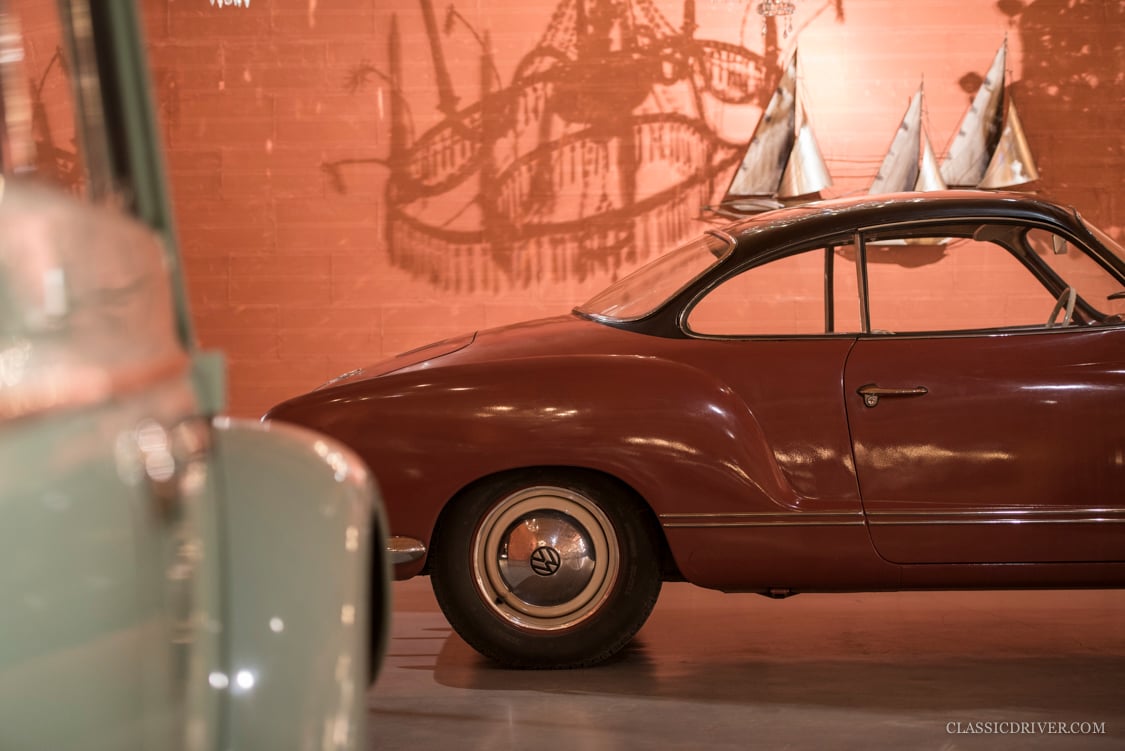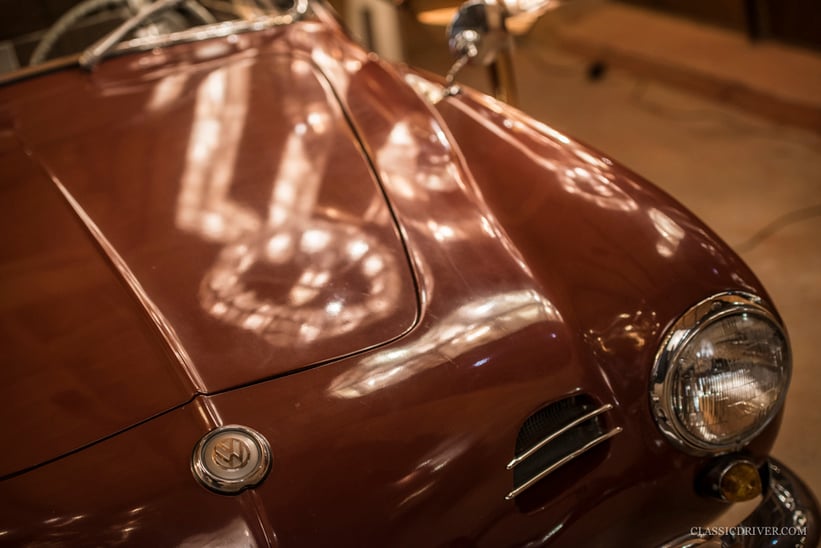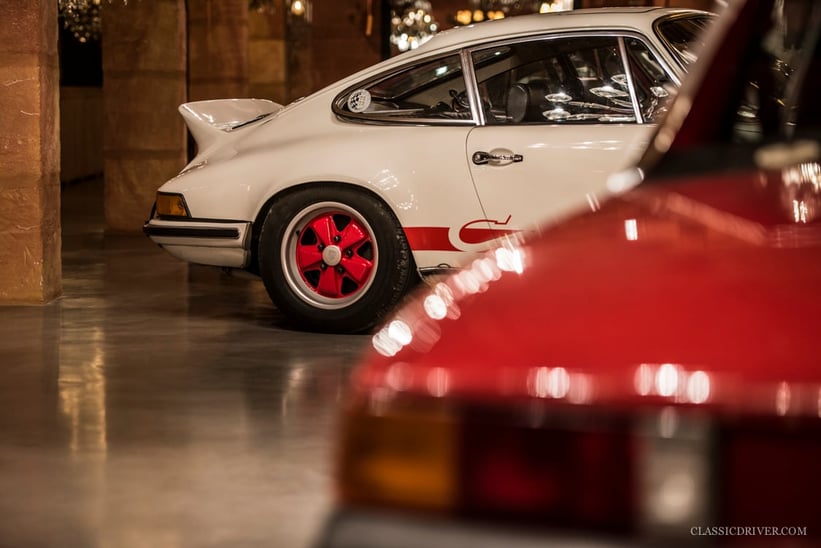 How did your collection start?
I bought my first car when I was about 16, and didn't yet have a driving licence. It was a Beetle, with some engine problems. At that time, you could buy a 1960s Beetle for very little money as nobody wanted them. I repaired it myself and sold it on, so that I could buy a convertible Beetle – but I soon sold that, too, to buy a 356C. This one I kept till I went to university… then I at last had an opportunity to buy the first car of my collection, a Speedster, so I sold the Coupé to do so. I was crazy about this car, even though all my university friends laughed at me.
So that was when you started a 'real' collection?
For a long time, I didn't see it as a collection. I was simply accumulating cars that I liked in my garage; nothing more. People increasingly told me that I "had to realise" I had a collection but the problem is, when you don't have a collection, you're focused on what you have. When you have a collection, you're focused on what you don't have… but want.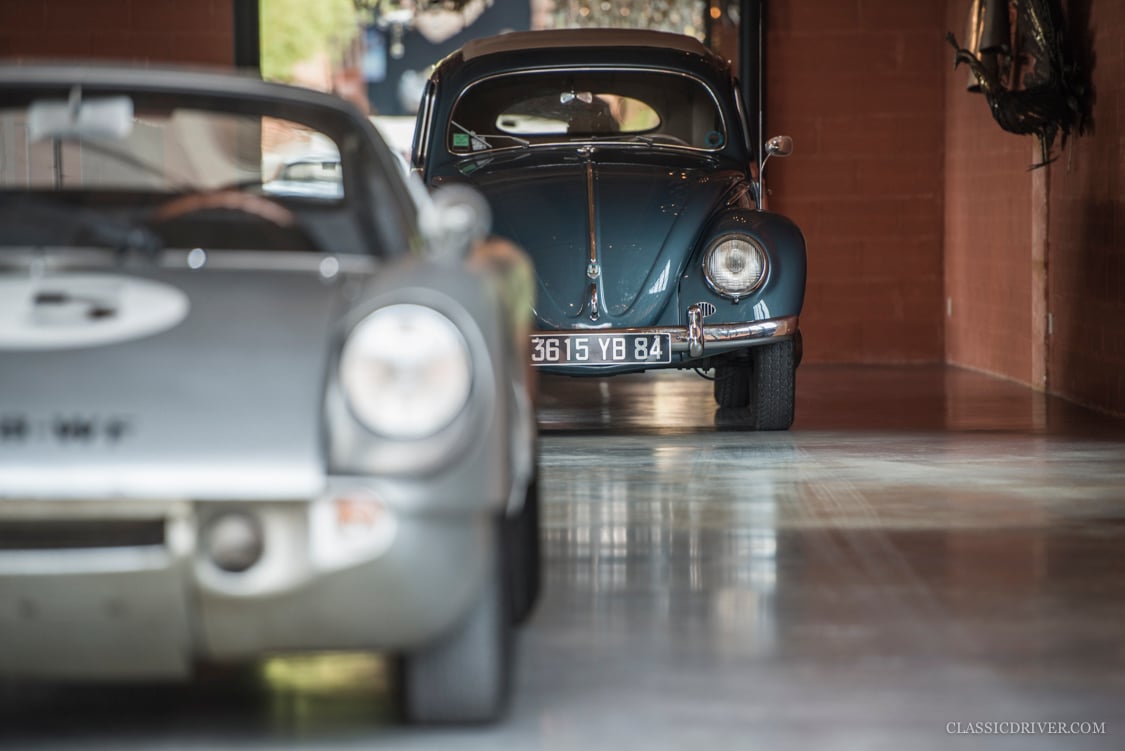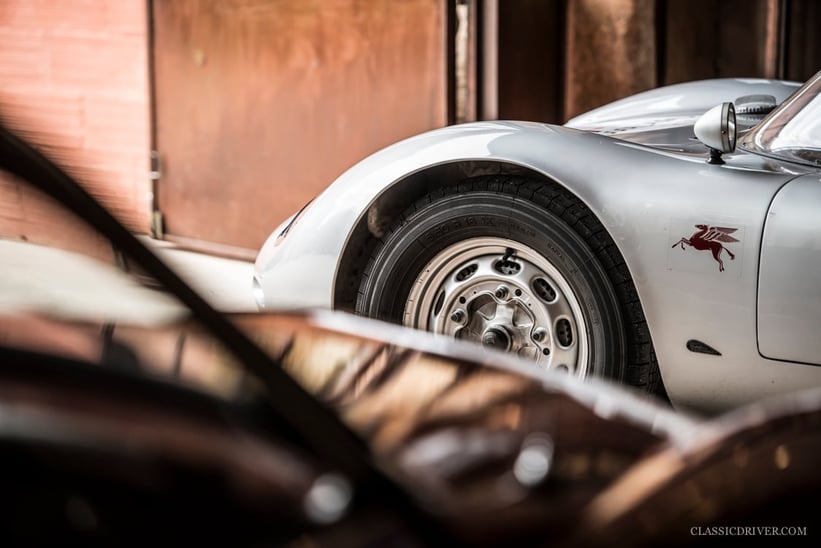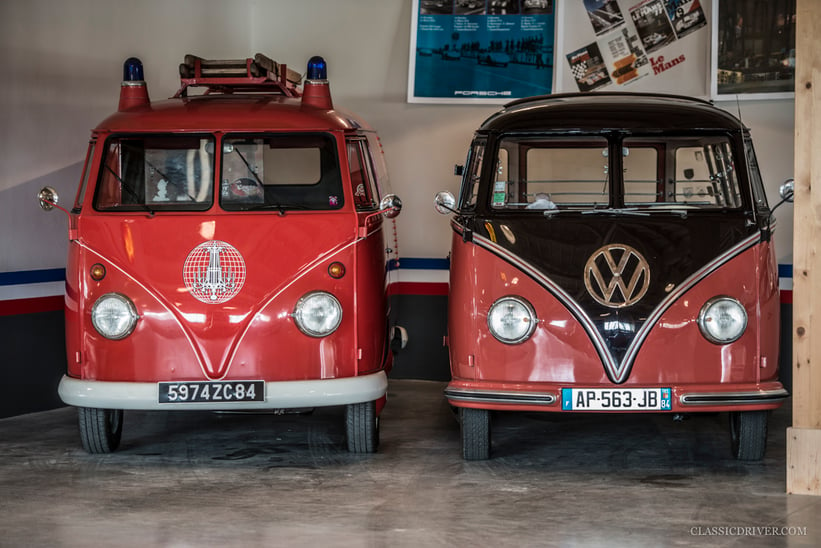 Why Porsche and VW?
Initially, I loved Beetles, and everything came from that. The Beetle is a clever car, very carefully thought out and well-made in comparison to many popular cars of that era. It's a simple car, a popular car, but there's an incredible 'empathy' element to owning one: you want to share it with other people! Actually, I feel as though I collect only one brand, not two, as all my cars were thought out and created by the Porsche family. And it's important to me to collect something that carries the name of its creator. That really counts.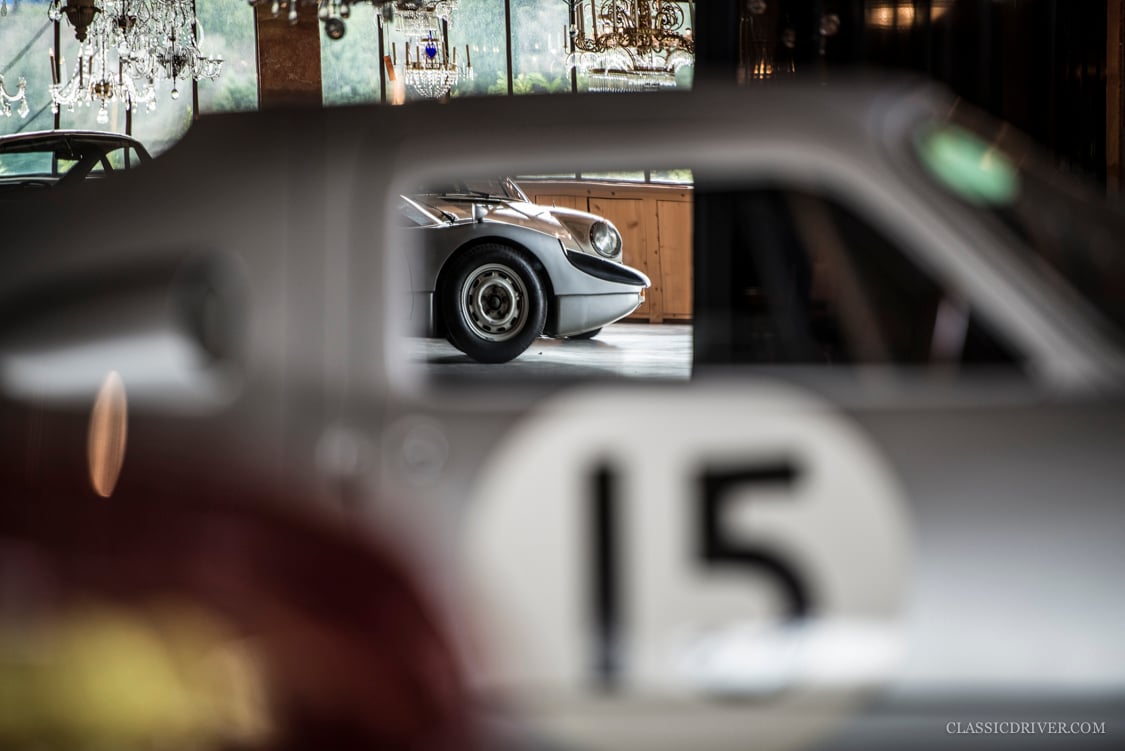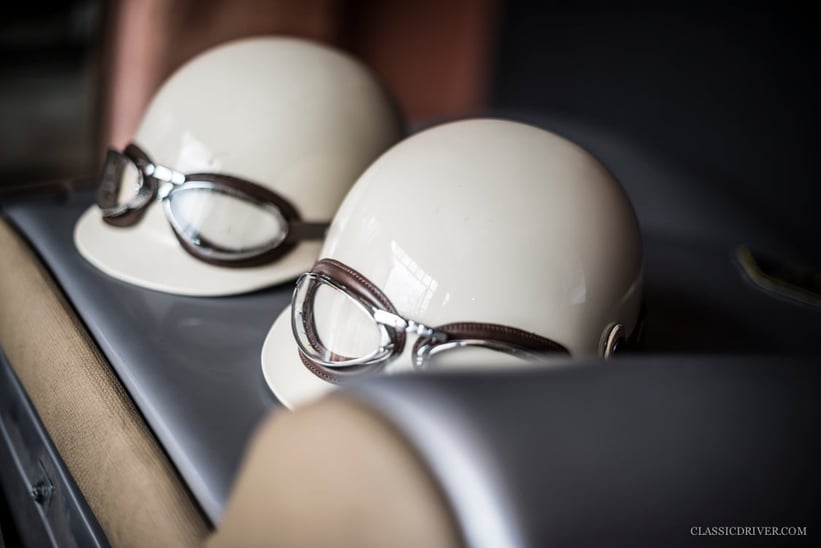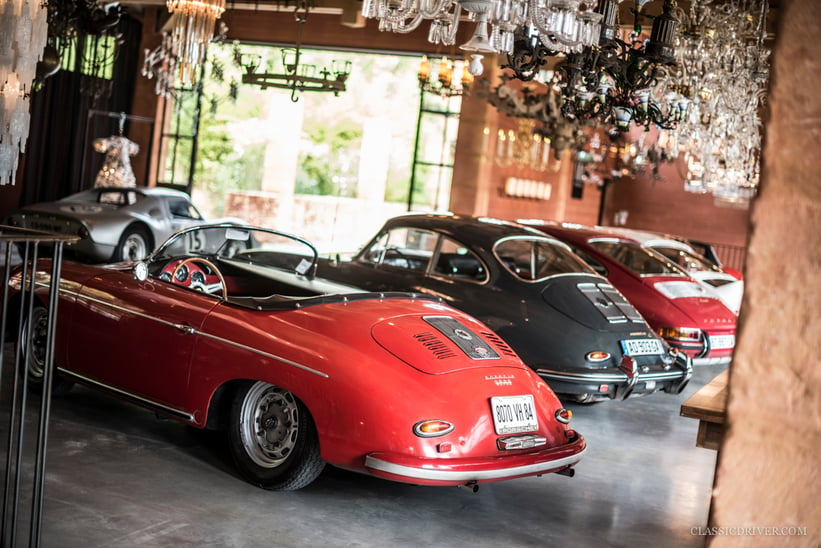 Do you drive all your cars, even the two prototypes?
I take a different car to work every day. That's the best way to enjoy my collection and to maintain the cars in good condition. A classic car needs to be run! I drive all my cars, but I particularly enjoy taking out the Beetles and 356s. As for the prototypes, it's a bit different. They both have Fuhrmann engines and are very sporty: the 718 drives like a kart. So, rather than going to work with them, I prefer to take them for a Sunday drive with my son, to go to Mont Ventoux or other mountain roads in the area.
If you could add one Porsche and one VW to your collection, what would they be?
For the VW, a Hebmüller Cabriolet. For the Porsche, a 912 Soft Window Targa – which will arrive in the next few weeks.
And if you could keep only one?
My Speedster, the first one. My first love.
Photos: Rémi Dargegen for Classic Driver © 2014