The Bulldog is back - Aston Martin's 200mph 80s spaceship is reborn
Meticulously restored to its former glory by world-class specialists, Classic Motor Cars, the Aston Martin Bulldog has finally completed its restoration and is ready to attack the double tonne.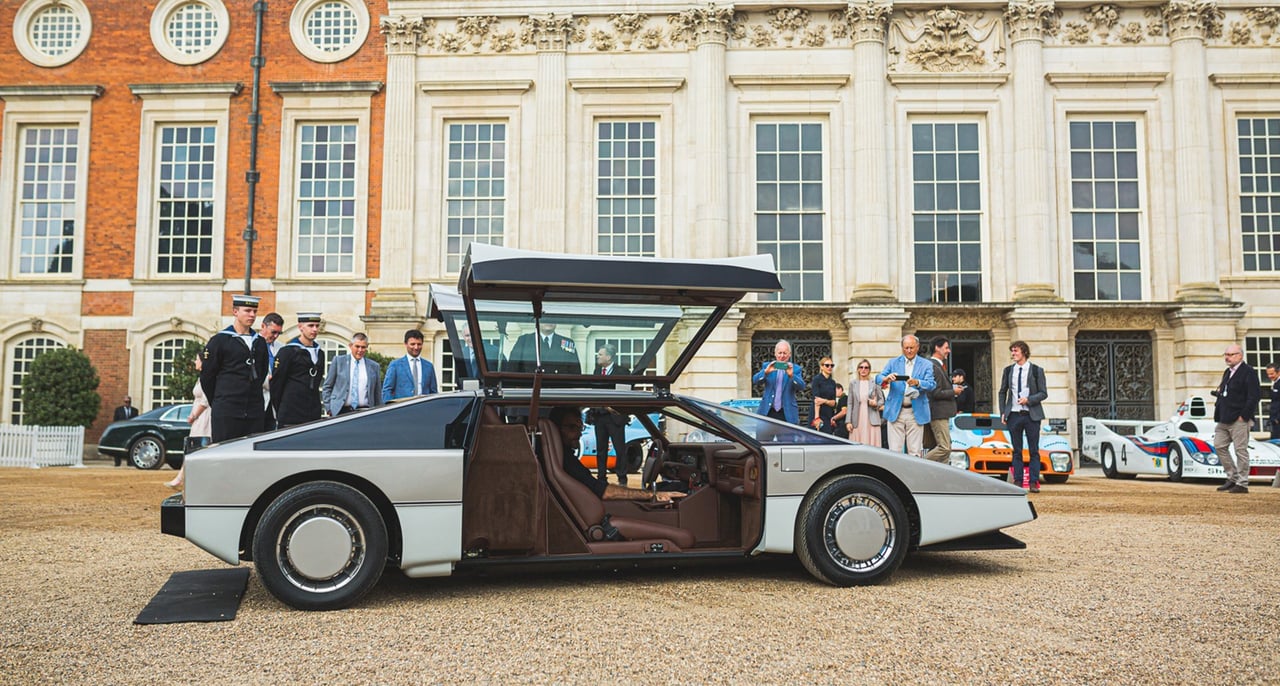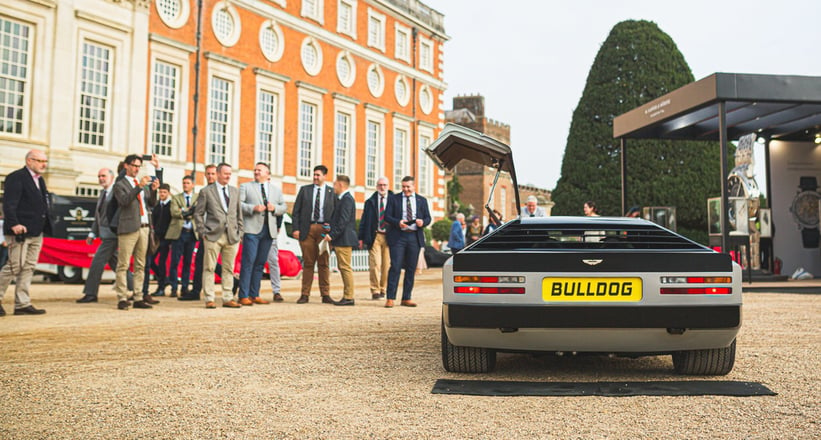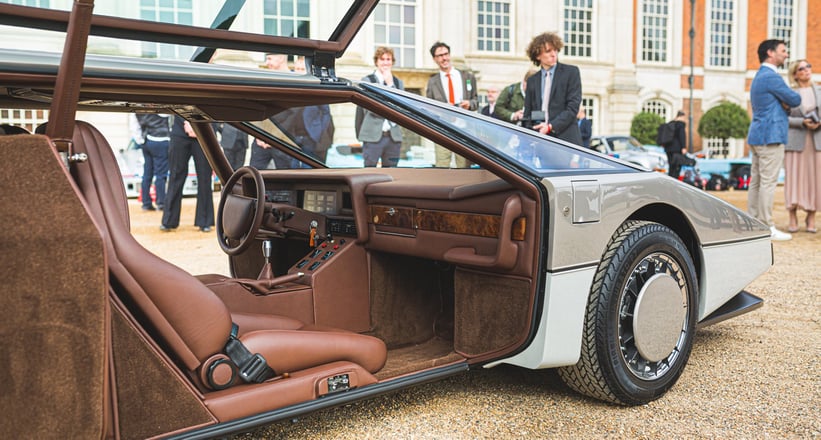 Just under a year after we first met with project manager, Richard Gauntlett, perhaps the world's first hypercar has at last been restored back to designer Wiliam Towns' original radical vision for a 200mph luxury spaceship. No less visually impactful than it was when it was first completed in 1979, the Aston Martin Bulldog really is stealing the show here at Hampton Court Palace, and what a joy it is to see its futuristic wedge silhouette in silver as originally intended, having laid dormant for 35 years. The interior too has been returned from beige to black and dark brown, as it was the day it emerged from Aston Martin's factory. This has all been done as part of an exhaustive 6,500 hour restoration that saw the Bulldog completely stripped down to bare metal, with every original nut and bolt meticulously catalogued for its reconstruction.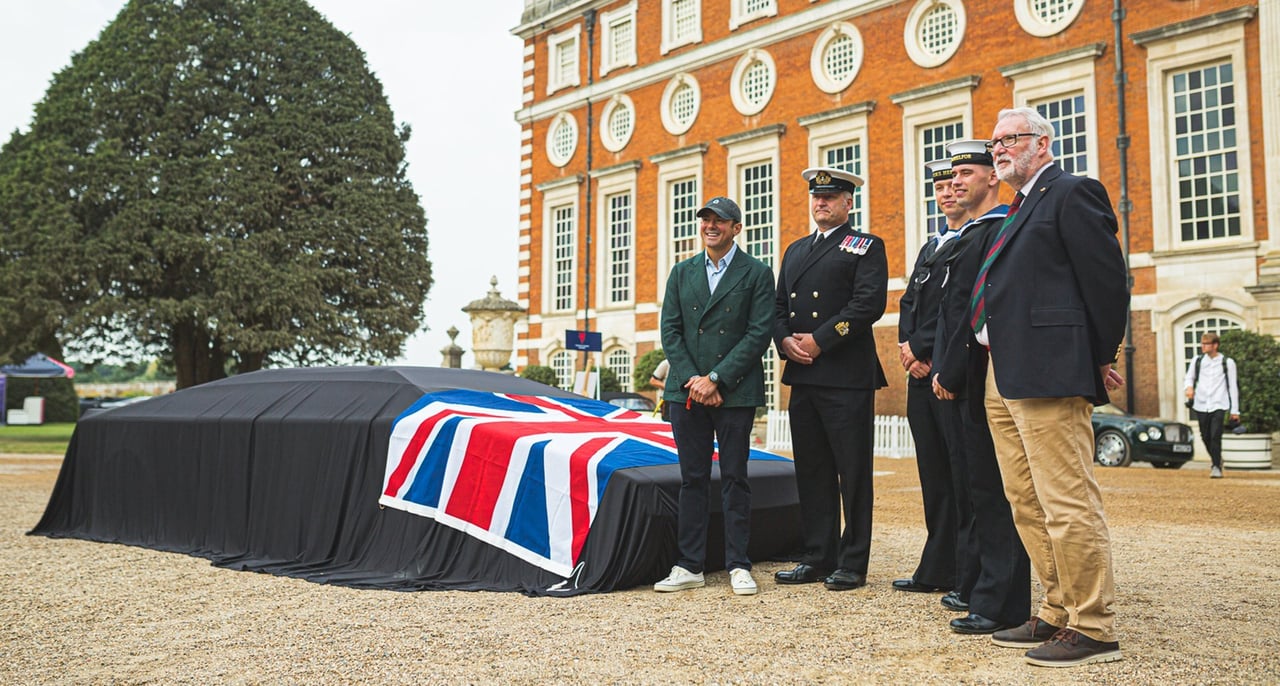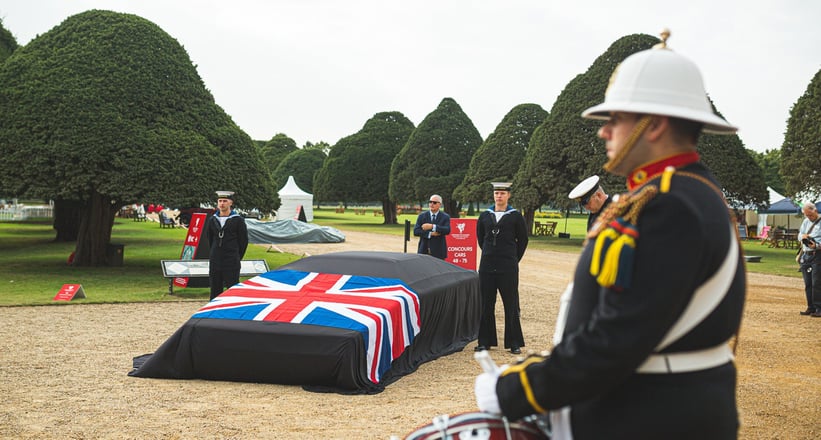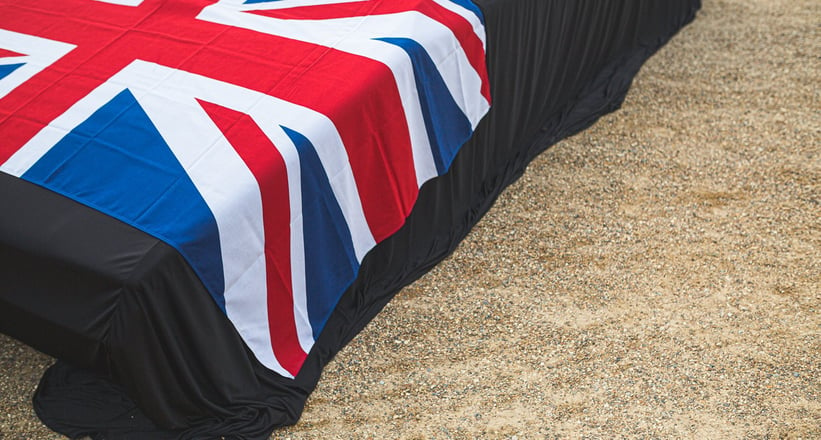 However, Richard Gauntlett and owner, Philip Sarofim, aren't content with just stunning the crowds here at the Concours of Elegance, because they're committed to seeing the Bulldog achieve its full potential and break the 200mph barrier. During the car's original shake-down at the MIRA test track in Nuneaton way back in 1980, the Bulldog managed to crack 191mph — at a time when the Lamborghini Countach could only hope of kissing 180mph. What's more, that was with a whole herd's worth of leather, two passengers aboard, and space constraints due to MIRA's size.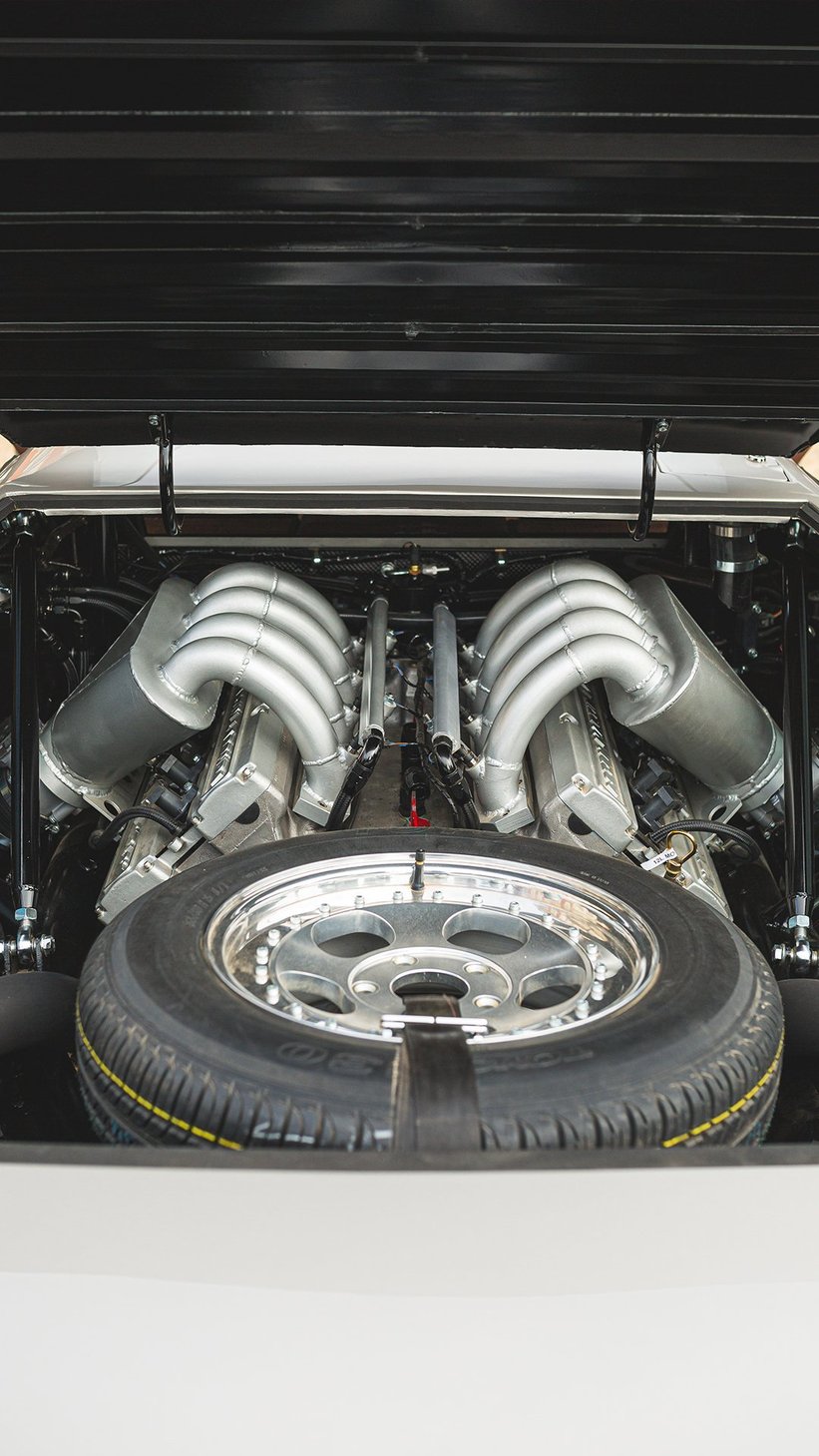 "It didn't fail to reach 200mph in period, it never had the chance", says Richard, "It will be wonderful 40 years on to give it the status it deserves in the automotive world, show what it was and is capable of, and hopefully inspire some future automotive designers in the process". Now that the Bulldog's 600hp 5.3 litre twin-turbo V8 has been comprehensively reconditioned back to full health, Richard and Philip will be taking the Bulldog to a Royal Naval Air Station. There, it will stretch its legs and finally topple the 200mph barrier, a feat that wouldn't be completed by the Ferrari F40 until 1987, almost a decade after the Bulldog first emerged.
Photos: Rob Cooper for Classic Driver © 2021