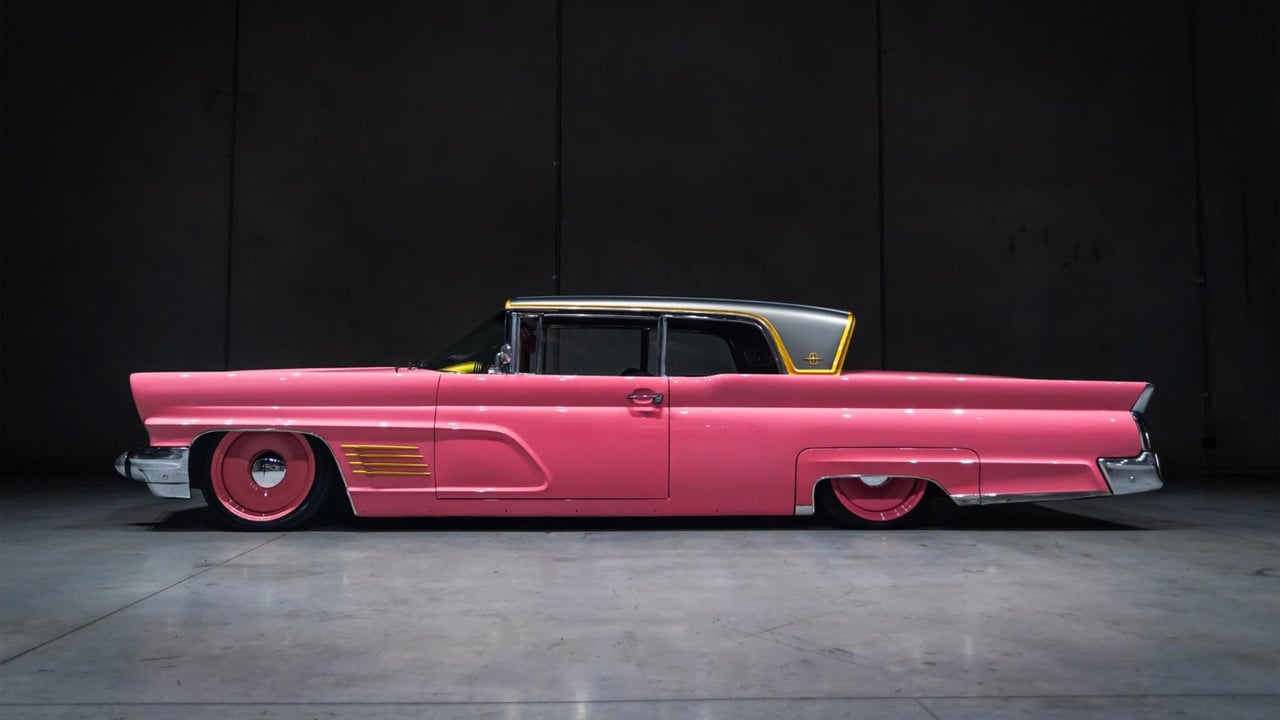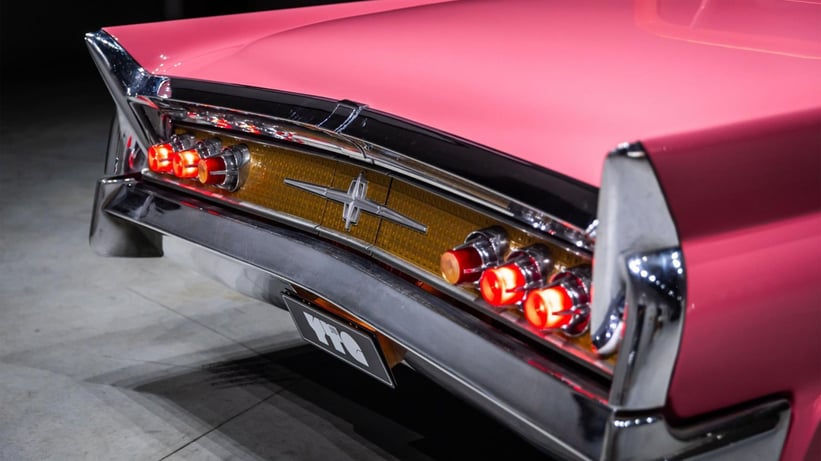 It was a car driven by some of worldwide culture's brightest stars and the politically elite. From Elvis Presley to Frank Sinatra, Elizabeth Taylor to World-renowned architect Frank Lloyd Wright, there was one car that took the fight to the fierce competition from its European rivals, and yet, the Lincoln Continental came out on top.
While this enormous land-yacht was being used by A-Listers, there was no shortage admiration from sub-cultures, and as the decades rolled by, the Continental was transformed into a symbol of pop-culture. Public Enemy, 2 Chainz, 50 Cent, Kid Rock, Snoop Dogg, and even Toby Keith have all expressed their love for the Continental, with Beastie Boys showcasing just how practical the car was in 'The New Style': "Went to the prom, wore the fly blue rental. Got six girlies in my Lincoln Continental."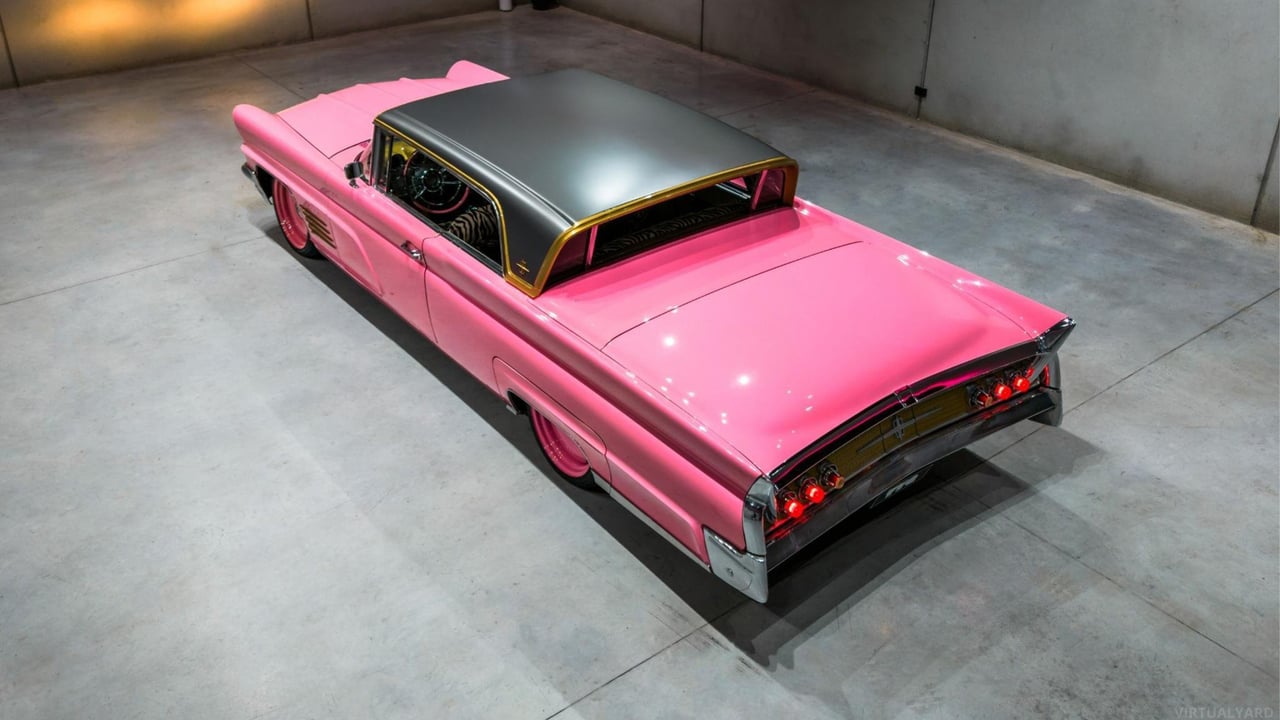 It's a car that already oozed style, but few are as eye-catching as this example from Australia-based dealership Young Timers Garage. Starting life as one of just 1,461 Mark V Coupés ever made, this 1960s delight was given the full 'neck-breaker' transformation, sporting Hot Pink paint and more gold-plated accents than Huggybear's neck piece.
Originally a two-owner California-delivered Lincoln, this Continental was imported to Australia where it was slammed and customised to create the ultimate summer cruiser. The Continental's nearly 19 foot long bodywork looks better than ever, with space-age fins and straight lines aplenty. Setting off the already jaw-dropping front end is a gold-plated grille, which, combined with the smoked yellow headlights, makes for quite the sight as it glides down the road. Everywhere you look on the exterior of this mammoth coupé, a new detail catches the eye, from the golden accents that appear to stream off the front arches like water droplets, to the dinner-plate style 20-inch Detroit Steel Wheels that are, of course, colour-matched to the body. Helping to keep the body as close to the ground as possible, while ensuring this barge can maneuverer speedbumps with relative ease is a neat "Accuair" air ride suspension system housed in the trunk, allowing each corner to be individually activated if desired.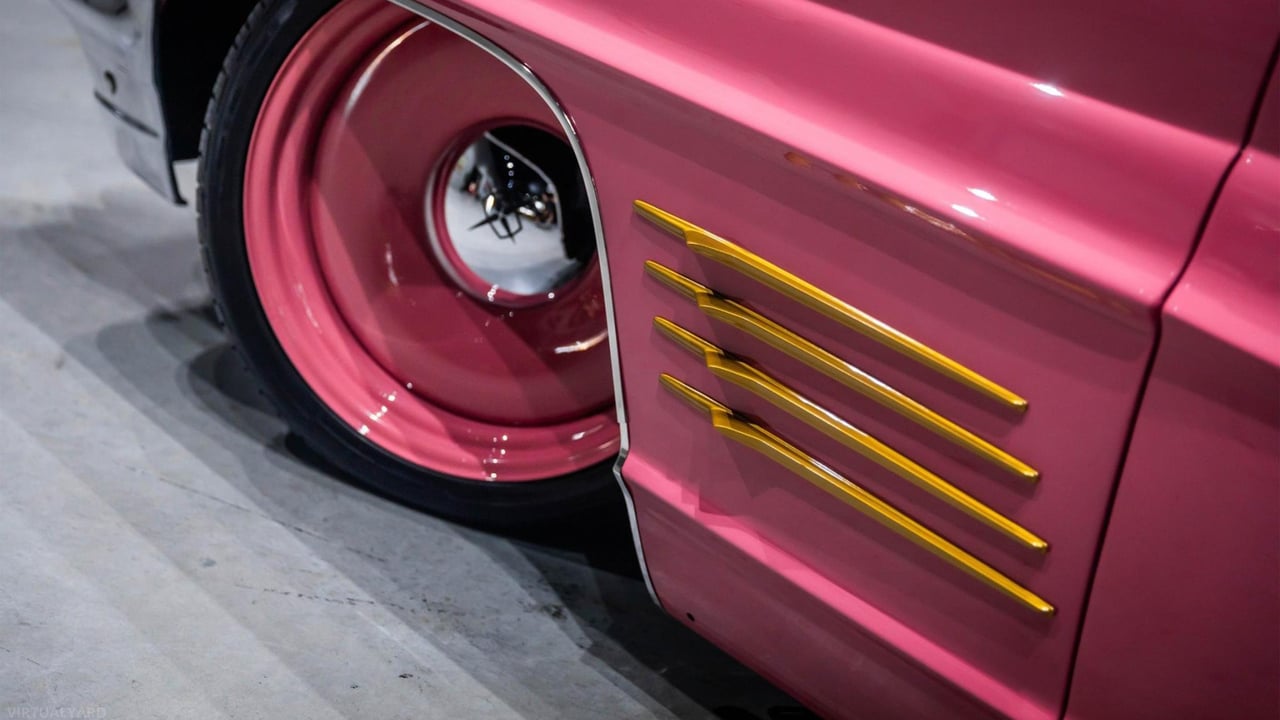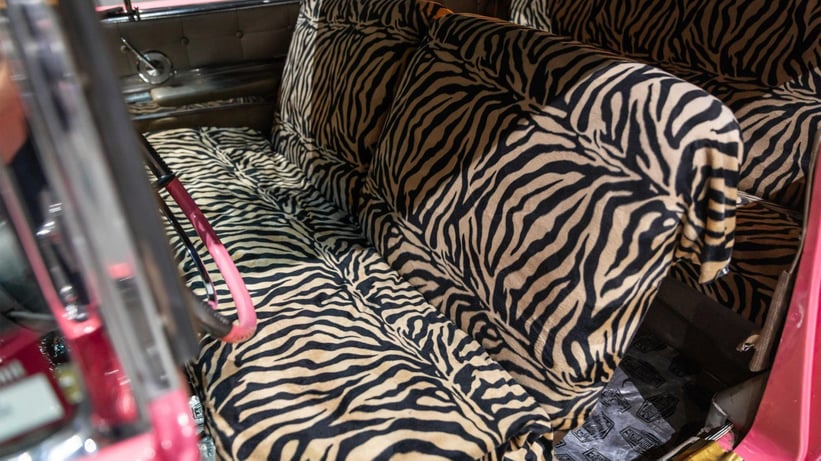 The exterior looks a million dollars and, thankfully, this Lincoln's interior and internals have also been given the Midas touch from the grooviest of gods to match. Under the Fiat 500-sized bonnet sits a period-correct 430 cubic inch V8, which has been full rebuilt with a healthy dose of chrome and gold accents to tie in with the overall theme. Step inside this American dream to be transported to the coolest back-street nightclub in the whole of 1970's Manhattan. Zebra patterns adorn the bench seating, while flourishes of Hot Pink and gold can be seen throughout the spacious cabin, including accents on the steering wheel and dashboard, all finished off with more chrome than one could ever possibly need.
It may not have been the fastest car to roll out of Ford's efficient assembly line, nor the most agile, but what this Lincoln Continental lacks in speed and handling, it more than makes up for in charisma. An already effortlessly stylish car, this Continental has been taken on the wildest of nights out to return with memories of an unforgettable evening, making this candy example truly unlike anything else on the road. Now, where did I put my Mink coat?