Autosalon Isartal: An entire sports car symphony under one roof
The fact that Thomas Franz, managing director of Autosalon Isartal, started his career at Porsche over 30 years ago helps to explain the variety of Zuffenhausen sports cars on offer by the dealer today. But that's not everything that can be found in the showroom near Munich...
From Aston to Zagato, Autosalon Isartal can offer you a vast choice of daily-drivers from the last four decades; but if you insist on holding out for a Porsche, you'll find Carreras and Turbos from the F Series to the 997 - or so we discovered when we recently visited the showroom.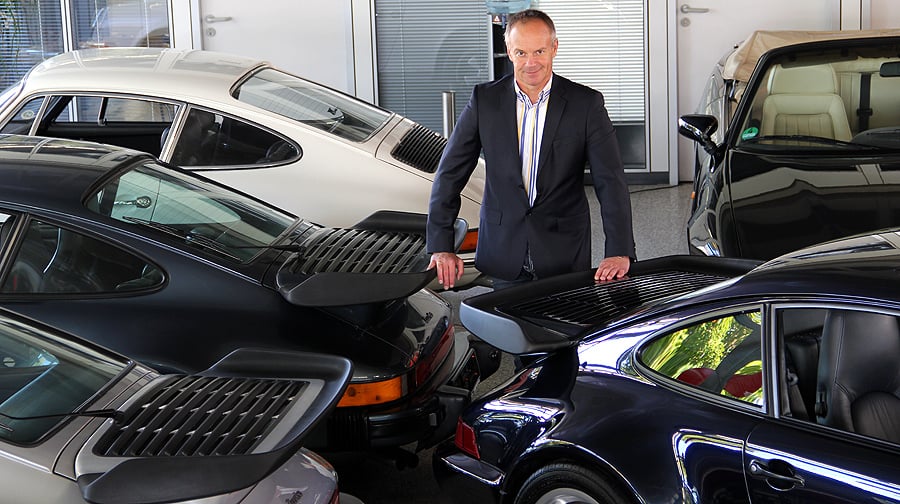 The choice of Mercedes SL models, meanwhile, ranges from the Pagoda to the R129. Aston Martin? V8, Virage and DB7, or how about a Ferrari 328 GTS, 456 GT or F430? Not to mention the last two generations of XK Jaguar in attractive colour combinations. Anyone who fancies a hugely luxurious saloon at a shockingly affordable price would do well to look at the Bentleys. And on every vehicle, you can ask Autosalon Isartal for a one-year warranty.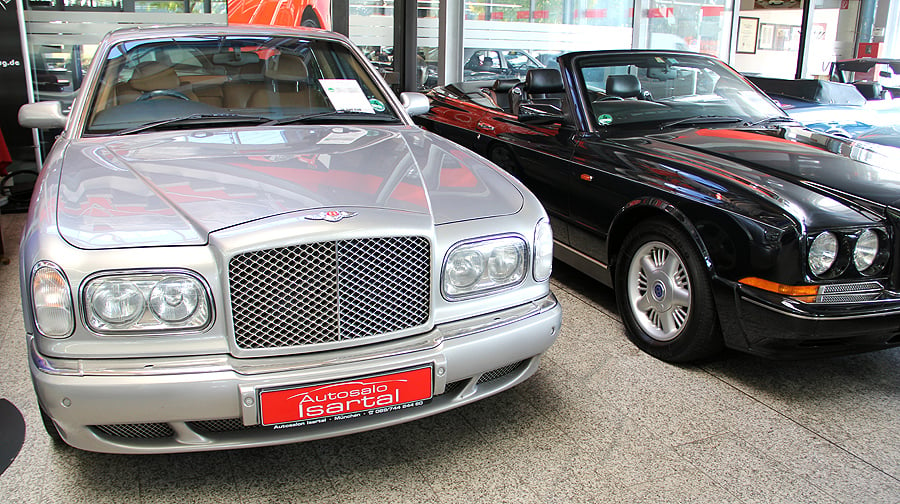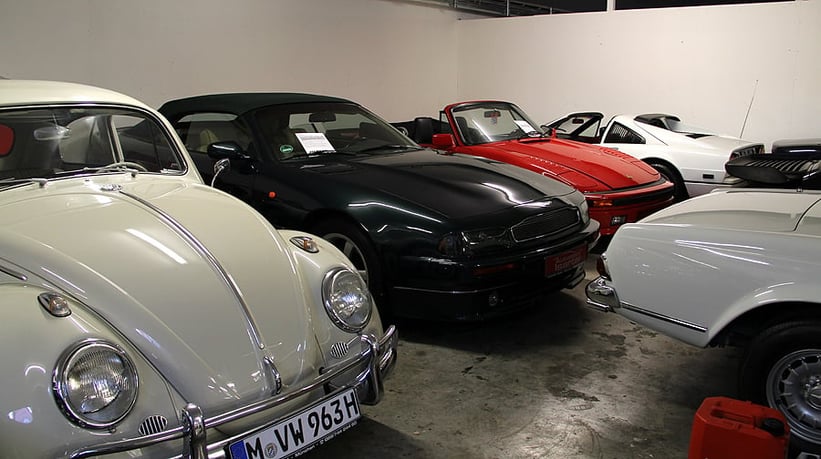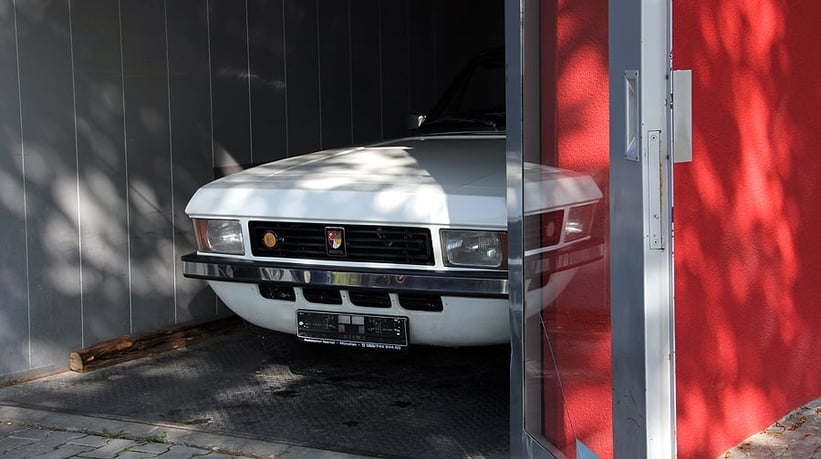 One floor down, and things start to get really exotic. Here slumbers a 1978 Bristol 412 SII Targa Zagato , an Aston Martin V8 Volante with long wheelbase or a Porsche 911 'Flat-Nose' Turbo Cabriolet. It amounts to an entire symphony of sports cars, all playing under one roof.
Photos: Classic Driver