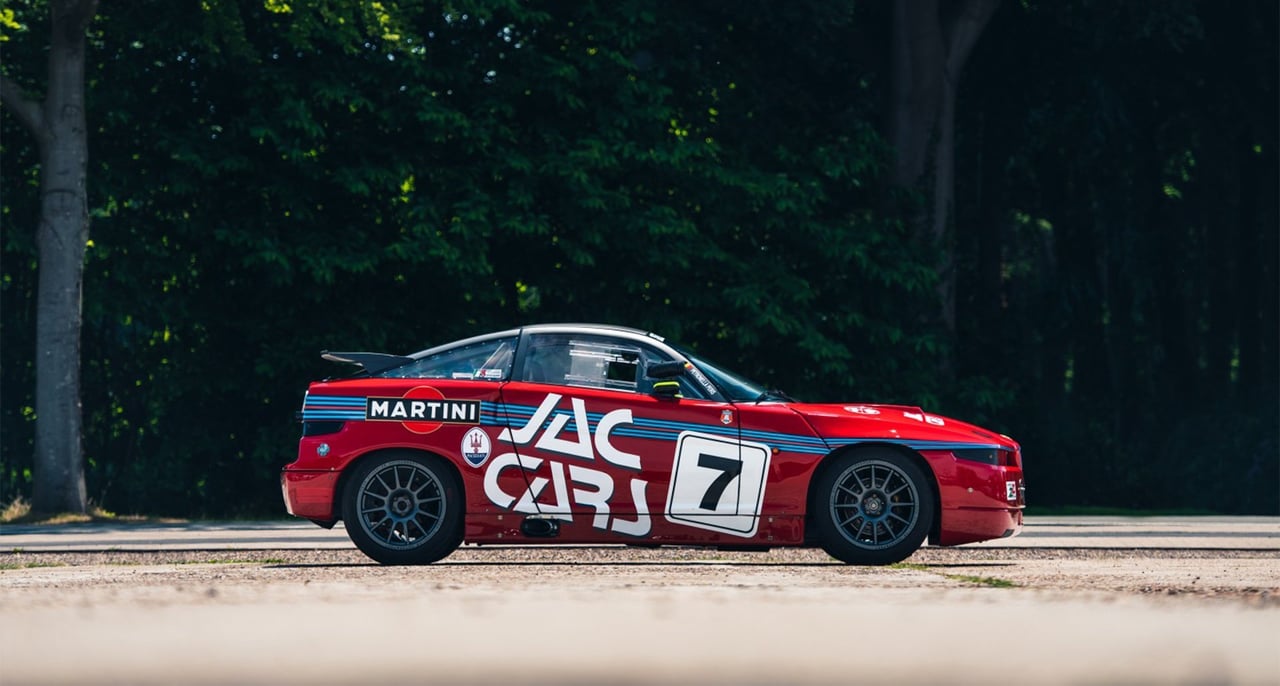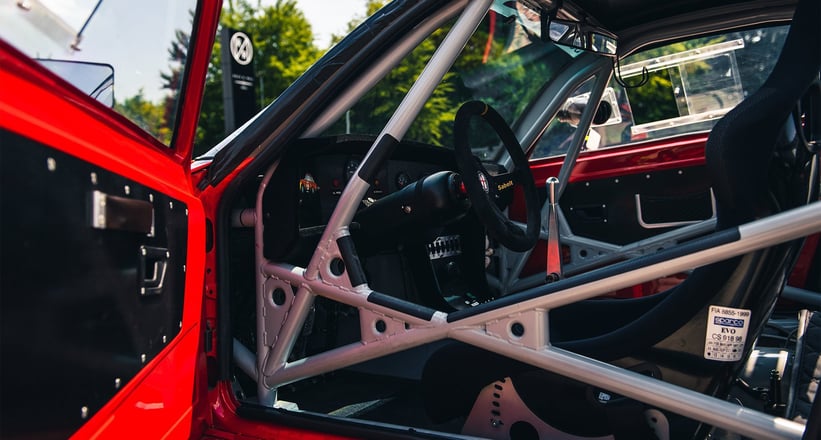 Dividing opinions since it was launched in 1989, the Alfa Romeo SZ is certainly a car that turns heads as much as it produces grins from those behind the wheel. It was designed by Zagato, a design house known for some rather outlandish designs and its forward-thinking ethos toward the automotive world.
With the SZ, the idea behind the polarising exterior was to evoke emotions and to start conversations around design and how each tiny element can be showcased in its own way. As a road car, the SZ is, if nothing else, truly special, but a race version? Now you've got our attention!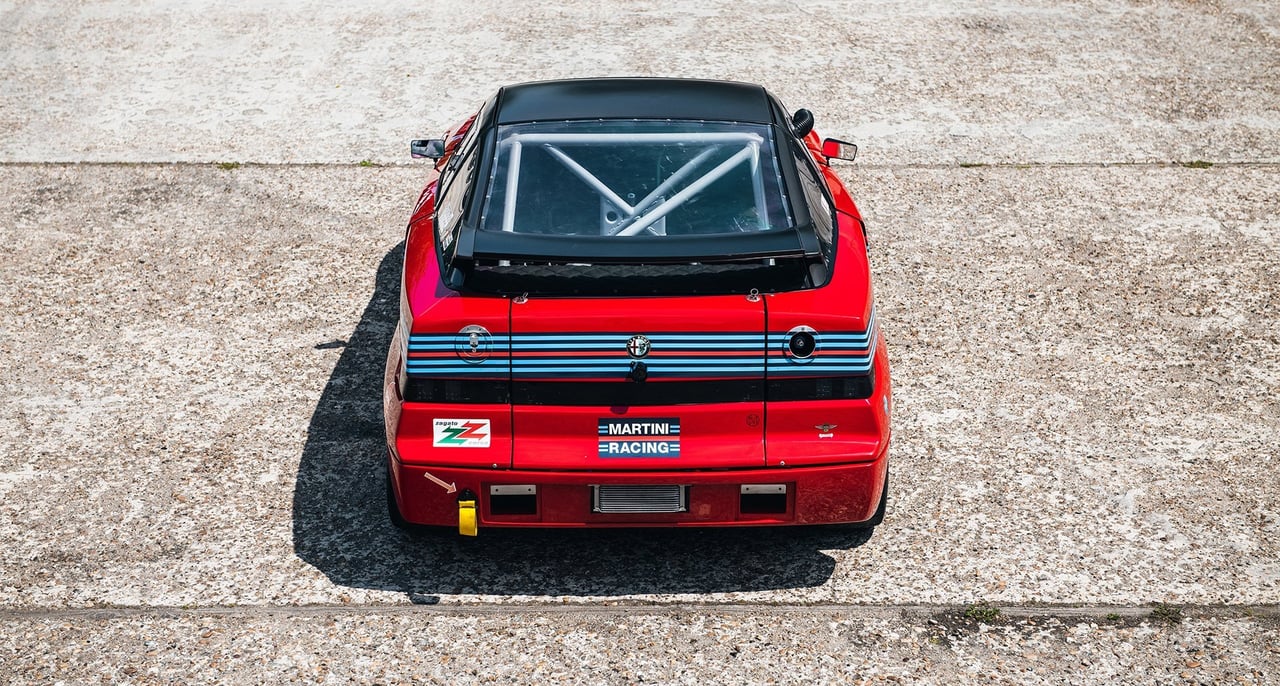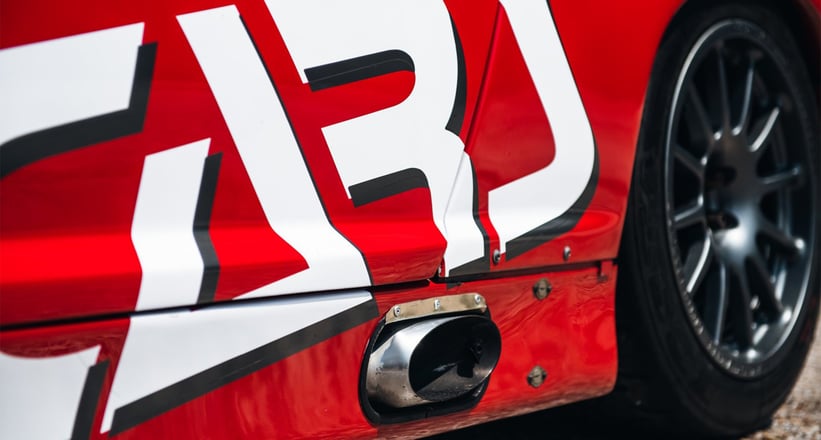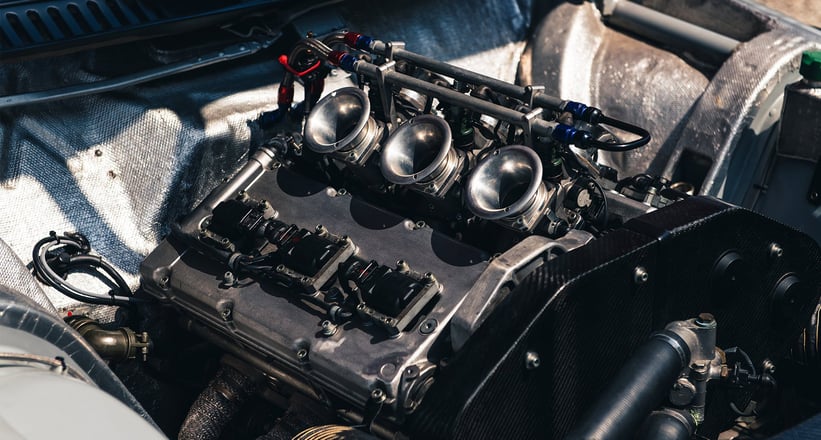 Only about a thousand road-going SZs were assembled by hand, making the affectionately named "Il Mostro" a rare beast to spot on our roads. From the thousand created, it's reported just 13 were adapted into a single model racing series, allowing them to race on circuits throughout Europe, but mainly in Italy at iconic locations such as Imola, Misano, and Mugello.
Gone is the lavish leather interior, replaced with a plethora of Alcantara and carbon fibre, ensuring no unnecessary weight is included and allowing that glorious 3.0-litre 12-valve Busso V6 to be stretched to its limit. This virtually new engine has only been used in very light testing and is said to power the rear wheels with a mightily impressive 320 bhp.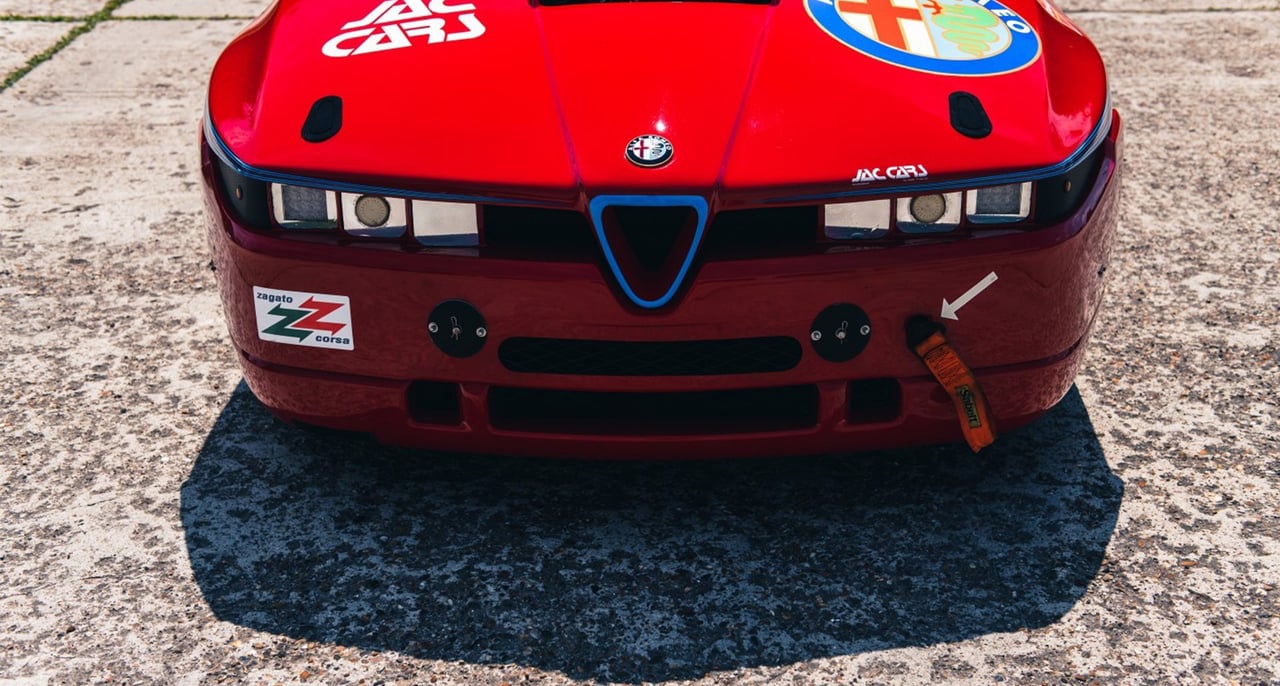 With such a short wheelbase, as well as a powerful motor up front, this SZ is likely to dominate out on track, all whilst making some fantastic engine sounds in its wake. With a price tag of € 129,900, it is also somewhat affordable when you consider its rarity and importance as a piece of design for both Zagato and Alfa Romeo during the 1990s.
It's incredibly rare to see even a regular SZ in the flesh, with so few being driven and so many quietly tucked away as prices continue to soar, but to discover one of just over a dozen ever made to tackle the track is something of a unicorn! If your stable is missing one, head to Rock 'n' Roll Classics to enquire!