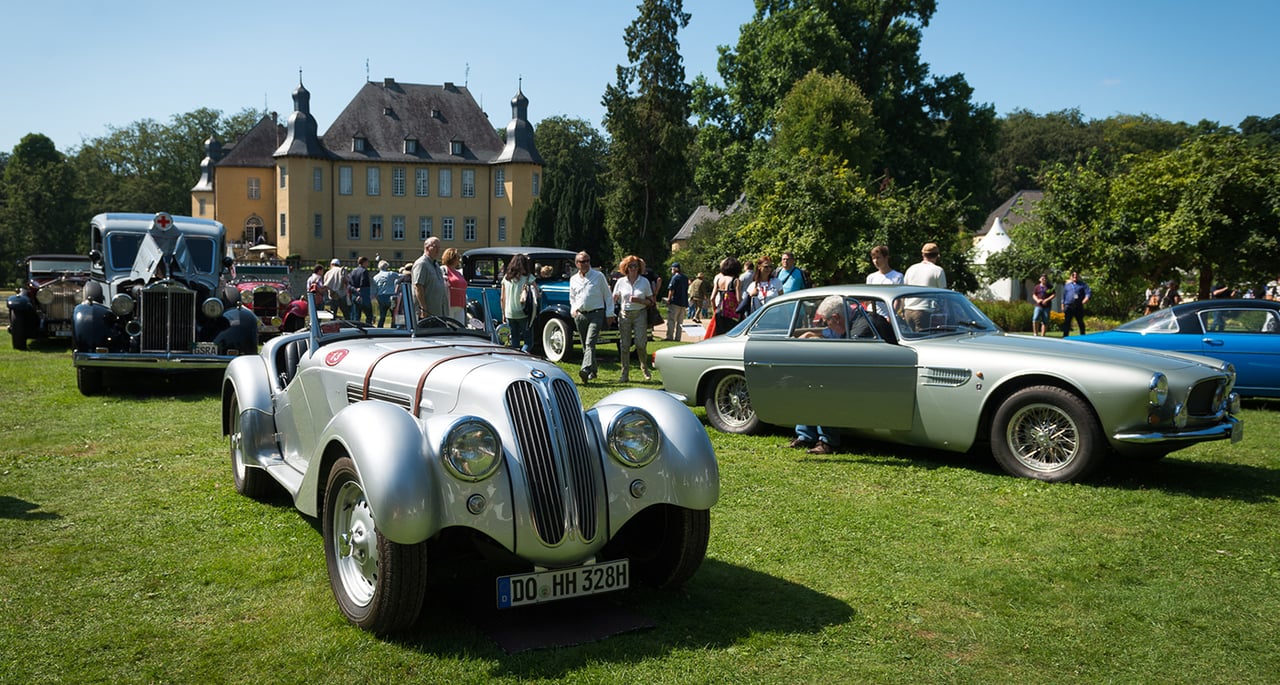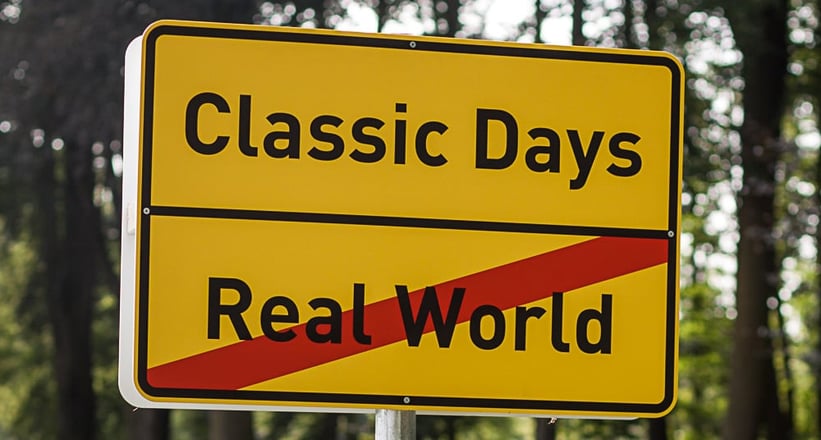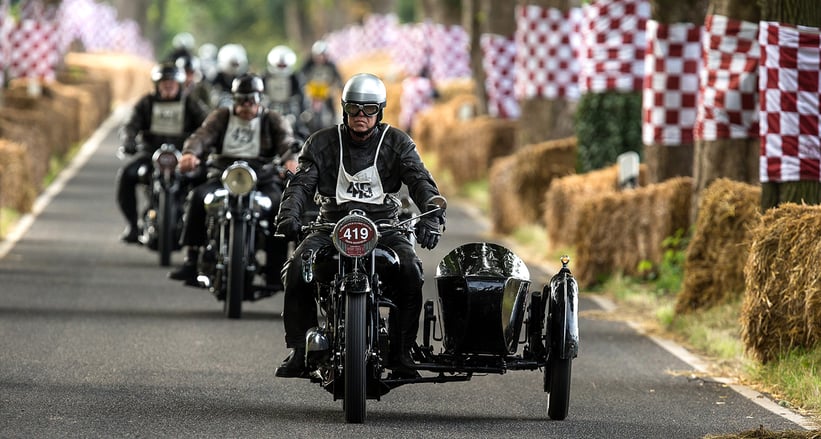 Approaching the entrance to the Schloss Dyck, we spotted a humorous sign with 'Classic Days' above 'Real World', the latter of which was crossed out with a red line – we were leaving reality. It was a nice detail that summarised the festival perfectly, as the attractions both on the track and in the extensive grounds were first-class, on an international level.
Racing legends and a great comeback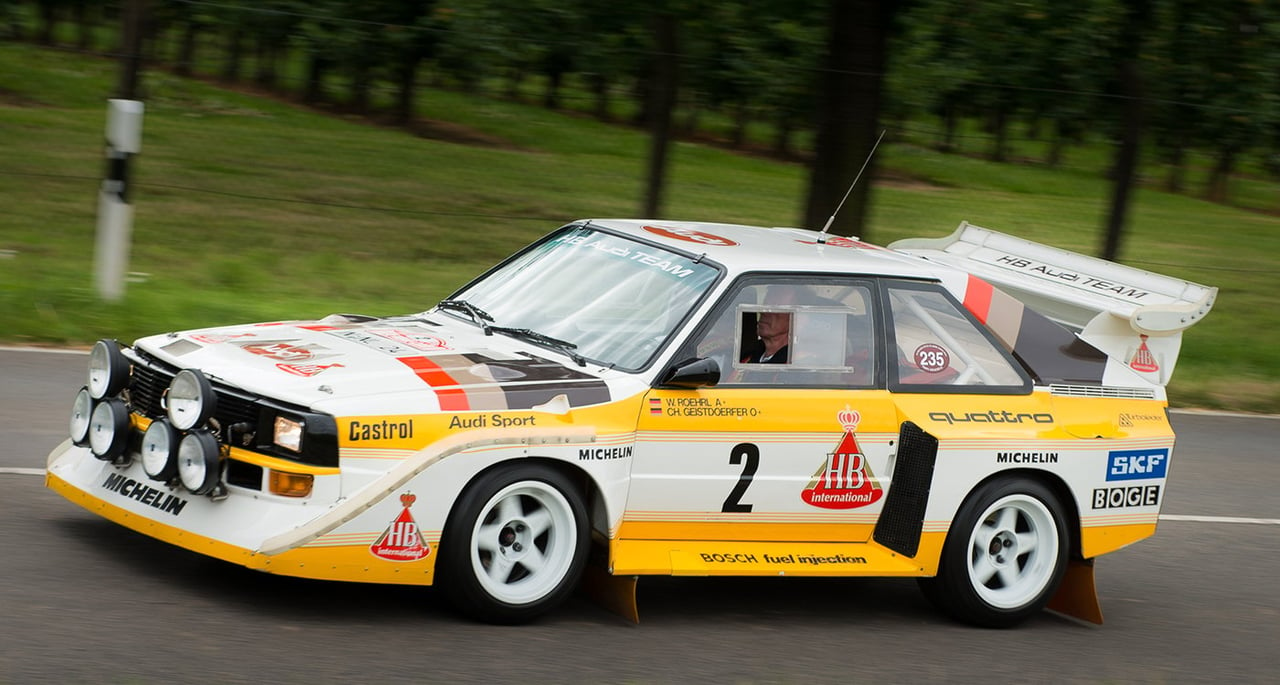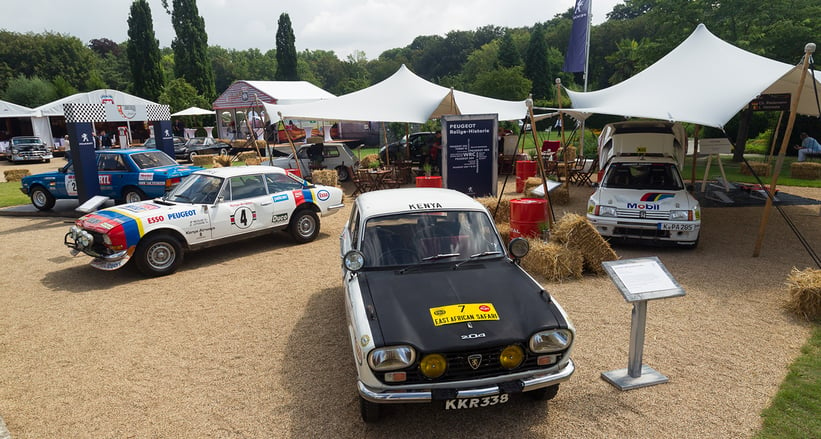 In the new paddock, racing enthusiasts were offered an insight into the world of historic motorsport. One could, for example, look over the shoulders of Audi Tradition's master mechanics as they prepared the seldom seen S1 Sport Quattro prototype for its demonstration runs. There was frenzied excitement when the seven-times German Rally champion Matthias Kahle strolled through the paddock to his Skoda 130 RS; Walter Röhrl was also on hand to shoot the breeze with fans, both old and young.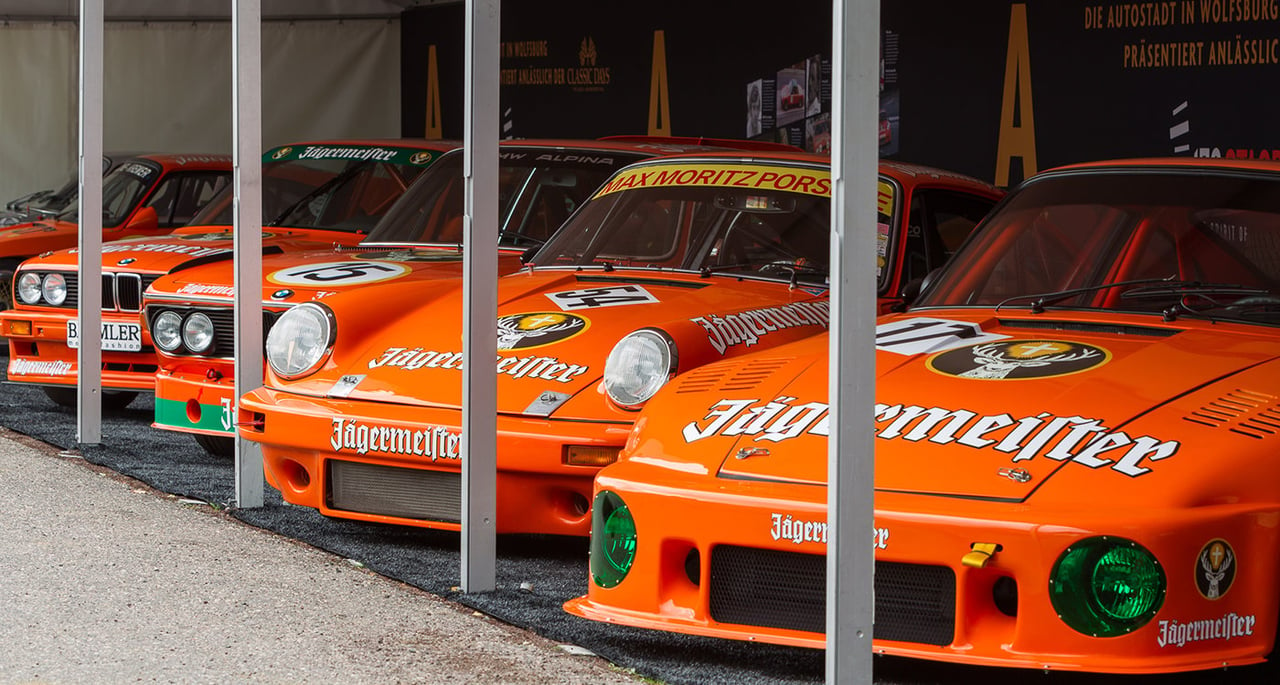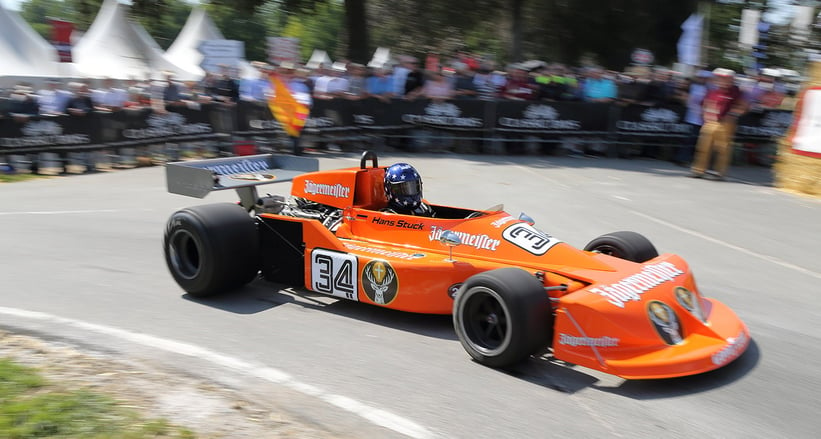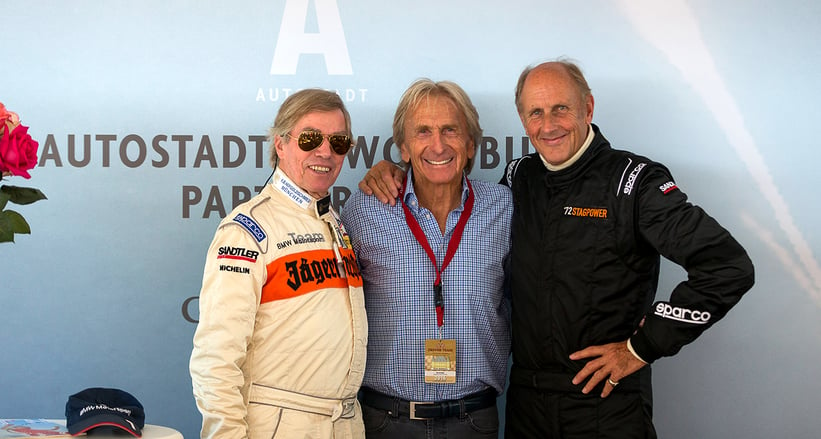 The real crowd-pleasers on and off the track were the bright orange machines of the Jägermeister Racing Team. Entitled '72 Stagpower – The Spirit of Jägermeister Racing', the class celebrated the impressive comeback of Eckhard Schimpf's legendary team. A total of nine cars were in attendance, including the Ford Capri RS, a Kremer Porsche 935 K3 and the ex-Stuck March Formula 1 car. The first official appearance of 'Team Orange' for many years naturally attracted several of its alumni, including Hans-Joachim Stuck, Prince Leopold of Bavaria, Jochen Mass, John Fitzpatrick and Mario Ketterer.
Automotive garden party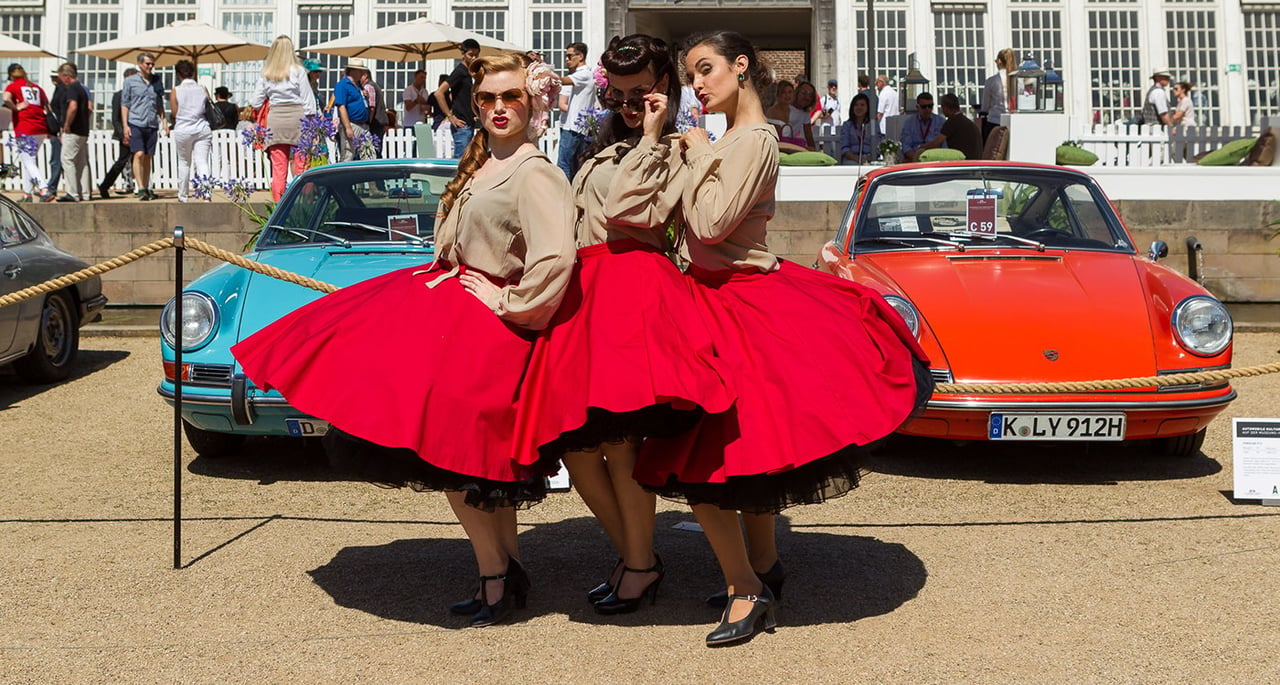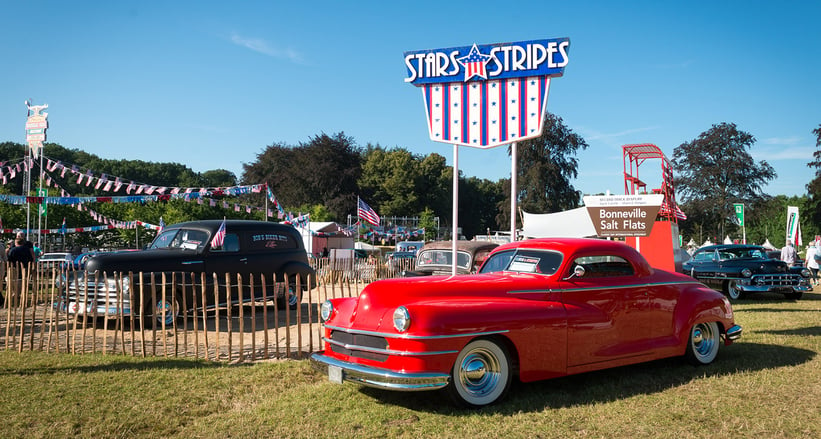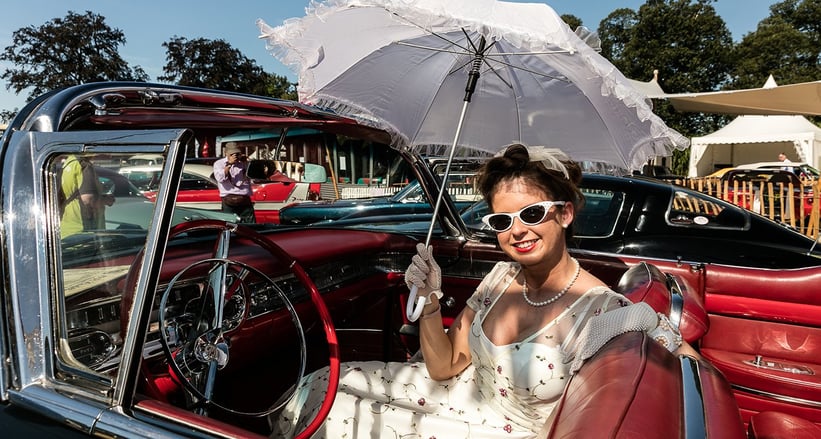 The expansive and elegant castle grounds played host to a stunning automotive garden party, where visitors were invited to picnic alongside their classics or simply stroll around a superb selection of rare cars in the orangery peninsula. A walk through the bamboo park was also highly recommended, where various automotive clubs presented their lovingly maintained classics between metre-high plants. American enthusiasts were also well catered for, with a diner and a drag strip filled with iconic classics from across the pond, presided over by rockabillies and ladies dressed in petticoats.
At eye level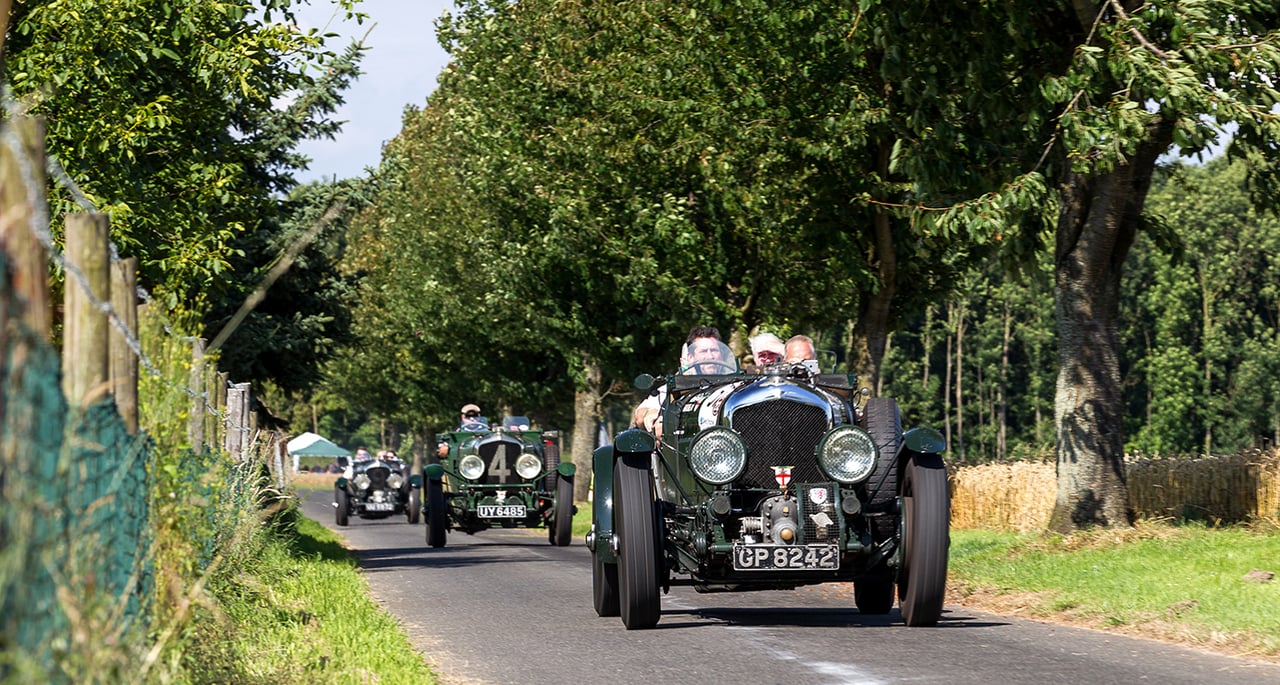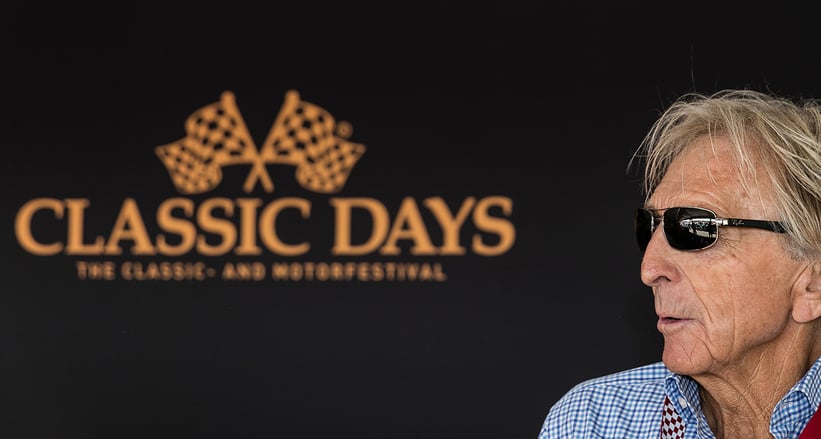 The latest edition of the Classic Days has demonstrated that the event is on a par with many other historic automotive festivals. As we reluctantly crossed the border back into reality, we pondered on the 'pinch-me' attractions we can expect next year at Schloss Dyck.
Photos: S. Sieger / Agentur R65 / F. Becker / P. Singhof / S. Müller