The great green land yacht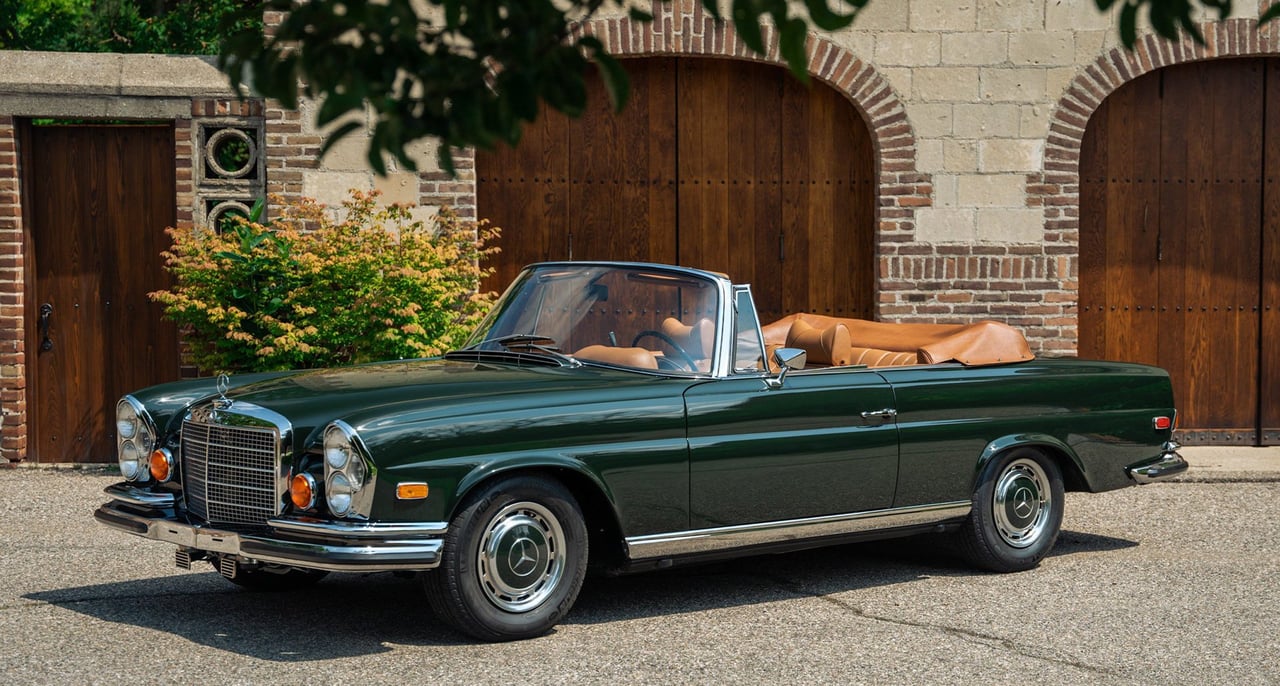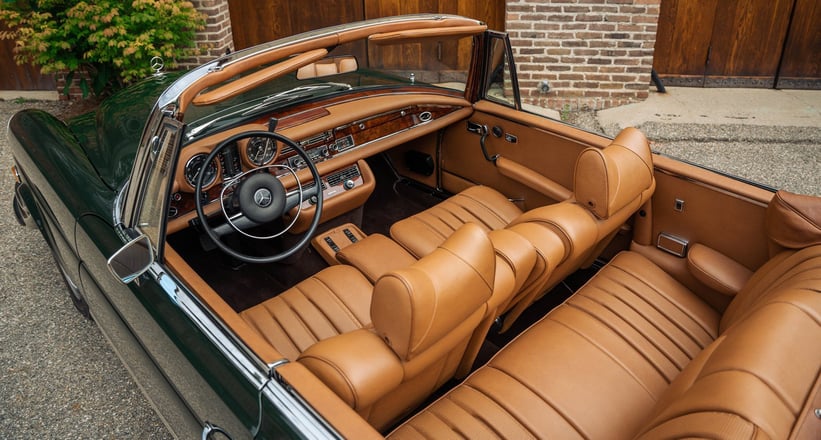 Some cars don't require any justification, and this dark green over cognac 1971 280 SE, available with LBI Limited, is the perfect example of that. Why would anyone choose to drive a 1.7 tonne, 20 mile-long land yacht that drinks dinosaur juice as the world begins to boil? Well, just look at it! Built during an era when tanks used Mercedes' cars as a benchmark for indestructibility, the 280 SE can only be described as stunningly stately, much in the same way as a Stuttgart's famous Neues Schloss castle. Fully restored in 2013 by a marque expert and with just 94,000 miles and 2 owners from new, this is one that you'll never want to part with once it's in your garage.
47 reasons to get your racing license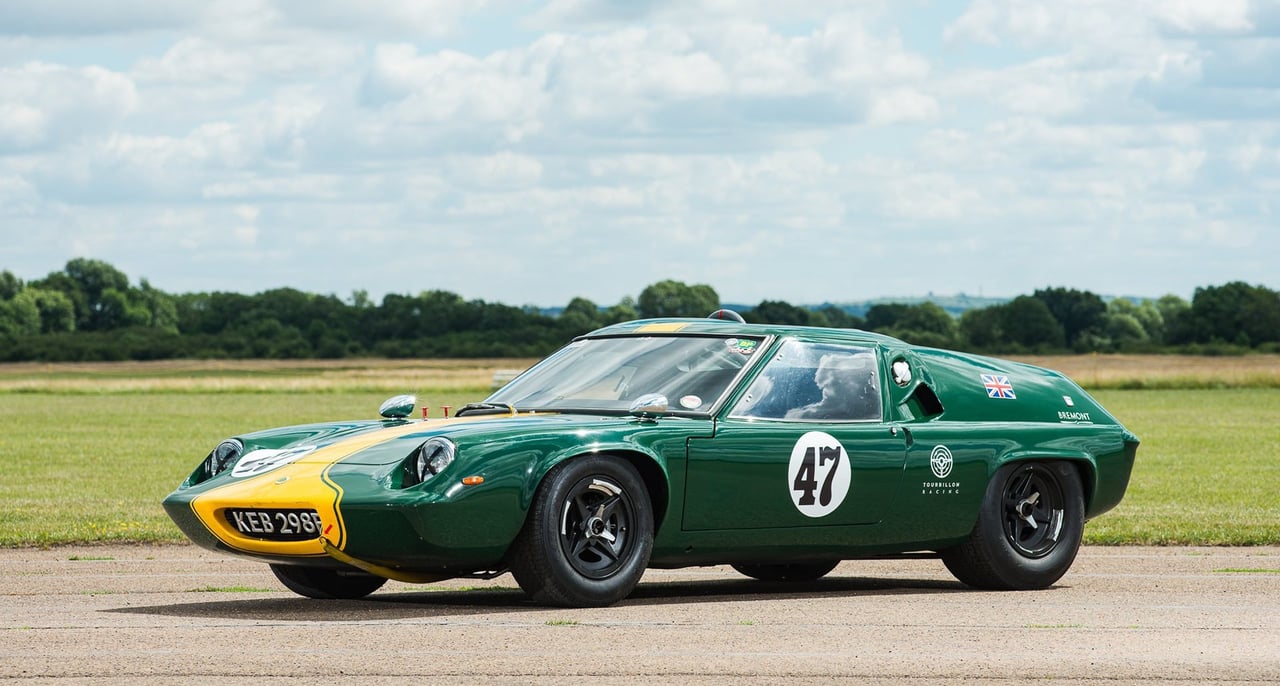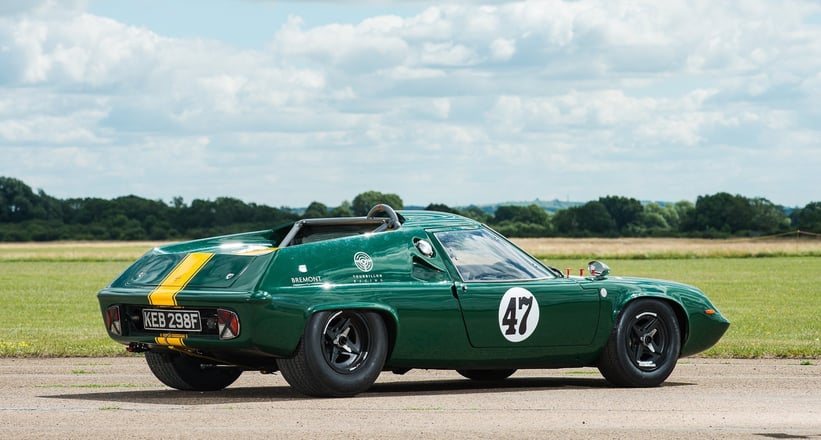 Based on the Lotus 46 Europa, Lotus Components Ltd. developed the 47 as a pure competition car built for homologation in Group 4 as a Competition Sports Car. This 1968 example, complete with knock-offs and charming green and yellow Lotus livery, has an outstanding and unusual race history and is currently for sale with Pendine Historic Cars. Chassis GT/76F competed and found success in Autocross and Rallycross events back in the late 60's with original owner, Paul Kerridge. Featuring a recently rebuilt 1598 cc dry-sump Lotus/Ford Twin Cam engine, this car also underwent a five year restoration in 2012 and comes complete with FIA HTP papers and it's original registration mark, making it an excellent choice for many public road events this summer.
Zermatt quicksilver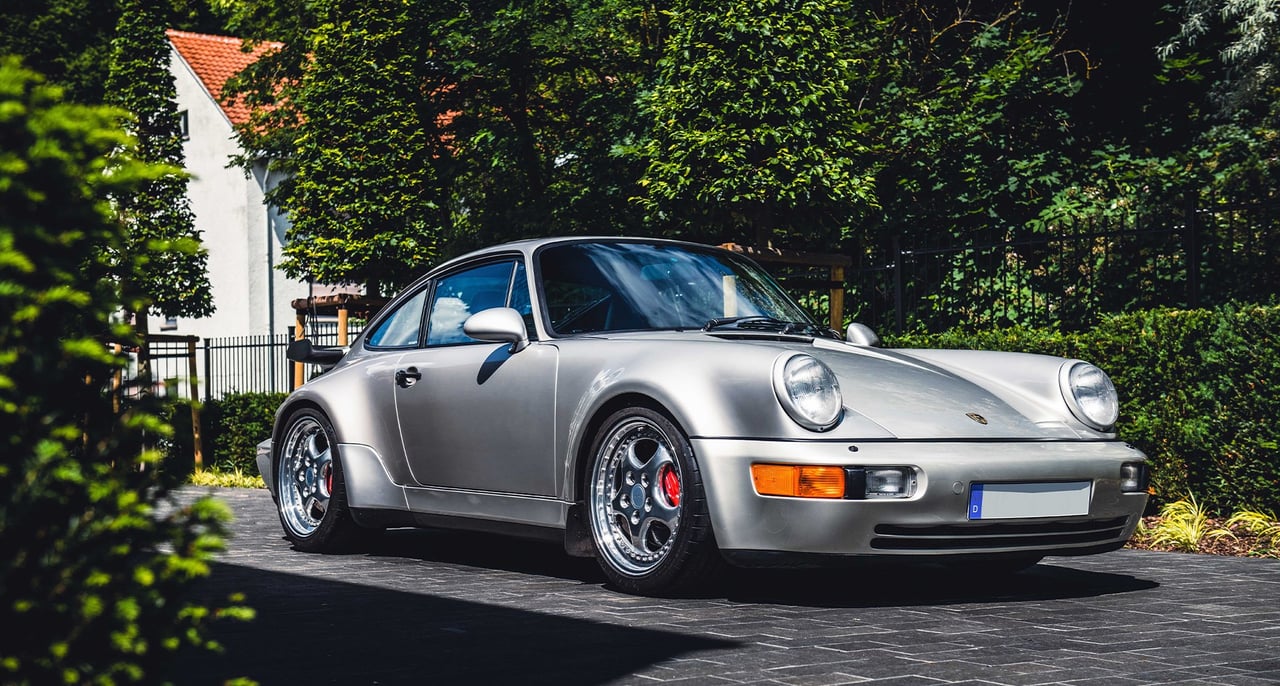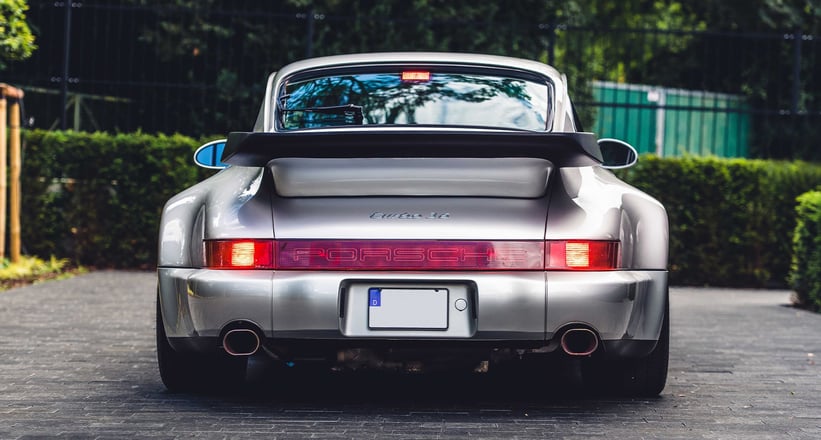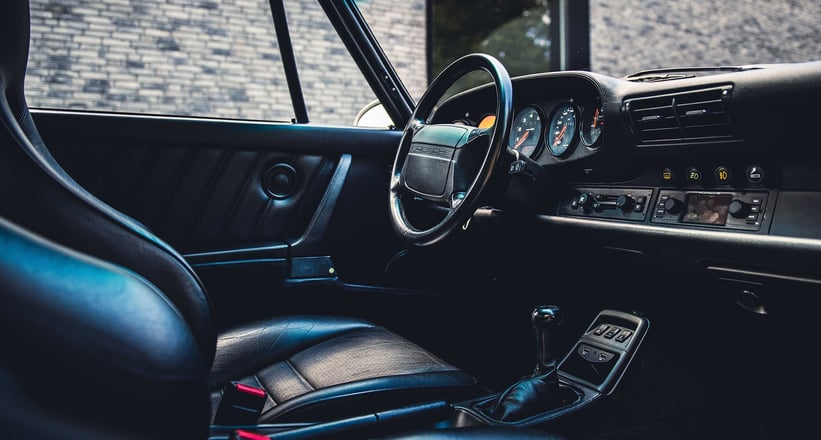 We featured one of the original 930-generation Porsche 911 Turbos last week, but this time it's the 964-generation Turbo's time to shine, and doesn't it just in this gleaming special order Zermatt Silver metallic paint. While the 930 earned the Turbo lineage the "widowmaker" nickname, the 964 generation car is perhaps the meanest-looking of the lot, with its chisel-jawed stance and polished RS cup wheels oozing Überholprestige. At just under double the price of a new 911 Turbo, this 964 is probably for the true Porsche connoisseur, however, park two showroom-fresh turbos next to this car and we doubt anyone would even notice the newer metal. Having covered just over 50,000 miles and fitted with adjustable Bilstein suspension, this pristine Turbo, available with O'Kane Lavers, is as ready for the autobahn as it is the San Bernardino Pass, so if you have the cash, what's your excuse not to buy it?
V12 Bavarian bullet train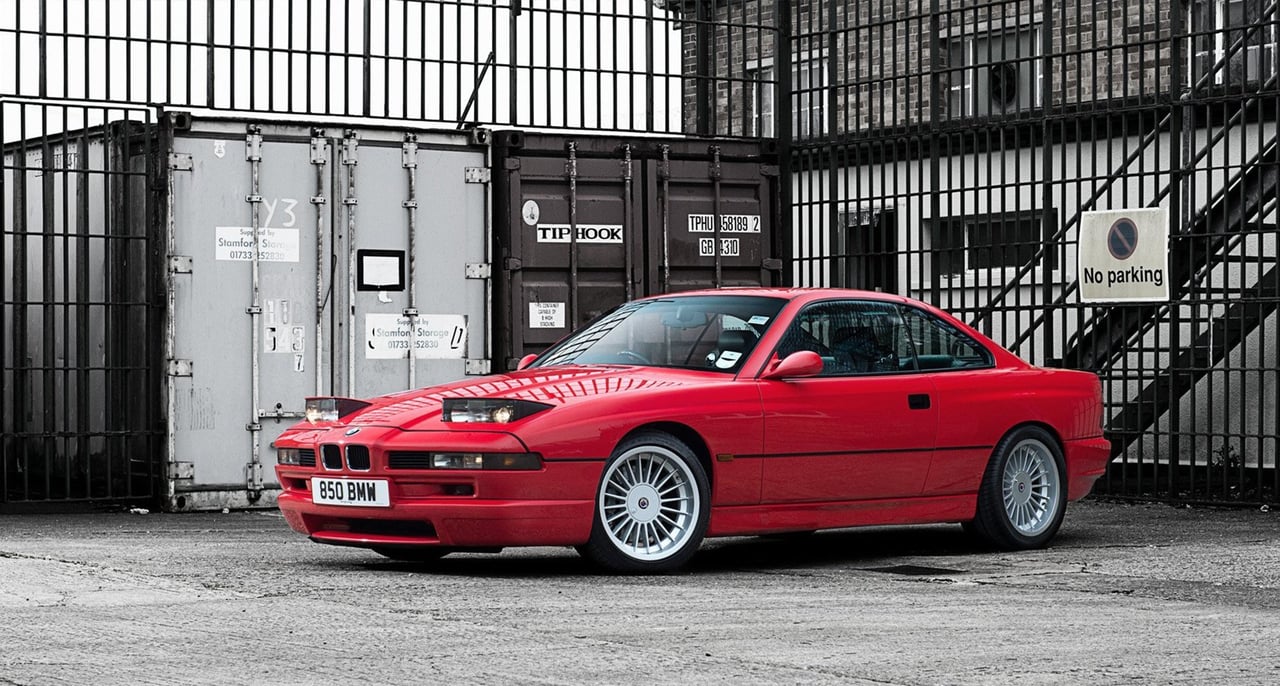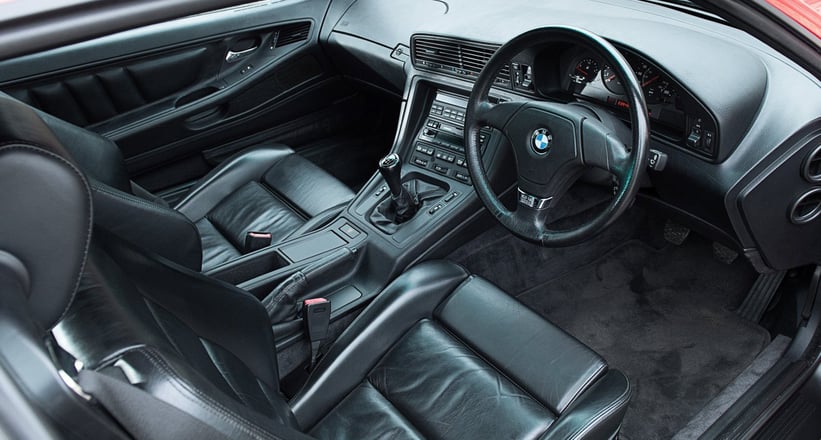 If you asked the Classic Driver office what our pick of the 8 series range would be, new or old, then you'd likely hear the unanimous cry of 850 CSI! It's a little-known fact that the Japanese got the idea for the Shinkansen after seeing one of these popup headlight-toting beauties. Okay, that's slightly untrue, but in terms of luxury, speed, and just looking the sheer business, very little separates this BMW from Japan's bullet train. This Bright Red 1995 example has covered just 40,238 miles since it left the factory, and sitting on those delightful Alpina wheels, it's hard to see why anyone would go for a newer variant of this legendary grand tourer. Only 58 850 CSIs were ever made, so if you fancy a V12, leather interior, and BMW badge, then you best snap this up from Car-Iconics Ltd quickly!
Ferrari's first mid-engined V8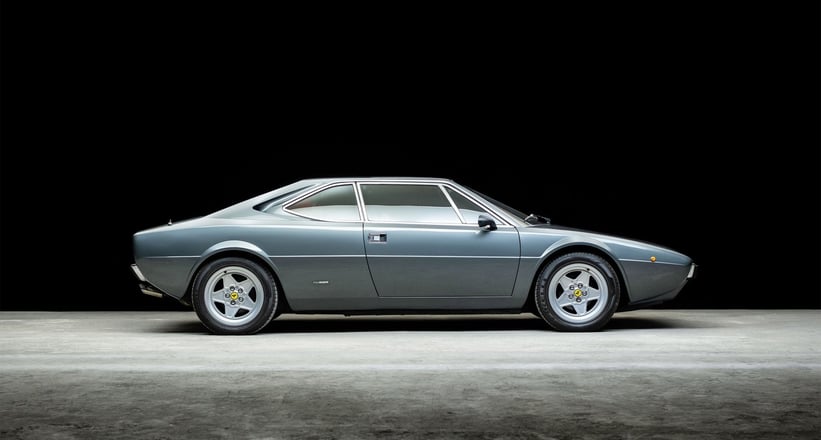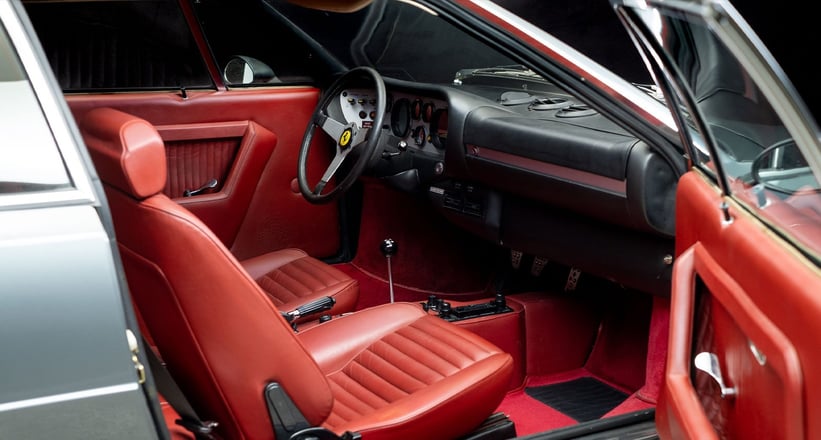 Here's an actually true fact about the Ferrari Dino 308 GT4: it's Maranello's first ever mid-engined V8 road car. We barely believed it either, but after many minutes of googling, it's apparently true. Hasn't the 308 GT4 aged remarkably well? In particular, this Grigio Ferro example, combined with its Rosso hid interior, is at least the second most attractive car ever to wear the Dino badge. A lot of money has been spent on refreshing the paintwork in its original colour and totally overhauling the mechanics, while the interior remains in beautifully preserved original condition. With the odometer reading just under 30,000 miles, this Dino is among the nicest we've seen and is waiting over at Weekend Heroes to make its new owner smile from ear to ear.