Heavenly heritage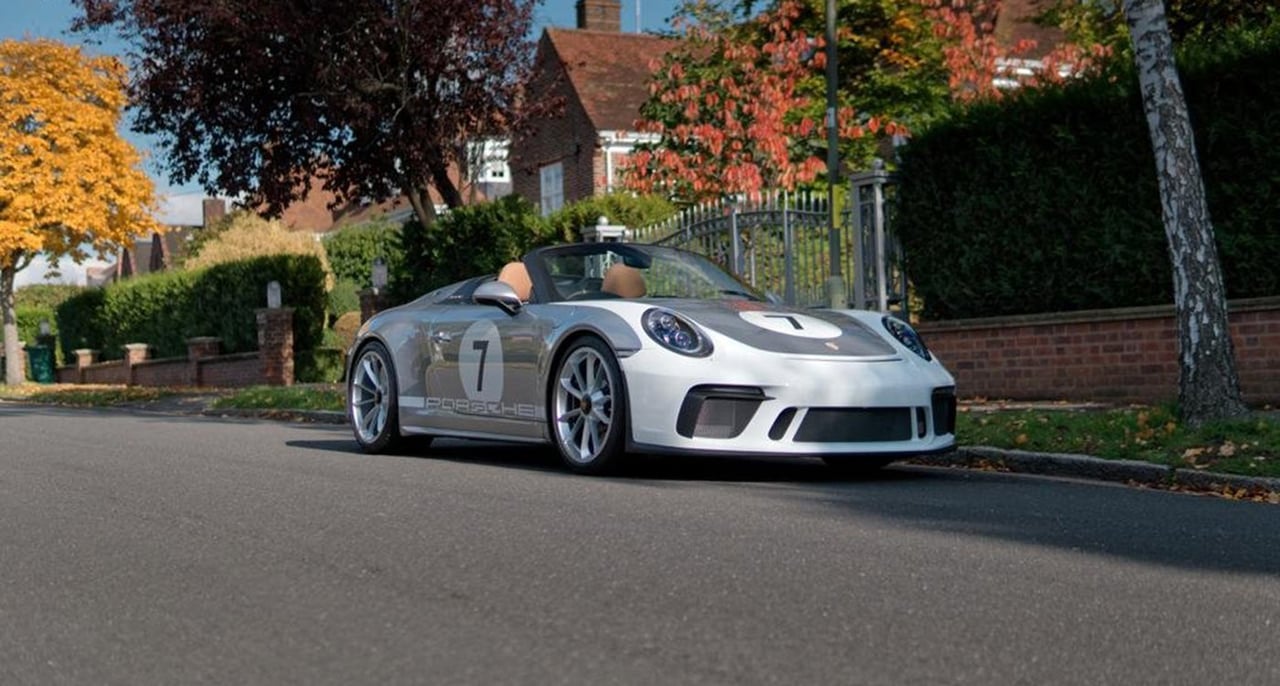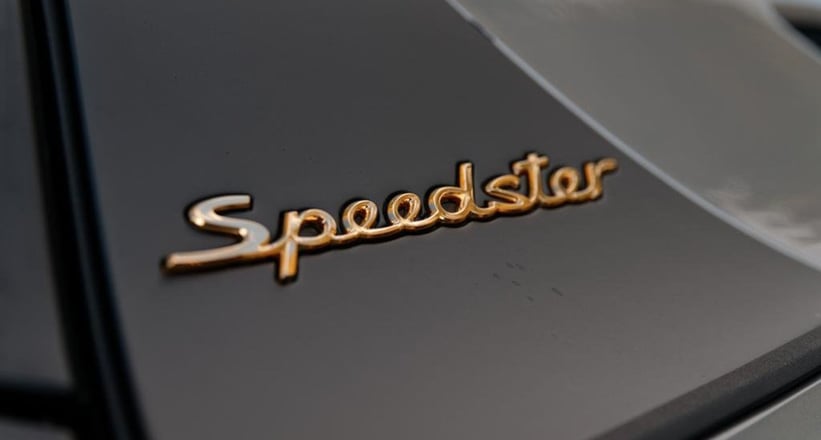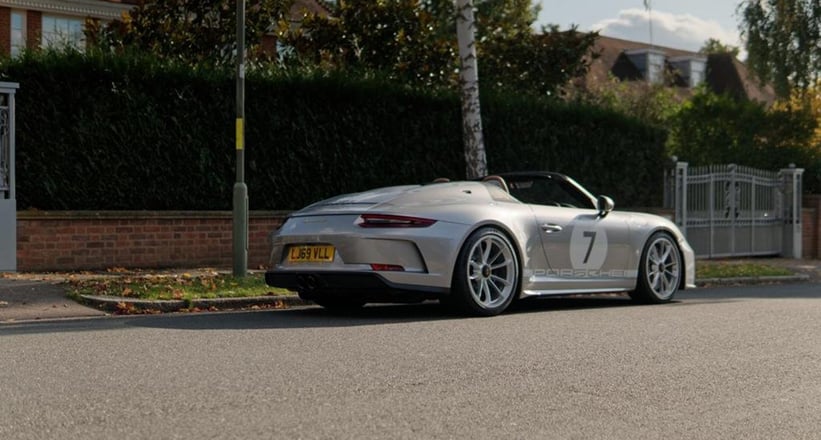 Earlier this year we commandeered a new Porsche 911 Speedster Heritage Edition to drive to the Ennstal-Classic. And on the spectacular German and Austrian roads along the way, it's fair to say its pure, pared-back and analogue driving experience left us smitten. This pristine right-hand-drive example, number 583 of 1948, has just appeared in the Classic Driver Market and is as good a reminder as any that a convertible is for life, not just the summer months.
An Aston Martin to match your TAG Heuer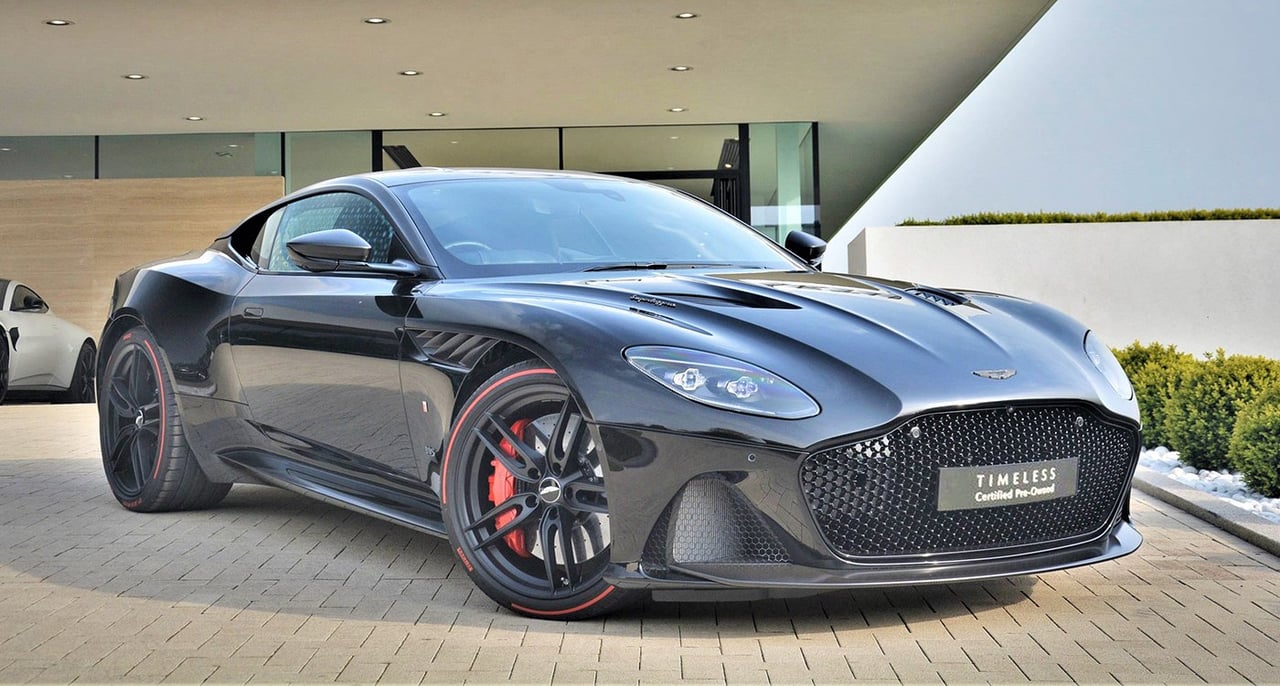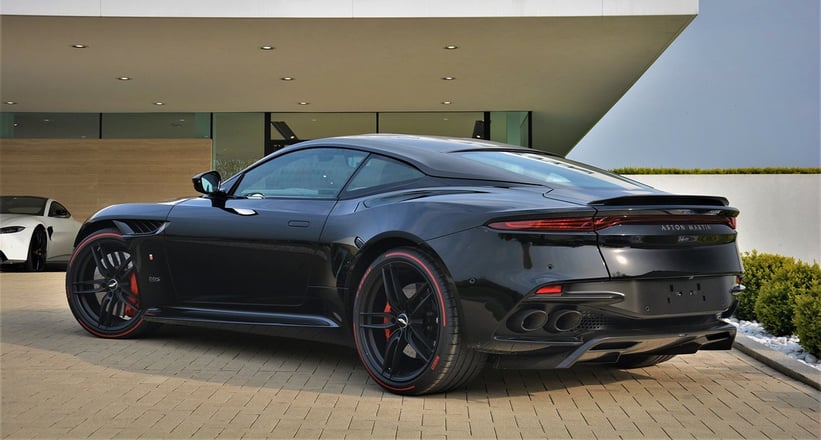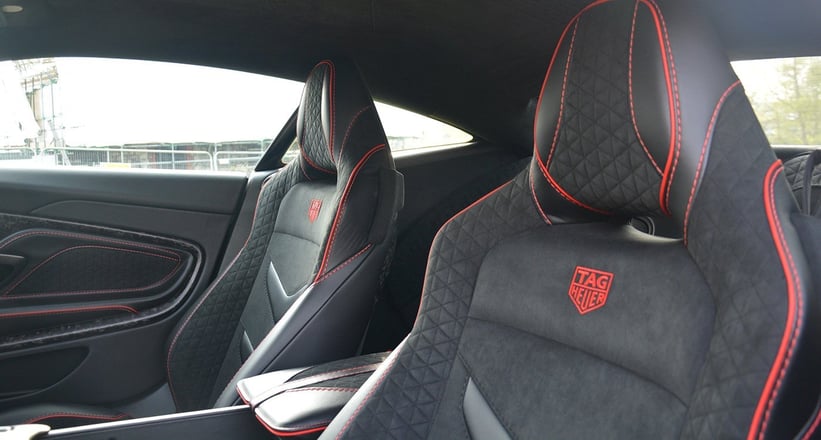 Since Aston Martin announced TAG Heuer as its official partner at Geneva last year, we knew it was only a matter of time until we saw a timepiece with the famous Aston wings on its dial. We didn't know it would be accompanied by a limited TAG Heuer Edition DBS Superleggera.
The limited-to-50 special edition of Aston's flagship Grand Tourer was designed to celebrate its maker's tie-up with the watchmaker. The menacing specification includes 'Monaco Black' paint, a smattering of carbon-fibre aerodynamic trinkets and a black leather and Alcantara interior contrasted with bright red stitching, piping and TAG logos embroidered in the seats. We'd probably have stopped short of the Formula 1-style red-walled Pirelli tyres, though we imagine they'll have their admirers.
Bargain of the century?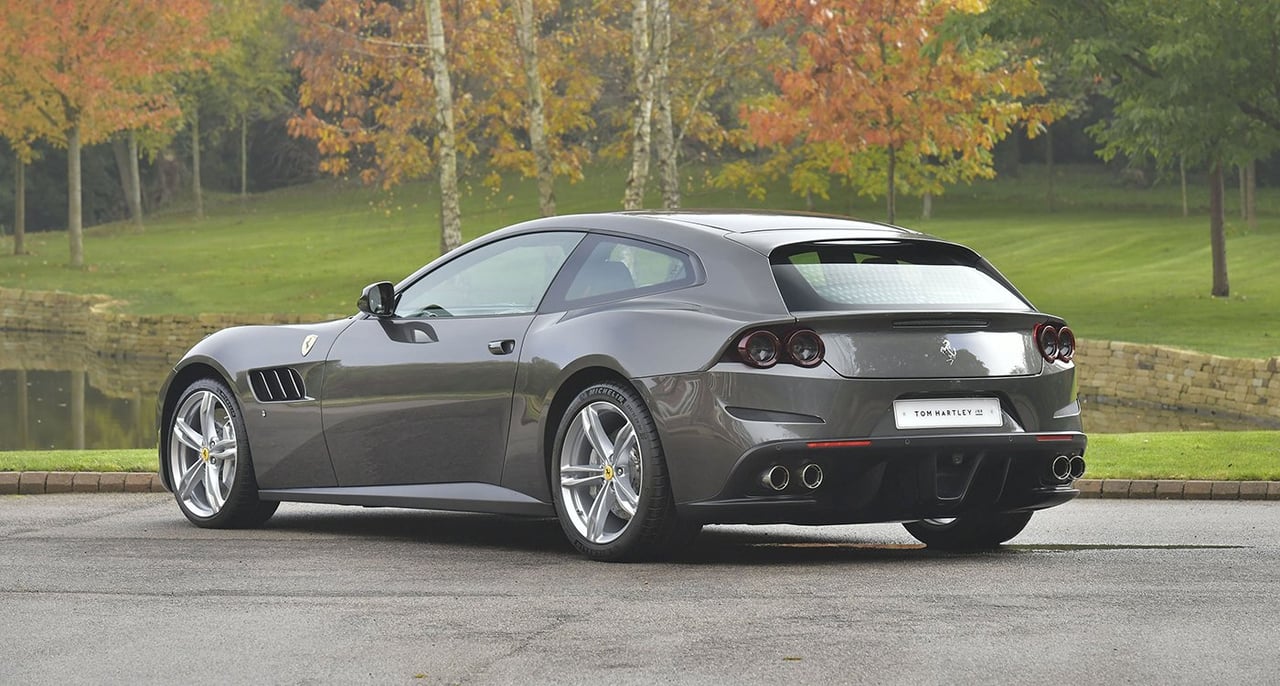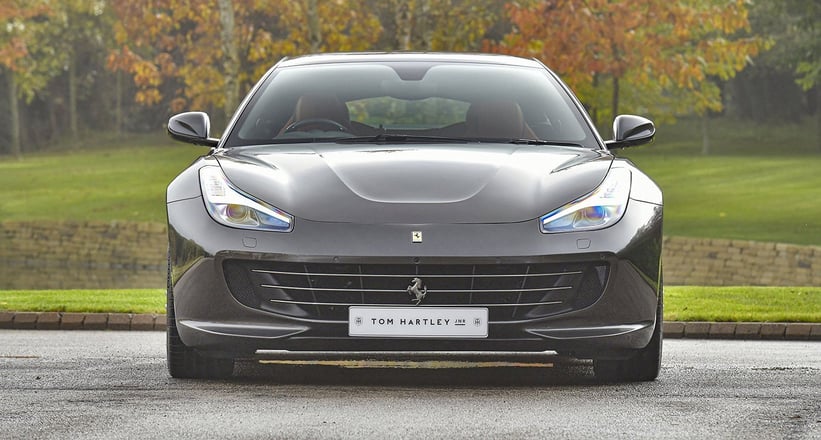 Depreciation. It's a bitter pill to swallow for anybody who buys a new car, but more so if said car has a small prancing horse on top of the bonnet and a V12 engine beneath it. But one man's pain is another's pleasure, as this Ferrari GTC4Lusso V12 demonstrates. A generously specified 2019 model that's covered just 474 miles, it cost its first owner over £315,000. A matter of mere months later, Tom Hartley Jnr is offering the car for £215,000, a staggering £100,000 cheaper. For some stark context, that equates to approximately £210 of depreciation for every mile it's covered. We can't imagine this one will hang around for long.
What's new, Pussycat?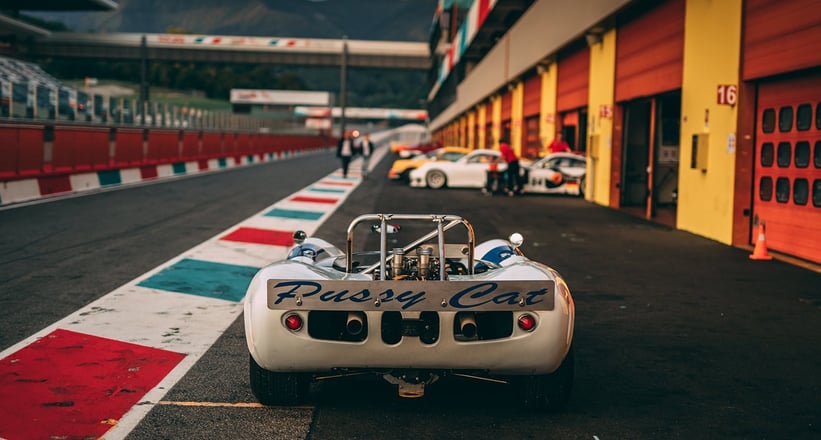 'Pussycat' is an amusing nickname to give an open sports-racing car that weighs around 750kg and has a 520HP American V8 in the back, but, thanks to its owner/driver Jerry Crawford, that's what this Lola T70 Spyder MKII became known as on the Can-Am and SCAA circuits in the late 1960s. The beautiful brute was successful, too, racking up four outright victories at ultra-competitive SCCA meetings in 1967.
Is it a bird?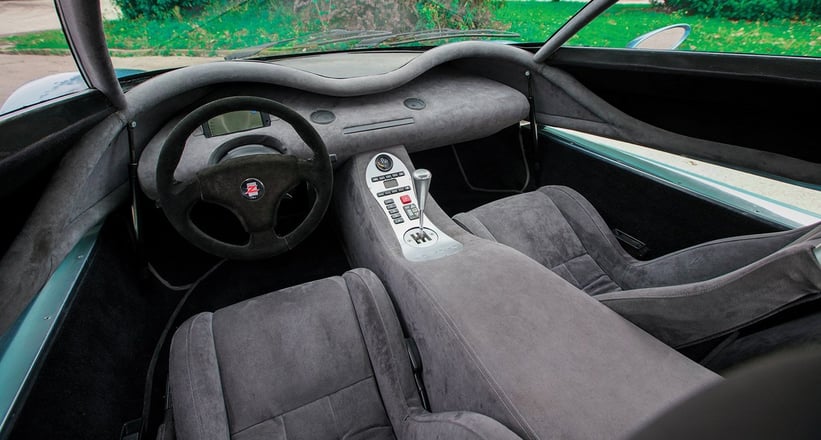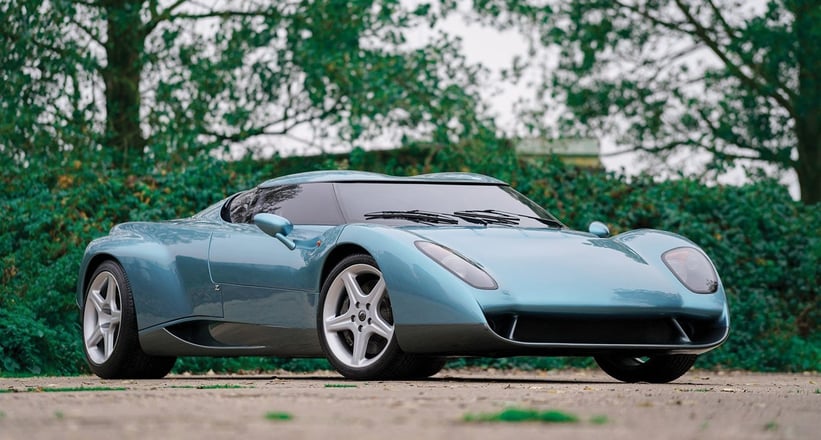 Conceived to bridge the gap between the ageing Diablo and the stillborn Canto, the Zagato-designed Lamborghini Raptor remained a one-off concept, which is a very sad thing indeed. Built on Diablo VT underpinnings and clothed in a futuristic and digitally designed carbon-fibre body, the Raptor was almost 300kg lighter than the Diablo and you don't need a doctorate in engineering to know that's a hell of a weight saving. As fantastic it is reportedly to drive as a result, the best bit has got to be that forward-lifting canopy. With the addition of a portable smoke machine, you could make every trip to the supermarket appear like an alien invasion.
Photos: Tom Hartley Jnr, RM Sotheby's, Schaltkulisse GmbH, Aston Martin Bristol