West Coast meets British Coast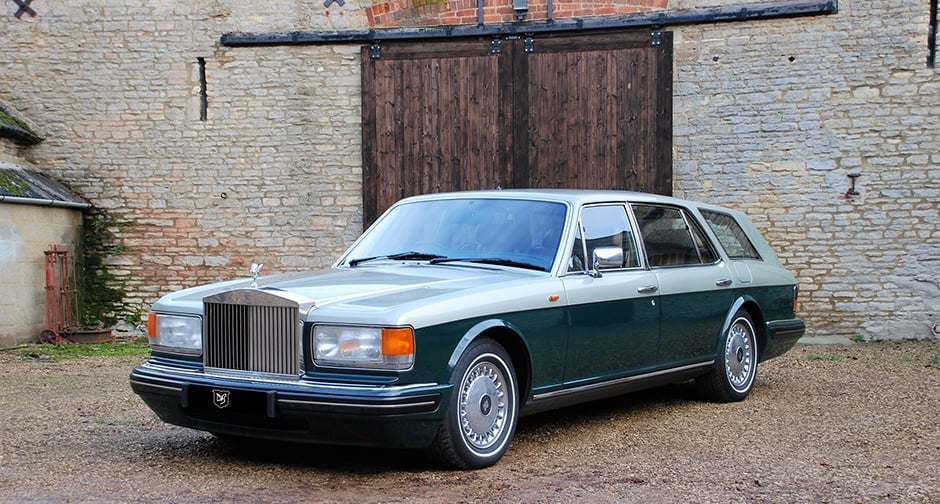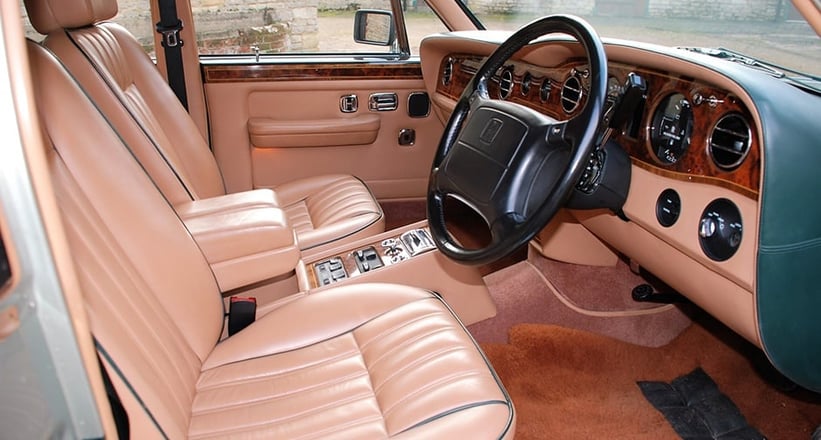 An unlikely marriage of British opulence and California custom-car culture, this 1995 Rolls-Royce Flying Spur Estate was created by world-renowned West Coast Customs at the request of a prominent music executive. Based on the rare turbocharged V8 Flying Spur, the brief was to create a more flowing factory-styled estate than other conversions, and the result was this one-off machine. Formed in aluminium and finished in the most British of colour combinations — Light Metallic Green over British Racing Green — the conversion adds real-world practicality without removing any of the original car's charm and grace. Whether it's a shooting weekend, South of France road trip, or country escape, we can think of no finer vehicle to use…
No replacement for displacement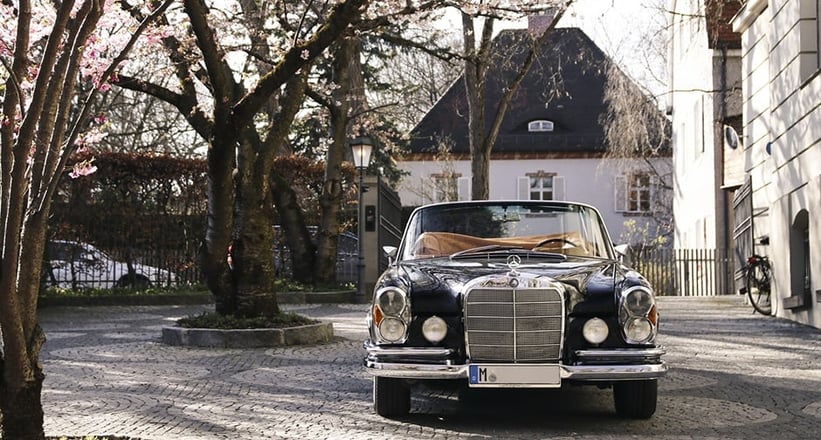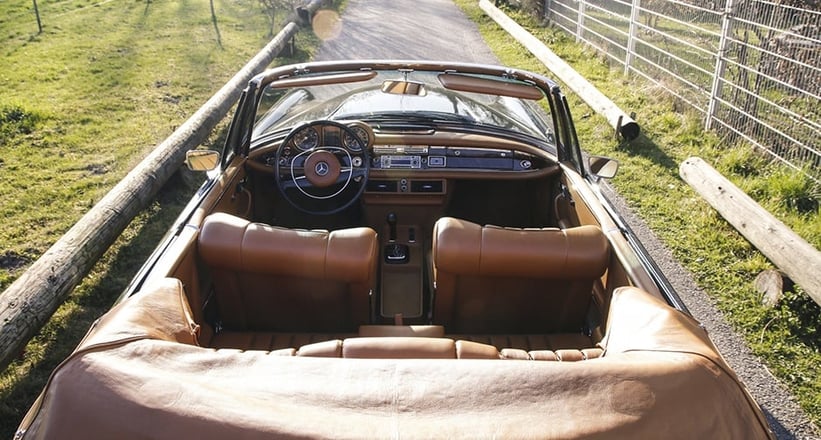 The Mercedes-Benz W111 has seen a near meteoric rise in recent years, with the 280SE 3.5 Cabriolet at the top of the list for many collectors, mostly due to their stunning styling and V8 soundtrack. What we have here, however, is a step above. This 1969 Mercedes-Benz 280SE Cabriolet has received a thunderous engine conversion, replacing the humble 3.5-litre V8 with a 6.9-litre unit. The conversion was carried out by specialists HK Engineering, known best for their work with the Gullwing model, and coincided with an exacting restoration of the car over a 12-month period. Amongst a sea of W111s, this example shines brighter (and rumbles louder) than most.
Simply Red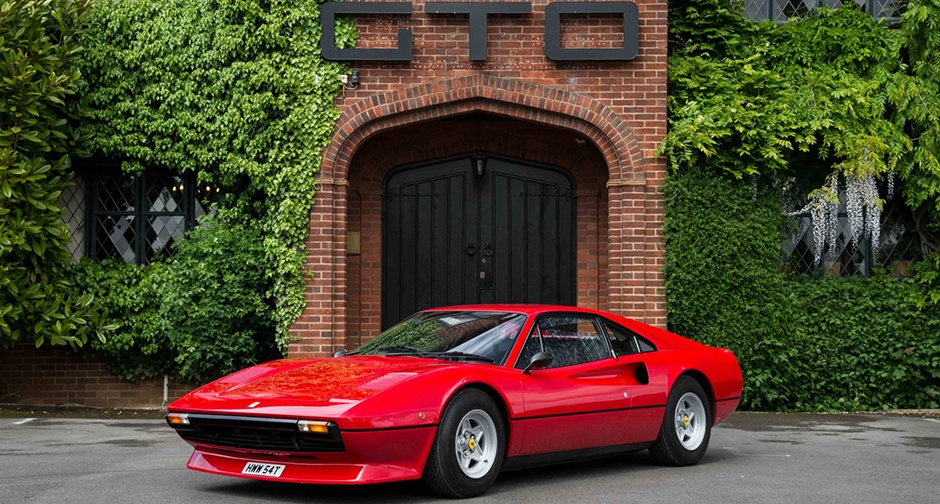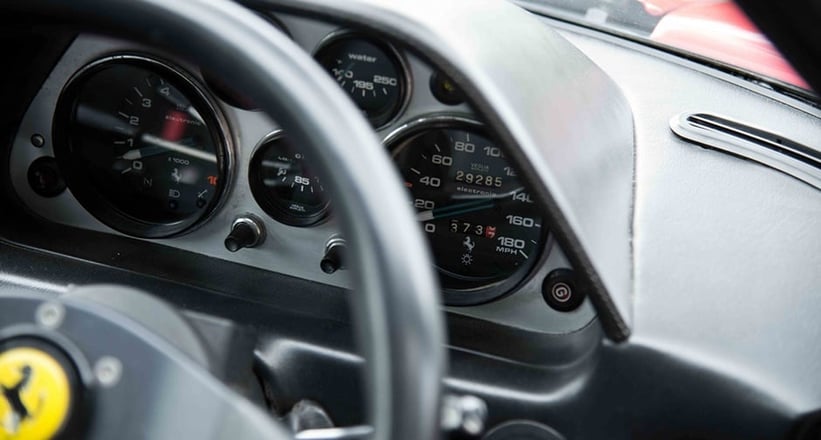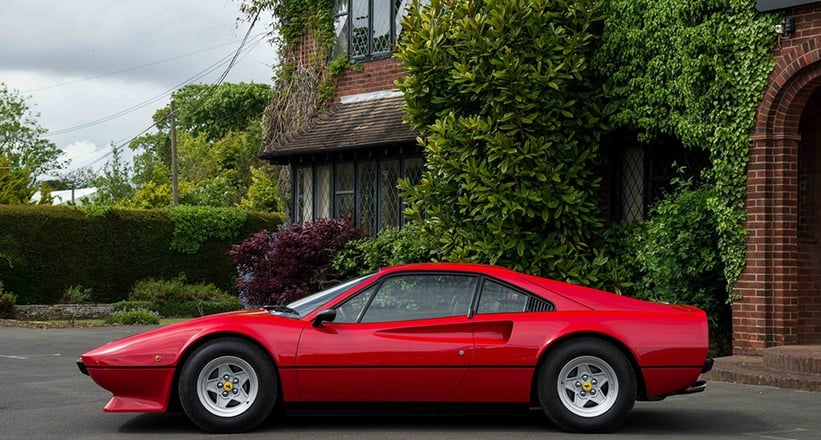 Details really do make the difference when it comes to a car, and this 1979 Ferrari 308 GTB is a prime example. Even the number plate is the perfect size, which takes more thought than one would imagine. This, coupled with the arrow-straight, pin-sharp Pininfarina bodywork, makes this 308 a lesson in simplicity and execution. Having covered only 29,285 miles from new, this dry-sump example has been cared for by industry heavyweight GTO Engineering and was specified from new with the must-have deep front spoiler and wider wheels — all the ingredients for a perfect Ferrari.
All hail the Qvale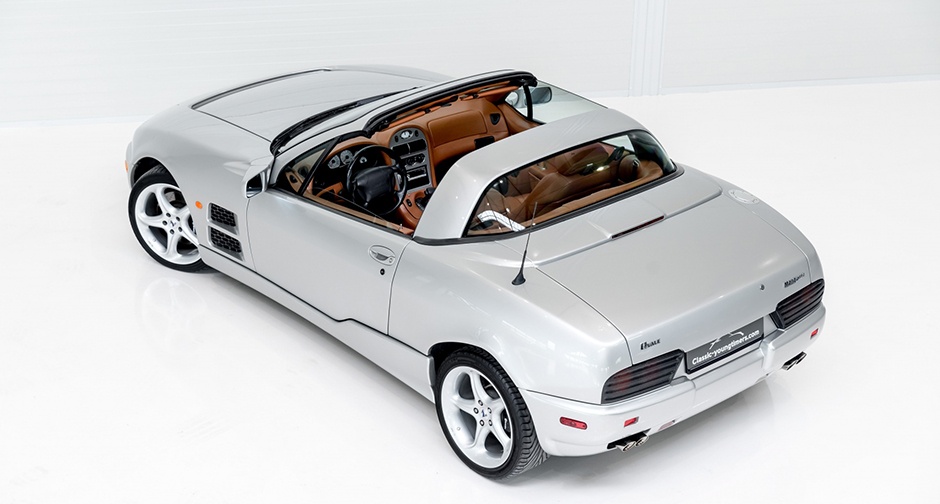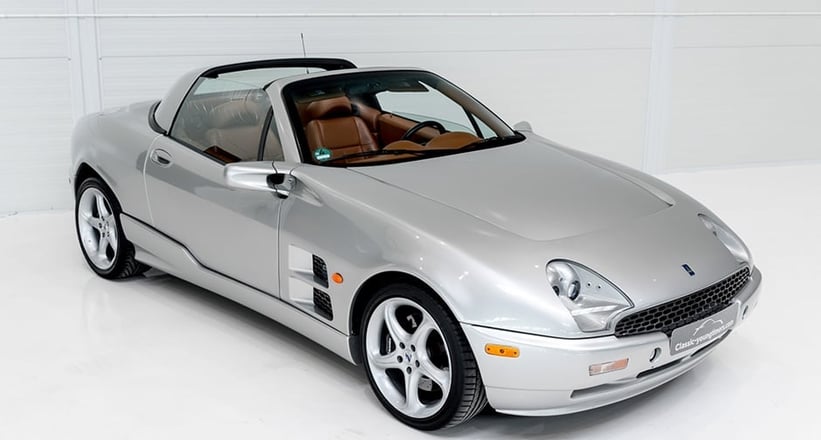 From the great mind of Marcello Gandini, this 2001 Qvale Mangusta is a rare beast indeed. Originally produced as a De Tomaso (hence the Mangusta model name), these two-seat sports cars were eventually taken over by American firm Qvale. Powered by Ford Mustang V8s, the quirky Qvale utilises a removable hardtop with a retractable rear section to offer the driver a choice of a closed coupé, targa, or full convertible. Just 284 were made, and this example is one of 55 with the automatic gearbox option. With a Gandini body and Enrique Scalabroni chassis treatment, this petite oddity has plenty to offer, and you're almost guaranteed to not see another on the road…
Captured Outlaw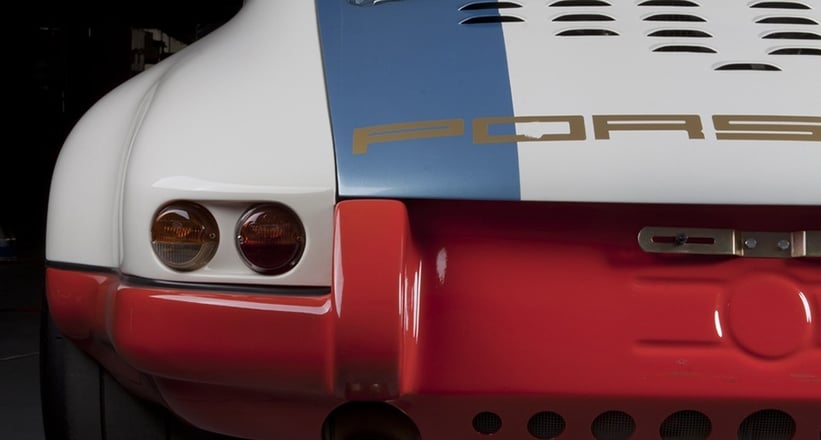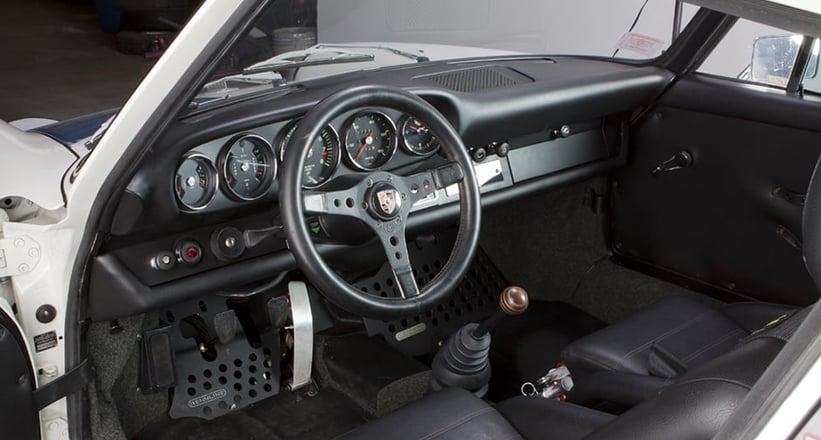 Every now and then a car builder becomes more famous than the cars they craft, and in the case of Magnus Walker, his Urban Outlaw lifestyle spawned a worldwide following of devoted hot rod Porsche fans and a flood of build requests for more of his custom 911s. But Walker only builds cars for himself and rarely sells anything from his extensive collection, so owning a piece of the Urban Outlaw story is no easy feat. Miraculously, Aston Martin of New England has managed to obtain 'STR 002', a 1972 Porsche 911T that became one of the most recognisable Outlaws of all. Filled with custom touches and high-performance tweaks, this is a rare opportunity to own a true custom-car hero and perhaps a future icon of the scene.
Photos: Desmond J Smail Ltd / GTO Engineering / Classic Youngtimers Consultancy / Aston Martin of New England