5 collector cars to put in your garage this week
From a timeless modern Ferrari Grand Tourer to a like-for-like Ford GT40 facsimile in which you could win such prestigious historic events as the Spa Six Hours, this week's selection from the Classic Driver Market is a veritable smorgasbord…
A glorious final flourish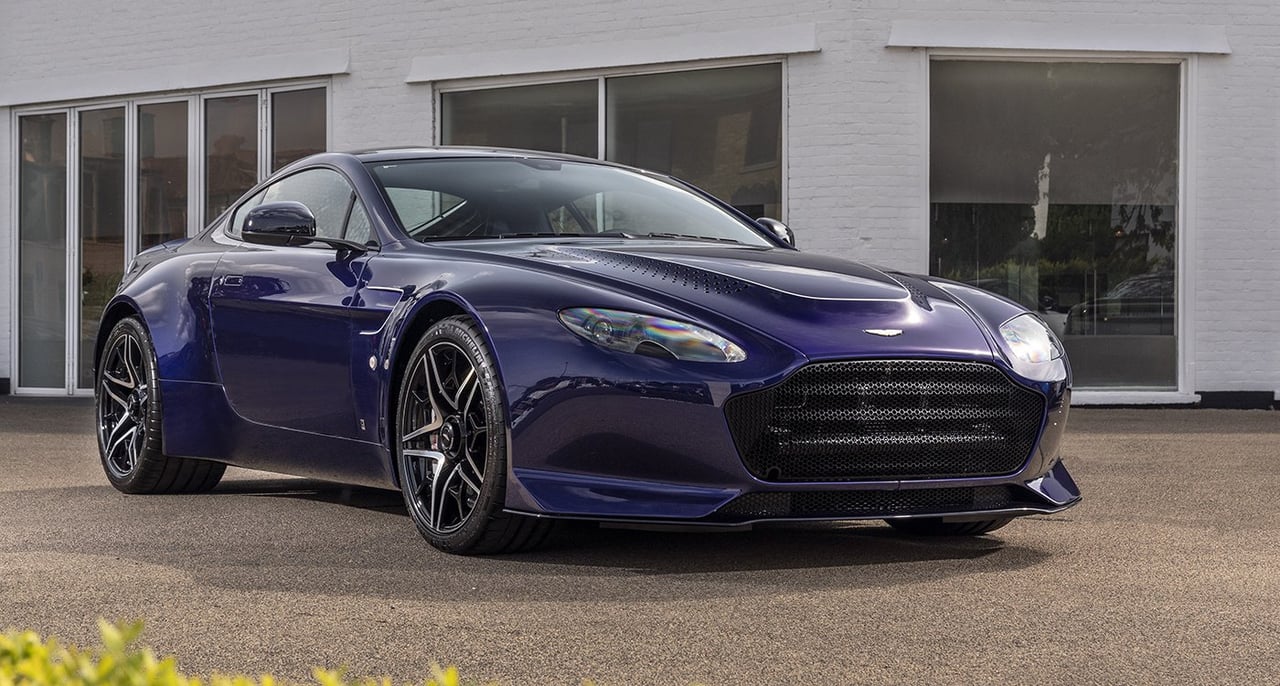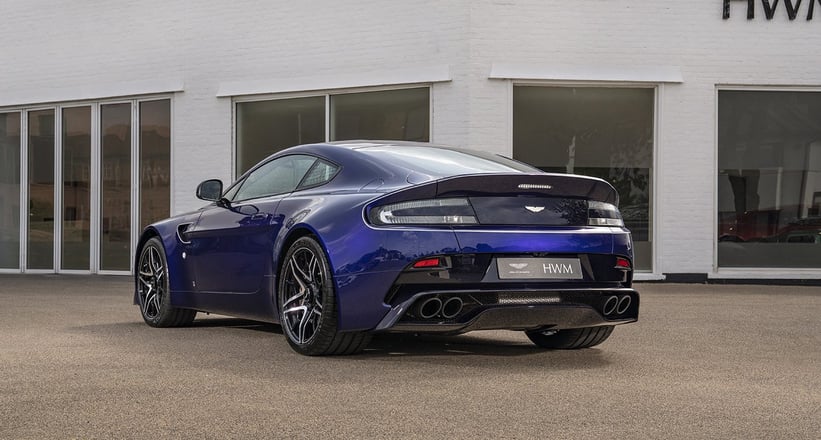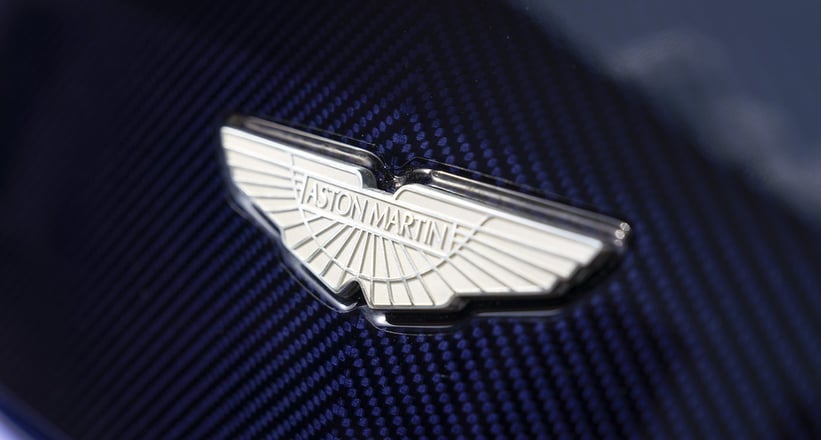 A final and most extravagant hurrah for Aston Martin's longstanding VH architecture, the V12 Vantage V600 (the 600 denoting 600HP) was built by Q branch for 14 diehard enthusiasts. We say diehard because each of the 14 run-out special versions of the V12 Vantage – that's seven coupés and seven convertibles – was priced at a scarcely believable £1m. This delivery-mileage left-hand-drive example is finished in Royal Indigo Blue and has been lavished with virtually every optional extra in the book. Okay, so perhaps Aston's clutching at straws in its attempts to tie the carbon-bodied coupé to the brutish V8 Vantage V600 of the late 1990s. But it's still a mighty machine that, thanks to its rarity, will forever remain incredibly desirable to collectors.
M is for Modificata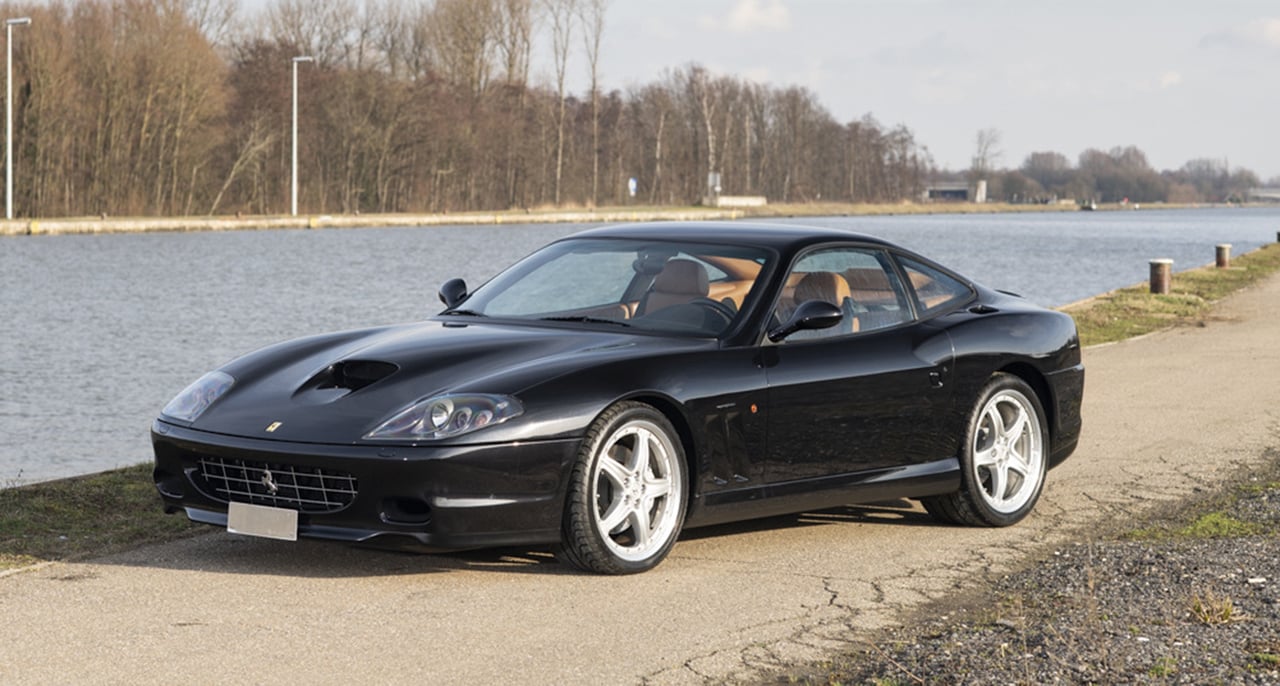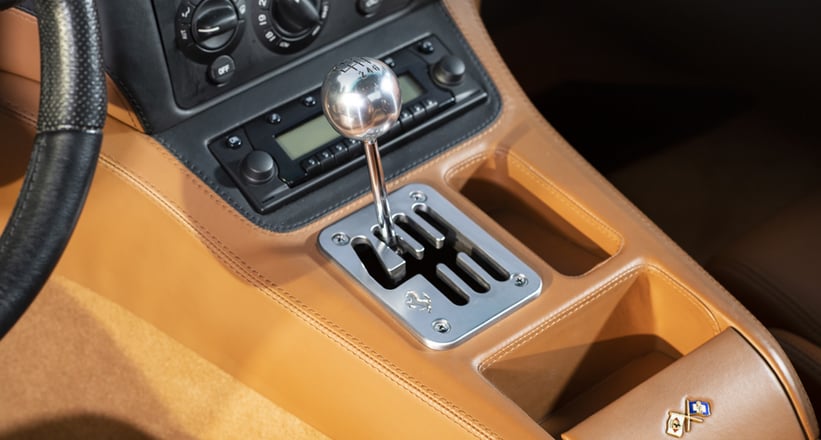 Did you know just 246 Ferrari 575M Maranellos were equipped with the iconic open-gate six-speed manual gearbox? This low-mileage Nero Daytona example is one of those cars. We think the elegant Pininfarina fastback design has aged far better than its successor, the 599, has. And in this subtle shade of black coupled with the Cuoio leather interior, it really is an exercise in good taste. As you can see from the photos, the Luxembourg-delivered 575M has been very well looked after over the years. Might you be the lucky soul to stretch its legs out on the highways of Europe once again?
The historic racing world is your oyster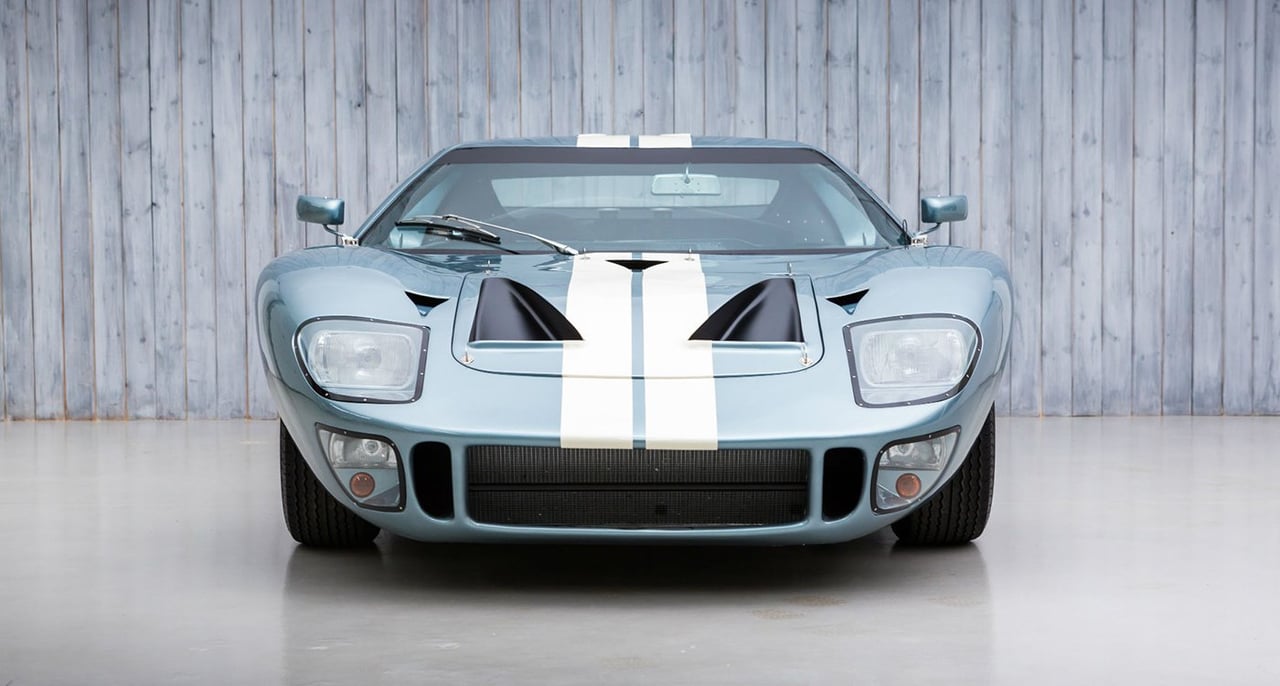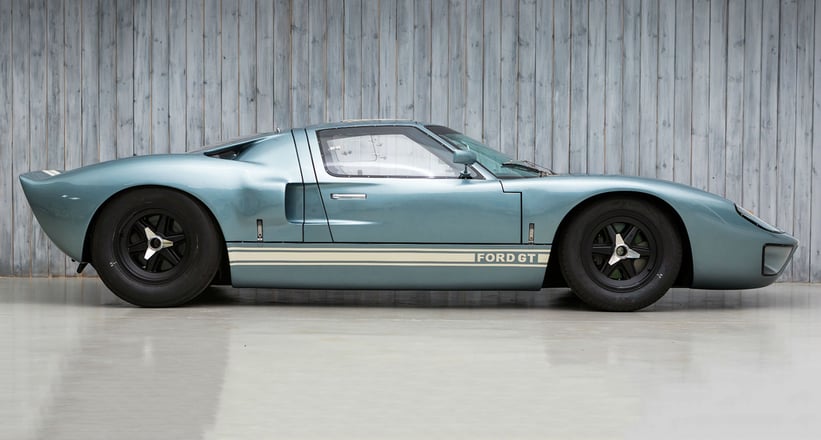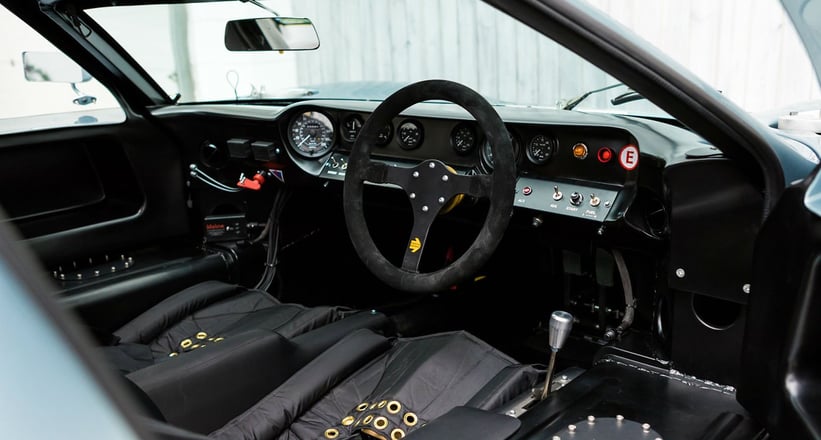 Are you a hot-shoed historic racing driver who's won every event in the book save for one: the Spa Six Hours? Then you might want to pay William I'Anson a visit to look at this box-fresh Gelscoe-built Ford GT40 facsimile. Gelscoe's like-for-like toolroom copies of Ford's mighty prototype are arguably the best in the business and have countless prestigious historic victories under their belts, including the aforementioned six-hour race at Spa. This particular Princess Alice Blue and Wimbledon White example, which has FIA papers valid until 2029, has undergone just two shakedown tests and is ready to race.
Ravishing in Riviera Blue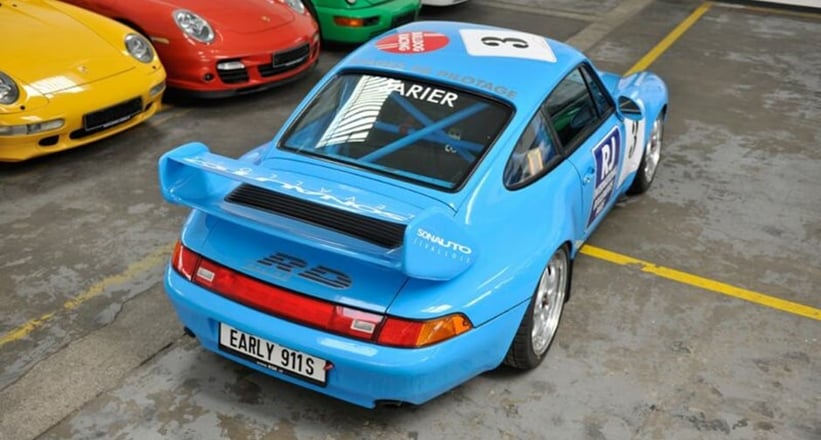 These days it feels like every other Porsche GT3 or GT2 RS model leaves the factory in Riviera Blue. Porsche's customers weren't always so brave, however. According to its vendor, the renowned Porsche specialist Manfred Hering, this is the only 993 3.8 RS Cup originally finished in the bold shade of blue. What's more, the fully restored racer was a winner in the 1995 Carrera Cup series. Now, how does one go about getting a racecar road registered?
Virginal Viper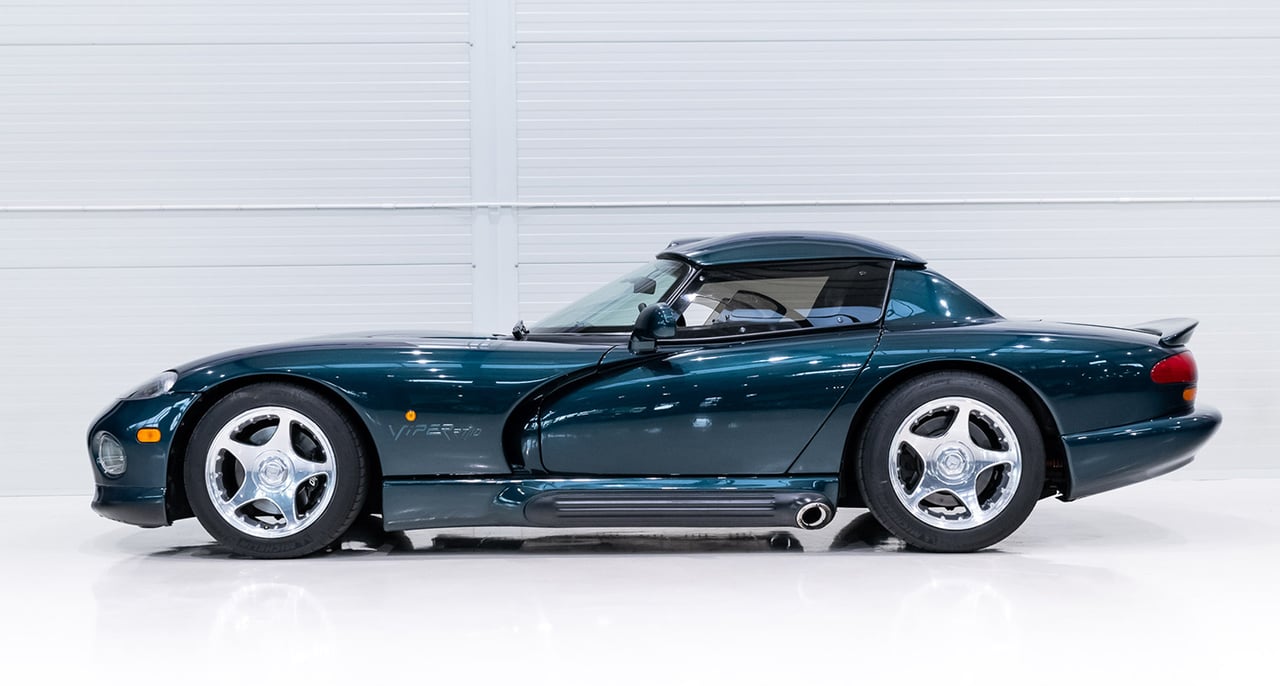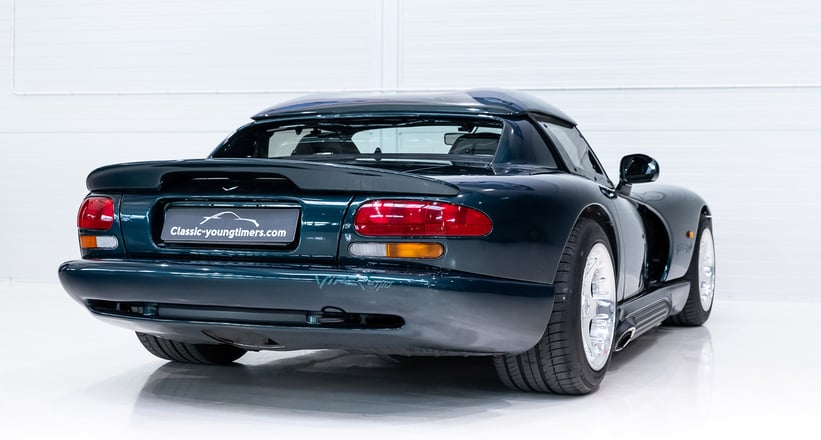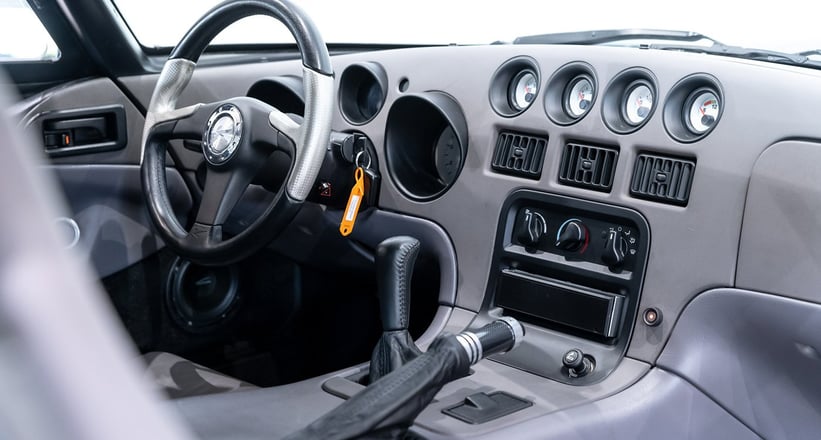 There's one thing discovering a barn-find that, beneath its brutal weathering, is entirely original. It's something else entirely when you find a car that's been used sparingly and has just been really well looked after. This 1997 Chrysler Viper RT/10 Roadster is one such car. An ultra-rare European-specification example that was originally delivered to Belgium, of all places, the Emerald Green beauty genuinely looks as though it's just rolled out of the factory in Detroit. Just look at that virginal interior!
Photos: HWM Aston Martin, KGC Automobiles, William I'Anson, Early 911S, Classic Youngtimers Consultancy