Though the cars and their underlying technology might change, the basic desirability principles will always remain the same – so you should always buy the best example you can afford in terms of mileage, condition and ownership/servicing history. Of course, changing tastes mean you can never guarantee a profit. But if you purchase a car that you love, then cherish it as it becomes a classic in your custody, you'll give yourself the best chance of recouping your money or perhaps making a profit if the time ever comes for you to part ways.
The magic ingredients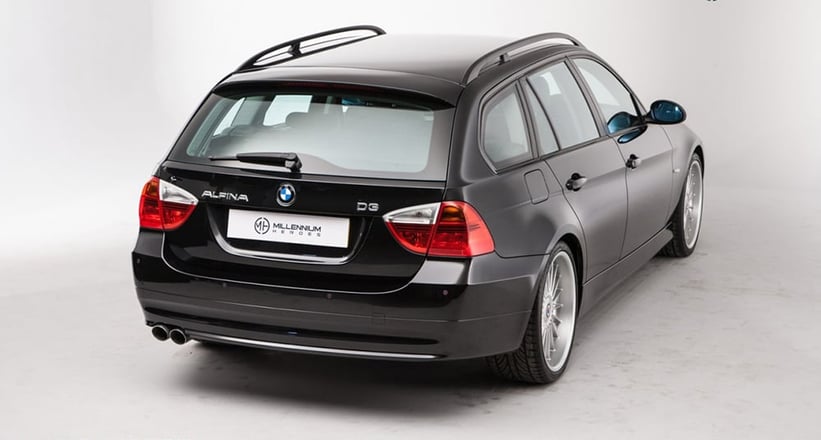 Extraordinary colours might seem like a risky move when the car is relatively young, but as it becomes a classic connoisseurs are more likely to appreciate rare and interesting hues – such as this 'Fire Red' Aston Martin V12 Vantage. As we move further towards automation and electrification in our everyday cars, we're likely to increasingly treasure the manual gearbox and multi-cylinder engines in the classics we use for 'experiential' trips, with this hand-stirred 997.2 Porsche Carrera 2 and beastly V10 Audi RS6 Plus offering plenty of amusement for a relatively insignificant (and future-proof) outlay. Finally, if you want a practical daily that will carry its kudos forward as it matures, this 2007 Alpina D3 Touring should fit the bill – it's rare, looks the part, and will be quietly appreciated by those 'in the know'. What's more, the four-cylinder turbodiesel will return a healthy MPG figure… oh, and it's got a manual gearbox and sharper suspension if your commute includes a cheeky back road, too.
10 future classics from the Classic Driver Market