Business-Jet "Shooting Brake"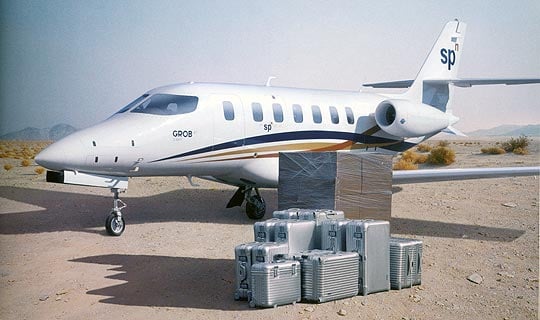 The youngest member of the Light-Jet family, the Grob SPn Utility Jet, draws its inspiration from the British aristocracy and their passion for hunting. It was one of the nobility that wanted the performance of a coupé but the practicality of a saloon. The result was the familiar 'shooting brake' concept, and now this has been transferred to the executive aerospace arena via the latest German Grob jet.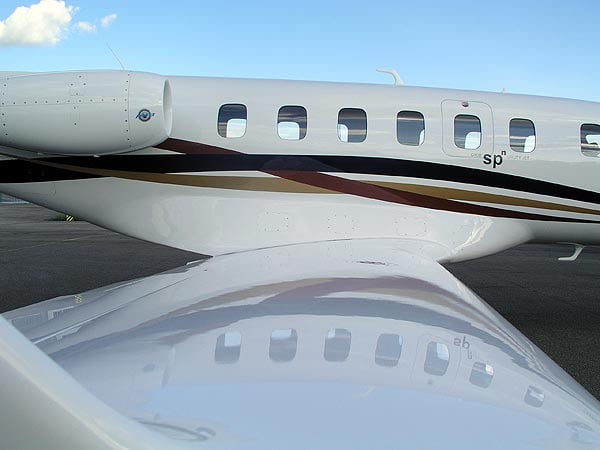 The 'plane also combines the speed of a jet with the flexibility of a propeller machine. The SPn can seat six passengers and has a 3,300 kilometre range. With its carbon-fibre fuselage and wings (together with strengthened landing-gear), it can land on rough landing strips such as part-sand or grass that previously only turbo-prop machines could venture.
A further benefit is that the cabin can be re-configured at short notice for maximum, or part, cargo. This modular concept (that includes a large loading door) means a multi-purpose aeroplane. So the Grob SPn is the ideal transport for the next hunting trip: land on a rough strip, shoot some 'big game' and take-off with another trophy for the den.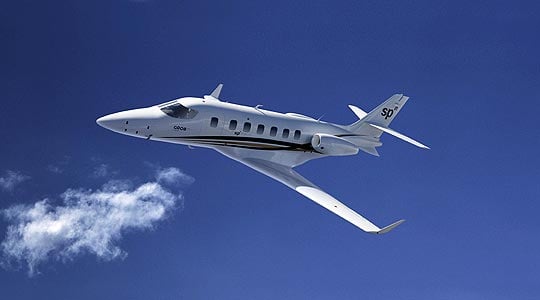 Depending on specification the Grob SPn costs approximately 5.8 million EURO. First customer deliveries are planned for second quarter 2007. For further information please visit www.grobspn.com.
Text: J. Philip Rathgen
Photos: Grob Aerospace
---
ClassicInside - The Classic Driver Newsletter
Free Subscription!