Breitling Navitimer 'Super Constellation' Edition Cleared for Take-off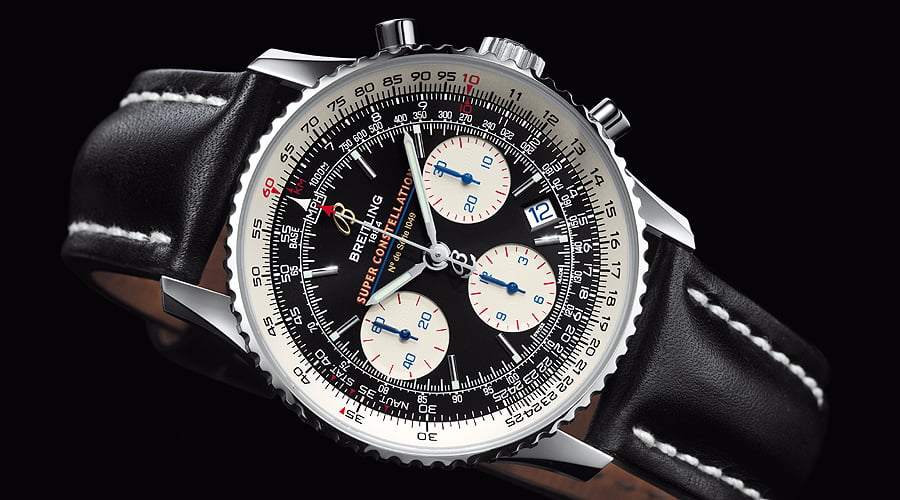 Breitling's long-standing association with the world of aeronautics is well known. In addition to an early connection with professional pilots (as the wristwatch of choice), in recent times the Swiss company has been active in the field of classic aeroplanes.
The iconic 'Navitimer' model – with its characteristic knurled bezel – not only provided pre-GPS-era pilots with a highly accurate means of timekeeping, in the pre-computer era it also allowed complex calculations of speed, distance and navigation via the slide-rule outer rings.
When introduced with the then-new Navitimer in 1952, the feature became known as the 'navigation computer'. The watch soon became essential equipment in the rapidly growing world of international airline pilots.
In more recent times, Breitling has sponsored various classic aircraft, mainly from this pioneering era or WW2. One such is the magnificent Lockheed C121C (L1049) Super Constellation, affectionately referred to as a 'Connie'.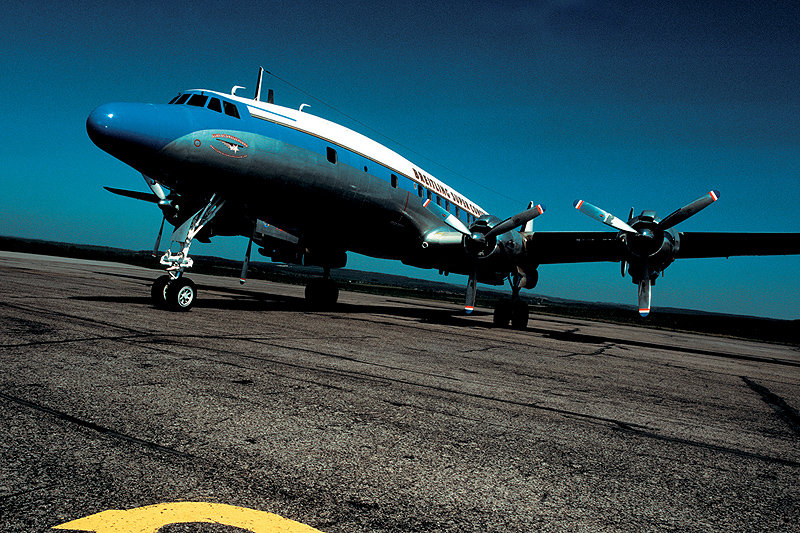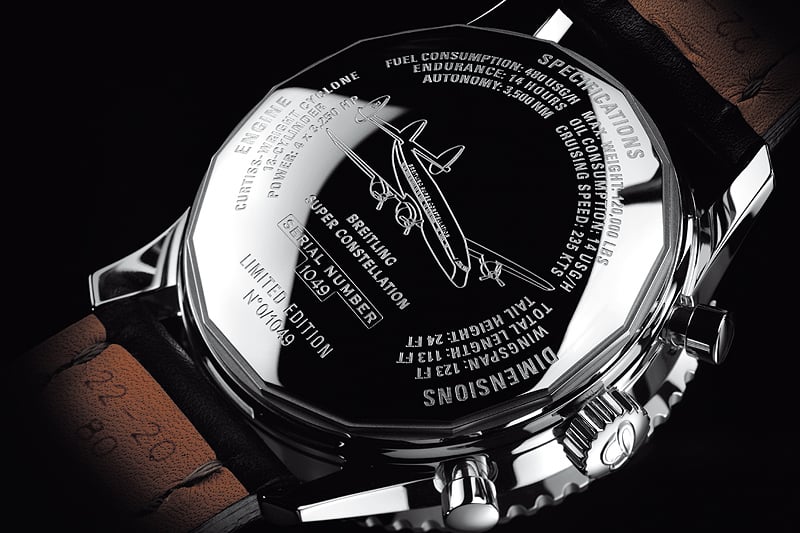 The sleek airliner, with its characteristic 'porpoise-shaped' fuselage profile and triple tail fins was produced by Lockheed at a time when the company's main shareholder, eccentric multi-millionaire Howard Hughes, exerted great influence. As the world's first pressurised passenger airliner in general use it was the most glamorous civil airplane of the era.
To celebrate Breitling's sponsored 'Super Connie' (one of only three flying worldwide, the only one in Europe) emerging from lengthy service work, a special-edition Navitimer model has been produced.
Limited to only 1049 models, in recognition of Lockheed's in-house model number 'L1049', proceeds from the latest COSC-certified chronometer will go towards a further 200,000 Swiss Francs donation to the Super Constellation Flyers Association which operates the four-engine plane.
Available only in stainless steel, with Barenia leather, crocodile/Navitimer or all-metal straps, the Navitimer Super Constellation carries an image of the iconic aeroplane on its case-back.
For further information, see www.breitling.com.
Text: Steve Wakefield
Photos: Breitling

---
ClassicInside - The Classic Driver Newsletter
Free Subscription!