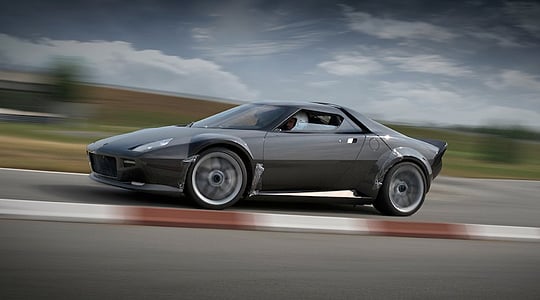 After the excited speculation of the last few days, and following the spy-shots we published on Classic Driver last week, we can now reveal the first official pictures of the new Stratos. As guessed, a (still anonymous) European businessman is behind the project – which aims to revive the legendary Stratos, 40 years on.
As with the blurry photographs previously published, the three new pictures which reached us on Friday afternoon were taken at Fiat's test track in Balocco. And, as of Monday, we have now received a further three pictures, taken at a nearby location. Now, substantially more of the dramatically styled sportscar can be seen. The design of the new model remains essentially faithful to its 1970s predecessor – from its characteristic wedge shape to the round tail-lights – yet it avoids being too romantically retro. The most thrilling link to the classic Stratos, however, is under the engine cover...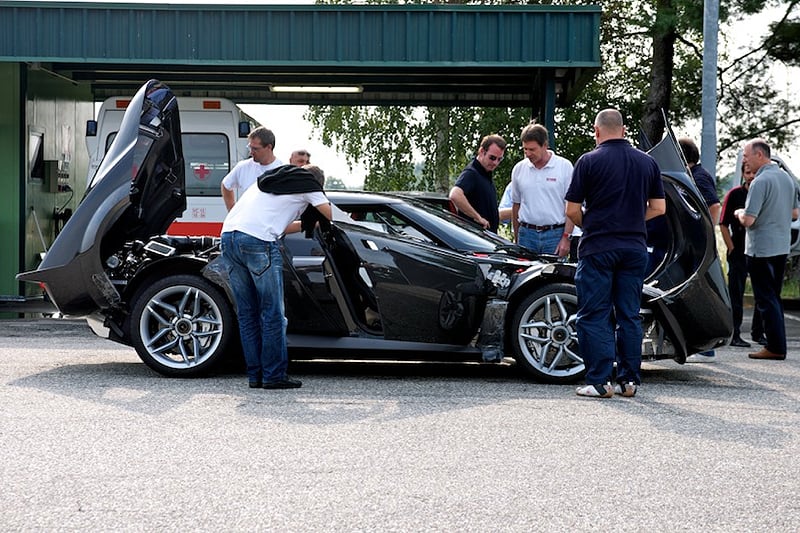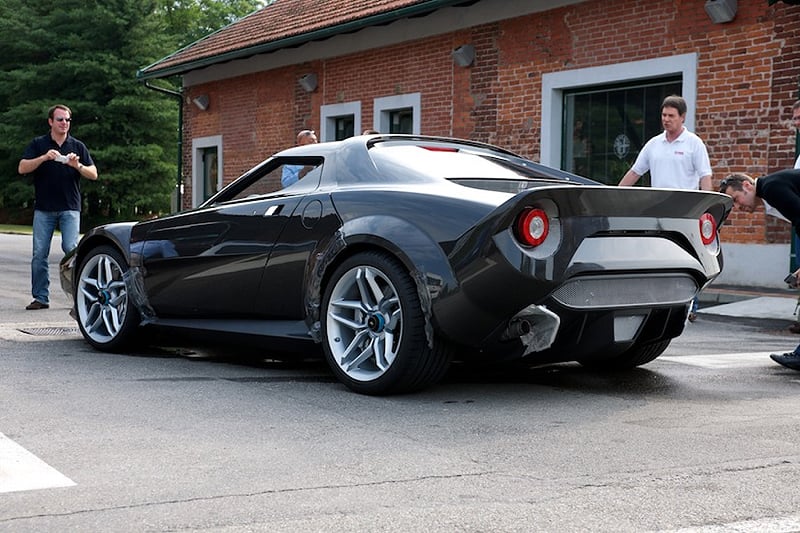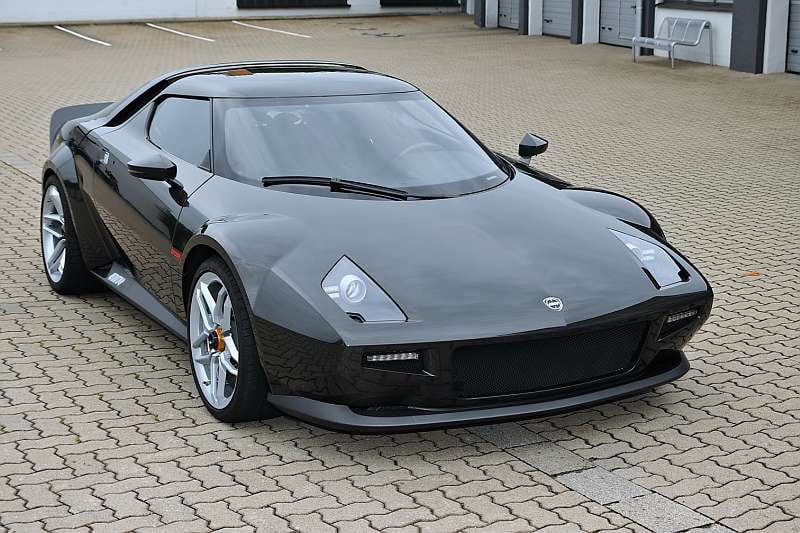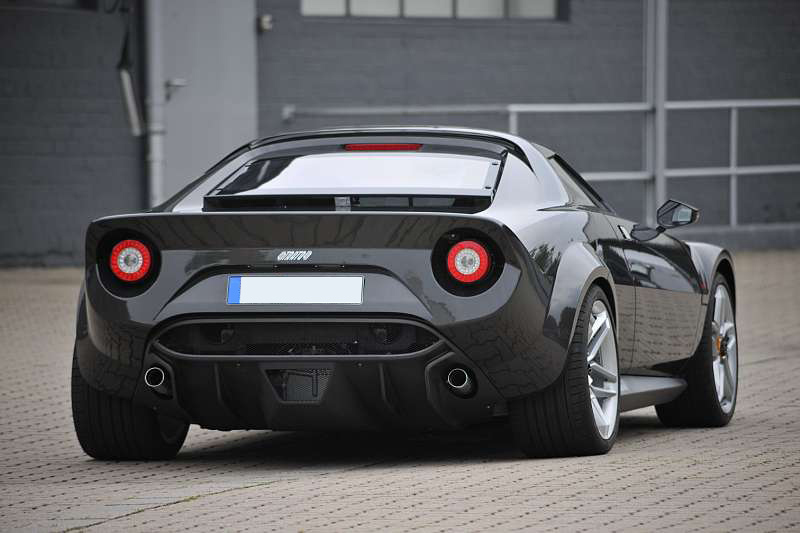 Whereas the original Stratos boasted a mid-mounted Ferrari V6 Dino engine, the new model is powered by a Ferrari V8. And we're led to believe that it was ex-F1 driver Tiago Montiero who took the wheel for the prototype car's Balocco laps - where the new Stratos proved "sensational".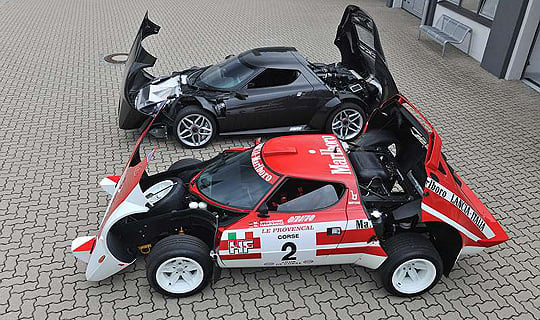 There is also reason to believe that this exhilarating new model is no one-off prototype, but the first of a limited production series. Meanwhile, initial conjecture claiming the car was designed by Jason Castriota has now been discredited. Who, in fact, was the creative force behind the new Stratos has yet to be revealed.
For more information, visit www.new-stratos.com.
Text: Charis Whitcombe
---
ClassicInside - The Classic Driver Newsletter
Free Subscription!