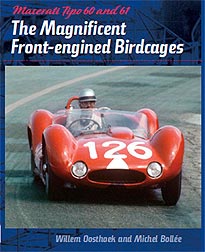 In a 'prequel' to the authors' 2004 book on the later rear-engined cars, Willem Oosthoek and Michel Bollée have produced a large-format, exhaustively researched volume on the first model referred to as a 'Birdcage'.

The sobriquet – as if I need to tell any Classic Driver readers – refers to the complex, thin-tubed chassis, so delicate that it looked better suited to accommodating canaries than Stirling Moss.

The large-format (330mm x 240mm), 344-page book is split into four parts. First-off is the story of the car's origins, how Giulio Alfieri produced a stunning, front-engined design at the dawn of the mid-engined 'British revolution', with a powerful four-cylinder engine able to keep Ferrari V12s at bay. Part Two covers the car's competition years from 1959 to 1967, with a schedule of results by chassis number. The third section examines in- and post-period competition history by chassis, while the final part lists the drivers (by year and chassis driven) of these fabulous cars.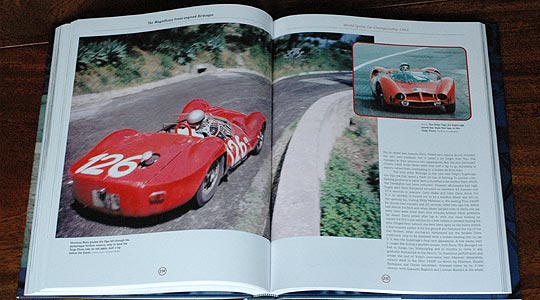 It is a reasonably familiar story, but the knowledgeable and enthusiastic authors have clearly carried out an exhaustive study of the subject, treating chassis number identification with clarity, and coming up with some rare, unseen photographs.
For Maserati enthusiasts it's a must-have, and for fans of nostalgia who like their circuits dangerous and their drivers fearless, this is the book for you. Oh, and Brigitte Bardot is in it, on page 155, talking with a bespectacled Masten Gregory and a decidedly cool-looking Lloyd Casner. So that's why they called him 'Lucky'...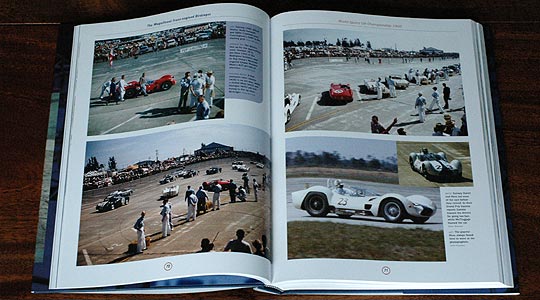 The book (hardcover with dustjacket, in slipcase, 330mm x 240mm. 344 pages. ISBN: 978-1-85443-238-4) is published by Dalton Watson Fine Books and priced at US$150.00 plus postage. For further information, see www.daltonwatson.com/FEBirdCDetailPage.htm.
Text: Steve Wakefield
---
ClassicInside - The Classic Driver Newsletter
Free Subscription!