Book Review: Mark Donohue – Technical Excellence at Speed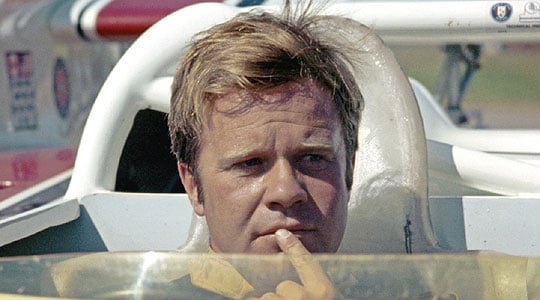 A man described by Roger Penske as "the catalyst for all we have achieved at Penske Racing", American driver Mark Donohue is studied in detail in the latest book from David Bull Publishing.
Penske writes the forward to Michael Argetsinger's new volume on the multiple champion best known for his successes in Trans-Am, the United States Road Racing Championship, long-distance events such as Daytona and Le Mans, as well as USAC and Can-Am.

Donohue's finest results were winning the 1972 Indianapolis 500 and 1973 Can-Am Championship. The latter was at the wheel of the Roger Penske-run 'works' Porsche 917/30. In fact, had it not been for a testing accident in 1972, Donohue may well have won the series outright that year in the L&M-sponsored 'panzer' he helped to develop.

Clearly a naturally gifted driver (although not necessarily of the top drawer), Donohue's success on track was the result of natural driving talent combined with an aptitude for technology and race-car development. Coming from an Ivy League background, 'Captain Nice' was one of the leading lights in the USA in an era that saw tremendous technological development (wings, turbos, carbonfibre, acid-dipped bodyshells, etc.), all made at a frantic, race-to-race pace.

Whether it was the Sunoco Trans-Am Camaro, the highly developed Penske Ferrari 512M that proved to be one of the few challengers to the Gulf 917s, or the mighty turbocharged Porsche 917/10, Donohue's unmatched technical know-how could get the best out of any half-competitive car.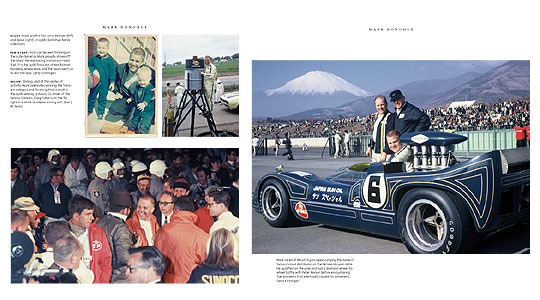 Ironically, it was a poor decision on race set-up in his first big drive, at Daytona in 1966 in a Holman & Moody Ford Mk II, which left him parting on bad terms with his mentor, Walter Hansgen (killed testing at Le Mans just a few weeks later).

Argetsinger extensively explores the subject and, using recollections from contemporary rivals such as Mario Andretti, Sam Posey, George Follmer, David Hobbs and Parnelli Jones, tells the complete story of one of the 60s' and 70s' most significant drivers.

It's also a tale of the period – and international motor racing – at its very best. The Publisher's Edition includes an audio CD of an excerpt from the original, unedited audio tapes dictated by Donohue for his 1975 book The Unfair Advantage. A nice, atmospheric touch.

Photos are limited to just 16 pages; but the publisher has done an excellent job in bringing Argetsinger's 250,000-word manuscript to enthusiasts at the very reasonable price of $39.95 + p+p.

The book (hardcover, 8 3/8in x 9in, 344 pages, 15 black & white and 25 colour photographs. ISBN: 978 1 935007 02 9) is published by David Bull Publishing and priced at US$39.95 plus postage.

For further information, see www.bullpublishing.com.

Text Steve Wakefield
Photographs from 'Mark Donohue - Technical Excellence at Speed' - Strictly Copyright
---
ClassicInside - The Classic Driver Newsletter
Free Subscription!