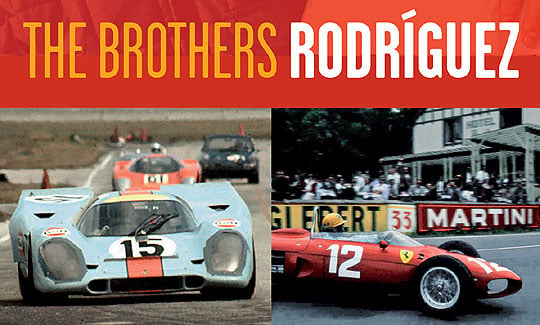 This book is a massive achievement. And, weighing in at 3.7kg, it's also the biggest volume on my bookshelf – and one of the best.
Few subjects can have been as exhaustively researched as this 600-page epic on two of the most charismatic drivers of the period. The racing Rodríguez brothers (Pedro born in 1940, Ricardo in 1942) dazzled on a racing scene that included many colourful, larger-than-life characters. Both started racing bicycles, then motorbikes in their native Mexico, before turning to cars locally, then further afield in Formula One and World Championship sportscars.

Author Carlos Jalife-Villalón first wrote the book in 2005, in Spanish. In 2009, publisher David Bull has produced an English-language version, superbly translated into knowledgeable and lively prose. It covers every aspect of the talented young Mexicans' activities from birth to tragic death. The day-to-day minutiae of life is covered in exhaustive detail: Pedro's girlfriends, a 16-year-old Ricardo's battle over driver licences at Le Mans, and Don Pedro Rodríguez (the boys' father) and his relationship with the Mexican Government of the day – an important aspect in funding the brothers' early racing career in such lavish fashion.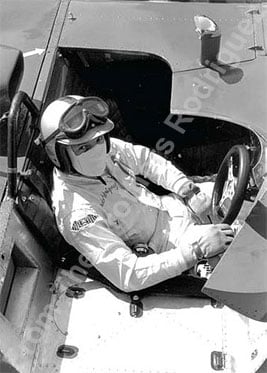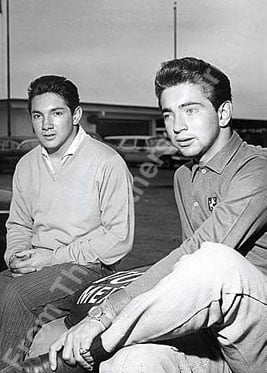 Every new car and race – however minor – is logged and recorded. Ricardo was generally considered to be the more talented, and enjoyed the latest racing Porsche RS and RSK to hone his skills in North America, before full-time North American Racing Team (NART) Ferrari duties. These were usually with his brother in World Championship rounds - although in 1960 he finished second overall at Le Mans sharing a Ferrari TR60 with Andre Pillette.

He was also an occasional Formula One driver for Ferrari, but died at the wheel of Rob Walker's Lotus in his home Grand Prix in 1962, just 20 years old.

Older brother Pedro lived slightly in the shadow of Ricardo and after his brother's death considered retiring from racing altogether. However, come February 1963, he was behind the wheel of one of his favourite cars: a NART-entered Ferrari 250 GTO, at the Daytona 3 Hours. Driving solo, he finished first overall.

For the rest of the decade Pedro was one of the top sportscar drivers and also won two Grands Prix. For many people he will be best known for some stunning performances for John Wyer in Gulf GT40s (including a win at Le Mans in 1968) and the immortal Porsche 917s, where he and Jo Siffert put on driving displays that have rarely been equalled. He died in 1971 having accepted a drive in a privateer Ferrari 512M in a minor European race.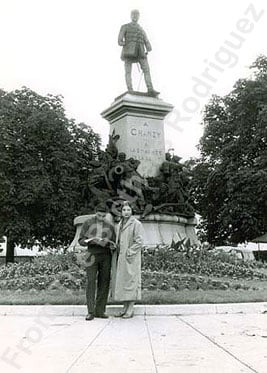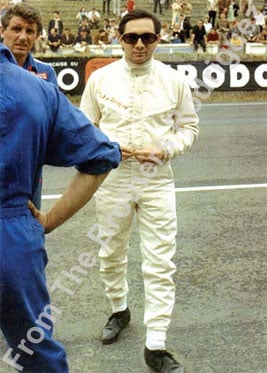 While Ricardo died young and was on the scene for just a brief period, Pedro enjoyed 15 years or so of top-flight competition. Rarely having an off day, if Pedro was in a race the other drivers knew they were in for trouble.

It's got the big hats and charro outfits, the back-to-back Ferrari GT victories at Monthléry, the 'family' Ferrari drives for NART that so infuriated Ferrari management and that famous wet Brands Hatch race in 1970.

It also contains so many things you couldn't possibly know about the Rodríguez family that – bookshelf construction and arm muscles apart – I challenge anyone not to enjoy every page of it.

The book (Hardcover, 9in x 13 1/4in, 607 pages, approximately 4,000 black-and-white & colour photos. ISBN: 978 1 893618 89 3) is published by David Bull Publishing and priced at US$149.95 plus postage.

For further information, see www.bullpublishing.com.

Text - Steve Wakefield
Photographs from 'The Brothers Rodriguez' - Strictly Copyright
---
ClassicInside - The Classic Driver Newsletter
Free Subscription!