Bonhams 'The Scottsdale Sale', Arizona 19 January 2012: Preview
Bonhams' North American division has assembled a classy catalogue for its first-ever Scottsdale sale. Of the 66 motor car entries, racing Porsches feature large, including the ex-Works, ex-Otto Zipper/Scooter Patrick, 1967 Porsche 906E 'Long Nose, Short Tail' long-distance racing car.
The blue, seemingly space-age Porsche (above) was one of the last Carrera 6s built and was a factory entry at the 1967 Sebring 12 Hours, driven by Joe Buzzetta and legendary American Porsche driver Peter Gregg. Although primarily a back-up for the pair of top-level 910s, chassis 159 had received the very latest Werks upgrades and qualified just two seconds off Jo Siffert's 910.
After Sebring it was sold to Otto Zipper who entrusted it to Scooter Patrick for that year's USRRC under two-litre championship where it tied for first place. A great car, and one with eligibility for the world's top events – 'Refer Dept.' for price please.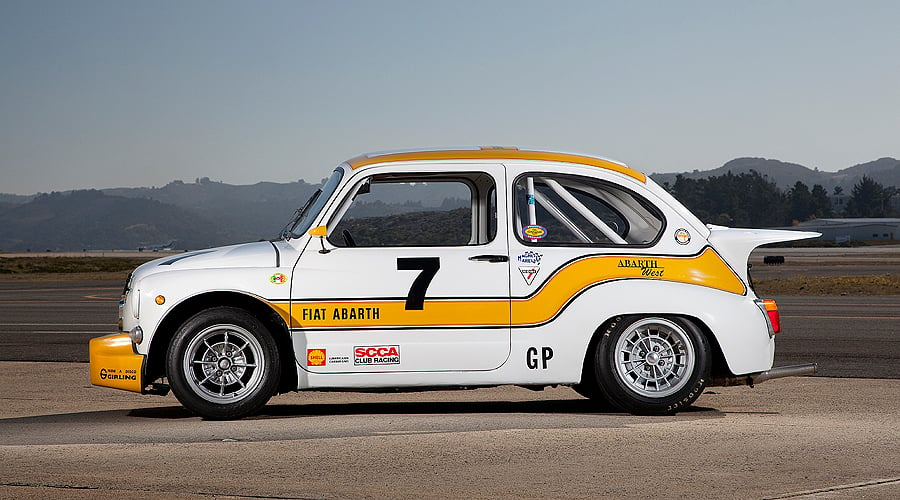 Other event-eligible cars include the 1958 Fiat Abarth 750 GT 'Double Bubble' ($110,000 - 140,000, below) and 1967 Fiat Abarth TC Berlina Corsa ($50,000 - 70,000, above). You can also admire the ex-Ted Hulse Racing, Daytona 24 Hours, 12 Hours of Sebring, Watkins Glen 6 Hours, 1977 Porsche 911S/RSR IMSA racing car ($170,000 - 210,000), seen in action at Daytona carrying race number '01'.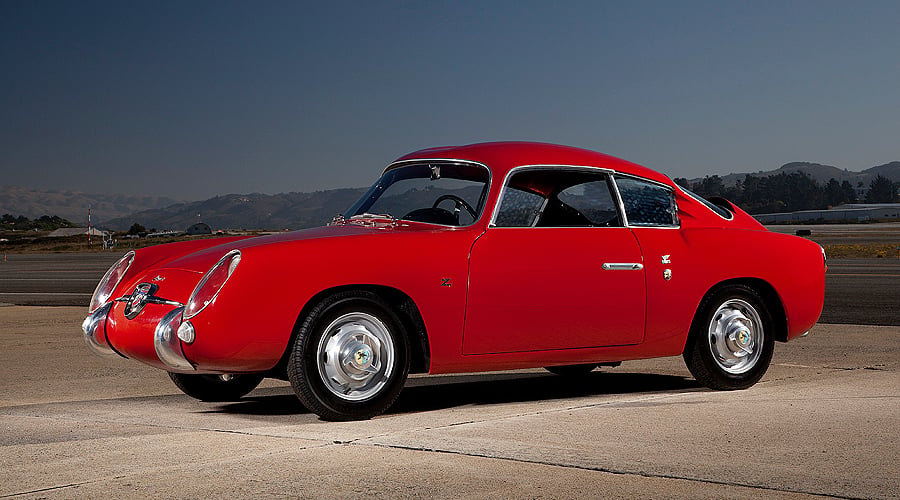 Finally, on the competition Porsche front, the sale finishes with two late-model, highly modified Group C 1987 Porsche 962s (an ex-Richard Lloyd Racing, 1987 Norisring FIA World Sports Prototype Championship round winner for $450,000 - 550,000 and the Nisseki Trust car estimated at $225,000 - 275,000). Perfect for the 2012 Le Mans historic support race, I say.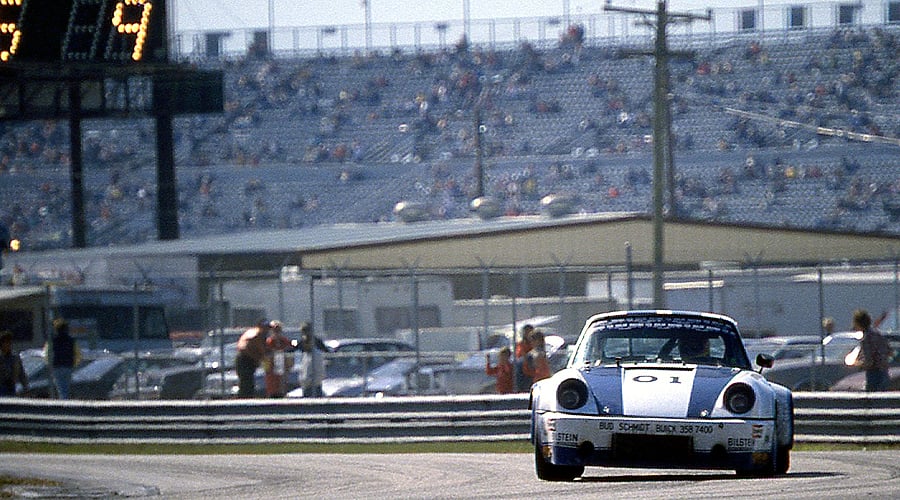 Away from the track, the catalogue includes such gems as a matching numbers 1968 Shelby Mustang GT500KR Fastback described as "the ultimate '68 Shelby" (pictured below, 'Without Reserve' and $90,000 - 115,000) and a 1969 Jaguar E-type 4.2-litre Series 2 Roadster with only 11,000 or so miles from new for $110,000 - 140,000.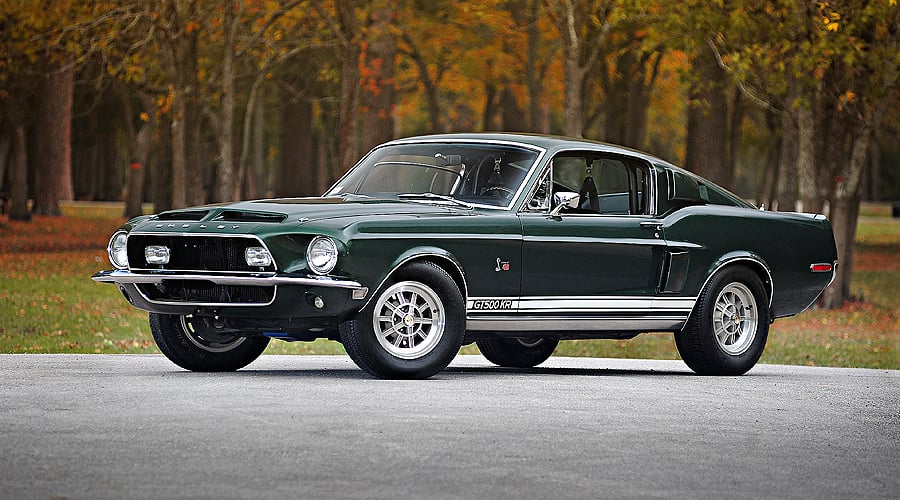 Of the older cars, a 1937 Mercedes-Benz 540K Cabriolet 'C' ($500,000 - 600,000) joins a 1929 Duesenberg Model J Convertible Sedan ($650,000 - 750,000), a 1930 Rolls-Royce Phantom I Transformable Phaeton ($425,000 - 525,000) and many other fine American and European inter-war classics.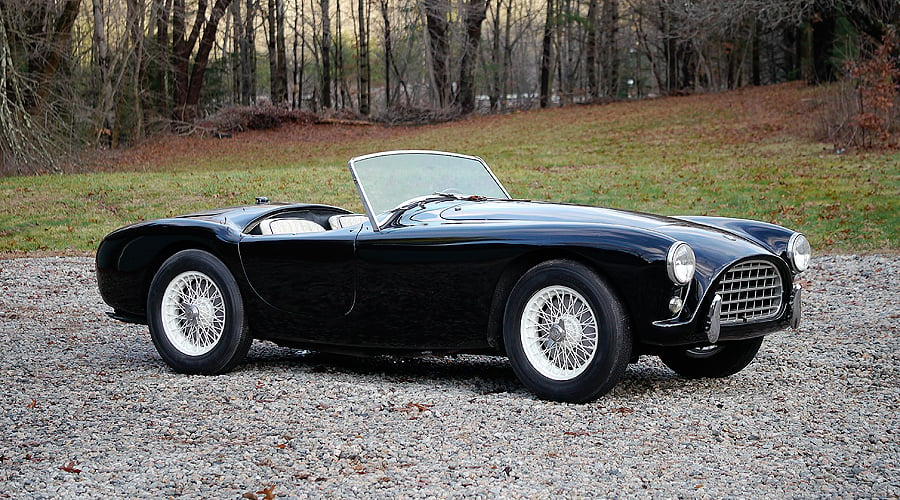 Early post-War entries include the 1950 Bentley MK VI Sports Saloon ($40,000 - 60,000) and an example of the now-extinct, stylish French marque Delahaye, this time a 1947 135M Three-Position Drophead Coupé estimated at $250,000 - 350,000. We like the 'time-warp' 1956 AC Ace Bristol ($190,000 - 220,000, above) and a car "recently unearthed from long-term storage", the $80,000 - 100,000, 1955 Porsche 356A Speedster.
Please click here to see a full lotlist.
The 2012 Bonhams Scottsdale sale will be held on 19 January at the The Westin Kierland Resort & Spa in Scottsdale AZ, commencing 10:30. For further information, visit www.bonhams.com/usa.
Text: Steve Wakefield
Photos: Bonhams