Bonhams at Scottsdale, AZ, 17 January 2013: Preview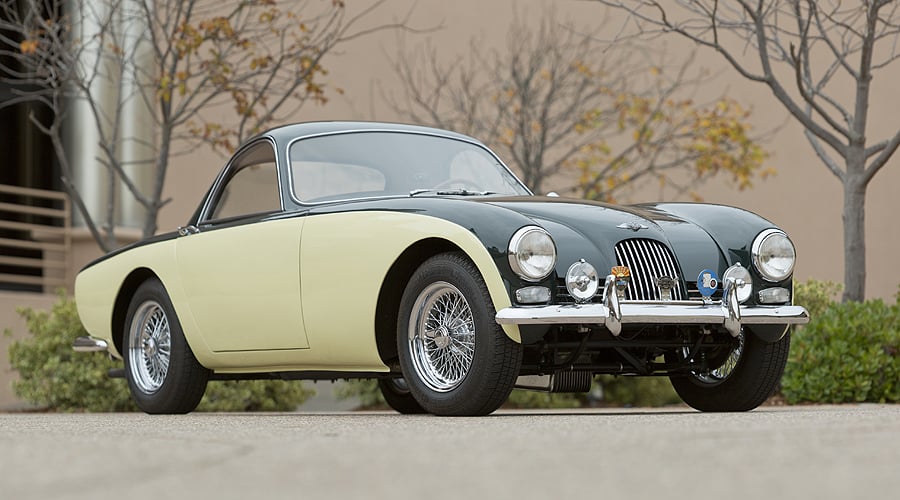 INCLUDES FULL LOTLIST. Bonhams has assembled a 114-car entry to its forthcoming 2013 Arizona auction. The catalogue includes such gems as this ultra-rare 1964 Morgan Plus 4 Plus Coupé (USD 190,000 - 230,000) and 30 cars from the Oldenburg Family Automobile Collection.
The glassfibre-bodied Morgan – with a steel, rather than wood, chassis – was the famous Malvern company's attempt to 'get with it' and join Lotus, Jaguar and MG building up-to-date sports cars for the ever-more-affluent worldwide market of the 1960s. This was the 21st of only 26 examples made, so, clearly, the concept fell into the 'nice idea at the time' category. Whatever its sales success in period, these are unusual, rather than striking cars, and this one has benefited from some special tuning by marque expert Pierre Brun.
The Oldenburg Family Collection includes interesting cars from Italy, Great Britain and the USA. Value-wise, it's headed by five Ferraris and an original 1972 Lamborghini Miura SV estimated at USD 900,000 – 1,1,00,000. The Maranello entries include a one-off built for the president of Pirelli, Leopoldo Pirelli, the 1967 365 GTC Prototype. The car (below) was ordered new by Pirelli and uses the 330 GTC body style but with an enlarged 365 motor. It's fitted with handmade, five-spoke magnesium wheels à la P4 Le Mans prototypes. Estimate: USD 400,000 - 500,000.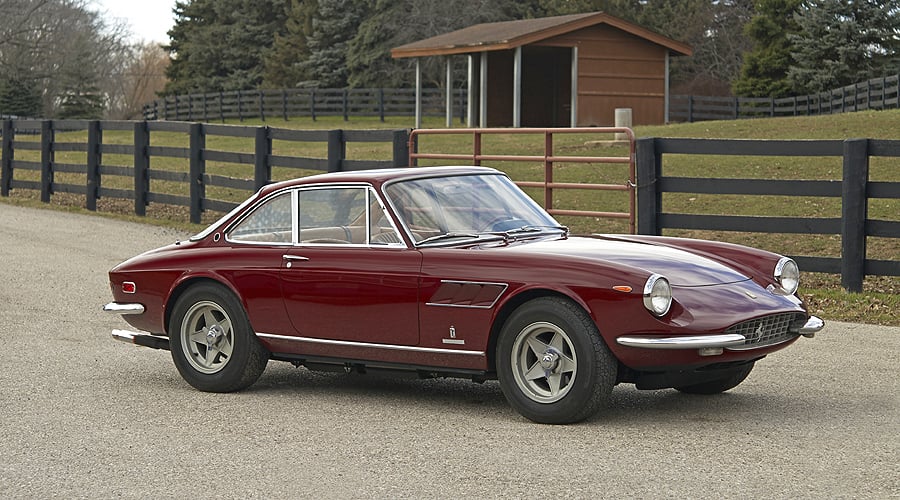 Of the pre-War cars, the entry is headed by La Petite Royale, the ex-William 'Bill' Borchert Larsen, 1930 Bugatti Type 46 Faux Cabriolet (USD 900,000 – 1,200,000) and a 'Refer Dept.' 1938 Mercedes-Benz 540K Cabriolet 'A'.
Other Mercedes include a 1955 300SL 'Gullwing' (USD 850,000 – 1,000,000) and a 1959 220S Cabriolet, priced at USD 75,000 - 100,000.
And the Stuttgart cars don't end there, as there are some fabulous 'chrome bumper' Porsche 911s including this 1967 911 Targa 'Soft Window' (above) for USD 110,000 - 130,000.
Finally, we don't often associate the mild-mannered auction house from Bond Street with members of The Mob, but do look at Lots 325 and 326. Both are 'Without Reserve' and both featured in 'The Godfather', with the 1941 Lincoln Continental Coupé being 'Sonny' Corleone's car in the infamous 'tollbooth scene' where the character played by James Caan comes to a sticky end.
The sale will be held on Thursday 17 January 2013 at the Westin Kierland Resort & Spa, Scottsdale, East Greenway Parkway Phoenix AZ 85254 USA. Automobilia: 10:30 PST, Motor Cars: 13:00 PST.
Please CLICK HERE to see the full lotlist.
Text: Steve Wakefield
Photos: Bonhams