Bonhams at Monaco 15th May 2004 - Preview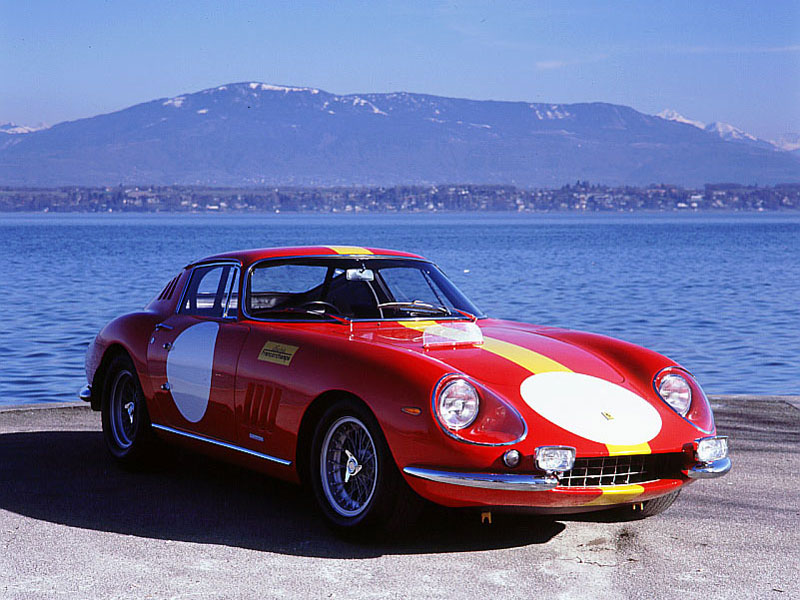 The Grand Prix Historique drops the starter's flag on a period of hedonism and excitement that is Monaco GP week, and a vital part of that meeting is the early Saturday evening auction of 'Les Grandes Marques à Monaco'. This year Simon Kidston has assembled a staggering 70+ car entry that includes several F1 cars and an ex-Le Mans Ferrari 275GTB/C.
It's difficult to know where to begin with this one because from an alphabetical, catalogue, or estimate point of view the entry list is of the highest quality and interest. Our lotlist will show the first four entries as two 1966 AC 289 Cobra MkIII 4.7 Litre Roadsters at an identical Euro 210'000 – 240'000 each, a 1967 Abarth OT 1300 'Periscopa' Series II for Euro 100'000 – 120'000 that was 2nd in class at the 1968 Targa Florio, and an original body, never raced, matching numbers 1964 Alfa Romeo Giulia TZ for Euro 250'000 – 300'000. Phew.


| | |
| --- | --- |
| 1964 Alfa Romeo Giulia TZ | 1967 Abarth OT 1300 'Periscopa' Series II |
The big-ticket items are of course the
1966 Ferrari 275GTB/C
(ex-Francorchamps, 10th O.A. at Le Mans '66) Euro 900'000 – 1'100'000, the ex-Schumacher four GP winning
2000 Ferrari F1/2000
('Refer Dept.' for price), and the
1998 Mercedes-Benz CLK-LM
(ex-Le Mans team car) at Euro 1,000,000 – 1,200,000. Millionaire's cars all, but where better to auction them than at Monaco? The F1 car is really special as these cars are so rarely offered on the open market and think what you may of the German driver's domination of the sport in recent years, he
is
the modern-day Fangio and 2000 was the time when Maranello's 21-year drought of Driver's World Championships was ended. 275 GTBs are fetching big figures nowadays and only a 1965 genuine competition car (falling into FIA historic racing rules) could be a better buy for the wealthy amateur racer. The Mercedes needs little introduction, an ex-works car that competed at Le Mans (amongst other races) in 1998, its 600bhp in a 940kg chassis enough to propel a sister car to pole position at the French 24 Hours circuit at an average of 227.230 km/h (141 mph). A genuine 'Silver Arrow' that would make a nice double-pairing with the Schumacher Ferrari.
1998 Mercedes-Benz CLK-LM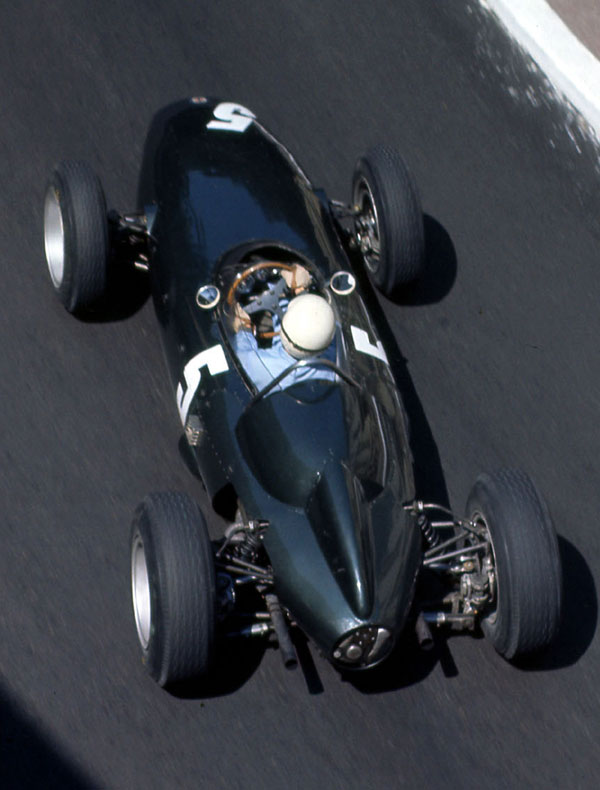 Other competition machinery includes a
1962 BRM P578 Grand Prix car
(ex-Ritchie Ginther and second at the 1963 Monaco Grand Prix) for Euro 380'000 – 450'000, a
1967 Cooper Maserati T86 V12 F1
car, the last Cooper to ever contest the Monaco Grand Prix and estimated at Euro 300'000 – 500'000, and a
1966 McLaren-Chevrolet M1B Can-Am
car, ex-Bruce McLaren at Euro 150'000 – 200'000.
The road cars are no less exciting and feature a complete Jaguar collection (E-type, XK120 Roadster, XK140 DHC, XK150 DHC and XK150 FHC) and examples of supercars from Ferrari, Maserati and Porsche. The 1962 Maserati 5000GT Coupé by Allemano (restored, ex-Pebble Beach 1999) Euro 220'000 – 280'000 looks fabulous, as does the 1961 Maserati 3500 GT Spyder by Vignale, a model becoming much sought-after now and estimated at Euro 100'000 – 115'000. Ferraris there are aplenty and the 1952 Ferrari 212 Inter by Touring (Euro 300'000 – 400'000) has period racing history, while for more modern buyers there's a chance to own a 2001 Ferrari 550 Barchetta, one owner with just 2,388kms on the 'clock' for Euro 185'000 – 210'000.


| | |
| --- | --- |
| 1962 Maserati 5000GT Coupé at Pebble Beach | 1962 Maserati 5000GT Interior |
Don't forget there are also many lots without reserve at the more economical end of the entry. Cars such as the
1987 Ferrari Mondial 3.2 Coupé
at Euro 12'000 – 15'000, or the
1968 Maserati Ghibli Coupé
4.7 for Euro 15'000 – 25'000, a lot of car for the money. And if you can't afford the
1959 Fiat Ghia Jolly Beach Car
(one titled owner from new, and Euro 15'000 – 20'000), why not go for another 'no reserve' the restored
1968 Fiat 500L
at just Euro 2'000 – 3'000?
| | |
| --- | --- |
| 1968 Maserati Ghibli Coupé | 1987 Ferrari Mondial 3.2 Coupé |
A fantastic entry, all of which can be seen with photographs and descriptions on the
Classic Driver Car Database
.
The Sale is held within the
Exposition de la Collection de Voitures Anciennes
, Automobilia starting at 4.00 pm and the Motor Cars at 6.00 pm.
Click HERE to view the complete lotlist.
Bonhams Europe S.A.
7 Av. Pictet-de-Rochemont
1207 Geneva
Switzerland

Tel: 0041 22 300 31 60
Fax: 0041 22 300 30 35


[email protected]
Text - Steve Wakefield
Photos - Bonhams