BMW Guggenheim Lab to move to Berlin in May 2012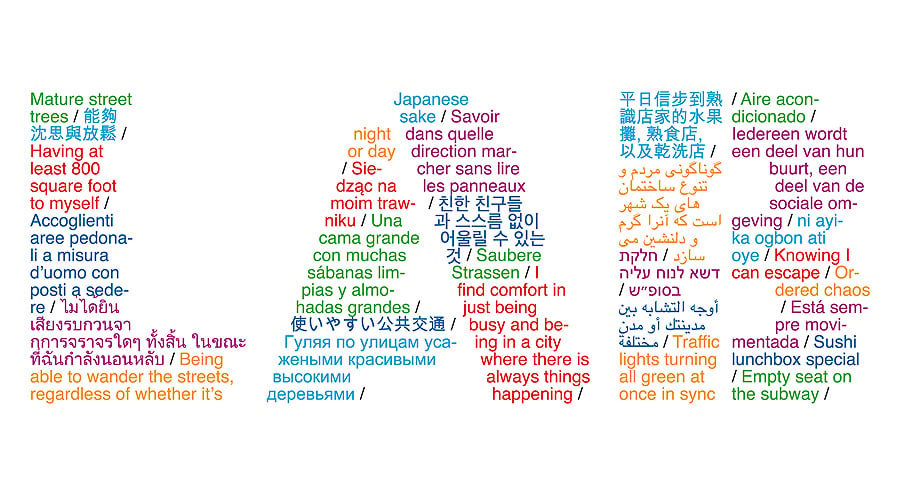 After opening in New York, the BMW Guggenheim Lab – a combination of think tank, public forum and community centre – will operate in Berlin from 24 May to 29 July 2012. Berlin is the second stop in the Lab's nine-city tour.
As was the case in New York, the BMW Guggenheim Lab Berlin will be housed in a mobile, 2,200-square-foot structure designed by Tokyo-based architects Atelier Bow-Wow. The idea behind the Berlin Lab is to offer a range of free programmes exploring 'issues confronting urban life'. In total, the Lab will be visiting nine cities, during a six-year period which will end in late 2016. "We never could have imagined the enormous level of interest and enthusiastic exchange of ideas that the BMW Guggenheim Lab and its programming generated in New York City, both on the ground and online," said Richard Armstrong, Director of the Solomon R. Guggenheim Museum and Foundation which has partnered BMW to bring the idea to fruition. "In its 53 days, the New York Lab welcomed more than 54,000 visitors from 60 countries, and 329,000 people from 168 countries visited the Lab's website" – see www.guggenheim.org.
The Berlin Lab will be located in the Pfefferberg complex in the Prenzlauer Berg neighbourhood, and the team for this leg of the tour includes: José Gómez-Márquez, program director for the Innovations in International Health Initiative at the Massachusetts Institute of Technology, Boston; architect and engineer Carlo Ratti, who practices in Italy and directs the SENSEable City Lab at the Massachusetts Institute of Technology, Boston; Berlin-based artist Corinne Rose, who works with photography and video and teaches at the Bern University of the Arts, Switzerland; and Rachel Smith, principal transport planner with AECOM, based in Brisbane, Australia.
The four main topics to be covered in Berlin are Empowerment Technologies (José Gómez-Márquez); Dynamic Connections (Rachel Smith); Urban Micro-Lens (Corinne Rose); and the Senseable (SENSEable) City (Carlo Ratti).
Text: Jan Baedeker
Fotos: BMW