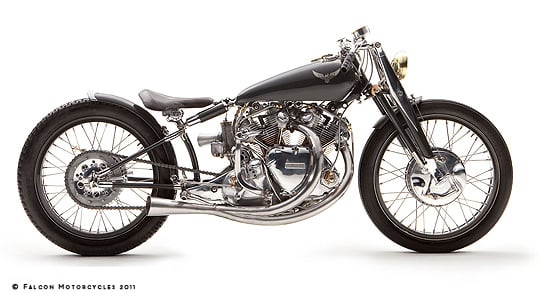 Industrial designer Ian Barry has presented his latest masterpiece at the Californian Quail Motorcycle Gathering. The Black Falcon, a drag racer based on the legendary Vincent Black Shadow, is the third of the 10 custom creations Barry's planning, based on classic pre- and post-War British motorcycles.
Ian Barry, who has been building motorcycles since he was 19, formed Falcon Motorcycles with Amaryllis Knight in 2007. At their workshop in downtown Los Angeles, the Falcon team has embarked on this series of 10 unique, custom motorcycles, each one handcrafted in-house, using all their own components – from the frame, tanks, exhaust, front forks and handlebars, to the brakes, nuts, bolts, seats and even the cylinders. With the personal attention given to each bike, it's easy to see why only one can be built each year.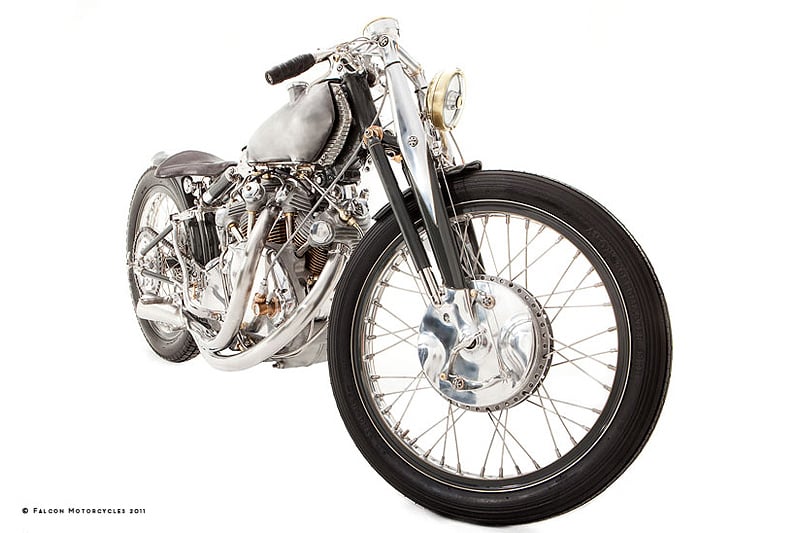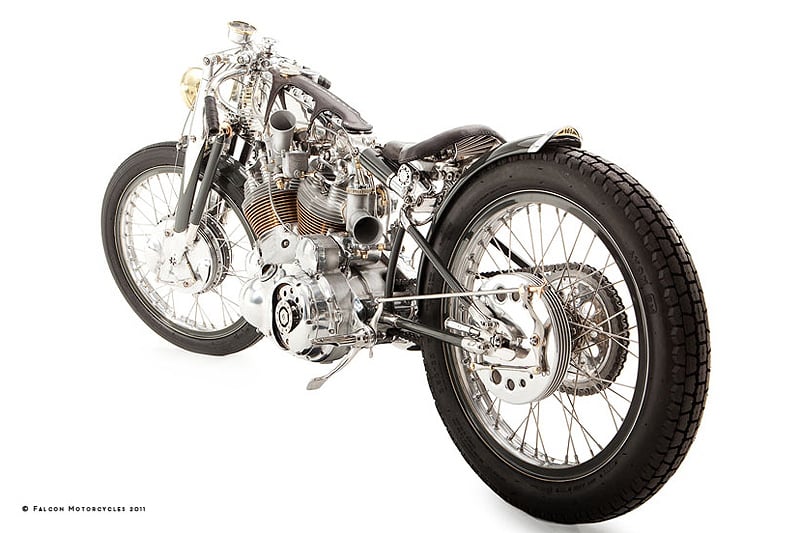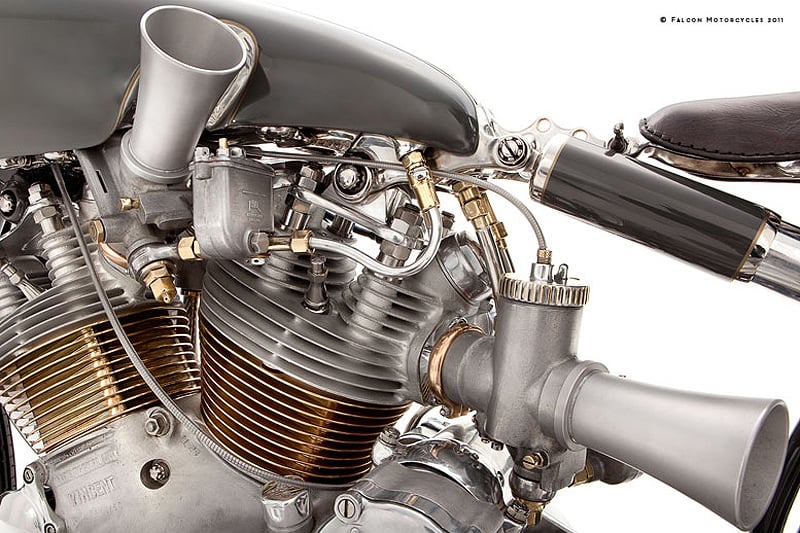 The 'Black', which has already been sold, is built around a 1951 Vincent Black Shadow engine with Californian racing history. "This beast of an engine is so impressive," says Barry, but while the engine itself remains original, every other part of the motorcycle has been redesigned. Studying the photographs, and the video below, it's little wonder that the Black Knight was honoured at this year's Quail Motorcycle Gathering with the title 'Best Custom'.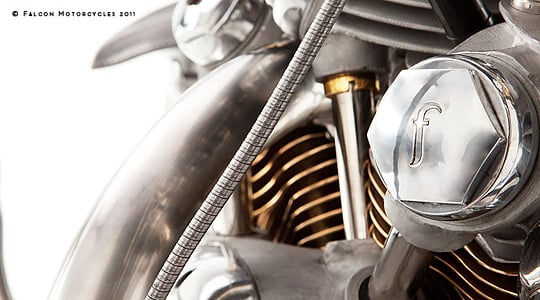 As the video points out, Falcon's first bike, the Bullet, took 1000 hours to build. It's second, the Kestrel, took 2000 hours. The Black? "We stopped counting," says Amaryllis Knight. "It took Ian and five guys over a year of full-time work." It shows.
See www.falconmotorcycles.com.
Text: Charis Whitcombe
Photos: Falcon Motorcycles
Video: Los Angeles Times

---
ClassicInside-The Classic Driver Newsletter
Free Subscription!