Bizzarrini Livorno P538 Barchetta: a legend redesigned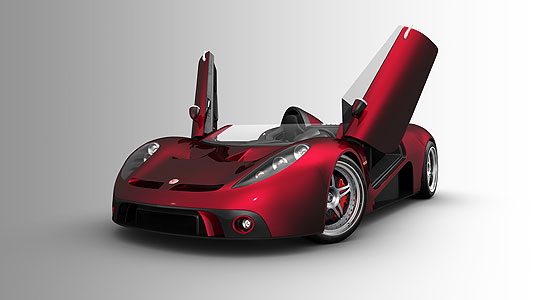 The renowned engineer and designer Giotto Bizzarrini has collaborated with Galmer's Alan Mertens, the Gallahan brothers of Arbitrage and car designer Stefan Schulze to produce an evolution of the legendary P538 Barchetta. The prototype Bizzarrini Livorno P538 Barchetta is nearing completion, with the reveal set for June.

A short production run is planned for the beautiful sportscar, which will be built in Speedster and GT (hardtop) versions. Its heritage is impressive: Bizzarrini helped create the Ferrari 250 GTO and the Lamborghini Miura, and his own company has produced a series of memorable sportscars, including the GT 5300 and the P538 – which inspired this latest machine.




The entire floor pan and external shell is made of carbonfibre, as is the passenger safety cage. The new supercar is powered by a 505hp Chevrolet 8-cylinder engine, embedded in a tubular frame directly behind the driver's cabin.

Text: Classic Driver
Photos:Firstsignal

---
ClassicInside - The Classic Driver Newsletter
Free Subscription!