Münch or MV Agusta – which is the coolest bike from Bonhams' Stafford Sale?
Of the 300-plus vintage and classic motorcycles offered by Bonhams at its annual Spring Stafford Sale this weekend, there are two fabulous 1970s superbikes that we'd particularly like to climb astride – a Clymer-Münch Mammoth and an MV Agusta 750S…
Eenie, meenie…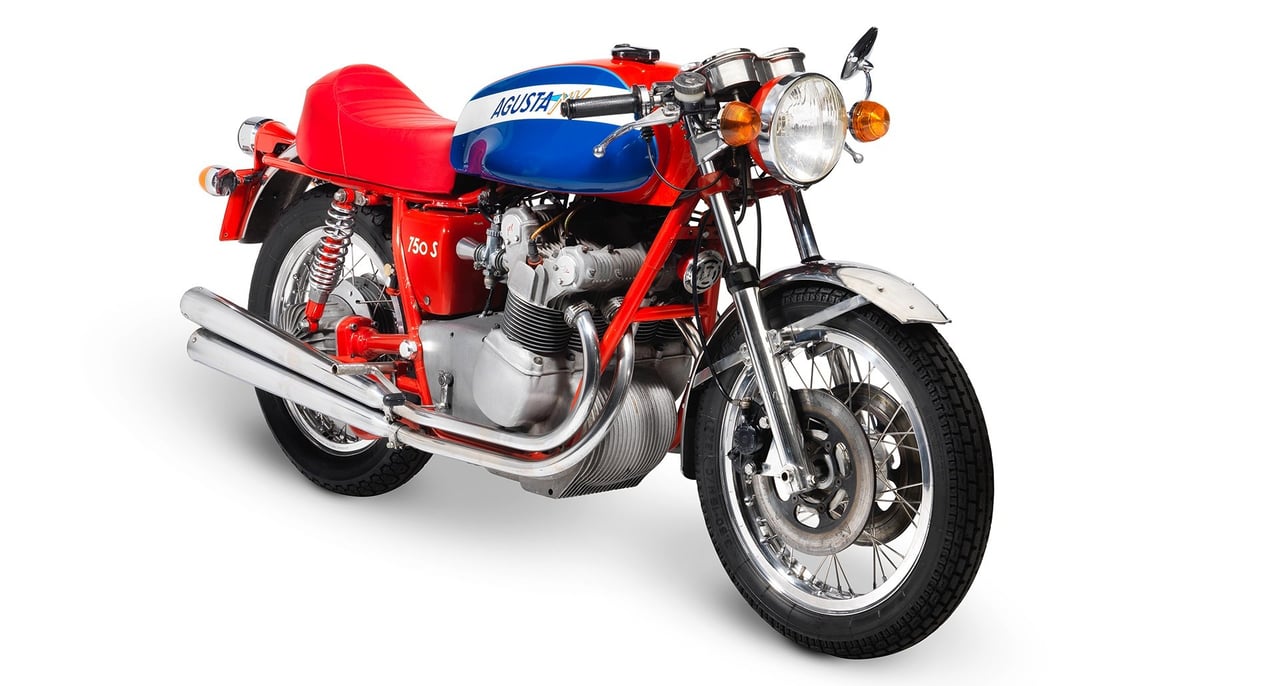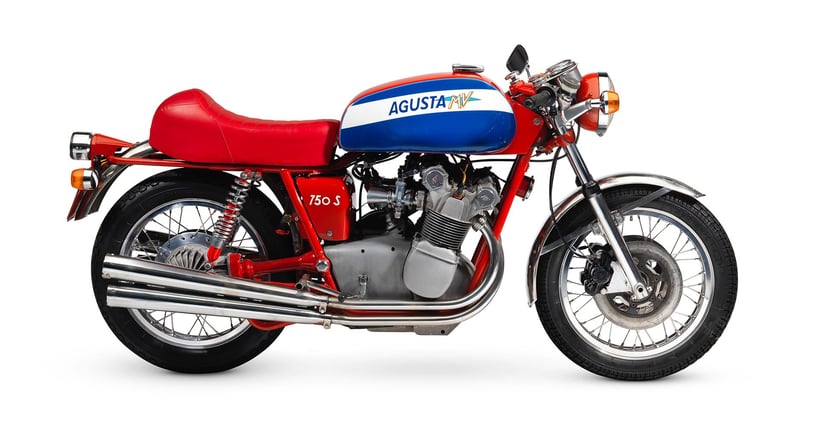 Two of the most desirable post-War motorcycles in the world, the Münch Mammoth and the MV Agusta 750S are legends of their time – hand-built, exotic, rare, and powerful machines that marked a discerning and well-to-do enthusiast from the rest. Fortunately, an example of each will be offered by Bonhams at its Spring Stafford Sale on 22 April. The former is one of just 150 Mammoths built by the American entrepreneur Floyd Clymer and has been comprehensively restored using its original parts. It's estimated to fetch £75,000–100,000 when it crosses the block. The latter, a 1973 MV Agusta 750S, has spent the large majority of its life in Spain, and the country's temperate climate has clearly been favourable to the bike's condition – it looks truly sensational. Similarly, it's expected to fetch £70,000–90,000 at this weekend's sale. And if we had to choose one? Well, that's a bit like choosing which leg you prefer – impossible. You can browse the entire catalogue for the Spring Stafford Sale 2018 at Bonhams' website.
Photos: Bonhams