Though not actually produced by Lotus – the name has been licensed to design and engineering company Kodewa, mastermind of Lotus' current Le Mans effort – the beefy new motorcycle will become the first two-wheeler to wear the famous yellow-and-green coat of arms. Going by the name of C-01, the bike not only boasts a 200bhp, 1,200cc V-twin engine, but also a distinctive carbonfibre and titanium body. While the latter displays classic undertones, it's also reminiscent of the futuristic machines seen in Tron: Legacy. That's because German designer Daniel Simon was responsible for both.
Provoking a livery debate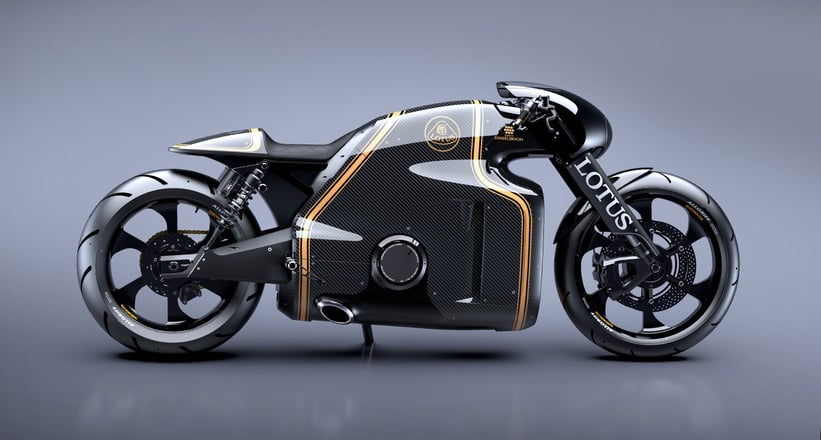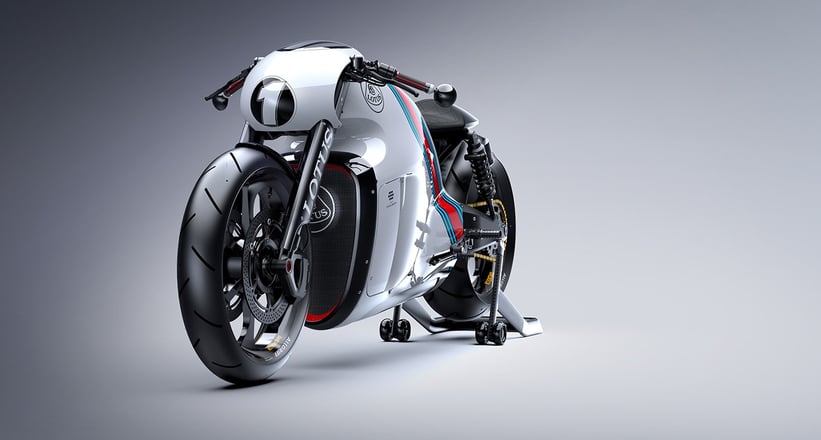 Some of the C-01's various liveries hark back to Lotus' most successful years in Formula 1, illustrated by the legendary trio seen here – although it seems there's been an oversight regarding the base colour of the Martini-style regalia. Should you want it corrected to the appropriate green (or replaced with any other bespoke design for that matter), a customisation service "limited only by the imagination of the client" is available.
The first C-01 has already been built and registered for the road. Prices are yet to be released, but the company has confirmed that no more than 100 will be made.
Photos: Lotus Motorcycles