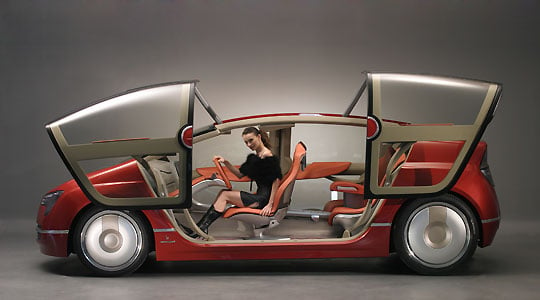 The Bertone Villa, that has been developed on the basis of the Cadillac SRX, "takes its inspiration from contemporary architecture, in which luxury is born from minimalist choices and original definitions of living spaces. For this reason", the company goes on, "the lines of the Bertone Villa are not born around the myth of speed and reject the ornament, looking for purism in a modern concept of well-being. The Bertone Villa replaces the concept of physical speed of the automobile with the concept of virtual speed "in" the automobile, since the available technologies on board allow for connection to the outside world, to work or watch a film."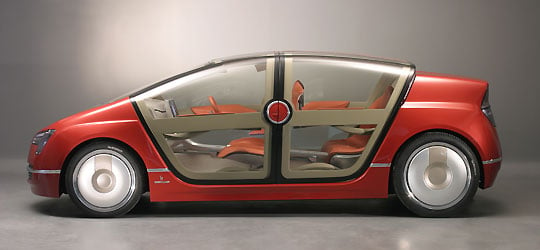 The attention of the design is concentrated on the side with the symmetrical cutting line of the doors which indicates the interior as a crystal bubble or a transparent gem, mounted between the two parts of the bodywork.

The interior of the Bertone Villa takes its inspiration from the world of interior furnishing rather than the tradition panorama of the automobile.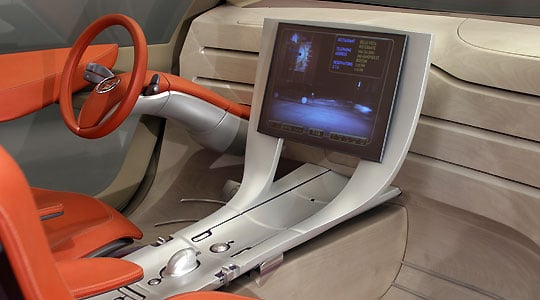 The idea of luxury is developed in a minimalist way by means of the quality, not the quantity, of the fittings and materials. The traditional concept of the instrument panel has been abandoned in favour of a panel trimmed in wood and modelled into a wave. In the centre there is a large 23" video screen developed by Bose, connected to a console which runs the length of the vehicle interior. This screen, which makes use of a new optical technology and maintains an excellent visibility even in bright daylight, houses all the functions of the dashboard, the most innovative of which is, without doubt, the new navigation system.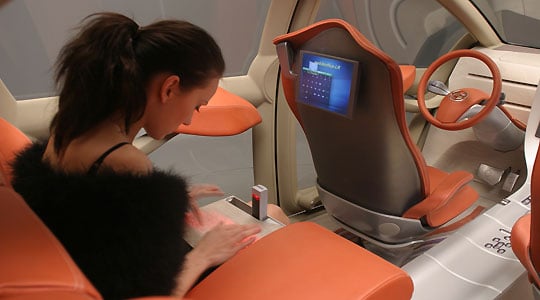 Text/Photos: Bertone
---
ClassicInside - The Classic Driver Newsletter
Free Subscription!