Bentley Mulsanne: Testing and Sign-Off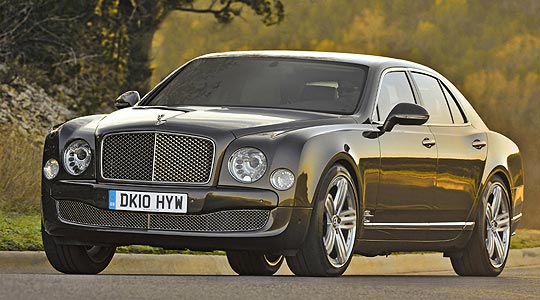 "We're not looking for mechanical faults. It's a more subjective approach," says Quality Manager Donna Morrey, in this sixth and final video on the production of the Bentley Mulsanne.
She's talking about the rigorous final examination that each and every Mulsanne must complete, comprising 503 individual checks by Morrey and her inspectors from the Quality team, who see themselves as the "hands and eyes of the customer".
The testing is nothing if not exhaustive. But then, what do you expect from Bentley's ultra-luxurious, flagship model, if not perfection?
Once of the last stages of the testing process is a facility which simulates monsoon-like weather conditions to ensure that the car is completely watertight, before the Mulsanne heads for the very final sign-off stage, known as 'Checkpoint 8'. Here, the car passes through a long line of ultra-bright overhead and side lights, while every surface is inspected in the most minute detail.
I can't help thinking that watching the series of six videos, which demonstrate Bentley's almost obsessive efforts to achieve perfection, are as compelling to any potential Mulsanne buyer as a test-drive. Well, maybe not. But it is a reason for celebration that, even in 2010, this level of care and craftsmanship does still exist.
Text: Charis Whitcombe
Photos/Video: Bentley
---
ClassicInside - The Classic Driver Newsletter
Free Subscription!