In fact, chassis JM/EXP115 still carries its original number plate, 'HEA 1D' from 15 September 1966 and has just 84,000 believed-to-be-genuine miles on the clock. While most will know that the West Bromwich-based company commissioned Carrozzeria Touring to design the CV8 replacement's all-metal body, it was to Vignale that Jensen turned when it needed early production capacity.
Having constructed one Interceptor prototype based on an adapted CV8 chassis, Jensen made another, this time all-new car for the model's launch at the 1966 British Motor Show – the grey metallic 2+2 you see here. As an early car, not only was it built in Italy, but it also carries the smaller-capacity (6,276cc, or 383ci - but more highly tuned) Chrysler V8 and a three-speed TorqueFlite transmission with no 'Park'. To start the big V8, the selector should be in 'Neutral'.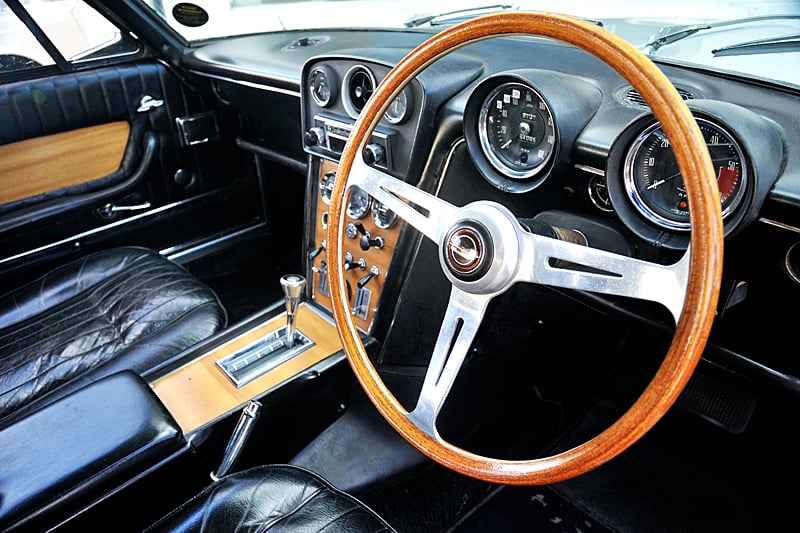 Italianesque switchgear abounds in the smart cabin, with simple black leather seats and plain, varnished wood on the dash and the doors. Note the rotary dial for the Armstrong 'Selectaride' rear dampers, as fitted to many an Aston Martin or Bristol of the period. The Radiomobile 8-track is typical of the time and the large, wood-rimmed steering wheel helps out with the non-assisted steering.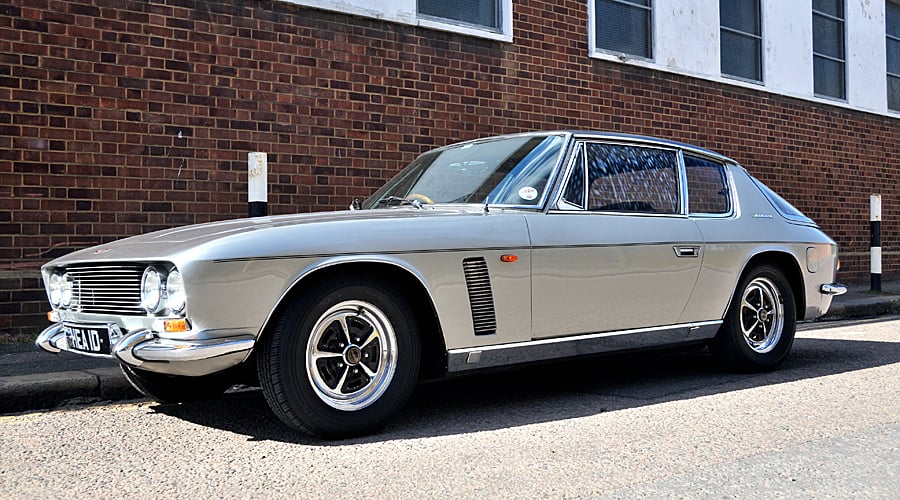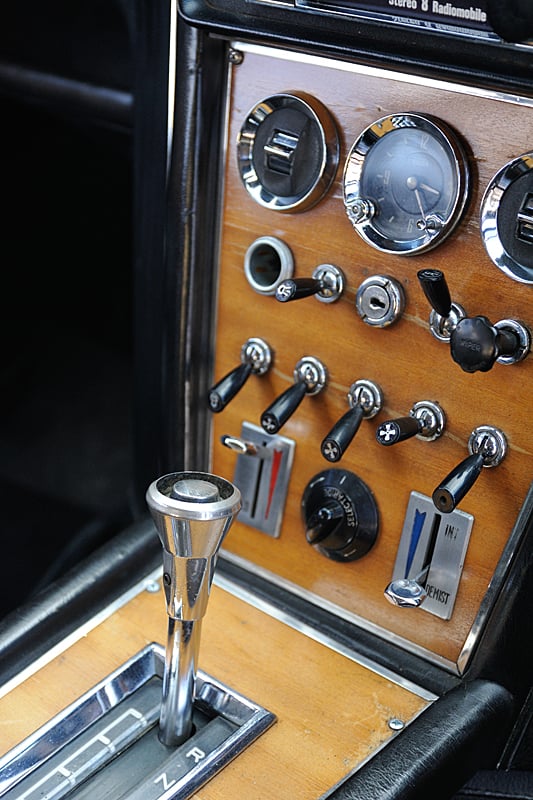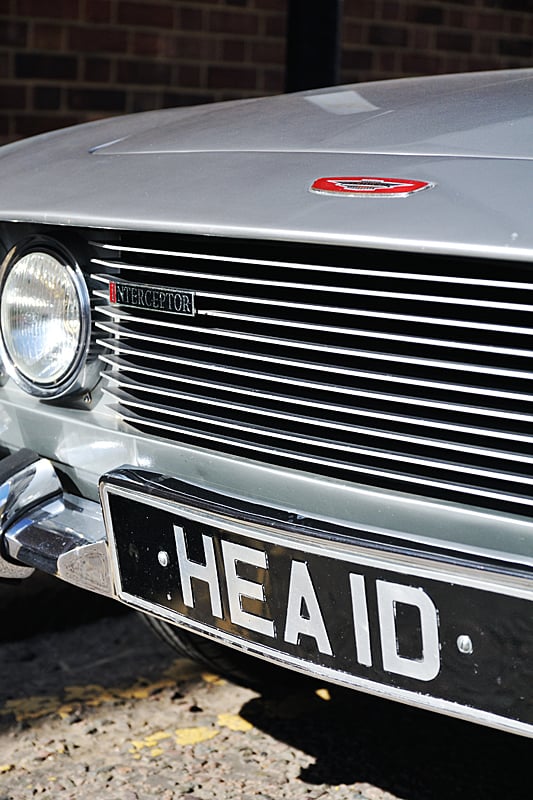 As soon as it landed in Britain, this sensational-looking four-seater, with its characteristic 'goldfish bowl' rear screen, soon found its way into the hands of the road-testers. Registered in the UK as HEA 1D, Autocar timed it at 7.3 seconds from zero to 60mph, with a maximum of 133mph. It was also featured by Autosport (14 October 1966) and Motor (4 February 1967).
It was normal practice in those days to scrap such early cars. However, on the insistence of a Mr Heald, after 25,000 miles and just a little over 12 months of motoring, HEA 1D was sold to Heald for £3,100. Since then, the car's massive history file has been regularly added to and includes the original green registration logbook, a copy of the bill of sale from Jensen Motors Ltd to its second owner, and much other factory correspondence and sundry paperwork.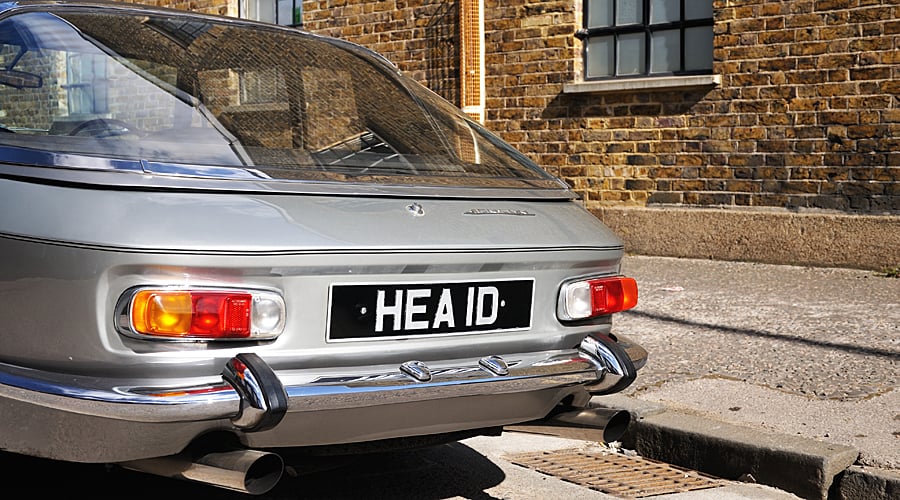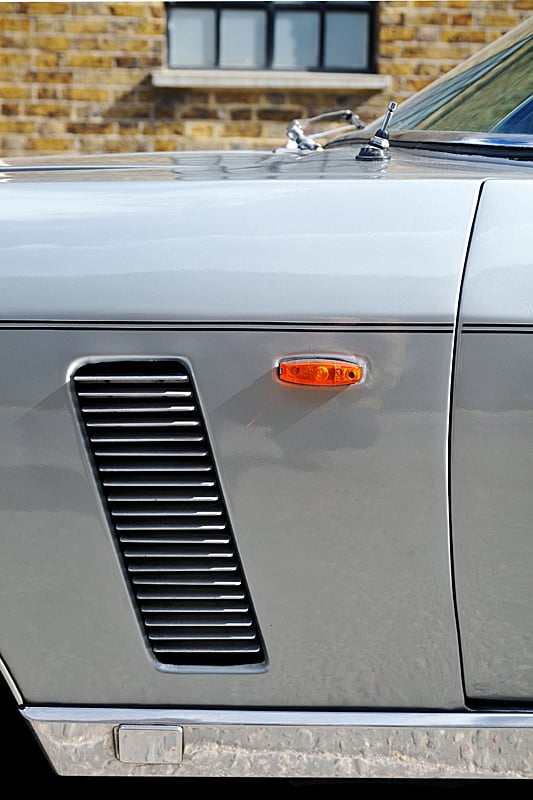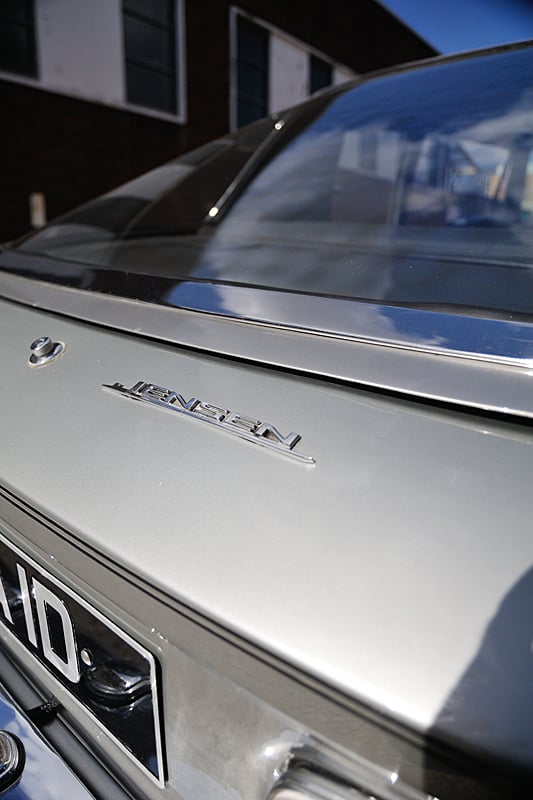 Anthony Bentley would be the first to admit that the car is not in concours condition. It is, however, very 'usable' and did not miss a beat as we drove it from one photo location to another.
It's highly original, as befits its status as, if not 'Old Number One', then certainly 'Old Number Two' in that rapidly appreciating world of the Jensen Interceptor.
Text: Steve Wakefield
Photos: Classic Driver